【New Product Announcement】Advantech Launches Logistics High-Performance Vehicle Terminals DLT-V83 Celeron Series
7/22/2016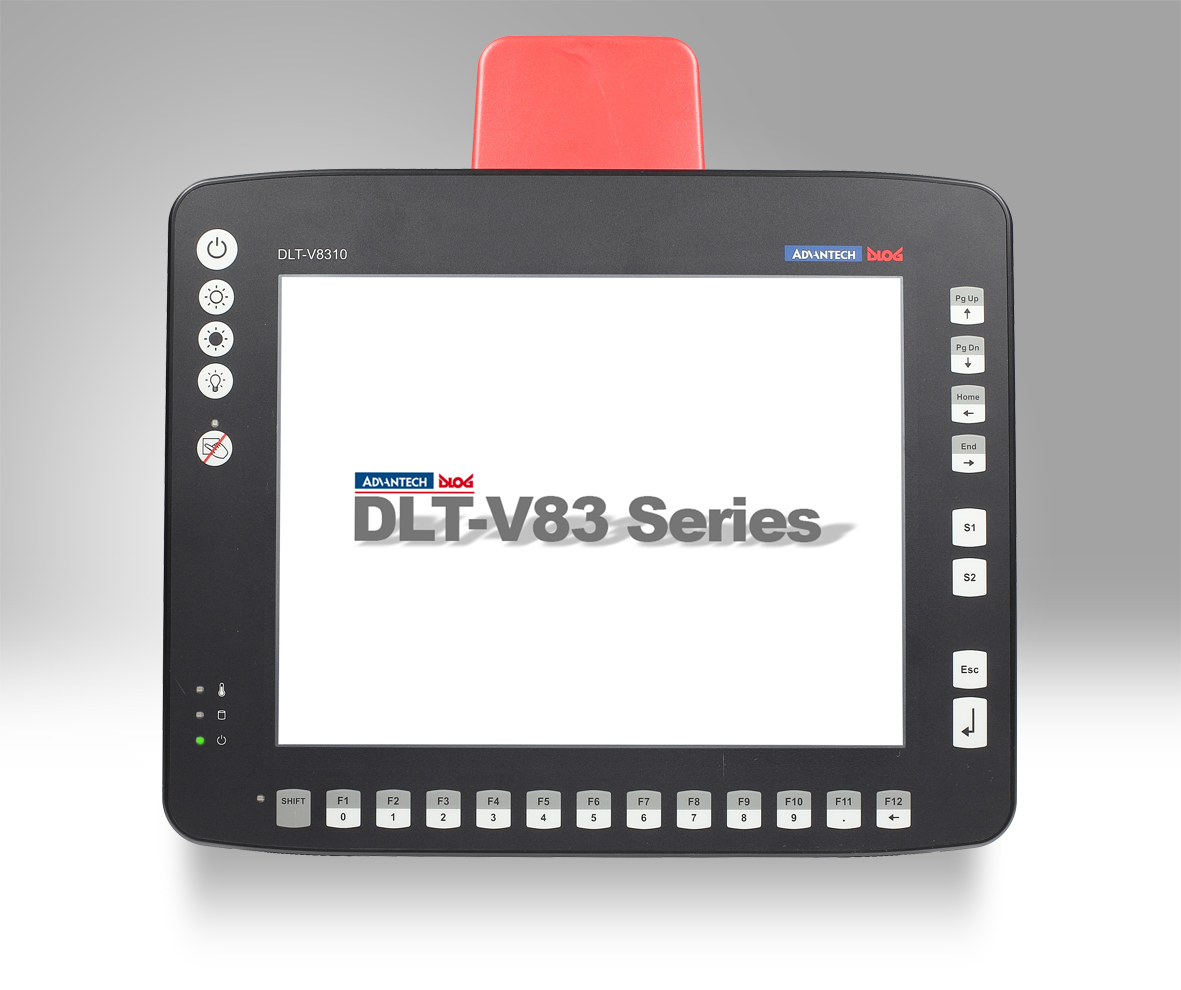 Advantech-DLoG Press release
Advantech-DLoG modernizes popular vehicle terminal



Time is money in logistics. High-performance vehicle terminals ensure that the right quantities of the right goods are delivered to their destination as quickly as possible. To extend the service life of DLT-V83, Advantech-DLoG has equipped the model with an Intel® Celeron® processor, which supports the latest operating systems.
The Celeron® processor doubles the performance for logistics and warehouse management and helps applications run more smoothly. For even better performance, DLT-V83 is offered with a more powerful processor.
Features of DLT-V83 Celeron:
26-key version, with 12 programmable keys
Various robust touchscreen interfaces in 3 sizes
Screen defroster for cold or changing environments
Battery for continuous operation
Interfaces for controlling scanners, scales, reading vehicle data, etc.
Extensive accessories for installation on the vehicle

BU: DLT-V8310 Celeron®
About Advantech-DLoG:
Advantech-DLoG is a global player in the area of industrial PC and vehicle terminal solutions for extremely demanding areas of application for construction machinery, forklift trucks, heavy trucks, in the mining industry and in industrial production.
The goal is to make Advantech-DLoG a leadingprovider world-wide for selected vertical markets such as warehousing, heavy load and fleet management, and iRetail.
The trade name Advantech-DLoG stands for industry-leading innovations and the highest quality standards of "Made in Germany".
Advantech-DLoG's quality management system is certified according to DIN ISO 9001:2008 and ensures the high quality of Advantech-DLoG products and processes all the way through to the partners and customers.
Across the extensive support, sales and marketing network, over 7,800 employees are committed to fast time-to-market service for Advantech-DLoG's customers worldwide.
The trade name Advantech-DLoG, which was launched in 2010, combines the experience and the leading market position of DLoG GmbH, founded in 1985, and the Advantech Group. DLoG GmbH is a subsidiary of the Advantech corporate group in Taiwan.