Advanced Industrial LoRaWAN Solution
IIoT LoRaWAN sensor, I/O module and gateway
Advantech Launches Explosion-Proof Data Gateways with C1D2 Certification for Harsh Industrial Environments
Aimed at industrial applications in harsh environments, the new UNO-410 and UNO-430 EXP are UL C1D2, ATEX, and IECEx certified for explosion tolerance, making them ideal for a wide range of applications in the oil & gas, mining, food & beverage, and chemical & pharmaceuticals industries.
Advantech Releases SKY-MXM-A2000 on the High-Performance NVIDIA Ampere Architecture
Advantech, a leading provider of industrial edge computing platforms, announced its newest SKY-MXM-A2000 industrial solution will be released shortly. This industrial-grade GPU-accelerated solution is the first embedded MXM-based module built on the NVIDIA Ampere architecture, which delivers the latest RTX technology.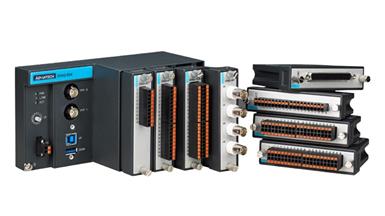 Advantech Launches New iDAQ Modular DAQ Series Targeting the Test and Measurement Market
The test and measurement market has been rapidly evolving, trying to keep up with fast growing technologies such as electric vehicles, 5G communications, and EV batteries that create the need for new test requirements.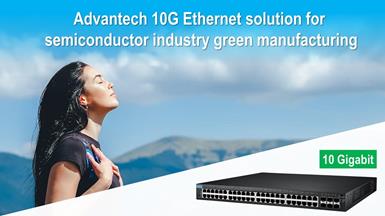 Advantech 10G Network Communication Solution Helping the Semiconductor Industry to Repel Air Pollution, Realizing a Green Miracle Together
Advantech provides generous resources of network communication products and silently collaborates with major manufacturers combining years of experience in the digital transformation of the industry. In addition to working with TSMC, we are greatly honored to join the advocators of Green Manufacturing and Intelligent Earth.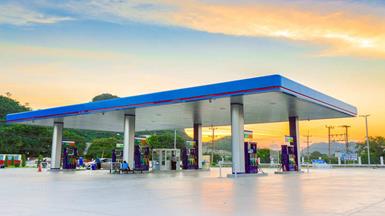 OPC UA Enabled SCADA Monitoring Solution for Gas Stations
An Advantech ecosystem partner has used ADAM data acquisition I/O modules and ADAM-3600, an all-in-one intelligent remote terminal unit (iRTU) supporting OPC UA, to provide a most cost-effective SCADA solution for facility monitoring of the gas stations owned by their customer in the Middle East delivering unparalleled data security.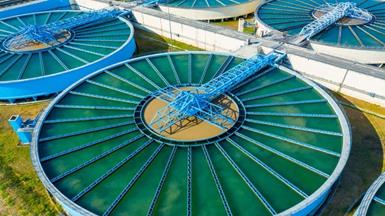 An OPC UA Solution for Wastewater Treatment Monitoring System
Advantech offers an innovative OPC UA solution for wastewater treatment monitoring in Asia. The solution encompasses ADAM-6300 OPC UA remote I/O module, ICR-2431 4G/LTE cellular router / ICR-4453 5G router & gateway, ADAM-3600 intelligent RTU, MIC-710AI edge computer, and WISE-EdgeLink supported industrial gateway ECU-1000 and switches.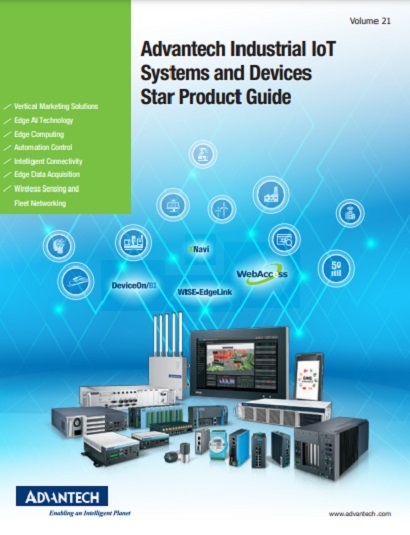 Advantech Industrial IoT Systems and Devices Star Product Guide
Vertical Marketing Solutions, Edge AI Technology, Edge Computing, Automation Control, Intelligent Connectivity, Edge Data Acquisition, Wireless Sensing and Fleet Networking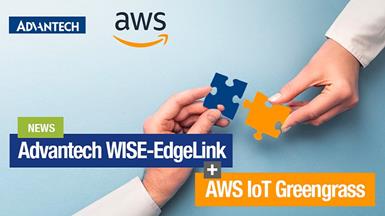 Advantech and AWS to offer combined benefits of leading-edge IIoT technologies
Integration of Advantech WISE-EdgeLink into AWS IoT Greengrass creates powerful edge-to-cloud solution for system integrators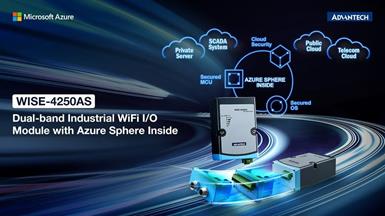 Advantech Launches Dual-band Industrial WiFi I/O Module with Microsoft Azure Sphere
Advantech collaborates with Microsoft on a dual-band industrial WiFi I/O module with Microsoft Azure Sphere platform for IoT devices and equipment security. WISE-4250AS, a WiFi module with 2.4GHz/5GHz dual-band connectivity, is built with Azure Sphere, a chip-to-cloud solution for securely connecting existing equipment and new IoT devices.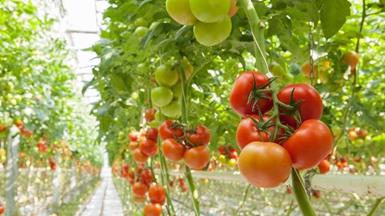 Greenhouse Smart Application Project that Reduces Waste and Improves Workforce Efficiency at Farms in Spain
Large agriculture businesses in southern Spain are incorporating IoT applications into their greenhouse operations. These applications must integrate industry supply chain information and handle greenhouse energy management. Advantech is contributing its diverse IoT experience to this endeavor.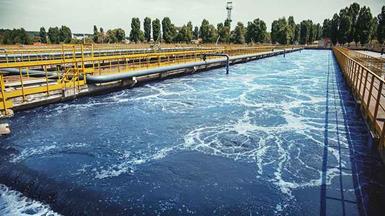 Advantech industrial devices help keep water flowing for seaside water district
How industrial hardware helped upgrade and innovate wastewater and storm water treatment and potable water purification for a U.S. water department