Advantech Joins GeneJet Biotech and Hungchi Hospital to Build First Intelligent Maternity Ward in Taiwan
2/23/2022
Advantech, a global leader of the industrial IoT industry, is pleased to announce its collaboration with Hungchi Women and Children's Hospital and GeneJet Biotech to establish the first intelligent maternity ward in Taiwan. The inception of the ward in October 2021 marked a new milestone for intelligent ward applications and maternal healthcare in Taiwan.
According to a report by the U.S. Central Intelligence Agency (CIA) on global fertility rates, Taiwan has the lowest fertility rate in the world, with only 165,249 births recorded in 2021 – a new all-time low. In an effort to address this issue, Advantech partnered with GeneJet Biotech to develop an enhanced maternity healthcare solution for Hungchi Women and Children's Hospital based on Advantech's intelligent iWard solutions. Leveraging GeneJet Biotech's expertise in maternity healthcare, Advantech is poised to develop Taiwan's first iWard Smart Obstetrics Solution that features integrated software and hardware. Through the provision of holistic maternal healthcare, Advantech hopes to encourage childbirth and thus increase Taiwan's fertility rate.
Intelligent Maternity Ward Accelerates Smart Healthcare
Dr. Po-Jen Cheng, president of the Taiwan Maternal Fetal Medicine Society and founder of GeneJet Biotech, stated that in recent years, American gynecologists and obstetricians have focused on promoting new labor standards, redefining the scope of normal labor, reducing unnecessary cesarean deliveries, and alleviating childbirth fears among women. Advantech has incorporated the concept of these new labor standards in its design of an iWard Smart Obstetrics Solution. For example, digital technology is employed for continuous monitoring during labor, with the aim of reducing cesarean deliveries in Taiwan.
Dr. David Chang, superintendent of Hungchi Women and Children's Hospital, stated that the hospital has always prided itself on being a guardian of health for women and children. By collaborating with Advantech and GeneJet Biotech, the deployment of smart technology will not only improve decision-making for physicians and nurses but also facilitate safer, more advanced maternal and fetal healthcare services.
Dr. Chang further explained that in keeping with its mission to provide exemplary maternal and infant care services, Hungchi Women and Children's Hospital has continued to optimize its specialist care and invest in intelligent medical technologies to protect and promote the health of local women and children. Looking to the future, Dr. Chang hopes that Advantech's iWard Smart Obstetrics Solution can be implemented throughout hospitals in Taiwan.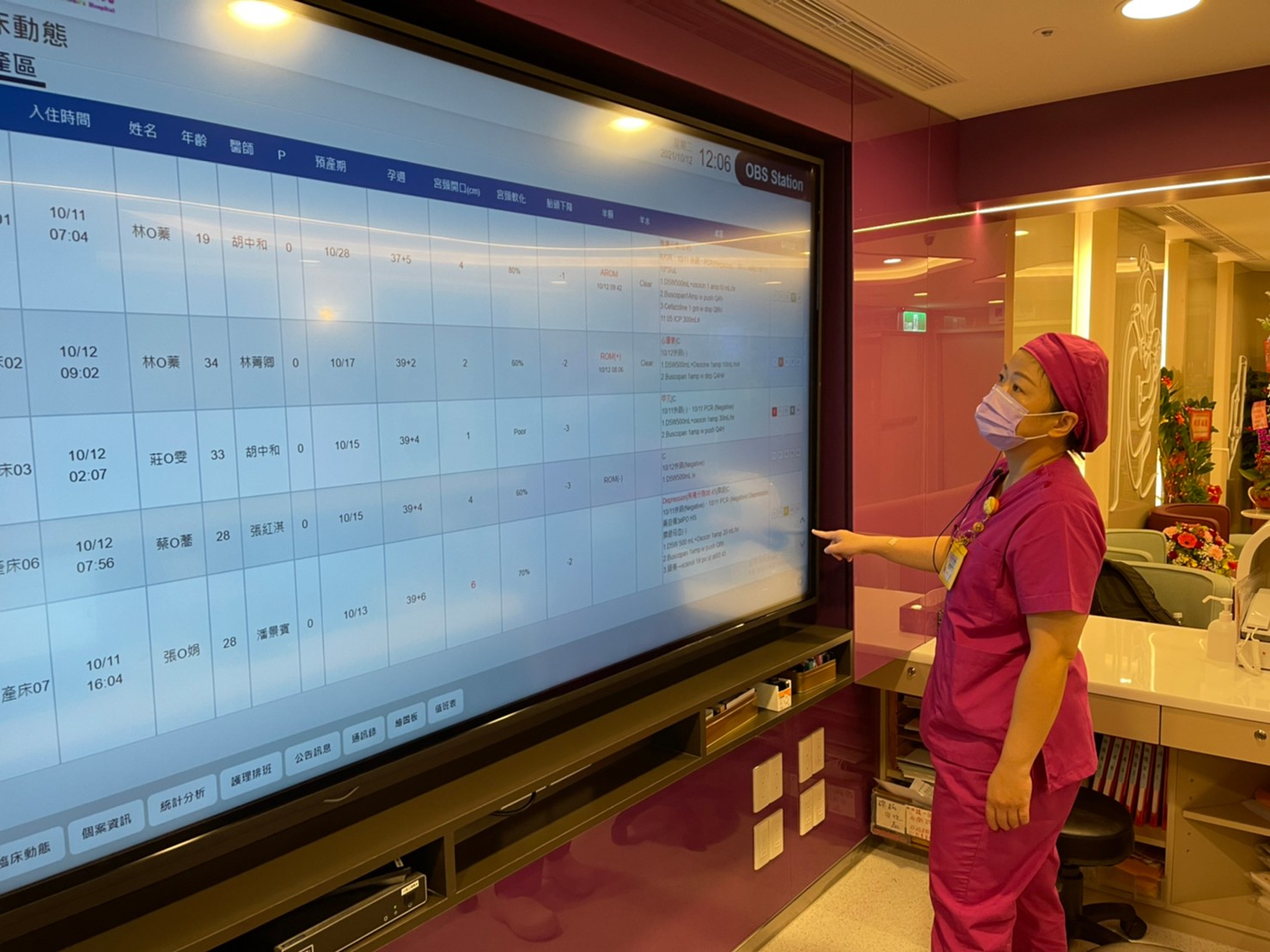 Improving Healthcare Outcomes Through Holistic Maternal Care
According to Mr. Ming-Chih Cheng, deputy general manager of Advantech's Intelligent Services division, the development of intelligent healthcare solutions has always been grounded in Advantech's goal to enhance nursing efficiency and improve the quality of healthcare services.
Indeed, the iWard Smart Obstetrics Solution developed through cross-industry collaboration between Advantech, GeneJet Biotech, and Hungchi Hospital certainly meets that goal, while also demonstrating the suitability of iWard solutions for various medical specialties and subspecialties. Moving forward, Advantech plans to develop additional software and hardware solutions tailored to the needs of obstetricians, antenatal healthcare professionals, maternity ward staff, and childbearing women, in order to enhance the effectiveness of maternal healthcare services in Taiwan.
Innovative Technologies that Increase Patient Satisfaction
The iWard Smart Obstetrics solution provided by Advantech consists of three modular components: an iWard Nursing Dashboard and iWard Nursing Control Station deployed at the in-ward nurse station, and iWard Patient Information Terminals installed at patient bedsides. This integrated iWard system can be used to manage nursing shift schedules, monitor expectant women's physiological data, provide educational health information, and conduct treatment/service satisfaction surveys. The modular design allows hospital administrators to introduce relevant solutions according to their specific workflow and organizational requirements, facilitating improvements in the quality and effectiveness of prenatal, perinatal, delivery, and postpartum healthcare services.
Concomitant with changes in the social environment, patient-centered care models have reached prominence in the healthcare industry. The planning and implementation of intelligent maternity wards follow this trend and is likely to become increasingly widespread. Going forward, Advantech plans to continue promoting the implementation of intelligent ward solutions across medical specialties to optimize the provision of patient-centered care.
For more information about this or other Advantech products, contact your local sales support team or visit our website at www.advantech.com.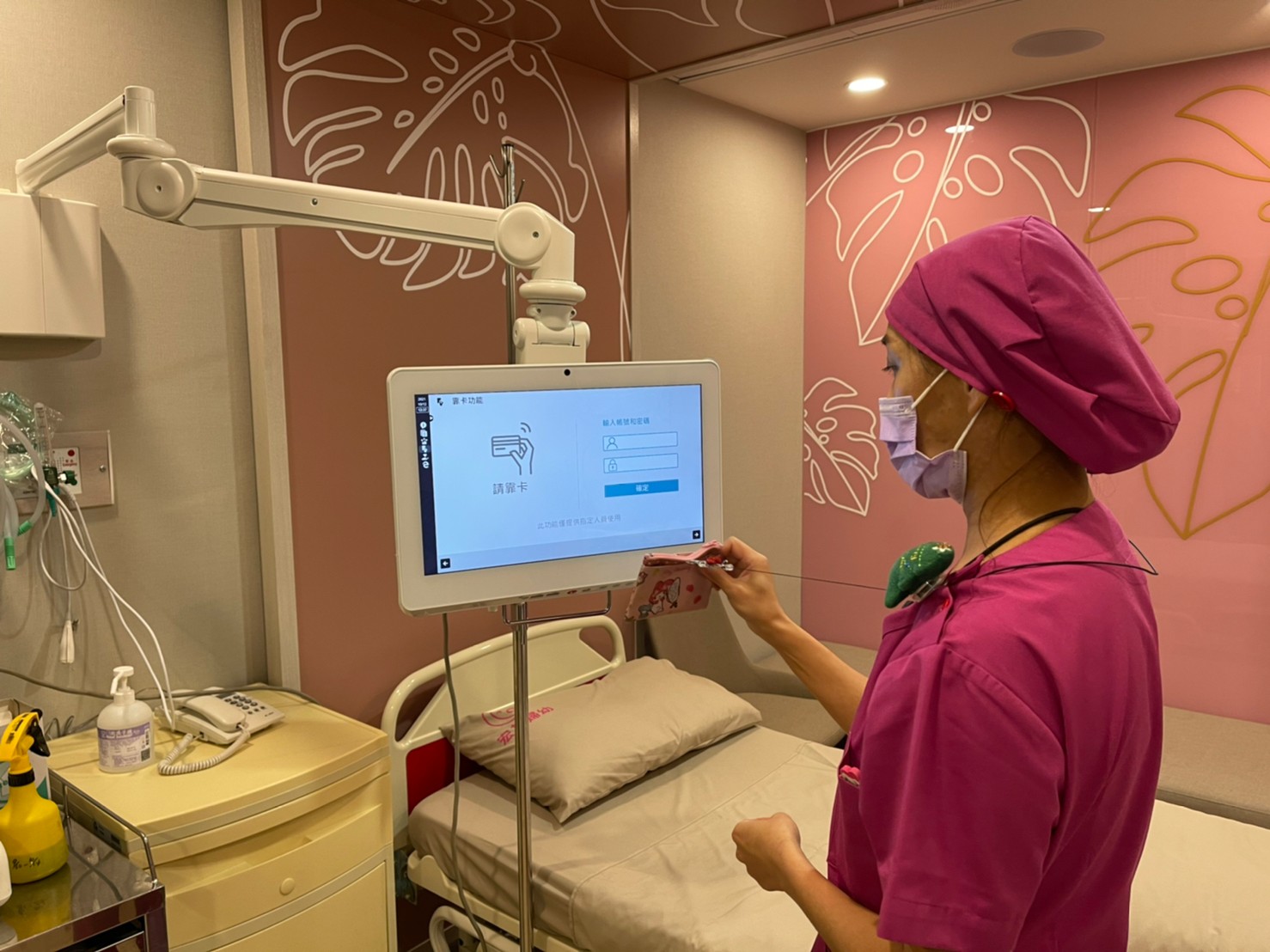 Founded in 1983, Advantech is a leading provider of trusted, innovative products, services, and solutions. Advantech offers comprehensive system integration, hardware, software, customer-centric design services, embedded systems, automation products, and global logistics support. We cooperate closely with our partners to provide complete solutions for a wide range of applications in diverse industries. Our mission is to enable an intelligent planet by developing automated and embedded computing products and solutions that facilitate smarter working and living. With Advantech products, the number of potential applications and innovations made possible becomes unlimited. (Corporate website: www.advantech.com)