An AI Defect Detection System for Paper Jar Production
12/23/2022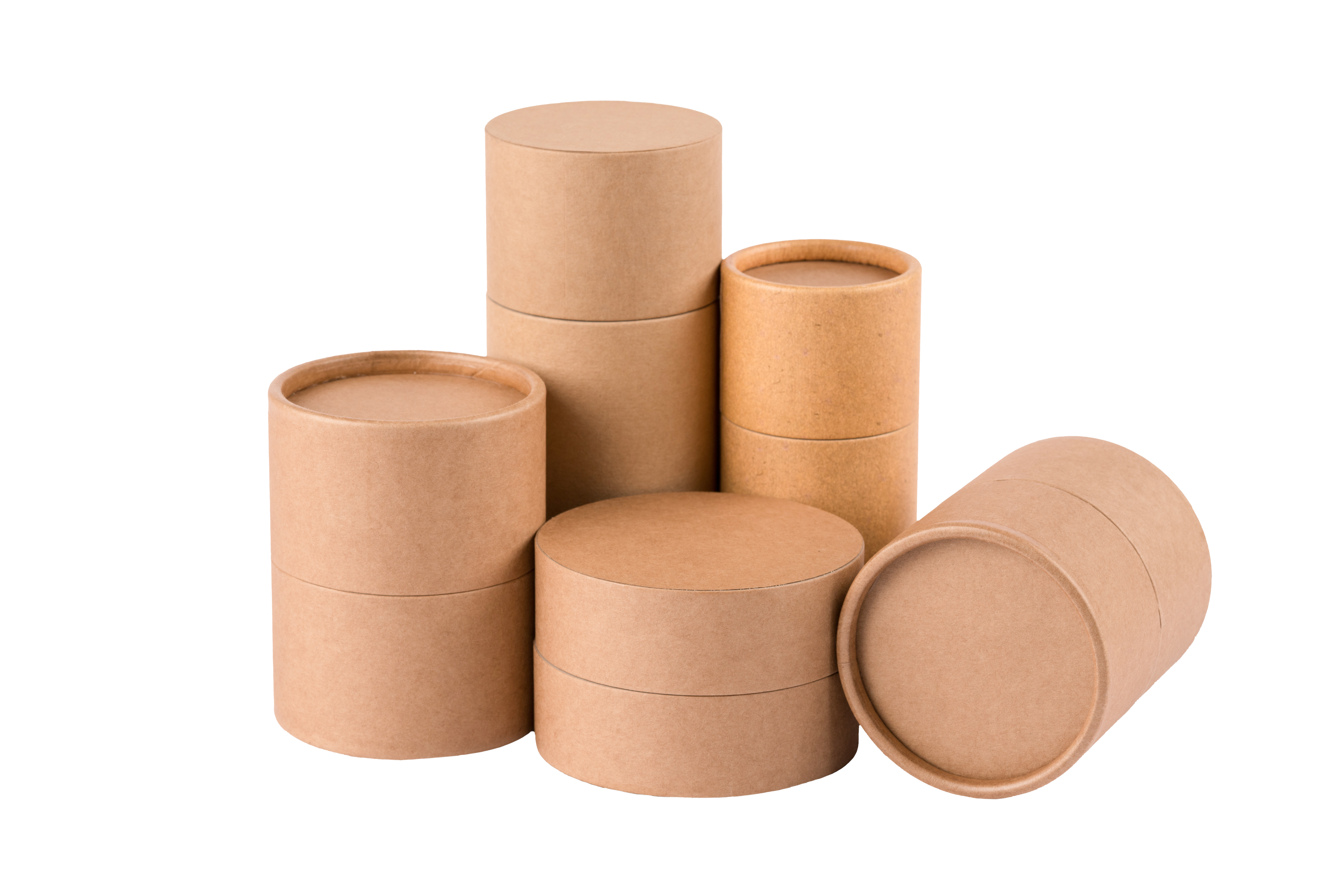 Manual inspection and sampling are usually relied upon for quality control procedures in traditional manufacturing industries. Doing it manually is labor intensive and there is also the risk of missing defects in goods that are not sampled. Once products are packaged and shipped, if the quantity of defective goods exceeds the client's tolerance, fines or payment deductions may be requested. In the worst cases, suppliers may even be blacklisted by clients, which could severely jeopardize a company's reputation.
Claireye Intelligence Co. Ltd. is now proposing an effective AI solution to tackle this issue. Contrary to what is sometimes portrayed in the media, the identification ability of AI is already up to the level of human eyes. "An AI system that is trained continually will perform better than human eyes when it comes to speed and precision of visual identification," Shirley Liu, CEO of Claireye, stated confidently.
Recently, Claireye developed an AI Defect Detection System for a paper jar factory. Compared with the factory's old sampling detection scheme which relied on human visual inspection (which takes about 5 seconds per paper jar with a misjudgment rate of 5%), the newly introduced AI system can inspect 33 paper jars every second (matching the video processing capability of 33 FPS). This is done with an inspection accuracy rate surpassing 98%.
The AI Defect Detection System developed by Claireye and Advantech has the ability to replace the human inspection process while also upgrading from the sampling method to full inspection. The result is not just a faster inspection process but the quality and reliability of the delivered goods is also enhanced.
Shirly Liu of Claireye noted that the paper jar factory that employed this technology is a traditional manufacturing company that offers customized high-mix low-volume product runs. The AI solution developed by Claireye Intelligence utilizes Advantech's ICAM-500 which allows for the swift addition of new inspection stations and changes to the items being inspected. "When shifting the production from making badminton shuttlecock containers to tea jars, all we have to do is switch the AI model and defect detection can be performed on different items on the same production line," Liu said. This reduces costs for the client and affords the benefits of state-of-the-art AI inspection using the same software and hardware.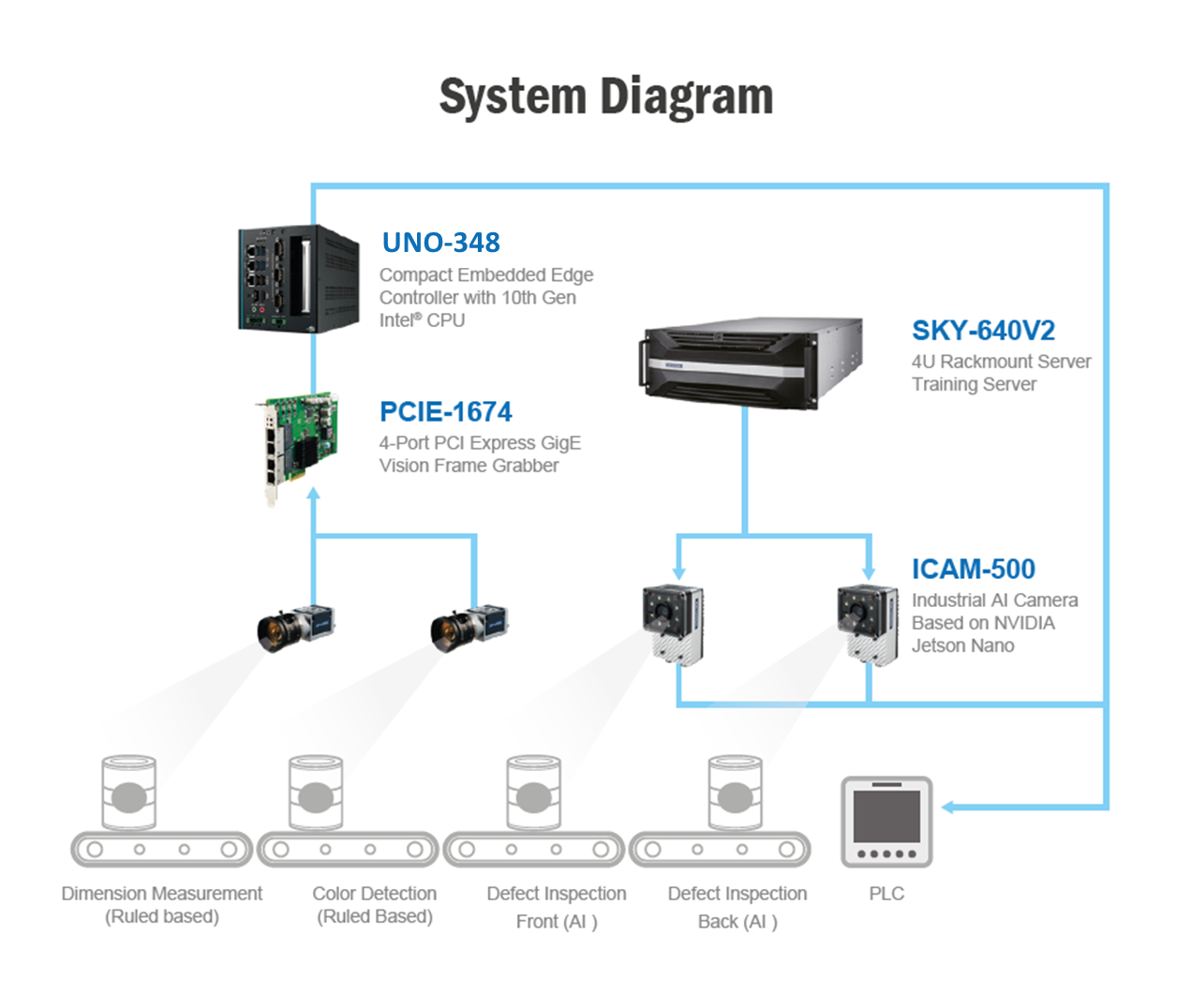 In the case of the paper jar factory, Claireye opted for an industrial AI camera made by Advantech, the ICAM-500, to capture images on the production lines while acting as an edge host for AI inference. "Currently, Advantech's ICAM-500 is the only industrial camera on the market with AI inference ability," Liu explained. "The all-in-one feature of ICAM-500 offers an unparalleled price-performance ratio when compared with other hardware types, such as PCs or IPCs."
With its compact size (82mm x 121mm x 53mm), the ICAM-500 is a versatile all-in-one product mainly classified as an industrial AI camera. The installed NVIDIA Jetson AI computing module, Sony industrial image sensor, programmable zoom lens, and LED lighting allow system integration suppliers to effortlessly complete AI application development and model deployment with just one single system. "Typically, for an image collection and AI inference solution in a factory, when a PC or IPC is used, we still need to install cameras, lenses, graphics cards, and other hardware. However, ICAM-500 covers all of that while its performance also meets our requirement of 33 FPS," Liu said. "This considerably reduces the time and work required for the hardware installation and allows our company to quickly replicate the system for other production lines, or even other sites."
The AI system Claireye built for the paper jar factory is completely automatic. When defective goods are discovered in production, the device must be capable of actuating the peripheral equipment to remove the defective goods from the production line. The comparative results from the AI system must also be uploaded to the existing factory system for further analysis and enhancement of processes.
Advantech's ICAM-500 offers everything a state-of-the-art AI quality control system needs. It offers USB, RS485, digital I/O, HDMI, LAN, and other I/O interfaces making it well-suited for downward control and upward integration for software developers. "Through ICAM-500's digital I/O, we can control the equipment on the product lines to remove defective goods," Liu said. "We can also seamlessly integrate the factory's existing ERP system through the LAN."
In addition, the CAMNavi SDK, HTML5 Web-based tools, NVIDIA Deepstream SDK, and Azure AVA Suite provided in ICAM-500 are especially convenient for system integrators. Since HTML5 is supported, a developer can directly control the settings of on-site AI inspection through a browser, thereby saving the trouble of installing additional software. The open platform also allows the developer to train the AI model using a public or private cloud as they can both easily interface with ICAM-500.
This versatile solution has been highly praised by the client. The paper jar factory has been operating the AI Defect Detection System on one of its production lines for a significant period of time and has replicated it for other production lines after completing tests. Management is also planning to employ the AI system in all of their future plants. Looking out to the future, Claireye Intelligence will continue working with Advantech to provide excellent AI solutions for the manufacturing industry.