IIoT and LoRaWAN in the packaging industry
9/29/2023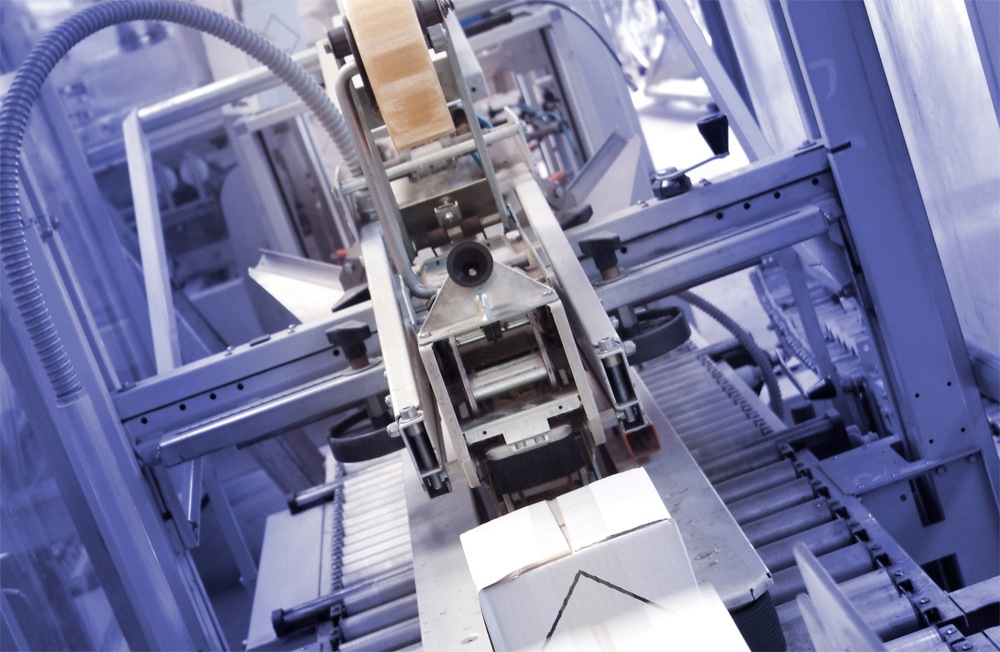 The customer is a leader in the packaging industry in Italy; the primary production site has roughly 35 machines that ensure the required production capacity, but this equipment is elderly, posing a connectivity limitation. The company employs a team of four maintenance technicians who do weekly equipment inspections as well as emergency maintenance utilizing portable devices.
Monitoring of temperature, vibrations, and the safety of the machines scattered throughout the manufacturing plant are among the customer's needs. The machines are dispersed throughout a broad area in many departments. From both an economic and a plant-revision standpoint, the approach must have the smallest potential impact.
The proposed solution is based on the LoRaWAN network, which provides a wider range of coverage and, most importantly, greater reliability than other protocols like WiFi. Advantech collaborated on the project with our partner ByteLabs to define the most efficient hardware design, and together they built a functioning prototype on one of the machines to specify the most recent changes.
The program is based on PC systems with extensive machine monitoring and control capabilities, a cloud dashboard for easy access to operating parameters and an operating record, as well as management of maintenance group notifications.
WISE-6610 - Hardened LoRaWAN 8-Channel Gateway AS 923 MHz - Support 100 nodes
WISE-2410 - LoRaWAN Wireless Vibration Sensor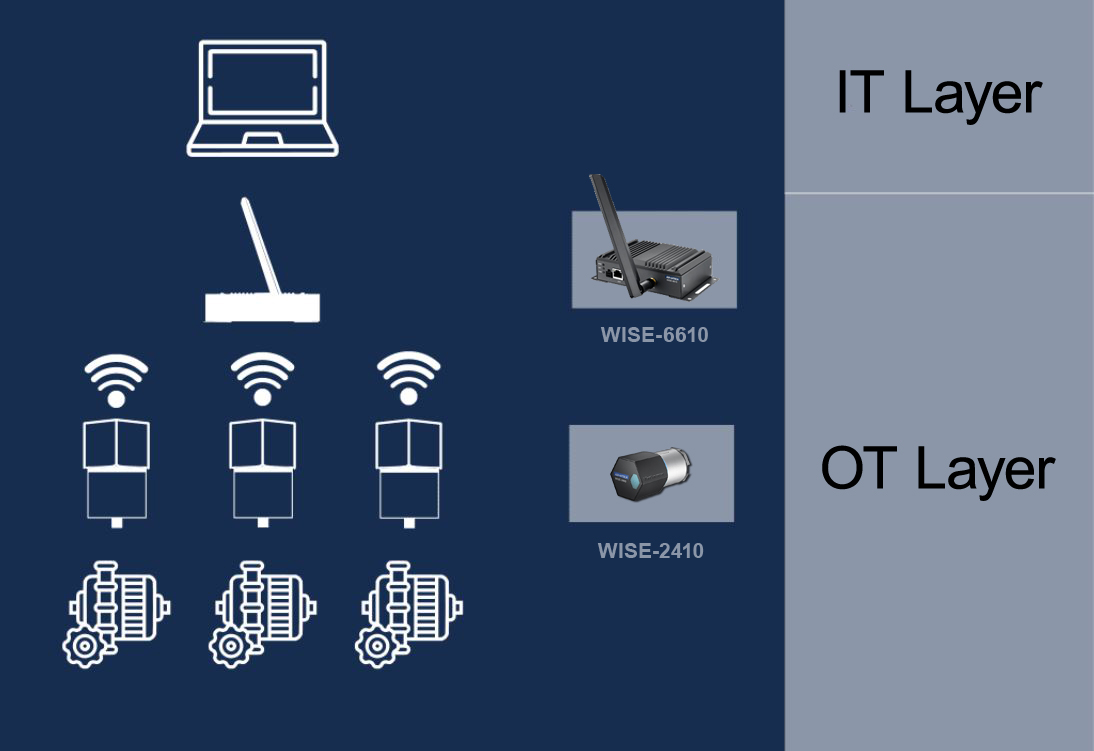 The customer was able to get a number of immediate benefits as a result of Advantech and ByteLabs' solution:
- Compared to a standard installation, this method allowed for a significant decrease in installation expenses as well as working hours and effort for the system's development; the costs were restricted to the gateway's network connection and power supply.
- Reduction of routine maintenance duties and work for technicians: this significantly lowered risk exposure and the number of machine maintenance cases;
- The predictive maintenance function enabled by this system allowed for tracking the performance of the equipment during normal operation, allowing for the detection and correction of problems without triggering a production outage.
Furthermore, the solution was built with a strong emphasis on meeting deadlines.


Why Advantech and ByteLabs
Advantech and ByteLabs' project is a great example of a LoRaWAN-based solution. The two firms' expertise have designed a successful HW architecture based on the WISE series, specifically the Advantech WISE-2410, and ByteQX, ByteLabs' powerful monitoring software.
The customer saw a decrease in installation costs and interventions for the system's construction, as well as a reduction in risk exposure for maintenance staff, as well as a reduction in maintenance uncertainties and downtime.

Bytelabs is a firm based in Italy that was created in 2013. It is made up of a professional team with extensive experience and a multidisciplinary engineering approach to test, measurement, and control systems design and construction. The members of the team have backgrounds in electronics, metrology, and mechanics. People are the most crucial factor: we cultivate an environment that encourages sharing, engagement, and personal fulfillment. We apply this code of ethics to our customers, with whom we form long-term trusting and professional partnerships.
Website: https://www.bytelabs.it/
WISE-2410 and WISE-6610 Video
LoRaWAN wireless sensing solution: WISE-6610 gateway and WISE-2410 vibration sensor, Advantech( EN) Advantech, a leading supplier of industrial communication solutions, is honored to receive the 2021 Taiwan Excellence Award for its LoRaWAN solutions. The WISE-6610 LoRaWAN Gateway and WISE-2410 Smart Vibration Sensor's excellent wireless capabilities impressed the judges. These solutions were recognized for demonstrating groundbreaking wireless product development.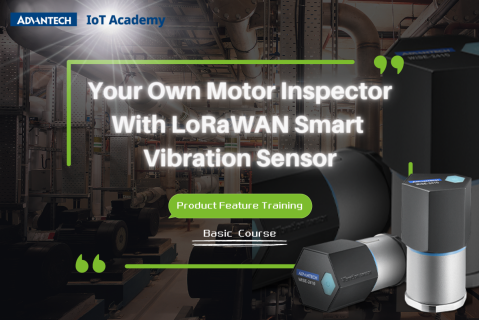 Introduction to features and advantages of Advantech WISE-2410 series
Course Summary: We will introduce the basic knowledge of LoRaWAN and introduce WISE-2410 feature and advantages, to enable learners to understand how should they benefit from our solution.
What Will You Learn?
1. What is LoRaWAN technology?
2. What are features and advantages of WISE-2410?
3. When should I use WISE-2410 on suitable application field?