Joint Genomic Analytics Platform from Advantech, GARAOTUS and WASAI Delivers Significant Workflow and Execution Pipeline Improvements
7/1/2022
The solution combines Advantech SKY-8232D servers powered by 3rd generation Intel Xeon Scalable processors with WASAI acceleration on Intel FPGA cards to significantly cut genomics workload processing time while improving TCO. MedGenome Inc., a global leader in personalized medicine, is utilizing the joint solution for rare disease and neurodegenerative disorder research in India.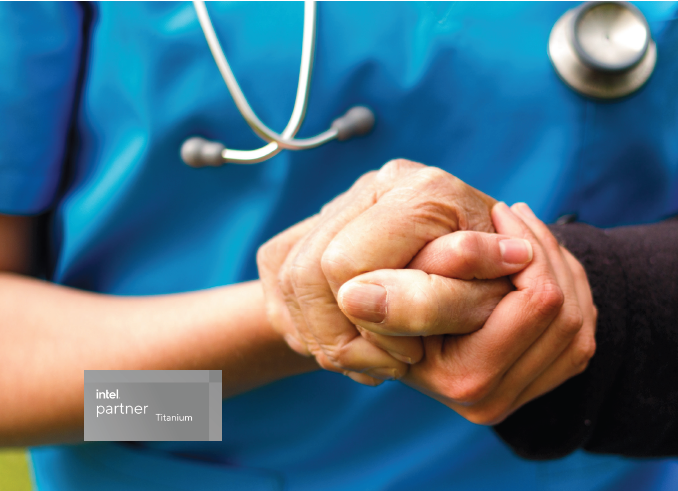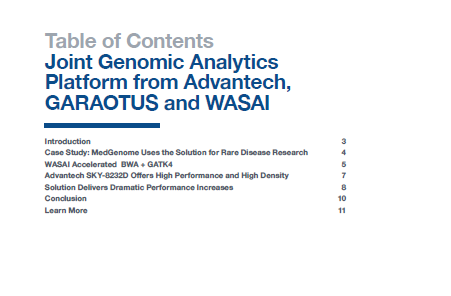 Advances in the use of genomics to better understand rare diseases have come as increasingly powerful compute technology has allowed researchers to work with larger pieces of the human genome to the point now where massive genomic file data sets, totaling over 300 GB, are required now that all 3 billion DNA base pairs have been sequenced and mapped. These large data sets can require more than 40 hours to process even using the most advanced computing resources with requirements growing exponentially to meet new applications and increased demand.
The IT departments supporting these researchers and doctors need every possible advance in performance from both hardware and software. Reducing total cost of ownership (TCO) for such solutions is an important goal to sequence the genome and make genomics a part of a wider range of treatment plans - scaling to the delivery of personalized medicine.
To help enable this, Advantech has partnered with industry leaders GARAOTUS and WASAI to develop a new genomic analytics platform based on its SKY-8232D, SKY-9232D and SKY-5240 Intel Select Solutions for Genomics Analytics v2 verified servers. The solution combines 3rd GenIntel Xeon Scalable processors and field programmable gate arrays (FPGAs) cards from Intel and leverages WASAI acceleration for genomic secondary analysis, which targets the BWA-MEMand GATK HaplotypeCaller algorithms. With this novel approach, an Intel FPGA card can process billions of DNA base pairs in parallel providing cost efficient, accurate and fast genome processing to address the challenges of secondary analysis for genome sequencing.