Advantech Expands Hardware Support for Live Stream Broadcasting Software Packages
8/04/2022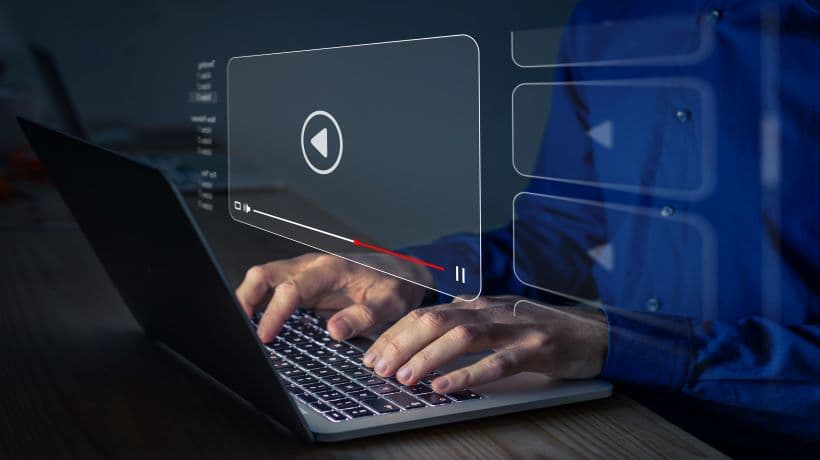 April 08, 2022, Taipei, Taiwan - Advantech, a leading provider of industrial computing solutions, has announced that the latest software releases for its VEGA-3311 video encoding card and VEGA-2002 encoder/streamer module enable significantly enhanced integration with Open Broadcaster Software (OBS), Zoom, and Microsoft Teams.
Specifically Designed for Video Processing and Streaming
VEGA-3311 is a 4K HEVC broadcast video capture and encoding accelerator card designed for processing broadcast media. Equipped with the latest driver and SDK releases for Microsoft Windows operating systems, VEGA-3311 is capable of multi-channel video capturing at up to 4Kp60 and real-time 10-bit 4:2:2 HEVC/AVC encoding with low power consumption. Under OBS, VEGA-3311 cards can support live video capture via 3G/12G-SDI for composition and accelerate live encoding of program output via a single-slot solution. Moreover, VEGA-3311 can be installed in most PCI Express-based devices, such as Advantech's VEGA-7020 high-density video server.
VEGA Solutions Integrated with OBS
Video from cameras and media players can be captured by the VEGA-3311 video encoding card to serve as video sources in OBS. This allows users to flexibly combine live video streams from VEGA-3311 with decorative frames and artwork according to application requirements. OBS is capable of recording live video to file for later playback and delivering compressed video content to most mainstream media streaming sites, including YouTube, Twitch, and Facebook. Furthermore, OBS can leverage VEGA-3311's hardware-based encoding acceleration capabilities to produce high-quality video streams of up to 4K HEVC/AVC 60FPS in real-time.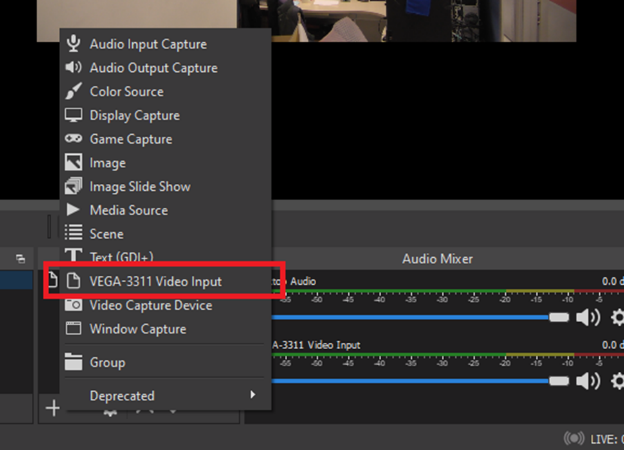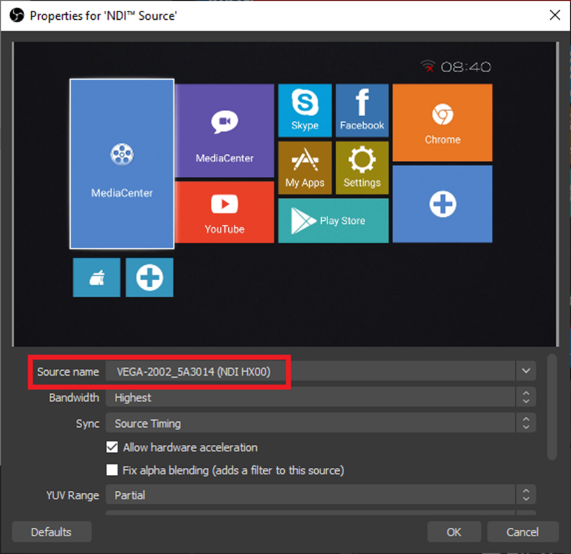 With OBS also supporting the NewTek™ NDI® linking protocol, users can acquire video content from multiple VEGA-2002-NDI modules installed throughout the environment for easy and convenient video processing and streaming.
Hardware for Streaming with OBS
Supports 3G-SDI and 12G-SDI video signals
Supports SMPTE 2022, SMPTE 2110, and SMPTE 2059
Supports VSF TR-03/-04 w/AES67 audio
8-bit/10-bit HEVC and AVC encoder for SDR and HDR video

Single-channel 4K ultra-HD and 4-channel full HD encoding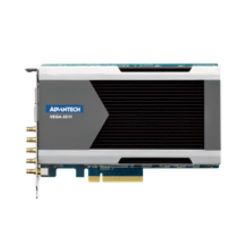 Supports up to 8 x CPU cores with Intel® UHD Graphics and Intel® Quick Sync Video functionality
4 x PCI Express card slots for I/O and accelerators
4 x Gigabit Ethernet network ports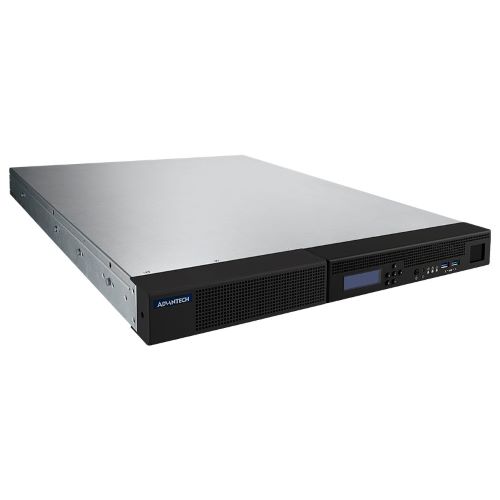 4K 60FPS audio/video capture via SDI/HDMI 2.0
Real-time 4Kp60 H.264/H.265 encoder
Supports video streaming via Gigabit Ethernet or USB WIFI/LTE dongle
Equipped with NewTek™ NDI®|HX streaming protocol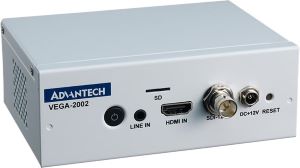 Free Open-Source Software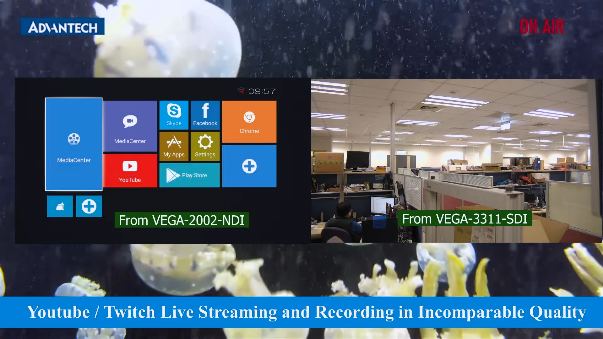 High-performance real-time video/audio capturing and mixing
Create scenes from multiple sources
Unlimited number of scenes ensures seamless switching
Easy to configure and deploy
Advantech's VEGA series solutions provide high-performance yet cost-effective live streaming/video processing tools that can accelerate workflows without compromising capacity or quality. The VEGA-3311 video encoding card, VEGA-2002 encoder/streamer module, and VEGA-7020 high-density video server are available to order now. For more information about these or other Advantech products, contact your local sales support team or visit our website at www.advantech.com.