AI for Moving Freight Detection System (TFDS) on Railways
2/25/2021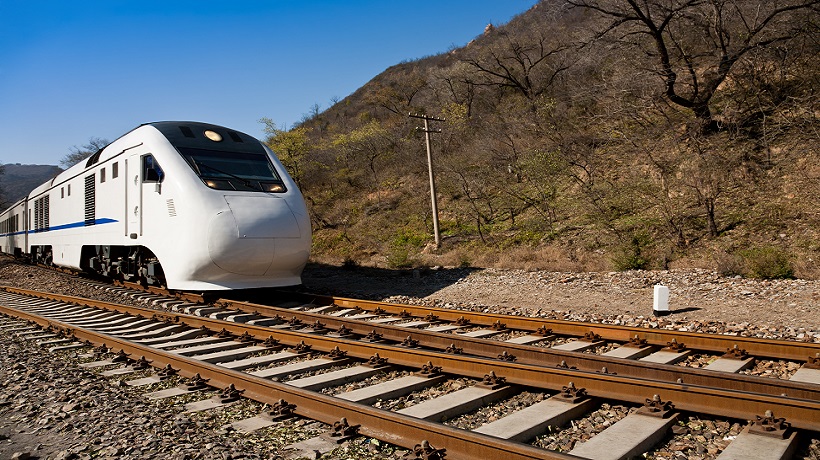 Location:China
Vehicle safety monitoring systems automatically identify faulty moving parts, and are essential for the safe operation of trucks, vehicles, and trains. Faced with mounting problems stemming from overloaded passenger trains and freight traffic, a Chinese state railway operator decided to take urgent action. A system was needed that could perform real time advanced data analysis and diagnosis with communication technologies that detected over stressed parts on trains while they were moving. The vehicle safety monitoring system included the following: Train Hotbox Detection System (THDS), Trackside Acoustic Detector System (TADS), Train Braking Performance Detection System (TBDS), Train Performance Detection System (TPDS), and Moving Train Detection System (MTDS).
MTDS are high speed intelligent image analysis systems for moving trains that identify and evaluate the condition of critical moving parts at high speed. The system helps determine whether parts are likely to fail so that action can be taken before they do. MTDS helps identify fractures and loss of vehicle bogies, brakes, coupling buffers, and other critical components on moving trains. The MTDS systems include multiple high speed CCD digital cameras that simultaneously capture and transfer images, perform digital image processing, and identify locations of stressed parts. The systems are installed under trains and at rail sides for dynamic image capture and analysis. Processed data is used for effective intelligent early-warning to prevent accidents and assure the safe and efficient operation of high-speed passenger and freight trains.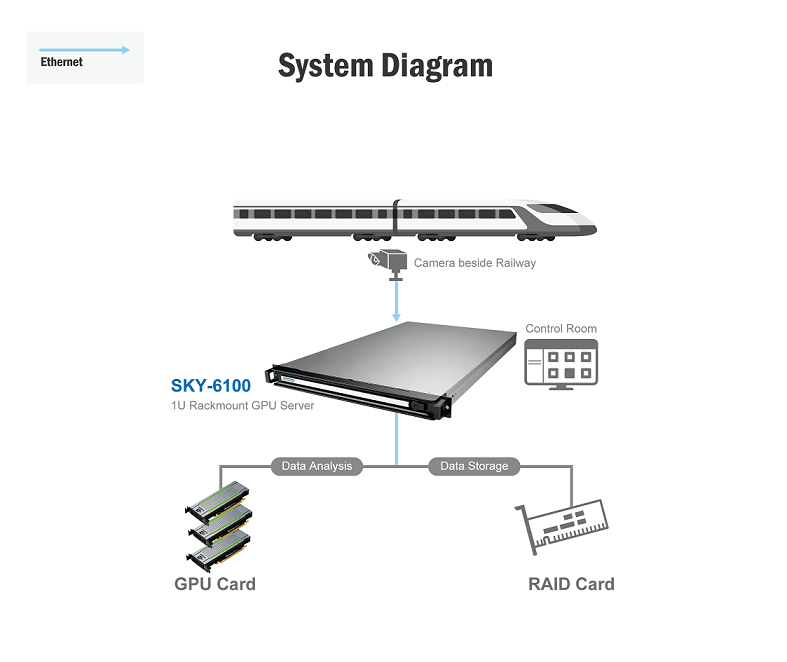 The MTDS system consists of a SKY-6100 server with NVIDIA Tesla P4 GPU and a firmware RAID card. The image processing capability of the GPU server is defined by the video channel that can be processed by this server. The customer needed to upgrade the number of GPU cards as their data requirements increased in the future. The flexibility of the card selection allowed the customer to use fewer cards in the beginning, and then add more GPU cards depending on the workload. A firmware RAID card was added and the dual front accessible 2.5" hard drive bay allowed the user to build a RAID 0/1 configuration for better throughput and security for the drive bay. An internal M.2 2242 SATA interface device was reserved for OS installation.
Advantech provides comprehensive server systems for AI. The NVIDIA Tesla P4 is a half-height, half-length GPU card used in AI inference applications. This server provides the maximum number of PCI-Express cards in a 1U height rackmount chassis; making it the ideal server for AI inference applications. SKY-6100 passed NVIDIA's certified Tesla P4 qualification, which ensures the power, thermal, bandwidth, and signal quality provided from this server are optimized for the best performance.
Industrial level system design
High-density server supports up to five NVIDIA Tesla P4 GPUs in a 1U rack-mount server
Smart fan controls on the GPU monitor temperature ensure thermal integrity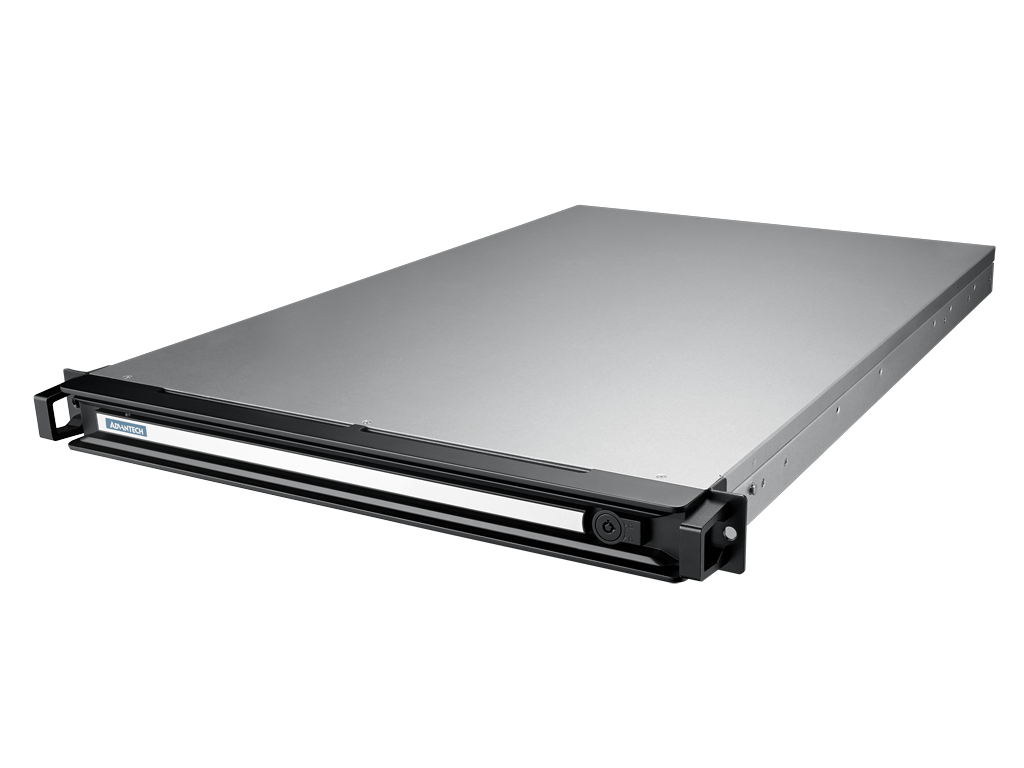 SKY-6100
1U 5C GPU Server