CHC Healthcare Group Accelerates HOR Development in Taiwan with Medical- Grade Solutions
9/26/2023
In pursuing precision medicine, healthcare providers are transforming their operating rooms into hybrid operating rooms (HORs). These facilities combine imaging examination and surgical equipment, allowing surgeons to utilize real-time, high-quality images during operations for precise lesion localization and more accurate resection and/or interventional therapies.
Following the HOR trend, Chiu Ho Medical System, a medical equipment distributor, joined forces with Advantech in 2020 in an effort to help Taiwanese healthcare providers establish HORs. Large hospitals such as Linkou Chang Gung Memorial Hospital, Hsin Kuo Min Hospital, and Chung Shan Medical University Hospital have all adopted Advantech's Smart Operating Room Solutions, including the Advantech Video Archiving and Streaming Solutions (AVAS), iVideOR operation recording and streaming software, and PAX medical displays. These innovative solutions streamline surgical processes, thus enhancing surgical safety and improving treatment success rates.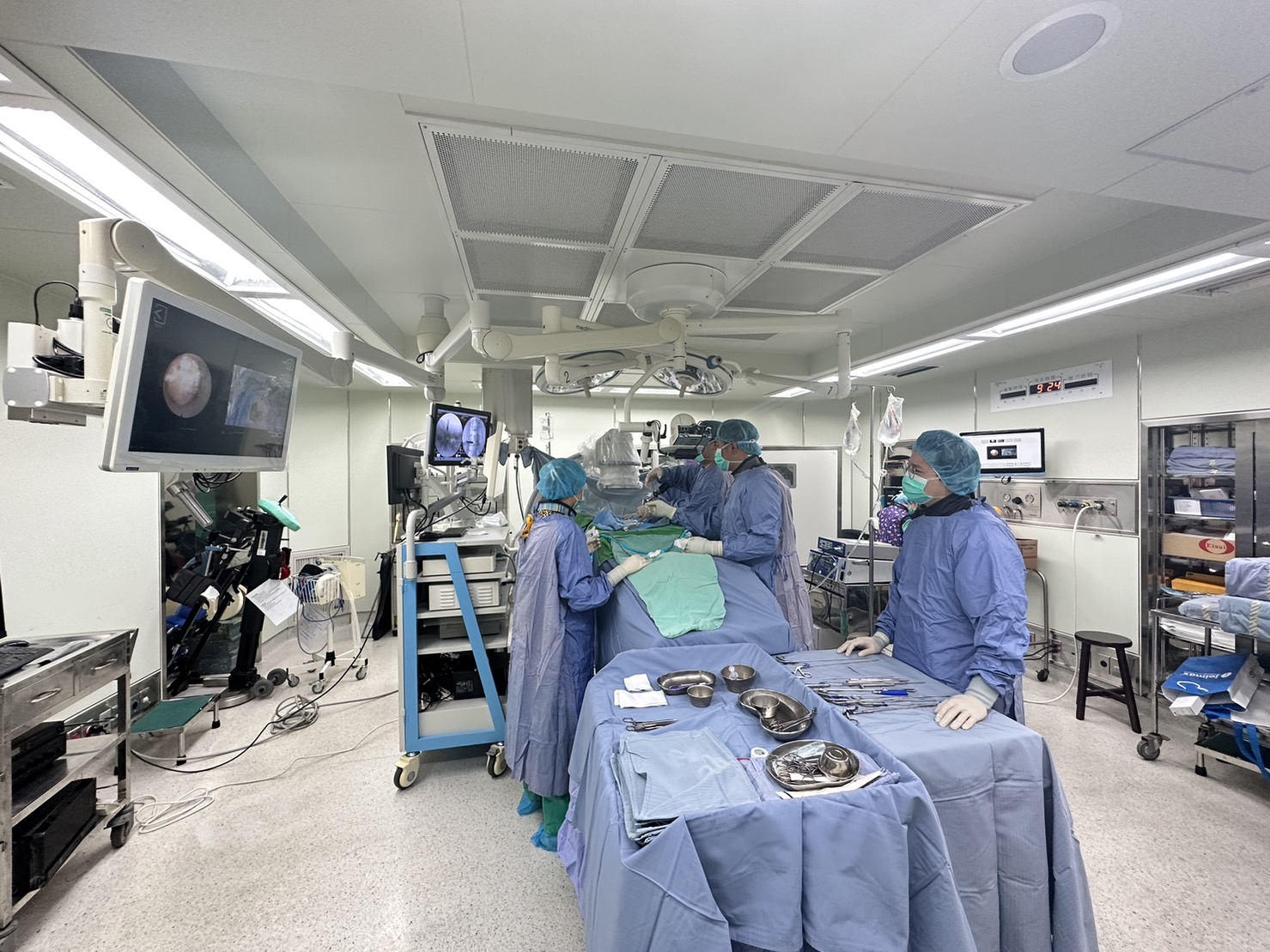 Advantech's medically certified products and flexibility of system integration
Chiu Ho Medical System, a subsidiary of the CHC Healthcare Group, has served the medical industry for over 22 years. It mainly represents major European and American manufacturers specializing in surgical medical equipment, including Cyberdyne exoskeleton suits, Hillrom HOR solutions, and Leica surgical microscopes. To bring the latest international medical technologies to Taiwan, Chiu Ho Medical Systems is committed to continuous innovation. To ensure optimal equipment utilization, they regularly send personnel for training overseas, enabling them to address usage issues and help doctors understand medical equipment function and operation.
Advantech is a Taiwanese vendor with medically certified equipment, and its products are mature and possess a comprehensive range of functionalities. They can be customized to the clinical needs of the healthcare industry. Advantech has thus become the preferred partner for Chiu Ho Medical System in promoting HOR. (Michael Lee, COO of CHC Healthcare Group)
During its service within the healthcare industry, Chiu Ho Medical System has witnessed an increasing demand for HORs in hospitals, and they have been engaging in cross-industry integration to develop smart healthcare systems. Collaborating with Advantech has been crucial in helping Chiu Ho Medical System achieve its transformation objectives.
"Before collaborating with Advantech, Chiu Ho Medical System had worked with international audiovisual system integration vendors, but the process was not as smooth as expected," admitted Michael Lee, COO of CHC Healthcare Group. Other systems they tested had a closed architecture, making it difficult to adjust specifications for different healthcare institutions and departments. Moreover, when hospitals undertake the construction of a HOR, they often encounter the need to interface with their existing hospital information systems. However, the presence of time zone differences has posed a challenge in terms of collaborating with vendors from other countries. This situation has made it difficult to promptly respond to and process requests, consequently leading to delays in the implementation process.

Chiu Ho Medical System actively sought out suitable partners in Taiwan and found Advantech to be the perfect fit. Advantech stood out among the vendors due to its accomplishment of medical certification and its ability to provide highly functional products that can be customized to meet the specific requirements of the medical industry. As a result, Advantech became the preferred partner for Chiu Ho Medical System in promoting HORs

Chiu Ho Medical System's HOR is successfully adopted in 3 large hospital
Within a span of two years, Chiu Ho Medical System has achieved remarkable success in implementing its HORs in large hospitals, including Linkou Chang Gung Memorial Hospital, Hsin Kuo Min Hospital, and Chung Shan Medical University Hospital. This achievement was made possible by leveraging Advantech's comprehensive Smart Operating Room Solutions.
A notable example of Advantech's impact can be seen in Linkou Chang Gung Memorial Hospital, where they utilized Advantech's Video Archiving and Streaming Solutions (AVAS) during the establishment of the Da Vinci Robotic Surgery Asia Training Center. This solution seamlessly integrated the Da Vinci robotic arm, picture archiving and communication system (PACS), and surgical camera. As a result, it facilitated the flexible display of images on different screens in the operating room. Additionally, Advantech's PAX medical display, equipped with a range of I/O interfaces, supported both color and grayscale display modes, and held certification under medical safety regulations. This ensured the effective fulfillment of surgical needs across various departments at the hospital.

"AVAS is an open platform that can not only integrate endoscopic images from different brands but also provide APIs for Chiu Ho Medical System to integrate Linkou Chang Gung Memorial Hospital's existing image broadcasting platform and develop more application modes," emphasized Mr. Lee. He stressed that the platform's open design was the reason Hsin Kuo Min Hospital could successfully transform its refurbished orthopedic operating room into an international teaching center.

Hsin Kuo Min Hospital initially implemented Advantech's AVAS system to transmit real-time operating room videos to the hospital's conference room. However, in response to the COVID-19 pandemic, they expanded the integration by incorporating online conferencing software. This enhancement enabled doctors to view surgical videos in real-time on their computers or mobile devices, eliminating the need to gather in the conference room physically. Dr. Chia-Hsien Chen, Director of the Orthopedics Department at Hsin Kuo Min Hospital expressed satisfaction, stating, "Advantech's iVideOR software meets our needs for real-time video recording and sharing. Commonly available software now allows us to engage in telemedicine while significantly reducing the communication costs of surgical consultation."

"In addition to its open design, the AVAS platform is also highly scalable," Mr. Lee pointed out. Using the HOR at Chung Shan Medical University Hospital as an example, Mr. Lee emphasized that the current implementation of eight audiovisual systems at the hospital allows for the integration of additional audiovisual systems using an AVAS decoder. This approach provides a straightforward and cost-effective solution. In contrast, other brands would require the use of additional switches if the number of systems exceeded the switch's port capacity, which would be complex and costly.

Mr. Lee also further expressed that Advantech's responsiveness was highly advantageous throughout the collaboration. Advantech promptly provided assistance and made necessary modifications whenever any issues arose during the hybrid operating rooms (HORs) setup. This ensured that the stringent standards and requirements of the healthcare industry were met effectively. Thanks to the successful collaboration with Advantech, Chiu Ho Medical System aims to strengthen its presence in Taiwan further while expanding its reach into Southeast Asia. This expansion will enable more healthcare providers to enhance their HORs, highlighting Taiwan's expertise in smart healthcare.