IIoT e LoRaWAN per il packaging
7/31/2021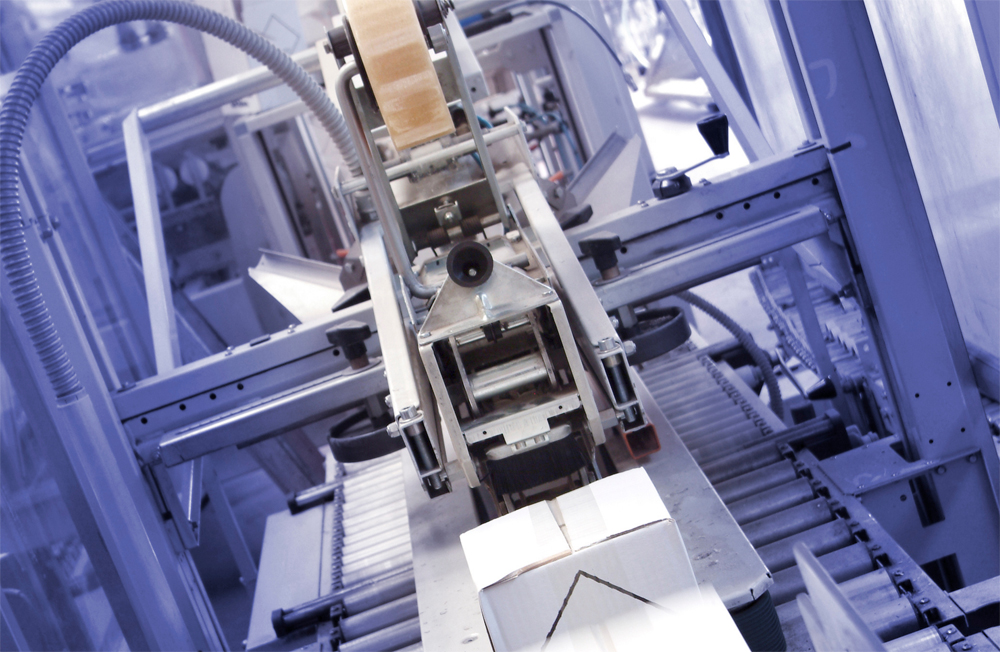 Il cliente è un'eccellenza nel campo del packaging in Italia, il sito produttivo principale ha circa 35 macchinari che garantiscono il volume di produzione necessario, ma non recenti, introducendo un vincolo restrittivo sulla connettività. Ha un team di 4 manutentori che eseguono ispezioni settimanali sui macchinari e manutenzioni straordinarie mirate a monitorare lo stato della macchina utilizzando strumenti portatili.
Le richieste del cliente sono le seguenti: misura di temperatura, correnti assorbite e sicurezze delle macchine distribuite sul plant di produzione. Le macchine sono distribuite per reparti in un'area molto vasta. La soluzione deve avere un basso impatto economico e di impiantistica.
La soluzione proposta è basata sul protocollo LoRaWAN, che garantisce un maggiore range di copertura e soprattutto più affidabilità rispetto ad altri protocolli come il WiFi. Insieme al nostro partner ByteLabs abbiamo lavorato su un progetto per definire l'architettura hardware più efficiente e abbiamo realizzato un prototipo funzionante su una delle macchine per definirne gli ultimi aggiustamenti. Il software è basato su sistemi PC con possibilità avanzate di monitoraggio e controllo della macchina e una dashboard cloud incaricata di rendere raggiungibili agevolmente i parametri di funzionamento e un log di funzionamento, oltre che la gestione delle notifiche al gruppo di manutenzione.
Implementazione del progetto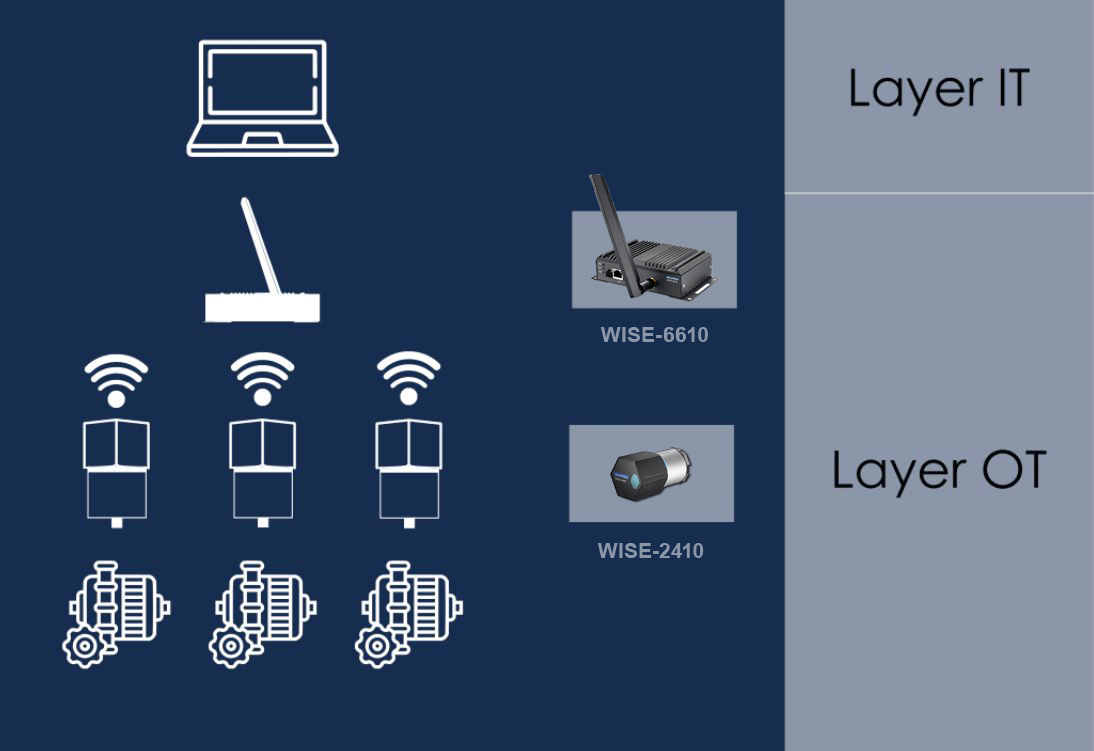 Grazie alla soluzione progettata da Advantech e ByteLabs il cliente ha potuto ottenere una serie di benefici immediati, quali:
riduzione dei costi di installazione e interventi per la realizzazione dell'impianto, che in pratica si sono limitati alla connessione in rete e l'alimentazione del gateway, rispetto ad un'installazione tradizionale;

riduzione degli interventi di verifica da parte dei manutentori, con conseguente riduzione dell'esposizione ai rischi, oltre che interventi minimi sulle macchine;
manutenzione predittiva per tracciare le prestazioni dell'attrezzatura durante il normale funzionamento, individuare eventuali anomalie e risolverle.
Il tutto con un ampio rispetto dei tempi di consegna.
Perchè Advantech e ByteLabs
Il progetto portato a termine da Advantech e ByteLabs è un ottimo esempio di soluzione basata sul protocollo LoRaWAN. Gli esperti delle due aziende hanno definito un'architettura HW efficace, basata sulla serie WISE, in particolare il WISE-2410 di Advantech, combinata al software di monitoraggio avanzato di ByteLabs.
Tra i risultati il cliente ha ottenuto una riduzione dei costi di installazione e interventi per la realizzazione dell'impianto, minore esposizione al rischio per il personale di manutenzione, riduzione delle incertezze sulle manutenzioni e dei fermi macchina.

Bytelabs è un'azienda Italiana fondata nel 2013. Un team tecnico con esperienza e un approccio ingegneristico multidisciplinare per progettare e costruire sistemi di test, misura e controllo. Il team ha esperienze di elettronica, metrologia e meccanica. Le persone sono la componente più importante: creiamo un clima ideale di condivisione, partecipazione e soddisfazione personale. Applichiamo questa etica con i nostri clienti, con cui costruiamo rapporti di fiducia ed integrità professionale a lungo termine. Website:
www.bytelabs.it
Risorse aggiuntive e approfondimenti
Whitepaper: Nuove opportunità nell'Industrial IoT con LoRa
Advantech offre un portafoglio di prodotti completo con diverse tecnologie wireless per applicazioni industriali. Questo whitepaper è dedicato alle nostre soluzioni LoRa, ma è importante sapere che queste rappresentano solo una parte della nostra proposta.

Uno dei valori chiave di Advantech è la capacità di integrare diverse tecnologie per fornire una soluzione completa per la raccolta e il trasferimento dei dati, gestendo le complessità legate alla molteplicità di protocolli, sensori e controllori attualmente disponibili per mettere a disposizione in maniera sicura dati unificati in protocolli e formati facilmente fruibili, come MQTT, REST o JSON, oppure direttamente su piattaforme cloud come Azure, AWS o la nostra WISE-PaaS.
IoT Academy - LoRaWAN and WISE-2410

Introduction to features and advantages of Advantech WISE-2410 series
Course Summary: We will introduce the basic knowledge of LoRaWAN and introduce WISE-2410 feature and advantages, to enable learners to understand how should they benefit from our solution.
LoRaWAN wireless sensing solution - video
Advantech is honored to receive the 2021 Taiwan Excellence Award for its LoRaWAN solutions. The WISE-6610 LoRaWAN Gateway and WISE-2410 Smart Vibration Sensor's excellent wireless capabilities impressed the judges. These solutions were recognized for demonstrating groundbreaking wireless product development.