Semiconductor Equipment System Upgrades easily with Advantech Industrial Solution
10/13/2021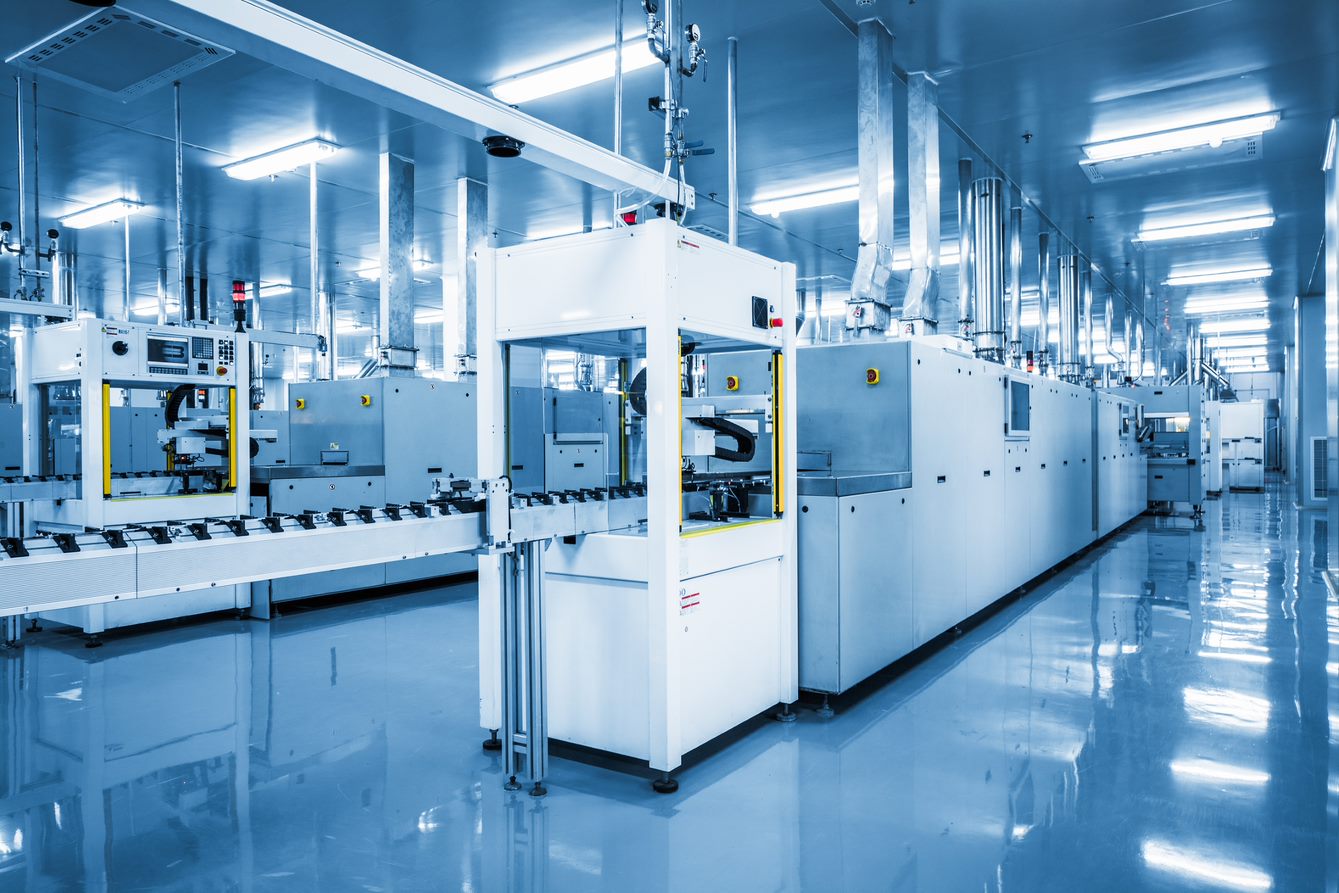 Location: Japan
Strict Management and Methodologies Must Be Applied in the Semiconductor Industry
In the field of semiconductor integrated circuit manufacturing, maintaining quality yield while quickly applying the latest technology to the manufacturing process is key for competitiveness. Making the transition from fabrication R&D to production as quickly as possible requires strict management and methodologies. These methodologies, such as technology transfer and modularized manufacturing in the form of "Copy Exactly", are being successfully applied to integrated device manufacturers (IDE) fabs and IC foundries.
An R&D team often shares most manufacturing machines with the production line to save resources. When switching equipment for different purposes, it is best to minimize the service downtime that comes with system upgrades and maintenance.In the rigorous "Copy Exactly" environment, equipment suppliers must be capable of supporting the same quality of production specifications for at least 5 to 10 years. Moreover, semiconductor fabrication plants are required to operate 24/7 without pause, thus machines must uphold high utilization rates with low failure rates under specific operating environments.
PCIe has become a mainstream interface. To make a Fieldbus for a programmable logic controller (PLC) and maintain its compatibility with a clients' existing equipment, suppliers must provide PCI slots and PS/2 ports to extend equipment lifetime.
System Industrial Features Are the Key to Success for Semiconductor Equipment
In a sample customer's semiconductor equipment project , the control system and human-machine interface (HMI) are in need of an upgrade. The key system is Advantech's IPC-5120 rackmount chassis and ASMB-586 server board. Three systems are used in this equipment: a data analytic system, a working database, and a central control system responsible for the coordination between the data analytic system, HMI and control PC.
The IPC-5120 and ASMB-586 system has high computing power supported by Intel® Xeon® E processor family and 8th/9th Generation Intel® Core™ processor families. Customers can upgrade the software performance and increase operation efficiency on the control PC. Its PCI expansion slot allows continued use of existing equipment, saving new equipment and software upgrade costs. IPC-5120 and ASMB-586 is designed for equipment, the front I/O interface allows customer to maintain serial equipment easily.
The main reason why semiconductor customers will choose Advantech's industrial server are lifecycle management and revision control. Under the "Copy Exactly" principle, it is important for semiconductors equipment builders to expand equipment's service life and reduce drastically change in equipment . Advantech has strict revision management on product and key component. Advantech provides 5-years warranty and ensures 7-years of product supply. Through Advantech's reliable product service, customers can have more protection on equipment.
Advantech has partnered with Micron to make sure our systems meet long lifecycle and revision management guidelines. The Advantech IPC-5120 and ASMB-586 systems utilize Micron's 8GB DDR4 UDIMM module.
Micron's Industrial Quotient (IQ)
Micron's industrial quotient (IQ) is all about making intelligent choices for your designs. Choices that not only meet functional requirements, but also ensure long-term reliability and quality while keeping product lifecycle management simple.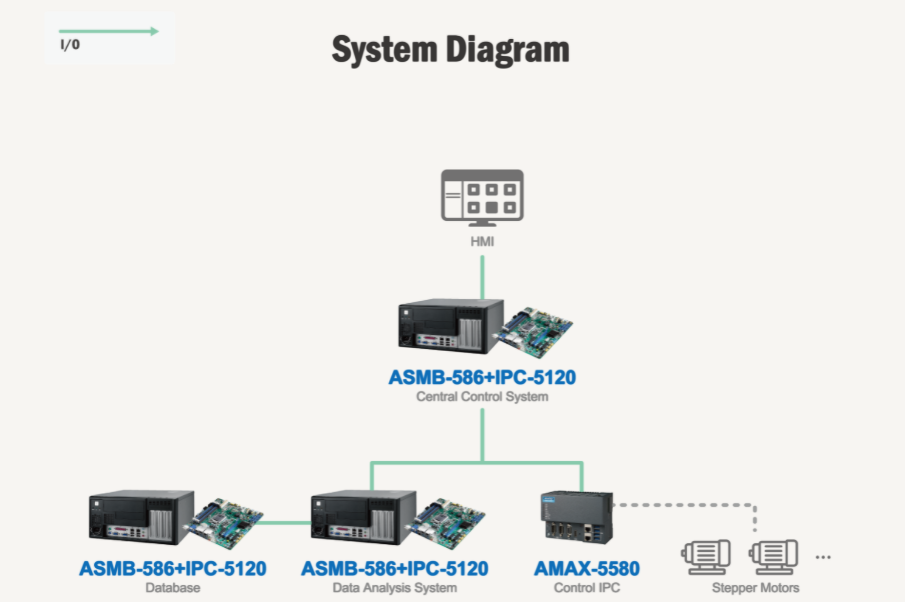 Advantech's system is designed with a wide operating temperature range and can endure harsh factory environments. IPC 5120's operating temperature range is 0~40 °C and ASMB-5860~60°C.
IPC-5120 chassis has front I/O interface and 4 expansion slots, which allow customers to intergrade equipment systems flexibly.
ASMB-586 supports PCIe and PCI interface.
Advantech server has strict administration on product life cycle management and revision control, and provides 5-year warranty and 7-year product supply, which helps reduce equipment builder cost for maintain and upgrade.

Industrial Quotient (IQ) Partner - Micron
Micron is an industry leader in innovative memory and storage solutions transforming how the world uses information to enrich life for all. With a relentless focus on our customers, technology leadership, and manufacturing and operational excellence, Micron delivers a rich portfolio of high-performance DRAM, NAND and NOR memory and storage products through our Micron® and Crucial® brands. Every day, the innovations that our people create fuel the data economy, enabling advances in artificial intelligence and 5G applications that unleash opportunities — from the data center to the intelligent edge and across the client and mobile user experience. To learn more about Micron Technology, Inc. (Nasdaq: MU), visit www.micron.com.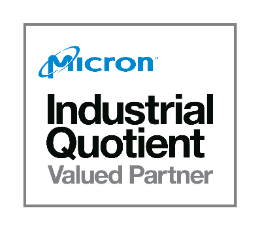 For more information on Micron's Industrial Quotient, please visit: www.micron.com/iq