Upgrading a Traffic Infrastructure System for FirstNet Connectivity on an LTE Cellular Network
7/26/2020
How one department of transportation upgraded its 3G modem connectivity for growing intelligent transportation needs
A U.S. state department of transportation needed to upgrade its 3G modem connectivity network for intelligent transportation applications, such as CCTV, signal management, digital signage, ramp metering, and more, and it did not have any existing fiber infrastructure in place. It also wanted to have the ability to access the FirstNet network where available.
FirstNet, built with AT&T, is the first high-speed nationwide wireless broadband network dedicated to public safety. Only FirstNet-certified devices may access the network, making it highly secure and less prone to network congestion.
The interoperable communications platform allows public safety agencies and first respond­ers to get more information quickly. They are able to work faster and in turn are better equipped to make better working decisions.
The district had 17,000 miles of pavement to cover and 7,700 signals, signs, and sensors. The department found it would be too costly to add a new fiber system, and several of the locations were also quite remote where fiber connections would not have been ideal. To access the FirstNet LTE network, the district also had to consider FirstNet-certified LTE devices where needed.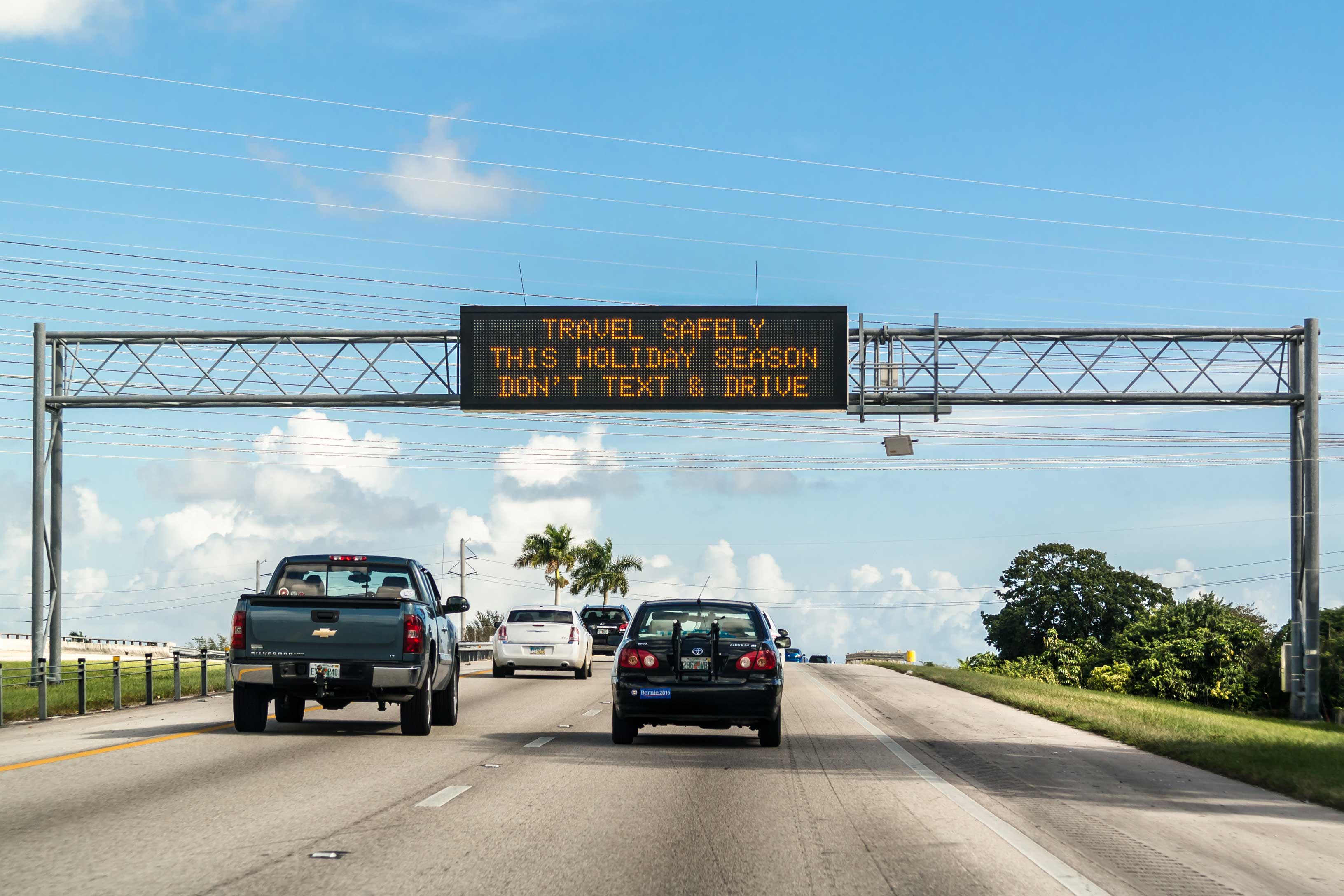 To solve the department's connectivity upgrade, it decided to implement an LTE cellular network. Connectivity is more reliable over Wi-Fi and implementing the LTE network had less environmental impacts and installation challenges than adding a fiber network. To accomplish the LTE cellular network, the department utilized the SmartFlex IoT Gateway and ICR-3241 FirstNet-certified LTE Gateway from Advantech.
The district chose the SmartFlex because of its comprehensive I/O interface, low-power features, Power over Ethernet (PoE) options, and it meets NEMA TS2 environmental requirements. Using a private or public carrier network, such as Verizon or AT&T, the LTE network could then easily send data to the department's traffic management center.
SmartFlex also offered secure open space for the user development in a Linux OS environment. Central management software options, on premise or cloud-based, were also major perks to the LTE upgrade with SmartFlex. Advantech WebAccess/DMP is a software package that provides remote device management and provisioning for Advantech routers, IoT gateways, and Wzzard wireless sensor nodes.
The FirstNet-certified ICR-3241 4G router and gateway offers secure, high-speed Internet access to first responders and others in critical agencies, such as law enforcement, fire departments, and traffic management. It also meets NEMA TS2 environmental requirements. The ICR-3241 is not only ideal for public safety and first responder applications, but also for critical infrastructure applications.
WebAccess/DMP device management and provisioning includes the following:
Remote application management and delivery
RESTful APIs
"No-Touch" provisioning for mass deployments
Remote device status monitoring
Remote device configuration
Multi-Tenancy options
Flexible delivery options
Emu-Edition for on-premises installations
Google Maps and GPS location integration
Cross-browser, cross-platform based on HTML5

Featured Product Solutions
SmartFlex cellular routers provide secure Internet connectivity for devices and LANs via cellular networks. They provide automatic wireless fail-over for wired networks, wireless connectivity for devices in remote locations where cable run are impractical, and wireless connectivity for mobile assets. With upload speeds of up to 50 Mbps and download speeds of up to 100 Mbps, SmartFlex provides ample bandwidth even for applications requiring video and surveillance devices.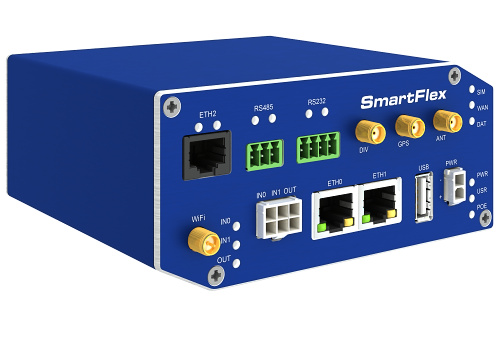 LTE cat.3, 3G/HSPA+, GPRS/EDGE, NAM, 2x SIM
LTE B2, B4, B5, B13, B17
Supports Power over Ethernet (PoE)
Powerful CPU and memory, hosting of SW IoT applications
DIN rail mounting, sleep mode
5x ETH
Wi-Fi 2.4/5 GHz, GPS, USB, I/O 2x DI + 1x DO, MicroSD
Operating temp. –40 °C to +75 °C, Power supply 10 to 60 V DC
Certifications: CE, FCC/IC, UL C1D2/Atex, AT&T, Verizon
Meets NEMA TS2 environmental requirements
Advanced networking, diagnostics, VPN support, firewall
ICR-3241, FirstNet-certified LTE Gateway
With its FirstNet certification, the ICR-3241 LTE gateway is the ideal way to connect IP or serial devices to a cellular network. It offers LTE Cat.4 upload speeds of up to 50 Mbps, download speeds of up to 150 Mbps, and powerful 802.11ac MIMOWi-Fi providing ample bandwidth for high-data demanding applications using high-speed PCs, tablets, or surveillance devices. It also has the option for Power over Ethernet (PoE).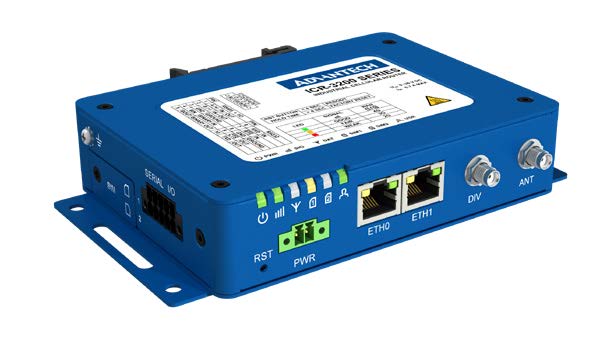 Memory: DDR4 REG 2666/2400/2133/1866 MHz DIMM, up to 384GB
4G LTE Cat.4 VPN Gateway for Industrial IoT applications
LTE B2, B4, B5, B12, B13, B14, B66, B71
Carriers support: Verizon, AT&T, T-Mobile, FirstNet (Public Safety)
Powerful CPU with 1.3 GB storage to host customer SW applications
2× SIM with cover, Dual SIM + eSIM
2× Ethernet 10/100, 1x RS232, 1x RS485 and I/O
Supports Power over Ethernet (PoE)
Robust metal cover with DIN and wall-mount options
Operational temperature range from -40°C to +75°C
Meets NEMA TS2 environmental requirements
Sleep mode, power ignition, and backup real-time clock
Learn More on LTE Trends in the Transportation Industry
In this on-demand webcast series we explore the latest LTE and cellular trends in the transportation and smart city industry. In this series, we outline frequently asked questions about 5G, how to write LTE product specifications, details of the FirstNet secure LTE network, and more.
Pick and choose what webcast is right for you, or start from the beginning. These webcasts are short and succinct and get you the information you need to know, quickly.