Utilizing IoT Solutions to Monitor Beverage Bottling Assets on the Production Line
9/13/2020
Advantech Wzzard Helps Determine Scrap Material from Complete Bottles on Manufacturing Line to Save Operating Costs
A beverage bottle manufacturing customer with more than 20 facilities in the United States recently needed help to streamline its bottling line monitoring. While bottles went down the manufacturing line, the customer didn't have an easy way to determine between complete bottles and scrap bottles on multiple lines—with each facility having roughly 25 or more lines.
In an effort to combat this line monitoring issue, the customer had to deploy an operator to manually count scrap bottles from each line. The cost of deploying the operator was taking a toll on the manufacturing process' bottom line and did not allow that operator to perform their standard duties. Manual monitoring of the bottling line, even for just a few hours a day, was costing almost $80 per day. The yearly cost was nearing $20,000. On top of the cost, the accuracy of the scrap bottle count was uncertain..
To streamline its bottling line monitoring, the customer was looking for an Internet of Things (IoT) solution that would not only provide more in-depth, accurate information on the bottling process, but also be more cost effective than deploying an operator. The data from the monitoring process also had to be easily collected and analyzed for plant managers.
To meet the customer's bottling process monitoring challenges, a seamless connectivity stack between existing sensors and the application were utilized. As a proof of concept trial, the customer decided to use Advantech's industrial Wzzard Mesh Monitoring solution with an Advantech SmartSwarm Gateway to easily capture production line data.
Wzzard Mesh Nodes are tailor-made for bringing hard-to-reach sensor data into SCADA and IIoT solutions. Wzzard nodes are battery powered and IP67- and C1D2-rated. They utilize Smartmesh IP, a self-forming, self-healing wireless mesh protocol that not only provides a highly-reliable and resilient network, but also one that's ultra-easy to install.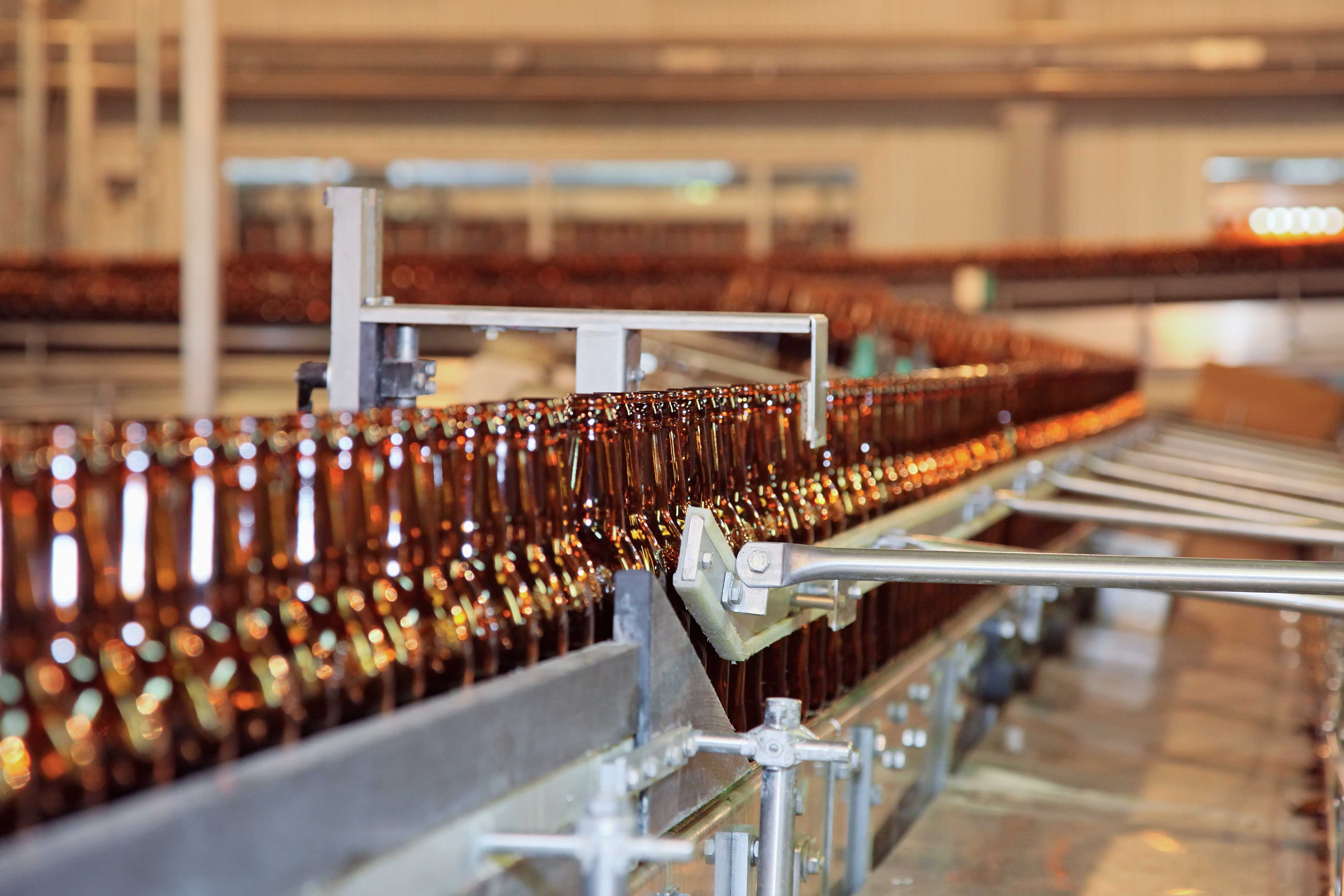 One Wzzard Mesh Node was implemented per production line, while only one SmartSwarm Gateway was needed for the entire facility. Utilizing existing laser and photographic sensors on the line, the Wzzard node easily counted bottles as they passed sensors. The sensors were connected to the node via 24v digital I/O ports. During the counting process, the Wzzard node determined which bottles were scrap materials and which were complete.
The Wzzard Node funneled sensor data through an Advantech SmartSwarm 342 Gateway and used Node-RED to collect the data and send it via a CSV file to a plant manager every shift. The CSV file simply showed the difference between bottles in vs. bottles out—which is the accurate count of the scrap.
Node-RED is a powerful—yet simple to use—applications programming environment optimized for processing data streams. It's a flexible tool ideal for users of any level to be able to program to connect physical I/O and databases. Node-RED enables operators and integrators of remote assets to integrate data from those assets into IIoT applications. Users drag and drop function nodes to acquire, process, and output data via an internal web server interface.
Considering the cost of the Advantech solution, the customer estimated a return of investment (ROI) of nearly $17,000 per facility and a rate of return of only 4 weeks. Because of this high ROI and successful proof of concept trial, the customer decided to roll out the Advantech monitoring solution in several additional manufacturing and production facilities.
Featured Product Solution
The Wzzard™ intelligent wireless sensor platform creates a complete, quick, and easy connectivity stack between sensors and application—on your network or the Internet. The platform uses Wzzard Mesh Edge Nodes and a wireless 802.15.4e SmartMesh IP network to transmit sensor data to a gateway. Wzzard Mesh Nodes can accommodate virtually any industry-standard external sensors.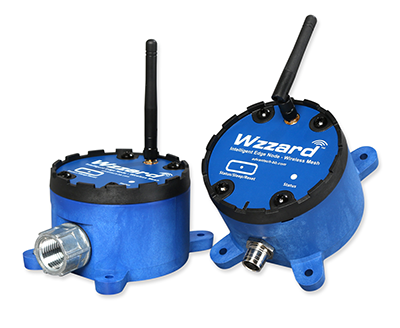 Industrial node with 6 digital inputs, internal temperature
U

ltra-low power 802.15.4e SmartMesh IP technology

Communicates with SmartSwarm 342 gateway via highly scalable and reliable wireless mesh networks

Connect to industry standard analog or digital sensors

Rugged, IP67 rated, fiber-reinforced polyester PBT enclosure

MQTT and JSON IoT protocol to application platform

Sensor interface cable and antenna included
The SmartSwarm 342 IIoT gateway helps owners and operators of remote assets integrate data from those assets into IIoT applications, such as dashboards like Node-RED. The gateway can connect to the Internet via wired connections or cellular data networks and communicate with application platforms using the MQTT IoT protocol and JSON data formats. Data can be collected from a number of sources, including web feeds or databases and locally connected physical devices and sensors.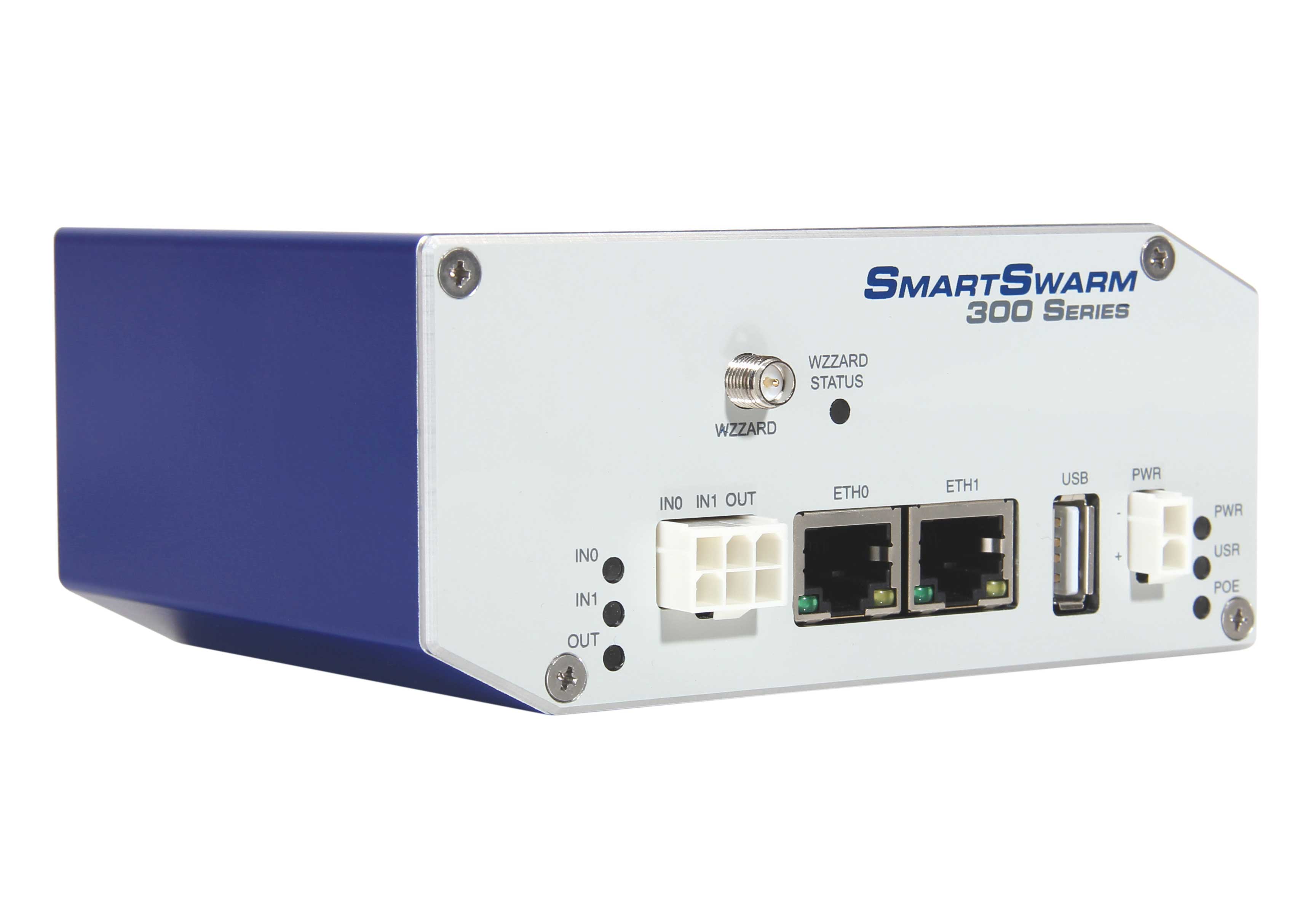 Configurable user business logic data processing & display engine
Comprehensive data outputs via MQTT, email, SMS and a variety of other services and database connections

Integrates data from WZZARD, WISE, ADAM, and third-party devices Integrates data from internet feeds

Cellular or Ethernet connection to IIoT system

Acts as LAN to WAN Bridge for third-party device connection
Secure, Reliable, and Highly Scalable Wireless Networking
New Wzzard nodes may be added at any time and the SmartMesh IP network will dynamically self-configure as new nodes are added or removed. Wzzard Mesh models have the ability to monitor flow, current, temperature, humidity, vibration, and more, and can accommodate virtually any industry-standard external sensors.