Advantech Edge AI Reference Platform
3/15/2022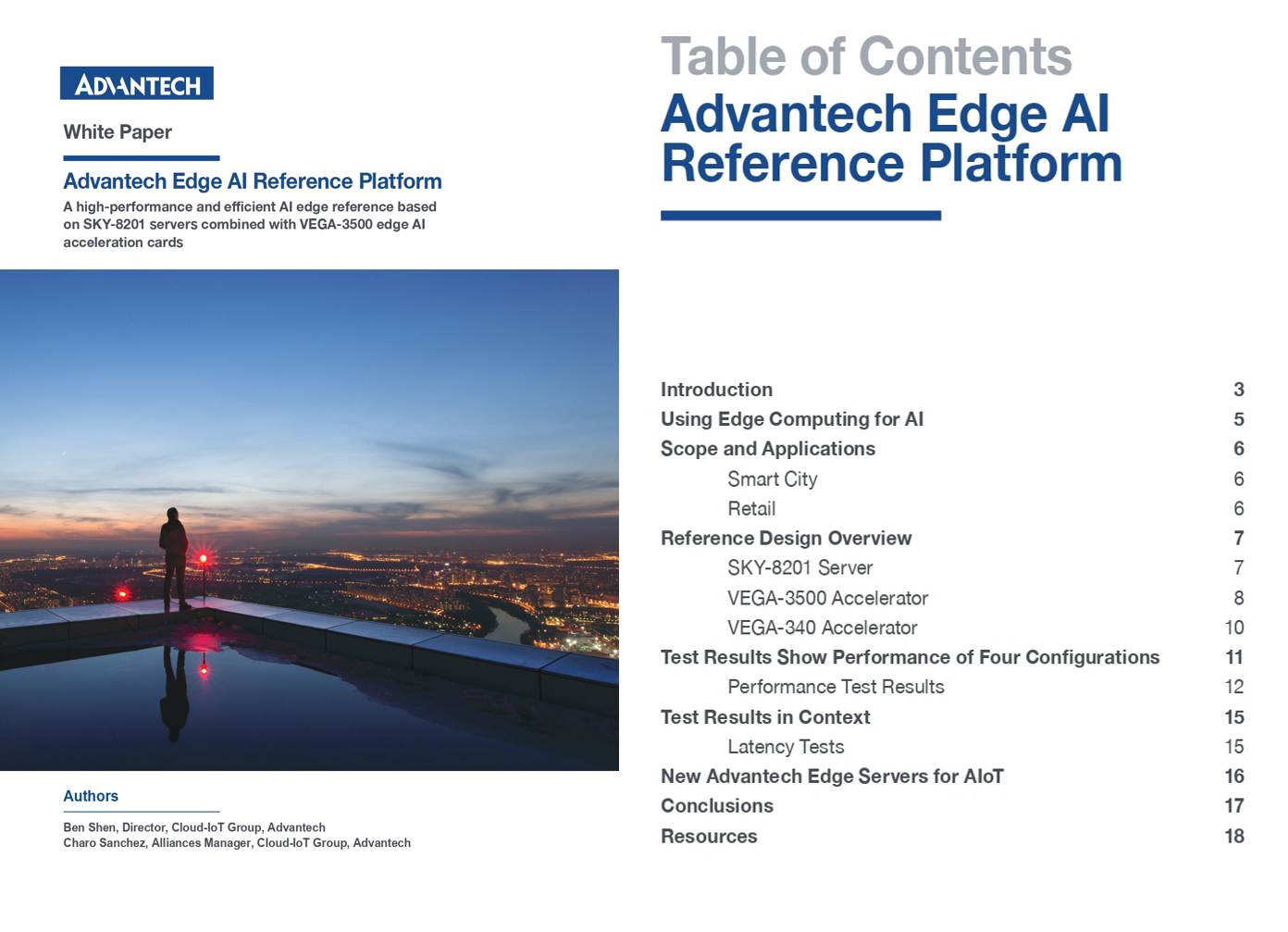 The use of artificial intelligence (AI) in manufacturing, industrial and enterprise applications is growing, driven by use cases where video sensors are critical. Video data is the main source of information for inference algorithms used in object detection, recognition and analysis applications. These applications are an important part of advanced smart city, retail and industrial Internet of things (IoT) applications that are transitioning from low-resolution video to high resolution HD/UHD providing much more clarity – but with higher computational cost.
By combining the performance and flexibility of its dual-socket SKY-8201 server with the efficiency of its VEGA-3500 edge AI modules, Advantech has developed a reference solution for use in video-based edge computing applications. This innovative reference design, see Figure 1, offers both performance and video processing efficiency by combining powerful Intel® Xeon® Scalable processors with efficient Intel® Core™processors in a flexible design based on PCI express cards to offload AI inferencing and video pre-processing tasks. The solution also supports the integration of additionalAdvantech edge AI accelerators such as the VEGA-340, based on Intel® Movidius™Vision Processing Units for further flexibility. The Advantech Edge AI reference design allows application developers to build a complete and efficient system for workloads that need extensive video processing in real time.
The performance and efficiency of this solution – especially when the SKY-8201is combined with the VEGA-3500 – is shown in the results of several tests that are presented in this paper which show that this server and acceleration card combination can boost performance up to five times more than the performance of a VPU-based system. These results are good news for communications service providers (CoSPs)that are looking for a solution to keep up with the computing requirements of edge video analytics applications while keeping the energy bill low.