Using Model 485OPDRi on a DH-485 Network in place of Allen-Bradley 1747-AIC Link Coupler
10/23/2018
The B+B SmartWorx Model 485OPDRi is an RS-422/485 industrial optically isolated repeater. While often used in Modbus applications, it may be configured for use in the DH- 485 environment as a limited replacement for the 1747-AIC.
1. Set both sets of DIP switches on the 485OPDRi for DH-485 operation: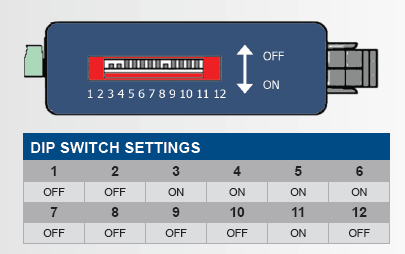 2. Mount the 485OPDRI to a DIN rail or panel backplate.
3. Wire 24 VDC to 485OPDRI power terminals.
4. Move the DH-485 trunk cable wires A (from AIC pin 5 to 485OPDRI pin C), B (from AIC pin 4 to 485OPDRI pin B) and Common (from AIC pin 3 to 485OPDRI pin A):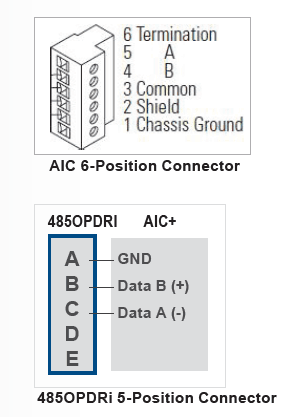 5. For intermediate nodes, twist the cable shields from AIC pin 2 together securely. For an end node, if pins 1 and 2 are jumpered on the AIC connector, then connect the cable shield from AIC pin 2 to the closest earth ground within the panel.
6. Attach the cable between the 485OPDRI TB2 and the SLC RJ-45 port. (See diagram below.)
7. An RJ-45 adapter cable (such as Model# TDG005-2) is needed to connect the DH-485 port to the 485OPDRi terminal blocks.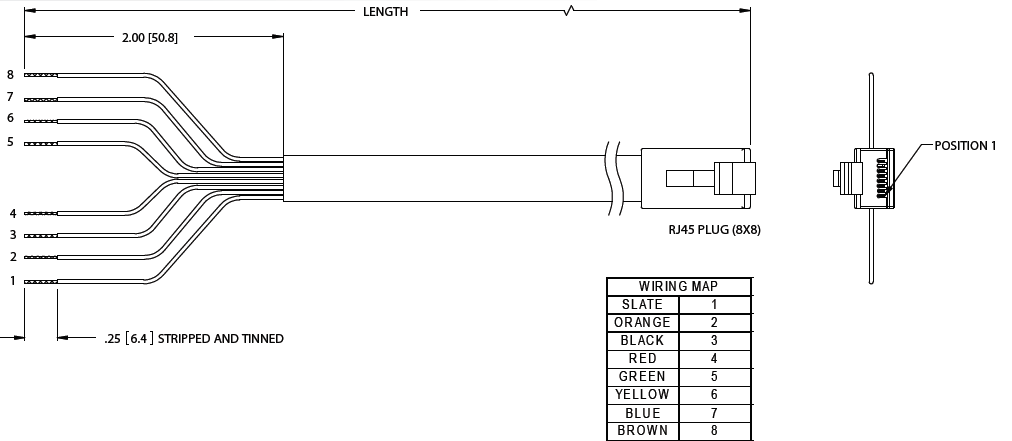 8. Carefuly trim and dress the unused leads on the cable.
9. Observe that the 485OPDRI Power LED is on solid to verify that the 24 VDC wiring is correct.
10. Observe that the 485OPDRI Data LEDs are pulsing (assuming there is at least one other active node on the DH-485 network) to verify that the network wiring is correct.
11. If the SLC is properly configured for DH-485, then the serial COMM or DH-485 LED on the SLC will be on solid when it is actively passing the token on the DH-485 network.