Implement of Energy Transformation by Advantech Server Solution
8/23/2022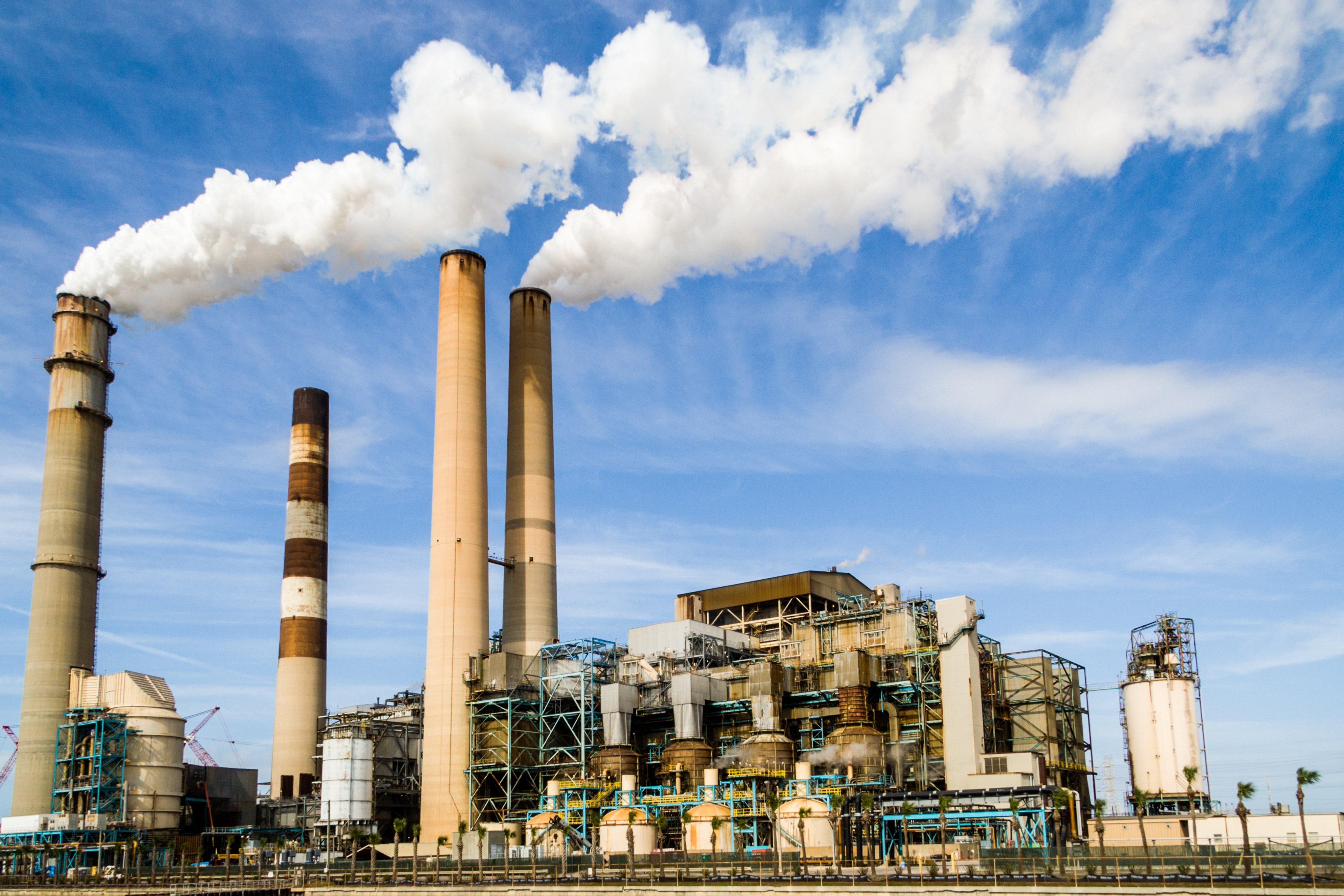 In recent years, escalating climate change and social instability has prompted more countries to recognize the urgent need for environmental protection actions. Most major economies have signed international agreements and policies agreeing to the ambitious goal of achieving "a net-zero world by 2050". As a result, manufacturers, investors, asset managers, and systems integrators are seeking new ways to leverage technology to reduce their environmental footprint.
For manufacturers, the current challenges to managing energy efficiency in factories include insufficient personnel, complex legacy equipment, large-scale infrastructure, independent equipment monitoring systems, and the need to maintain 24/7 operation. From an environmental and economic point of view, upgrading existing infrastructure to support data-based processing is key to enabling a digital transformation for smart factory operations.
Intelligent factory management based on real-time monitoring and data visualization can be used to reduce energy consumption while increasing factory productivity. Moreover, the transformation of factory management of energy efficiency can be implemented in four stages.
The first stage is to enable the visualization of energy consumption data. This involves collecting real-time data from edge devices and transmitting it to application-specific visualization dashboard to analyze energy consumption rankings, ratios, and trends. The second stage is to establish a reasonable energy consumption baseline against which energy performance indicators can be set to achieve lean management.
Next, in the third stage, real-time comparisons of energy efficiency performance indicators are conducted to generate energy consumption reports and highlight areas of abnormal consumption in order to improve overall energy efficiency. In the fourth and final stage, manufacturing execution systems (MES) or enterprise resource planning (ERP) data collected from different systems can be integrated on a unified management framework to facilitate centralized monitoring and improve operational efficiency.

So how does this relate to ESG? For industrial organizations, the importance of environmental, social, and corporate governance (ESG) has finally reached a tipping point. Intelligent devices combined with industrial device management software are providing new levels of data insights for optimizing productivity. But with increasingly socially conscious consumers, being a savvy business leader in today's world means being socially responsible.

Manufacturers must embrace more environmentally and ethically sound approaches if they are to remain competitive in today's global market. In addition to consumers, enterprises have begun to review ESG performance and sustainability when negotiating corporate partnerships. Therefore, while governments consider the latest strategies and tax incentives to help businesses meet their emissions reduction targets, manufacturers would be wise to get ahead of the curve. ESG reporting allows companies to better understand and manage their impact on communities and the environment, while also seizing new opportunities and actions that build brand value and trust.
What is ESG?
ESG – environmental, social, and corporate governance – refers to non-financial factors that are used to assess company behavior and predict future financial performance. Adopting the holistic view that sustainability extends beyond environmental issues, ESG is best characterized as a framework that helps stakeholders understand how an organization is managing risks and opportunities related to environmental, social, and governance criteria. Typically, the social goals advocated within an ESG perspective include working to achieve certain environmental goals, as well as a set of goals regarding supporting social movements, and a third set of goals that pertain to whether the corporation is governed in a way that demonstrates diversity, equity, and inclusivity.
Advantech's smart factory energy management solution powered by Advantech WISE-STACK private cloud solution features an HPC-7320 3U rackmount server with ASMB-830 AMD® server board, as well as two M.2 22110 SSDs and two hot-swappable drive bays for data storage, this solution can be flexibly deployed for diverse data collection applications. Designed to help manufacturers control and track ESG data across processes and field locations, the ASMB-830 server board is powered by an AMD® EPYC® processor that supports up to five PCIe x16 and two PCIe x8 linkups to GPU cards, NIC cards, and/or RAID cards for flexible support for diverse applications.
WISE-PaaS, the Advantech AIOT industrial IoT platform, on WISE-STACK provides a service and development environment for energy management operations. Factory production data is collected and transmitted to a private cloud for real-time analysis and processing on the infrastructure edge server. This hybrid edge-cloud computing model enables complimentary resource allocation strategies, where centralized resources can be used for compute-intensive workloads while edge devices handle workloads that require near real-time processing.

Meanwhile, WISE-PaaS dashboards provide an intuitive interface for monitoring operations in real time. By providing managers with an accurate overview of operations, these data visualization dashboards allow energy management to be optimized and ESG perspectives to be embedded into all corporate strategies.

In terms of hardware, in a server, the CPU consumes the most energy. Thus, equipped with an AMD® EPYC® processor, the most energy efficient processor currently available, ASMB-830 offers the optimum performance-to-power ratio. Moreover, Advantech's HPC-7320+ASMB-830 solution supports Micron's DRAM technology, which is rigorously tested to ensure suitability for a wide range of application requirements, such as tolerance for extreme temperatures typical for industrial and automotive applications, or precise bespoke specifications for specialized enterprise systems. Micron DRAM technology not only improves the performance, manufacturability, reliability, and stacking capabilities of Advantech's energy management solution, but also provides a solid foundation for future development and expansion of both edge and cloud infrastructure.

Advantech's private cloud infra edge server with WISE-PaaS cloud service reduces development risks and costs for customers.
Software and hardware are built to minimize energy consumption and wastage for improved energy efficiency.
The server has passed hundreds of hours of quality assurance testing for security vulnerabilities to minimize any possible risk for customers.
Easily installed on site, supports remote maintenance, and can be flexibly upgraded according to customer requirements.
Advantech's industrial servers have been validated for a wider ambient temperature range, ensuring reliable operation in extreme conditions and harsh environments. WISE-STACK built by HPC-7320+ASMB-830 can be deployed as an infra-edge server to perform latency-sensitive tasks and traffic routing, increasing the intelligence of edge devices. Moreover, samples can be tested before mass production, allowing customers to optimize products according to their specific requirements. Advantech also offers up to 5 years extended warranty. With the WISE-PaaS AIoT service platform, customers can easily manage numerous machines, optimize performance, and minimize maintenance costs. Advantech's customizable energy management solutions powered by Advantech WISE-STACK assist enterprises with managing energy consumption and realizing smart factory operations. If you are interested in WISE-STACK, please contact wise.stack@advantech.com .
Industrial Quotient (IQ) Partner - Micron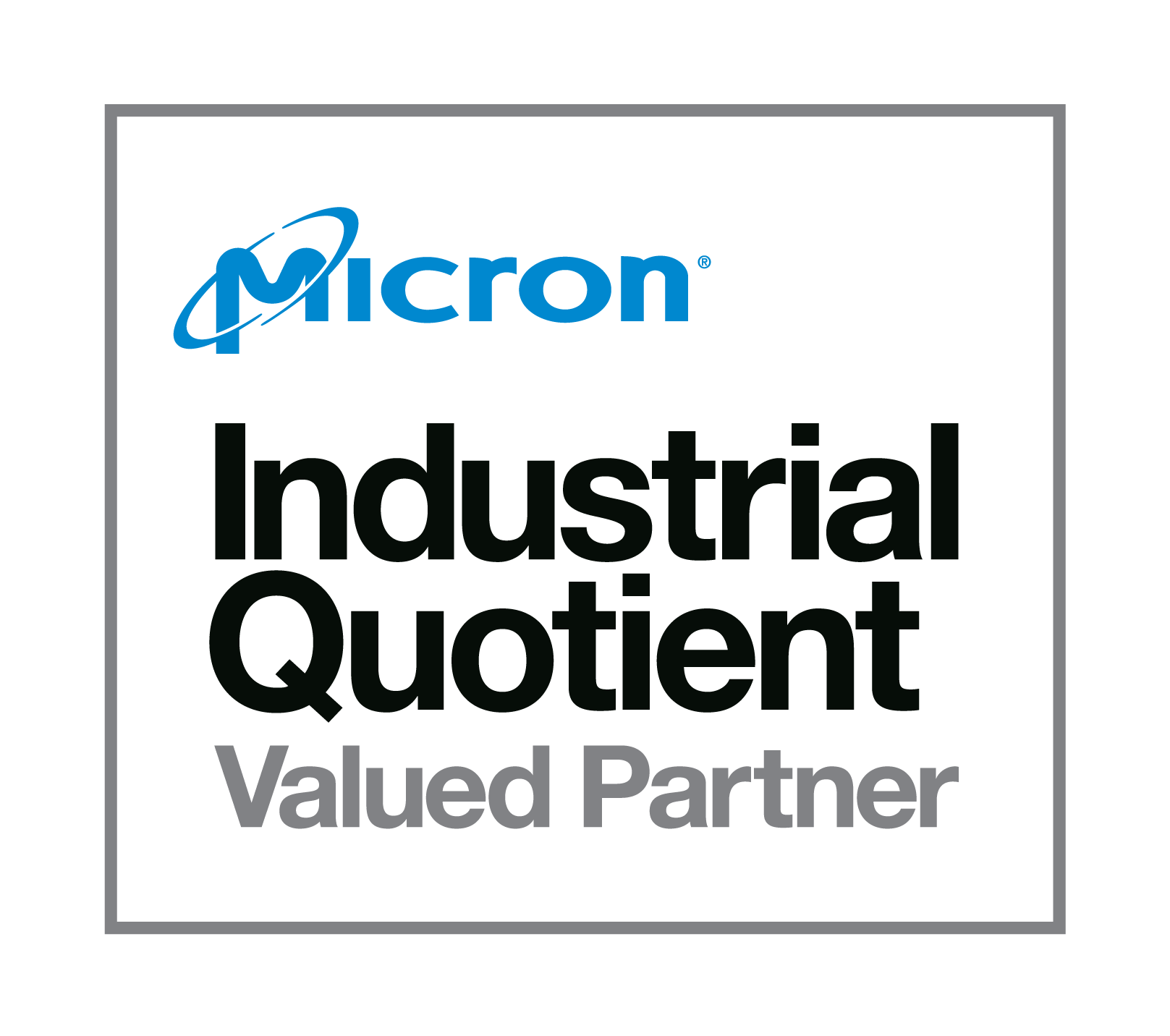 Micron is an industry leader in innovative memory and storage solutions transforming how the world uses information to enrich life for all. With a relentless focus on our customers, technology leadership, and manufacturing and operational excellence, Micron delivers a rich portfolio of high-performance DRAM, NAND and NOR memory and storage products through our Micron® and Crucial® brands. Every day, the innovations that our people create fuel the data economy, enabling advances in artificial intelligence and 5G applications that unleash opportunities — from the data center to the intelligent edge and across the client and mobile user experience. To learn more about Micron Technology, Inc. (Nasdaq: MU), visit www.micron.com.