Advantech AIW-166K 6E Accelerates Edge Networking Innovation
08/03/2022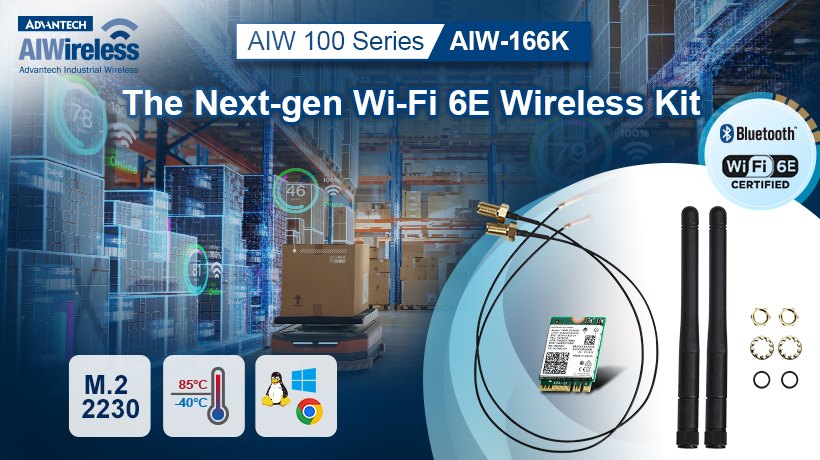 Mar 2022, Taipei, Taiwan - Advantech, a leading global provider of industrial IoT and wireless solutions, releases the newest member of its AIW-100 series — AIW-166K. This innovative Wi-Fi 6E wireless kit is an advanced future-proof offering in Advantech's Industrial Wireless (AIW) portfolio and is designed for industrial solutions that require faster throughput, high transmission rates, and extended battery life. The wireless module supports dual-stream Wi-Fi in the 2.4GHz, 5GHz and 6GHz bands, making AIW-166K is an excellent choice for use in medical equipment, transportation devices, AI, and retail kiosks. Advantech AIW-166K wireless kit includes a Wi-Fi 6E module, antennas, and cables for product development testing, which reduces overall development effort and accelerates edge networking applications' time-to-market.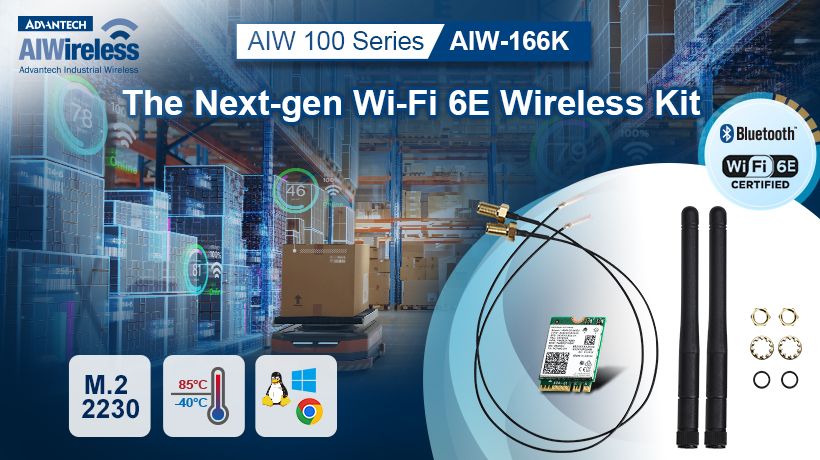 Accelerate Wireless Edge Networking Innovations
AIW-166K with Wi-Fi 6E capability provides higher speed and bandwidth previously unavailable with Wi-Fi 5, speeding up data rates from 433Mb/s to 600Mb/s under the 80MHz spec, and 6933Mb/s to 9607Mb/s in the 160MHz range. Apart from much faster speeds and greater bandwidth, the main difference Wi-Fi 6 improves the status from single user MIMO & OFDMA in wave 1 and 2 to multi user MIMO & OFDMA.
Designed for AGV Applications and Medical Devices
Advantech AIW-166K 6E wireless kit improves the Wi-Fi 5 range from 312.5 kHz to 781.25 kHz This signal cover range means less delays and better performance. AGV vehicles in manufacturing warehouses and facilities will perform their tasks better, at the same time saving on manpower cost, reducing human error, and improving production safety.
In addition, Advantech AIW-166K solution will increase throughput by up to 25%. According to demand, hospitals and clinics need powerful systems to analyse data for accurate diagnoses and to assist procedures in critical accident and emergency departments. Data needs to go through wireless systems, which are essential future-proof requirements for medical devices and equipment.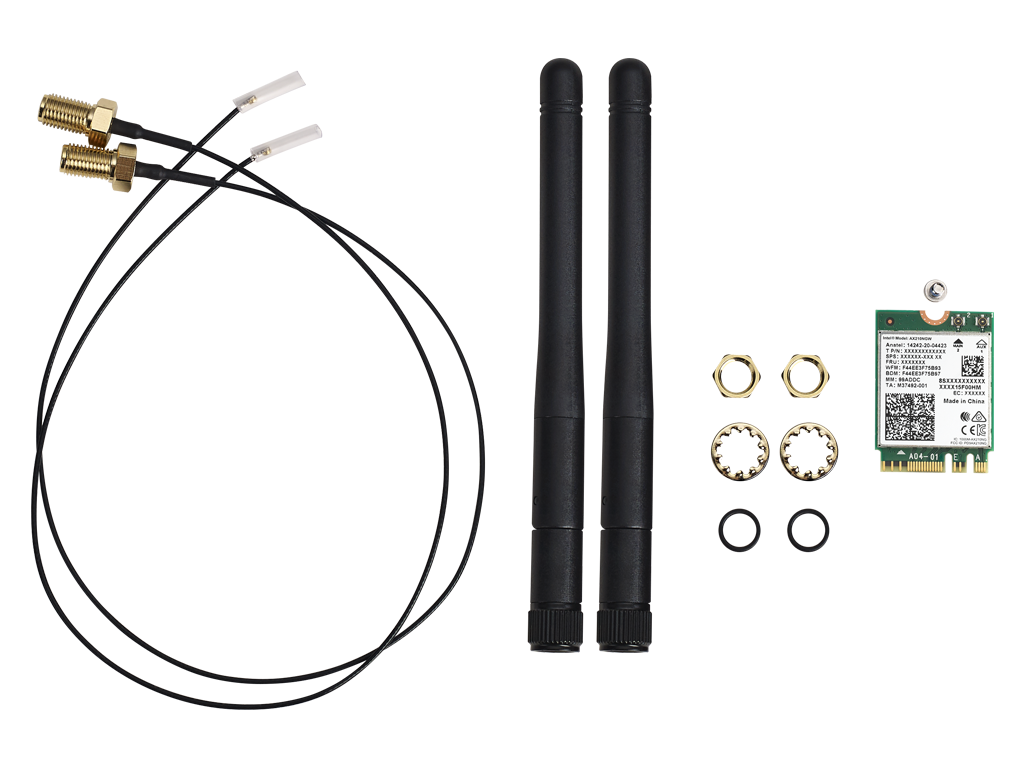 Intel 6E AX210

M.2 2230 form factor




Wide operating temperature support: 0 ~ 70°C/ 32 ~ 158°F, -40~ 85°C/ -40~185°F




O/S compatibility: Windows, Linux, and Chrome