TS-207 Rugged System Meets the Needs in Harsh Environment
07/06/2023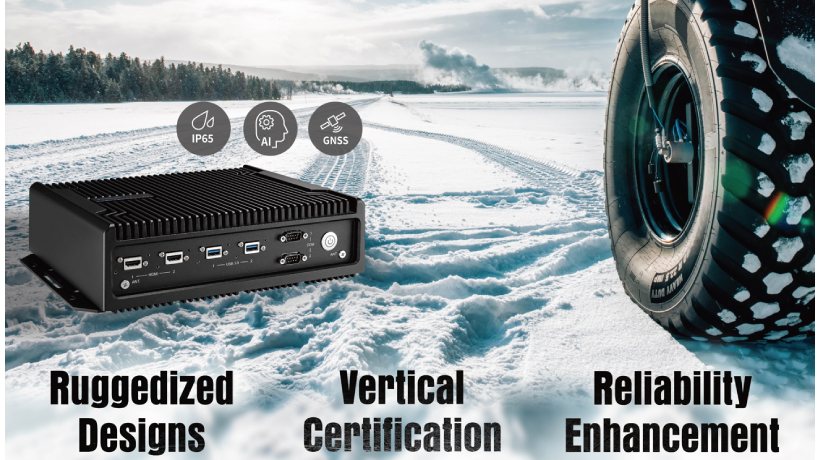 June 7, 2023 — Advantech, a leading embedded computing solutions provider, is proud to announce the release TS-207, a fanless computer designed for rugged and outdoor applications. TS-207 is designed for transportation, railway, mining, and construction applications. It is a ruggedized computer that meets the needs of diverse harsh-environment applications.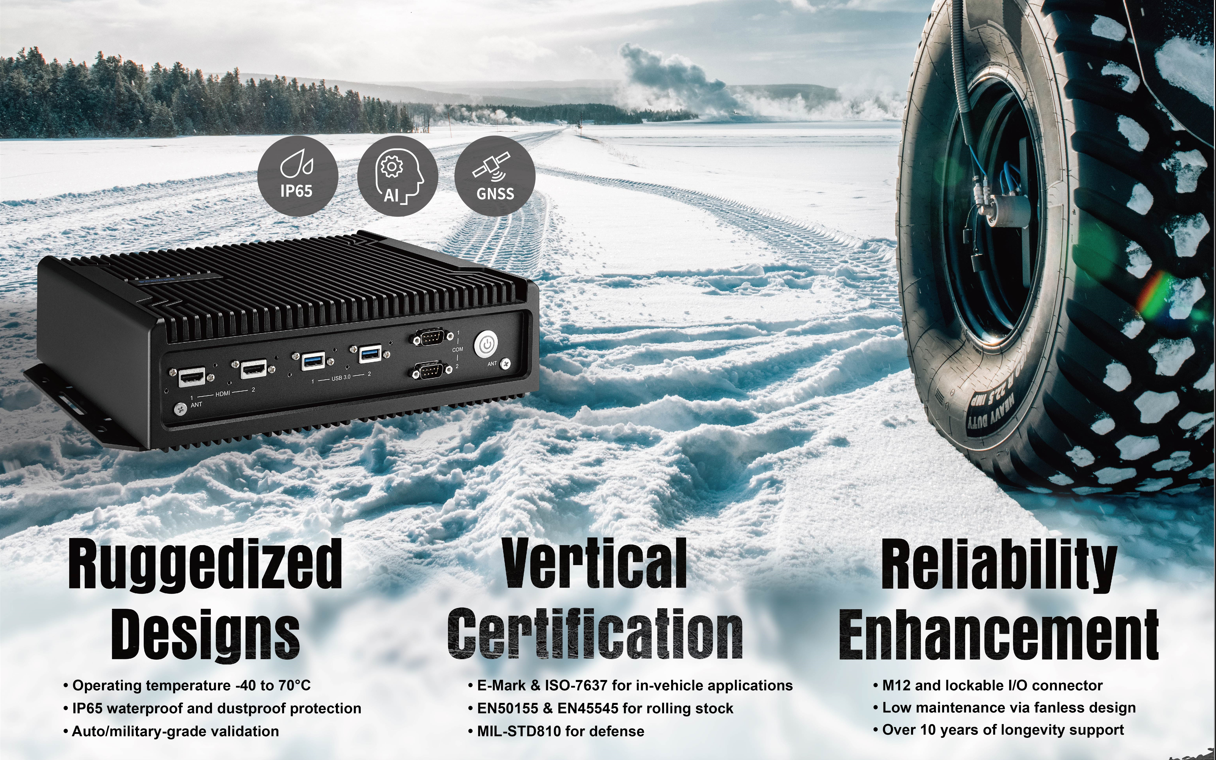 High-Performance With Silent Operation
The Advantech TS-207 features an 11th Gen Intel® processor that delivers the powerful performance and fast processing speeds needed to empower real-time data processing and analysis. Its fanless design reduces maintenance and is equipped with an IP65-rated enclosure for water and dust protection. In addition, this solution can operate in wide temperature ranges (-40-70 °C) to support use in diverse, harsh environment applications.
The TS-207 leverages Intel® Open Vino to empower native AI capabilities that enable advanced data analysis and decision-making on the edge. This buttresses applications that require real-time data processing and analysis — such as monitoring and control systems, and predictive security in transportation.
Higher Reliability and Durability
This solution adheres to MIL-STD810H standards (Method 514.8C-4) for anti-vibration, shock, and will receive E13 & EN50155 safety certifications in Q4, 2023. These credentials imbue the ability to withstand shock and vibration when used in transportation and railway applications. TS-207 also features a compact and fanless design for easy transportation to, and deployment in, myriad locations. The TS-207 is equipped with 4 x Gigabyte Ethernet ports, serials, USB 3.0, and HDMI 2.0 to deliver fast and reliable connectivity. In sum, the TS-207 is an excellent choice for applications that require a durable, high-performance solution.
Key Features


Powerful Performance Capabilities in a Compact Fanless Body


11th Gen. Intel® Core™ U-Series Celeron/i5 processors
Advanced video surveillance using AI accelerators by Intel Openvino
Fanless operating on -40-70 °C temperature
Reliable in Extreme Environments

IP65-rated enclosures for dust and waterproof protection
Adheres to military MIL-STD-810H anti-vibration and shock standards l
E-Mark(13) and EN50155 safety certification for transportation
Add-On Services and Optional Accessories

Conformal coating services
3-years warranty and enhanced longevity for long-life programs
Compliance with ultra-wide temperature DRAM SQR-SD4E -40-125 °C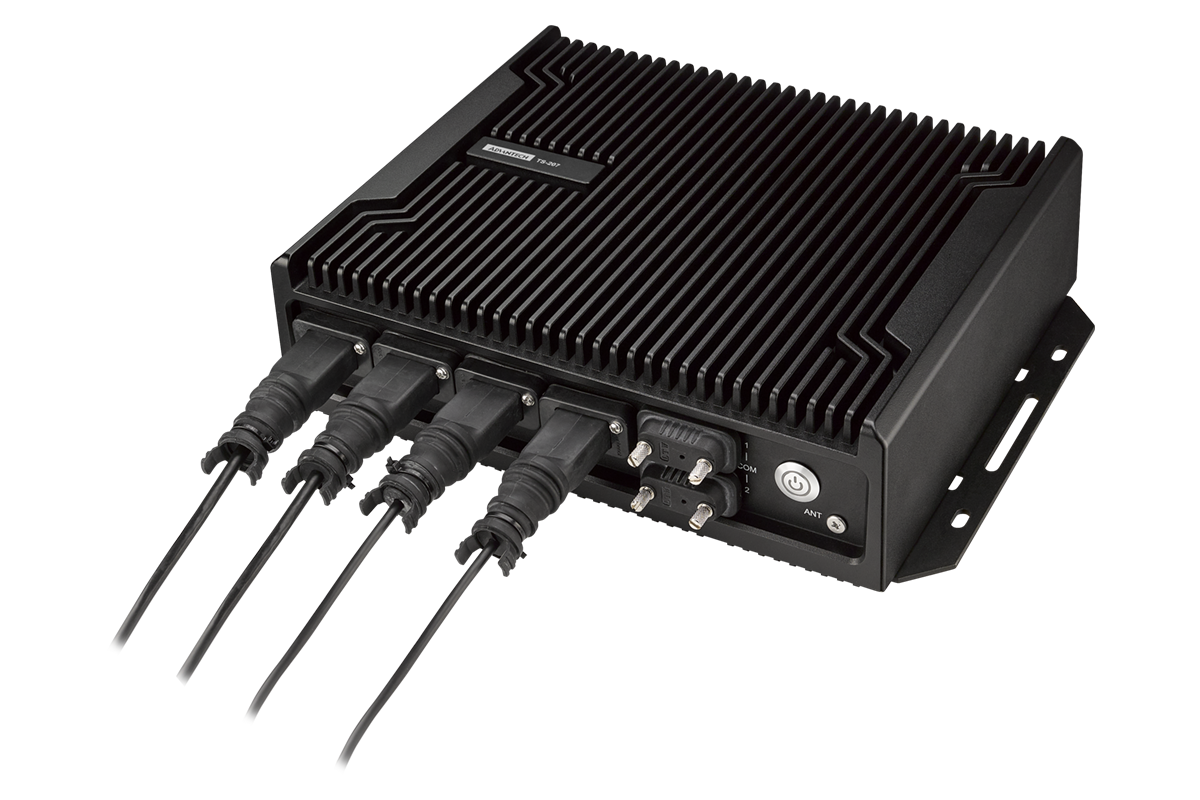 The Advantech TS-207-V2DNA1 is available for order. Please contact an Advantech sales office or visit our website (www.advantech.com) for more information.
Pioneering Breakthroughs of Ruggedized Solutions
Advantech Ruggedized Systems (RS) are specially designed computers that can withstand harsh environments and challenging conditions. They are built to last, providing high performance and reliability for various industries, such as defense, utilities, and transportation. If you're looking for solutions that can work in harsh environments, our ruggedized systems are the perfect solution for you.