Best-in-Class Support Service
The Applications Engineering team is always ready to assist you. This dedicated group provides you and your customers with a comprehensive range of proven preventive, diagnostic, remedial, and repair services to solve all your technical problems.
24/7 AOnline AE
Time is money!
Simply click below four buttons to have our technical support.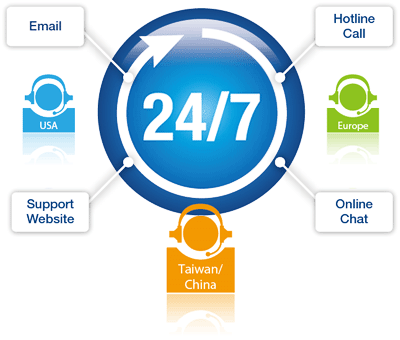 We understand that delays cause problems which may cost a lot in terms of production shutdown, project penalties, a company's reputation, and so on. With the purpose of helping customers improve such situations and giving customers more convenience, Advantech iPlanet Care has a AOnline AE team to provide our clients a 24/7 non-stop global technical support service.