Advantech and PACE Establish a LoRaWAN Solution for General Mining Wellfield Monitoring
5/8/2022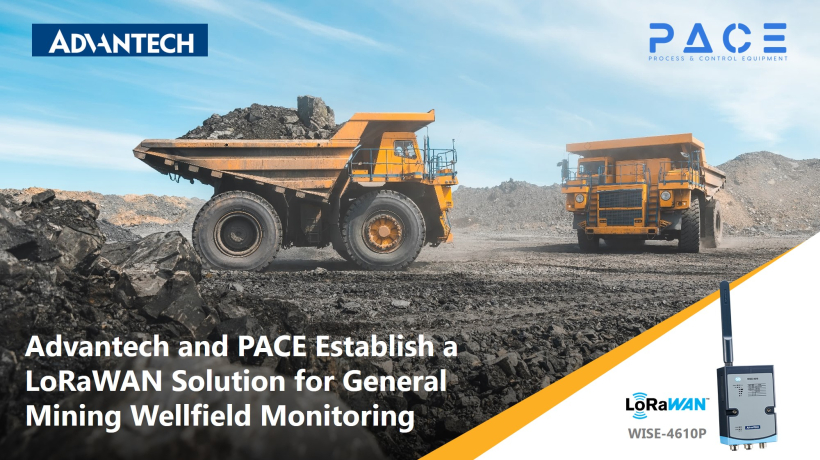 This project involved a customer with a number of general mining wellfields, each equipped with pumps and extractors that had to be monitored via a central supervisory control and data acquisition (SCADA) system to ensure safety and guard against abnormalities. The wellfield sites were all located within a 1km x 1km area around a substation.
The application solution provided to the customer had to be able to transmit data from the sensors back to the customer's SCADA system at regular intervals. Each wellfield had around 70 pumps and extractors that had to be monitored using digital and analog sensors, with the data transmitted back to the customer's SCADA system. If the system detected any anomalies, it would alert the user. Furthermore, the solution also had to provide power to the sensors at the wellfields.
These requirements were made more challenging by two additional factors: Firstly, the customer had a stated preference against digging trenches to each wellfield for data and power lines; instead, a wireless solution had to be used. Secondly, the solution had to be robust enough to function normally in the harsh environments of rural Australia, which can get very hot, sunny, and dusty.
The solution implemented by Advantech and PACE was based on the LoRaWAN protocol. An Advantech WISE-6610 high-performance LoRaWAN gateway would be installed at each wellfield, and the pumps and extractors at the wellfields would be equipped with the WISE-4610P wireless modular I/O, which would report to the WISE-6610. The sensors and solar panels attached to the WISE-4610P would be provided by PACE.
The primary advantages of the LoRaWAN protocol that made it ideal for this solution are:
The protocol allows a large number of modules to connect to one gateway; each WISE-6610 can support up to 100 nodes.
LoRaWAN's low power consumption means that individual devices could be powered simply with a solar rechargeable battery or 10–50V

DC

input.
LoRaWAN is capable of wide coverage and long transmission distances; in open areas, transmission ranges can reach 10 km or more.
Since only a few gateways are needed and it is not necessary to dig trenches to install cables, the system can be implemented more quickly and at a lower cost.

Security is ensured through end-to-end AES-128 encryption.

A total of around ten WISE-6610-A100-A gateways and seven hundred WISE-4610P-NA terminal devices were installed, and they communicated over the AS923-1 and AS923-2 LoRaWAN channels.
Regarding the WISE-4610P terminal devices, they are highly suited to outdoor applications thanks to their enclosure providing IP65 resistance against dust and moisture, rechargeable battery (which can be charged via the grid or solar panels), and GPS support. They are also compatible with a variety of I/O ports, including AI, DI, DO, PO, and RS-485, which means they can be connected to sensors directly, and their internal batteries can even provide power to the sensors.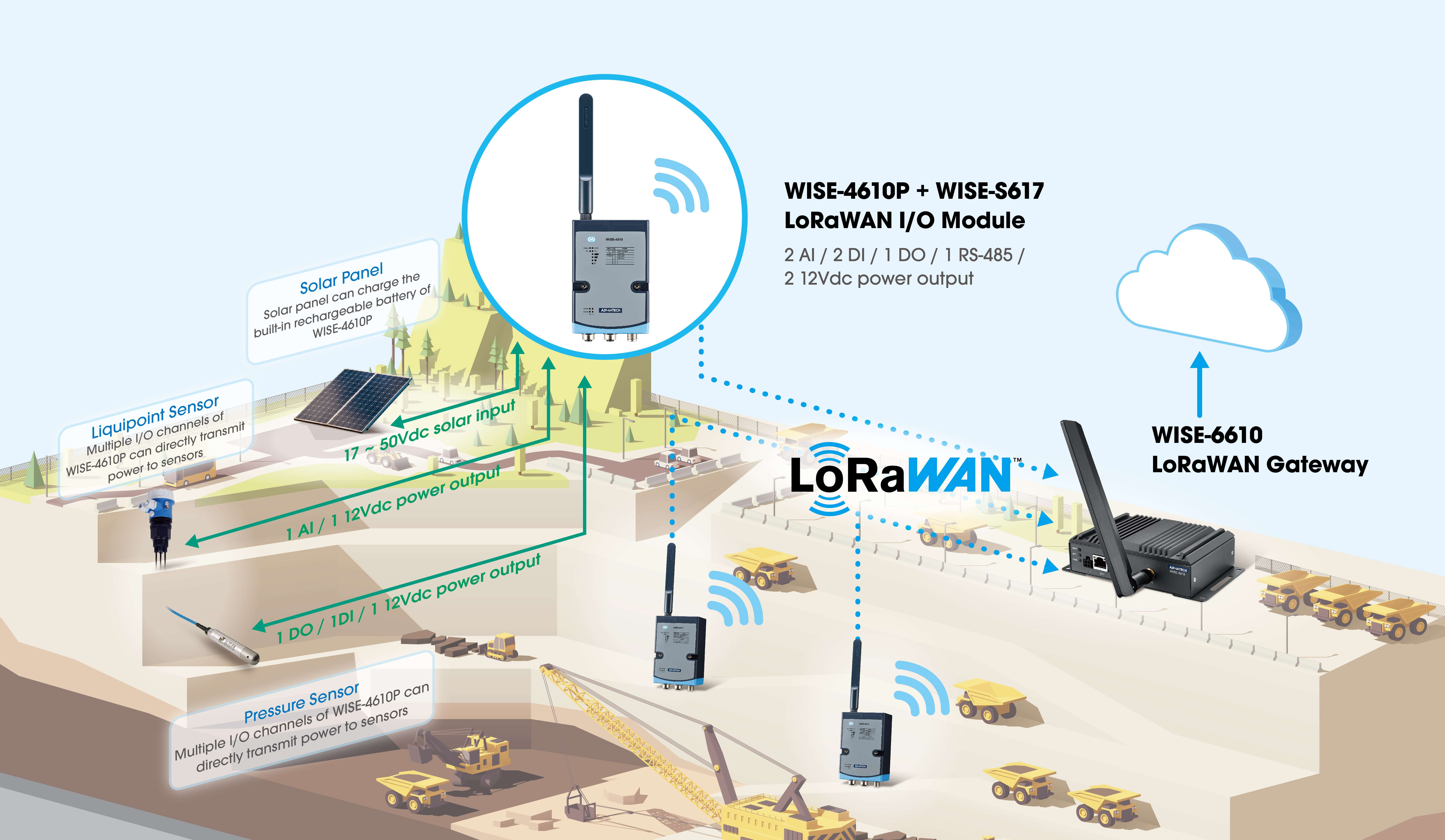 This monitoring system for general mining wellfields was based on the LoRaWAN protocol, which enables a wireless solution that consumes low power, is easy and cost-effective to set up, is resistant to harsh weather and environments, and features high security. The system connects to the customer's SCADA system and watches for safety incidents and abnormalities.
The devices used for this system were primarily the Advantech WISE-6610 gateway and WISE-4610P wireless modular I/O, with each gateway capable of wirelessly connecting to up to 100 modules.
PACE and Advantech were uniquely suited to the implementation of this solution. PACE has extensive experience in the process and factory automation industries, and was well positioned to provide solutions for interfacing with devices in the field as well as the customer's system. Furthermore, PACE had a close pre-existing relationship with the customer and was familiar with the requirements of the case, and was therefore able to supply appropriate sensors and solar panels for the system. Advantech's LoRaWAN products were a perfect fit for the project's requirements, and it was able to provide specific knowledge and support to PACE and the customer.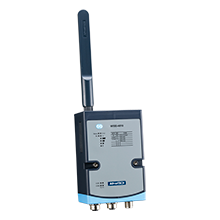 WISE-4610P
Advanced LoRaWAN IoT Wireless Modular I/O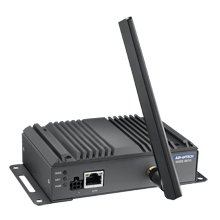 WISE-6610
Hardened LoRaWAN 8-Channel Gateway AS 923 MHz - Support 100 nodes