Advantech's EtherCAT Solution for the Integrated IC Packaging Machine
5/6/2019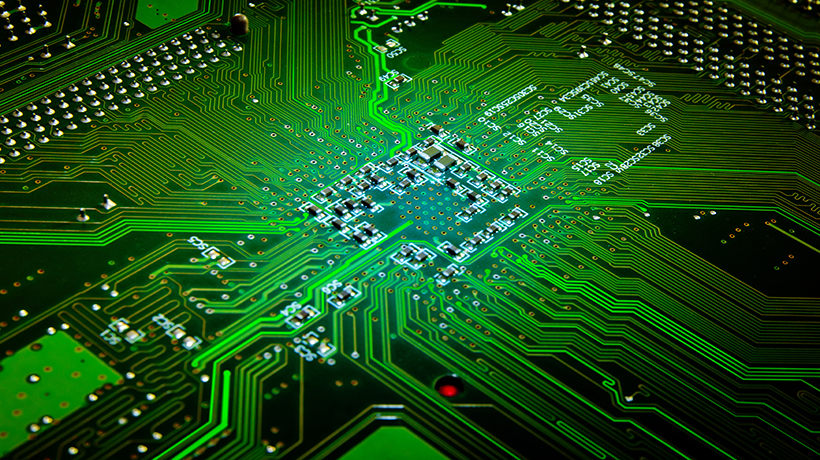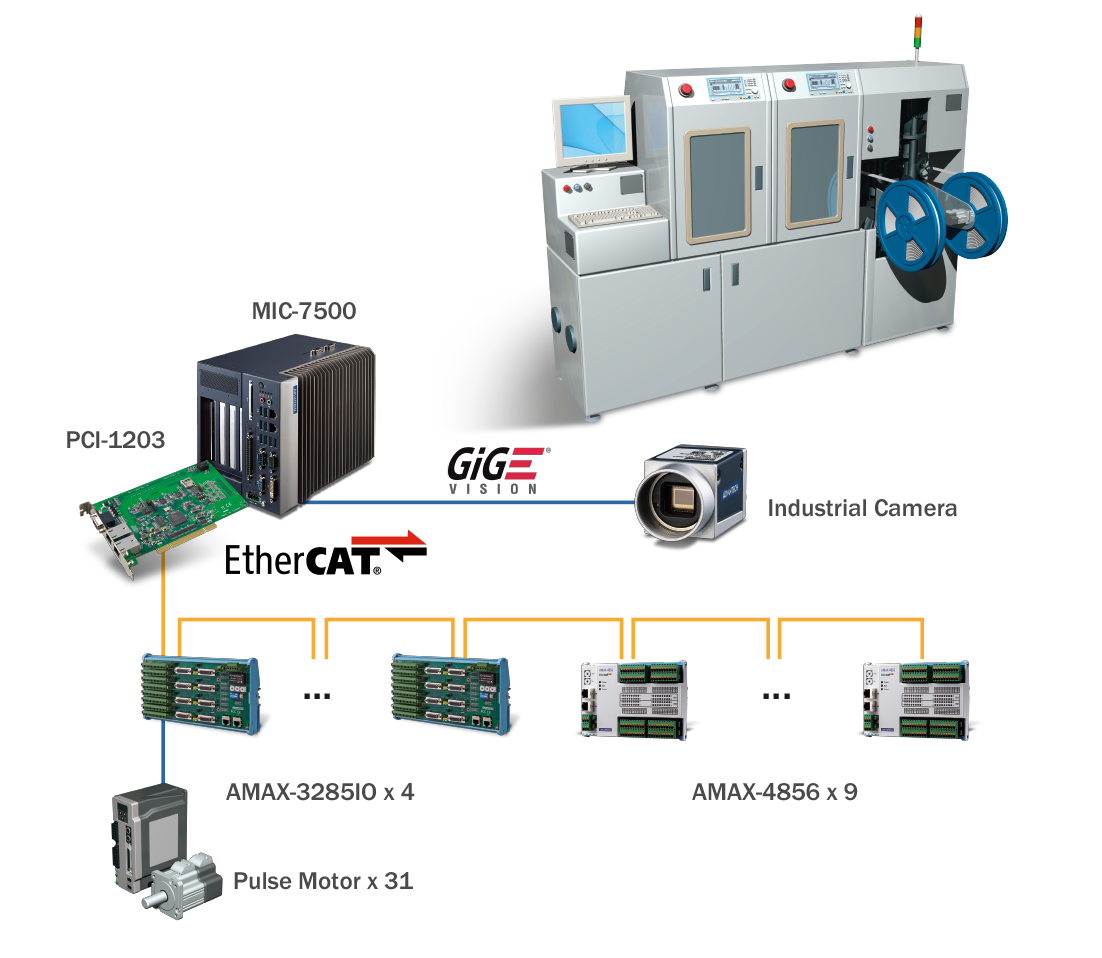 The semiconductor industry has some of the most demanding applications, a combination of extreme accuracy and precision combined with high throughput. The semiconductor processing can be divided into two parts - "frontend" and "backend". The term Backend refers to dicing the wafer into individual chips and all the processes thereafter; such as test, assembly and packaging. To deal with faster and more powerful chip technology, semiconductor process linewidth technology has continued to evolve down to the nano-level, and the backend of semiconductor processes also needs to provide a shorter production cycle, in order to increase production throughput per unit of time.
With the diversification of semiconductor end products, including flash memories, logic chips, analog chips etc., the backend of a semiconductor process has to integrate multiple processes into a single machine, reducing the variety of machines required on the production line and thereby greatly shortening the production cycle. The integrated machine itself also has to be able to provide for faster production, complemented with optical inspection to decrease the rate and cost of manual errors, which is also a very important factor. Due to limited space, the size of the machine itself is not allowed to increase due to integrated functions, so the setup of the control is a key factor to be considered. Not only does it affect the time and cost of on-site setup, but also influences the maintenance effort required. Multi-axis synchronized motion control complemented with optical inspection can be used for a vendor's integrated applications, from laser inscription, to inspection, to packaging.
When equipment builders are designing advanced precision machining machines, choosing the right components determines how successful it can be. The PCI-1203 is a 2-port EtherCAT PCI Universal card. It is a ready-to-use EtherCAT development platform for all PC-based industrial automation. The EtherCAT protocol stack is executed autonomously on the PCI card. It allows the host to handle up to two EtherCAT networks with extremely short cycle time for Motion and pure I/O applictions. For EtherCAT motion port, communication cycle time is no more than 500μs for connecting 32 axes of servo motors and for fast I/O ports the cycle time is no more than 200μs in a high speed I/O system. Real-time and high-precision capability are features of PCI-1203. In addition, all Advantech motion controllers use the "Common Motion API" architecture which is a unified user programming interface and graphical utility.
The AMAX-3285IO is an 8-axis EtherCAT motion SubordinateDevice module and provides the ability to connect step motor drives and servo motor drives with CW/CCW and Pulse/Direction interfaces to EtherCAT networks controlled by Advantech EtherCAT MainDevice PCI-1203. AMAX-3285IO has open frame designs for horizontal placement and an interface connector mounted on the board. With a to-servo-drive transfer cable, it can be conveniently connected to Mitsubishi J3/J4, Yaskwa Sigma V/7, and Panasonic A4/A5 servos.
The AMAX-4856 is an 32DI/32DO industrial EtherCAT SubordinateDevice module equipped with the EtherCAT protocol. Its compact size and DIN-rail mount kit can install easily in a cabinet. Euro type pluggable terminal blocks and LED indicator help users to maintain and set up their system. All digital input channels are protected by 2,500 V DC isolation. All our EtherCAT devices have been designed and tested to meet Advantech's stringent requirements on noise immunity. Fast, accurate, highly -efficient data transmission and easy remote configuration make AMAX-4856 the perfect match in industrial automation architecture.
In this case, the PCI-1203 supports synchronized control for 31 axes (including 2 gantry axis controls) along with huge I/O control, sufficiently demonstrating the high-speed/high accuracy control capabilities of the PCI-1203. The AMAX-3285IO connects EtherCAT MainDevice and pulse-type servo/stepping motors and provides high-speed compare trigger and position latch functions. Advantech M.V.P. (Motion, Vision, Platform) provides a powerful SoftMotion API, complete vision product portfolio, and a highly efficient computing platform to satisfy rapid development requirements.