Building a Connected IoT Infrastructure to Achieve BESS Efficiency
5/22/2023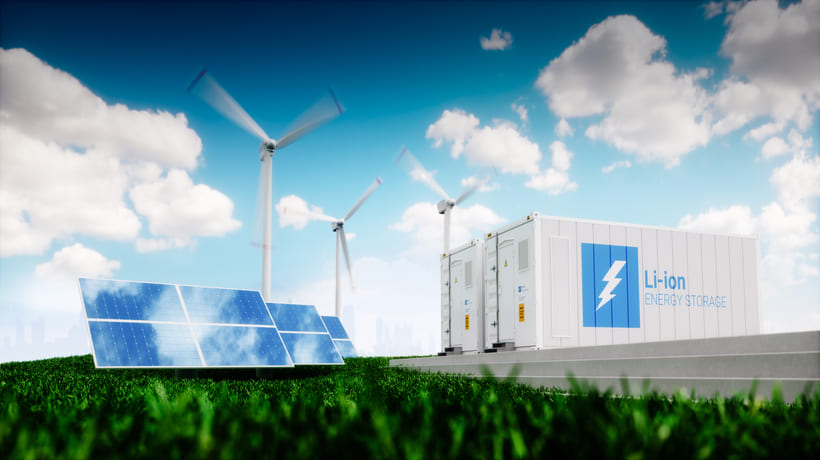 In the rapidly growing market of renewable energy and micro-grids, battery energy storage systems (BESS) have emerged as a crucial solution for achieving energy transformation and sustainable development. BESS uses batteries to store excess energy generated by renewable sources such as solar and wind power to achieve peak shaving, load shifting, and smart energy management. To effectively integrate IoT technologies into BESS, our customer in the United States who is a leading energy storage system turn-key provider leveraged Advantech solutions to optimize the efficiency of BESS and achieve a balanced energy utilization.
BESS consists of several critical components that enable efficient energy management and storage. The key components include the BESS itself, a battery management system (BMS), a power conversion system (PCS), energy management system (EMS), and environment control system (ECS). The case required sustainable IoT solutions to prevent battery unit damage and optimize BESS performance, as well as delivering stable operating conditions for BESS by monitoring and controlling the ECS.

Project Implementation (Products)
Heating, ventilation, and air conditioning (HVAC) systems play a crucial role in the ECS as it determines temperature control, humidity regulation, ventilation and alarms for BESS. To effectively control a HVAC system in BESS, certain system requirements must be met. These include the utilization of I/O signals, such as analog inputs for temperature data acquisition of the batteries, and digital outputs for alarm detection and HVAC control.
The ADAM-6717 I/O gateway serves as the HVAC controller for each battery rack, effectively managing the HVAC system's operation. This gateway incorporates I/O modules and basic computing functions to handle I/O control processes and alarm/event handling.
To facilitate seamless communication between devices, the integration of an EKI-2525 unmanaged Ethernet switch is crucial. This Ethernet switch acts as a central hub, connecting Ethernet devices within the BESS infrastructure, enabling effective coordination, data exchange, and control between the various components of the BESS system.
Within each battery energy storage container (containing several battery racks), the ECU-150 high performance edge gateway plays a crucial role in managing devices, including the ADAM-6717, and transmitting information to the UNO-2271 edge computers. Equipped with high-performance NXP i.MX 8M processors and serial ports, the ECU-150 edge gateways facilitate data collection and device management within the battery energy storage container, ensuring seamless communication and control.
UNO-2271G V2 edge computers are well known for their fanless design and industrial-grade reliability. They provide robust management capabilities for the energy management system (EMS) of BESS. These computers run EMS that monitor the equipment status of each battery energy storage system, enabling real-time monitoring, fault detection, and system optimization.
Building a connected IoT infrastructure is pivotal in achieving maximum BESS efficiency. By incorporating I/O gateways, edge protocol gateways, edge computers, and a robust network infrastructure, BESS can be optimized to its fullest potential. This integration of IoT technologies ensures seamless communication and real-time monitoring and control of the BESS. As the energy industry strive towards a greener future, Advantech IoT solutions for BESS provide a perfect strategic solution for front-of-the-meter and behind-the-meter customers.
Learn More about Advantech IoT-ready Solutions for BESS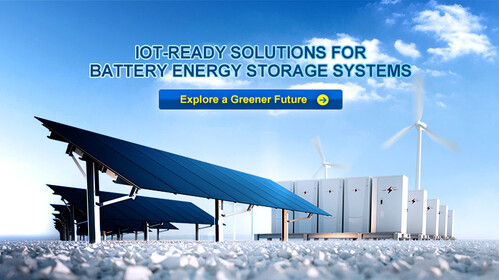 With the rapidly growing adoption of BESS for grid digitalization and decentralization, the integration of IoT plays a crucial role.
In this campaign, we talk about 5 major challenges of IoT integration for BESS, and how Advantech solutions can help build different types of BESS applications from grid-scale to commercial buildings and homes. Let's find out now to embrace the future of energy management !

We are glad to support you in answering questions you may have.
For any product inquiry, please feel free to contact iiot.tech@advantech.com OR click below button to fill out the form so our experts could reach out to you.