The Right Foundation for Flexible, Scalable, Remote Monitoring in the Oil and Gas Industry
12/21/2020
Easily deploy, monitor, and manage edge computing solutions for remote asset monitoring and control
Real-time visibility of accurate data is imperative for production, safety, and efficiency in the oil and gas industry, especially for assets out in the field. Oil and gas sites require numerous pieces of equipment in order to operate effectively and, for the most part, that equipment is required to function in remote, unmanned locations. This poses many challenges to traditional SCADA systems that are in place to monitor and control equipment processes.
Implementing an edge computing solution for remote monitoring can provide energy companies with cost-effective, 24/7 visibility of oilfield assets and processes. This opens the door for various benefits, including the following:
Improved safety programs;
Increased efficiency;
Reduced capital expenditures;
Faster response times with fewer truck rolls; and
Enhanced environment compliance
Enabling remote asset connectivity minimizes the need to continuously have field operators on-site, decreases the need to place personnel resources in potentially hazardous scenarios, and also increases coordination of operation and maintenance practices between back- and front-office teams.
Pump Jack Monitoring and Control Solution
For example, an energy company recently needed a solution for remotely monitoring and controlling pump jack operation in its oil fields. A pump jack is used to mechanically extract crude oil out of non-self-flowing wells, and its function is key when it comes to oil production. Manning the pump jacks continuously for monitoring and maintenance is not feasible and truck rolls are expensive. The customer needed a solution that could provide remote visibility to prevent unnecessary site visits.
The customer also wanted the foundation for their remote monitoring solution to have flexibility for future expansion. Pump jack monitoring was the first step, but new applications, such as flare and hydrocarbon leak detection, would be added over time.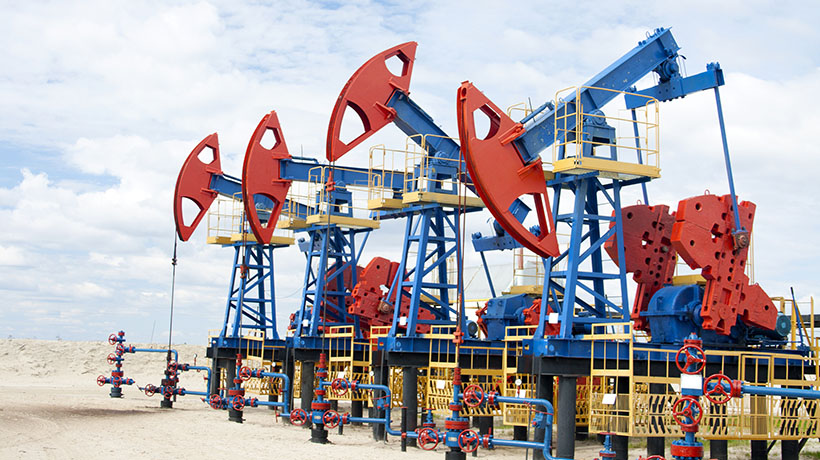 Finding the Right Solution
The company turned to Advantech and ZEDEDA for a single-foundation solution, optimized for deploying and managing remote monitoring solutions with flexibility for future expansion. As domain-focused partners in Industrial Internet of Things (IoT) systems, together Advantech and ZEDEDA offer a flexible and scalable IoT edge computing foundation for any use case.
ZEDEDA offers a scalable and cloud-based IoT edge orchestration solution. It enables zero-touch deployment and management of Advantech industrial hardware utilized for data acquisition, intelligent connectivity, edge processing, and control and secure backhaul. The combination enables customers to quickly modernize environments with remote orchestration of edge computing use cases.
With ZEDEDA and Advantech, the customer implemented a pump jack monitoring solution that was manageable, protected, and scalable. The solution enabled the customer to collect and act upon data in real time. Local edge processing helped them conserve valuable network bandwidth and ensure autonomous operation to maintain uptime, regardless of network status.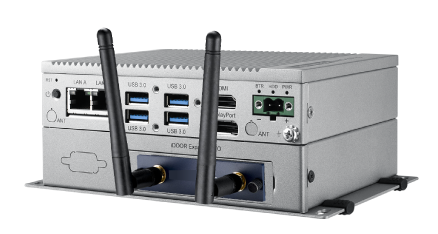 In this specific use case, the customer used Advantech's UNO-2372 edge computer leveraging ZEDEDA's edge orchestration solution for deploying the pump jack control algorithm. Advantech's UNO-2000 series of Embedded Automation Computers are highly ruggedized, fan-less, and have a modular design. The modularity of UNO-2372G offers numerous performance and cost-saving advantages, such as: elimination of unnecessary features and expenses; accelerated production and delivery; rapid deployment and integration; reduced system downtime and maintenance costs; and support for future upgrades and expansion.
Additionally, the Advantech AMAX series of EtherCAT I/O was utilized to interface to the sensors and the actuators on the equipment. The AMAX-5000 infrastructure modules construct the power systems of EtherCAT networks, and extend the EtherCAT network to support 3rd-party devices.
System set-up was easily completed with zero-touch provisioning. With the ZEDEDA and Advantech solution, installation of edge compute nodes in the field requires no IT expertise or pre-installation configuration. The customer simply connects power and network to the Advantech hardware preloaded with ZEDEDA's bare metal edge operating system, which then connects to the ZEDEDA cloud and receives the relevant configuration details. A mobile app is available to further simplify the set-up process. Once on boarded, the customer was able to deploy desired apps from the ZEDEDA app store.
Available apps can be customized by the customer and configuration templates can be created to simplify multiple rollouts. In this use case, the customer wrote their own control application utilizing CODESYS, but the solution supports any combination of internal innovation and 3rd-party software.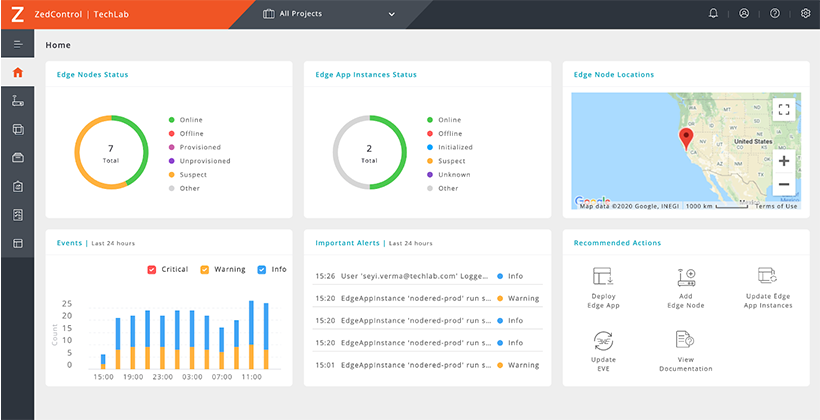 With this joint solution, users are able to simplify the secure deployment and management of Advantech hardware with any application, on premise or cloud system. Also attractive to the customer, ZEDEDA leverages the open source EVE operating system (OS) from the Linux Foundation, which prevents lock-in and offers unique security benefits.
The EVE OS creates a crypto-based ID based on the hardware-root-of-trust (TPM) in the Advantech hardware, and this eliminates local usernames and passwords. This prevents direct access to the device in the field. As an added measure against physical tampering, I/O ports (e.g. USB) can be disabled remotely. All functions from measured boot and encryption of data at rest and in motion are built off of this trust anchor. ZEDEDA's solution also offers distributed firewall capability to ensure proper data flow.
Flexibility for Future-Proofing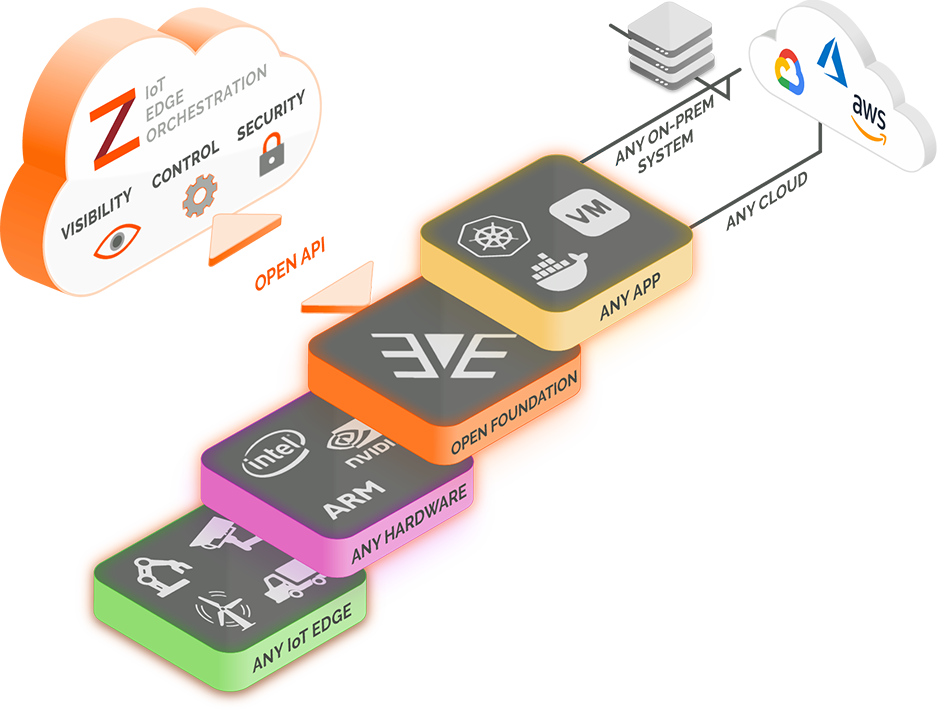 In addition to successfully implementing remote monitoring for their pump jack operations, it was also important to the customer that the system have flexibility for future expansion. The joint ZEDEDA and Advantech edge computing foundation was ideal due to the expandability and flexibility to work with any combination of new and legacy applications. The same infrastructure can be used for additional oil and gas industry applications in various operations, such as flare detection, hydrocarbon leak detection, tank gas monitoring, tank battery storage monitoring, LACT meter monitoring, gas meter monitoring, and more.
The flexibility offered by this joint foundation includes ZEDEDA's support for remotely deploying and managing both legacy software investments, such as data ingestion, SCADA, HMI, or historian applications running on Windows in a virtual machine--alongside new containerized applications on modern edge compute hardware. The result is a consistent, streamlined deployment and orchestration experience in a heterogeneous operating environment with any combination of hardware, applications, and clouds.
Robust Foundation for Remote Monitoring and IoT Edge Computing
Automated IoT Edge Orchestration for visibility, control, and security at the IoT edge
ZEDEDA provides complete lifecycle management of hardware, EVE OS, and any combination of containerized and legacy applications on the same device.

The cloud-based solution enables customers to seamlessly deploy and manage any edge compute node to instantly unlock the value of IoT data, make real-time decisions, maximize operational efficiency and drive new business outcomes.
Industrially-proven hardware for edge compute, connectivity, data acquisition, and control
UNO-2372

- Intel® Atom® E3845/ Celeron® J1900 Small-Size Modular Box Platform with 2 x GbE, 4 USB, 4 COM, 2 x mPCIe, HDMI, DP

AMAX-5000

- The AMAX-5000 series is an EtherCAT Slice I/O and Controller designed with the smallest pro­grammable automation controller (PAC) in the Core i class
Remote, real-time monitoring application architecture for pump jack monitoring and control in the field.