Advantech Substations Protocol Conversion Solution
6/13/2021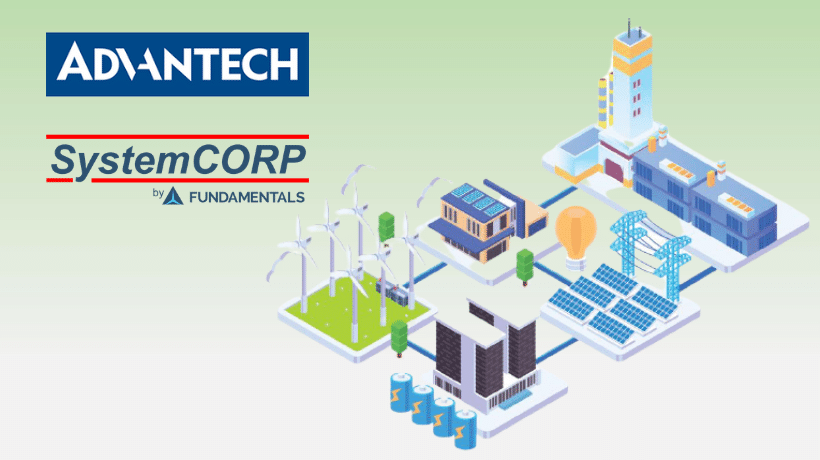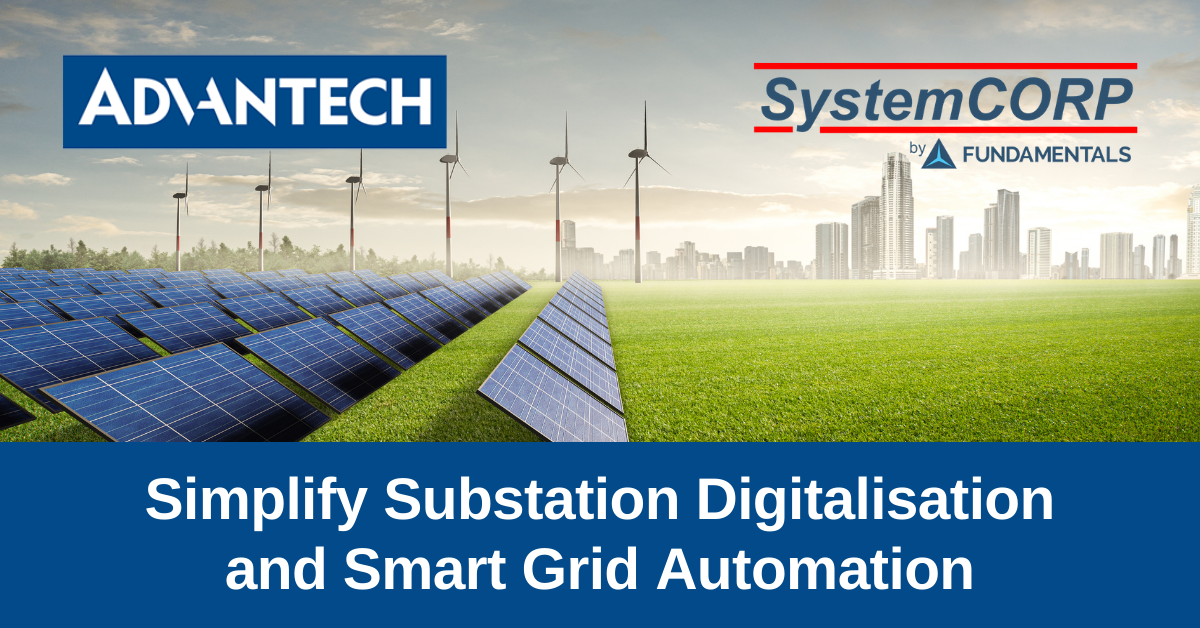 With the implementation of smart grids, both utilities and consumers expect the energy market to work more efficiently and more cost-effectively. Unlike traditional grid management, smart grids provide operators with the opportunity to monitor remotely substations and grid assets in real-time data. They add distributed automation features, and enable predictive maintenance.
The creation of this new grid computing and communications architecture is achieved through IP, wireless and cloud technology. Wireless communications are particularly important as they allow the easy installation of monitoring and control systems even in remote locations. IoT (Internet of Things) sensors enable the condition monitoring of substation assets, their connection to the cloud and the instant exchange of data with other grid nodes. This supply of real-time data will have a positive impact on utility management and monitoring systems.
The transition from traditional grids to smart grids may appear a challenge, but SystemCORP has developed an application management system that integrates any SCADA or traditional communication protocols locally in a smart grid node. It includes the most commonly used communication protocols, IEC 61850, IEC 60870-5, DNP3and Modbus. Due to this innovative work, the utility industry worldwide can benefit from more competitive electricity distribution, lower management costs and the predictive maintenance of their energy assets.
The SystemCORP solution is a flexible and complete data communication and process automation tool. See here below all the details of the solution.

Power substation (Vertical Market) Edge computing (x86,ARM, router).
Electricity substations in distribution and transmission networks, water, mining and industry.
Digital substation automation, protocol conversion, wide-area communication and IoT.
Where are the pain points and the pleasure principles?
Regulatory obligations to support renewable and distributed power generation, electric vehicle and energy efficiency targets.
Increased automation of remote, unmanned equipment and substations needed to meet regulatory obligations safely.
3G switch off obsoletes many existing telecontrol systems.
IEC-61850 provides a standard format for substation automation but many substation devices do not yet support it.

What are the user end goals?
Adopt a small device that can be installed, powered and configured easily to read substation data (typical energy protocols) to monitor and automate MV and MV/LV equipment or facilitate IoT systems. Total cost of hardware, software and installation is low enough to enable large-scale implementation.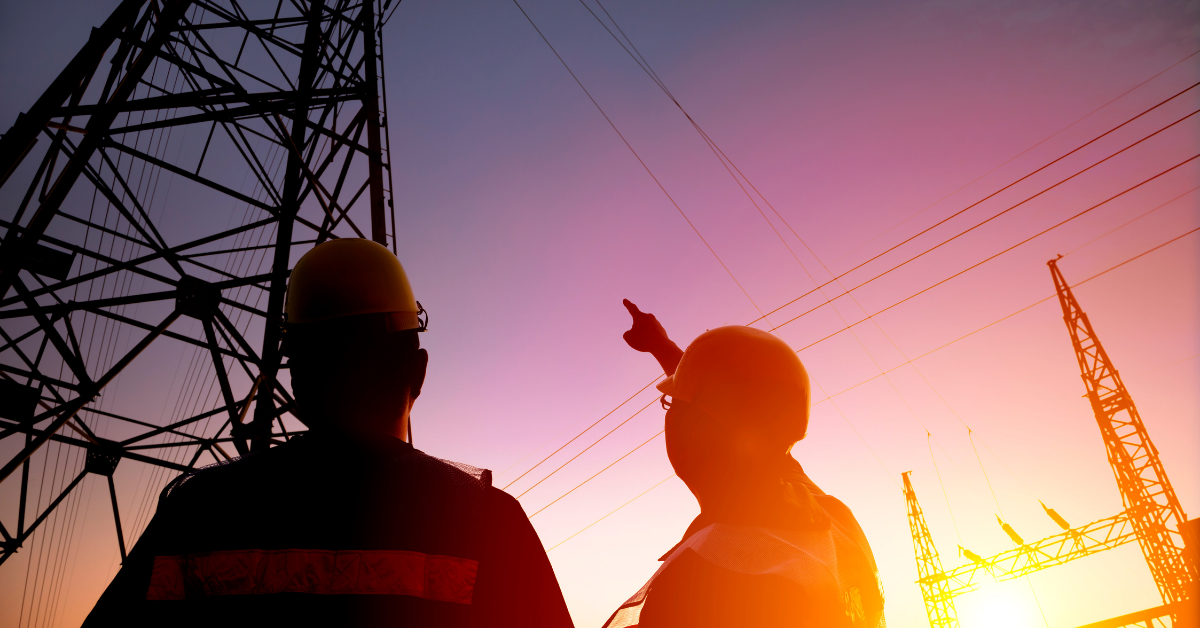 How does this solution meet the challenge?
Wide range of small, low-power consumption edge computers with flexible peripherals sold, supported and repaired worldwide.
Effective architecture with standard protocols based on IEC-61850, 60870, DNP3 and MQTT/JSON for both automation and communication. Real time monitoring of power distribution (ideally 11kV) substation equipment, asset management of substation facilities and environmental monitoring.
Prepared libraries for distribution automation applications – DER/RE/eV/storage management, demand response, LV/MV control, fault detection.
The system integrator can use the substation configuration description file (SCD) to provide immediate access to all information of the substation architecture and its electrical components (IEDs). With a simple (low code) tool (eNode Designer) the SI can design easily the information flow. SI can select the appropriate platform including LTE capability from the validated hardware.
X86 platform for powerful computing and multiple tasks in parallel).
RISC platform for a solution with enhanced EMC protection (same level as IEDs and relays).
Router platform for an easy integration of advanced routing capabilities and wireless connection to multiple points.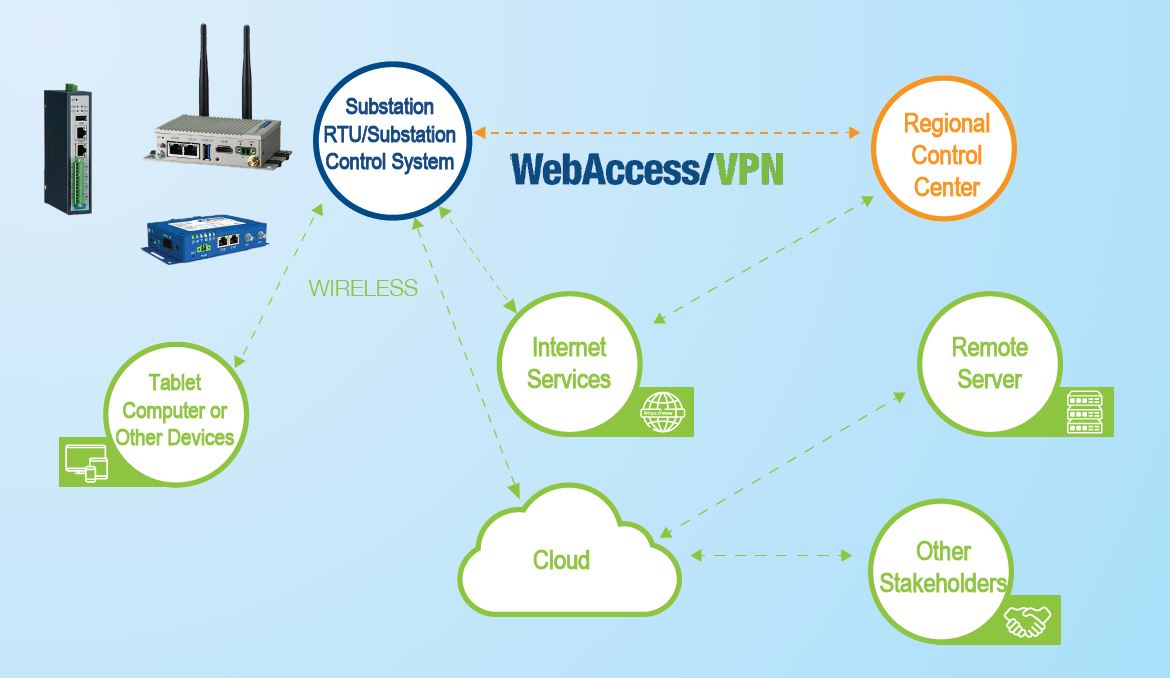 What are the parts of the solution?
Validated hardware platforms with runtime. eSRP - Solution Ready Package, ready tested and solutions.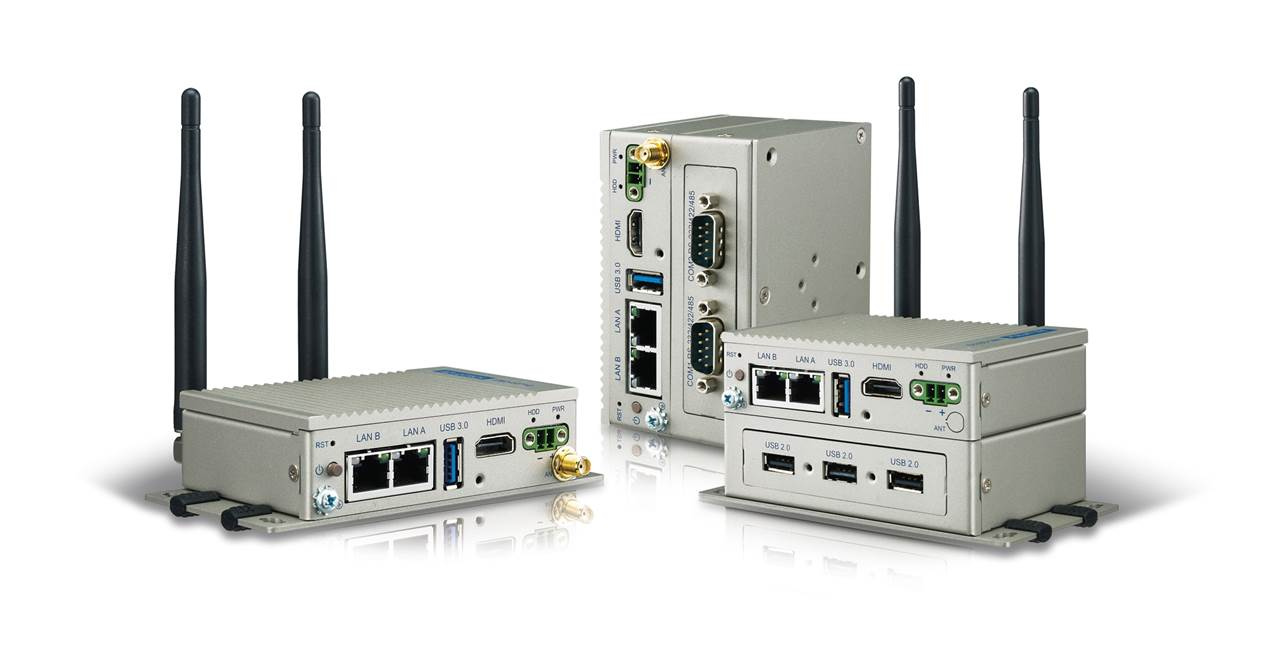 UNO-2271G (x86 platform)
Intel® Atom™ Pocket-Size Smart Factory Edge Gateway with 2 x GbE, 1 x mPCIe, HDMI, eMMC

Advantech's new generation UNO-2000 series of embedded automation computers are highly ruggedized, fanless, and modular designs. New UNO-2000 series includes pocket, small,and regular-sized form-factors for different kinds of smart factory applications such as Equipment Connectivity (EC), Process Visualization (PV), Environment Management (EM), and Dispatch Management (DM).The modular design of UNO- 2271G features optimized I/O and offers three different configurations. It also supports Advantech's iDoor technology via a second expansion stack. UNO-2000 series provide flexible and time-to-market support for a variety of applications.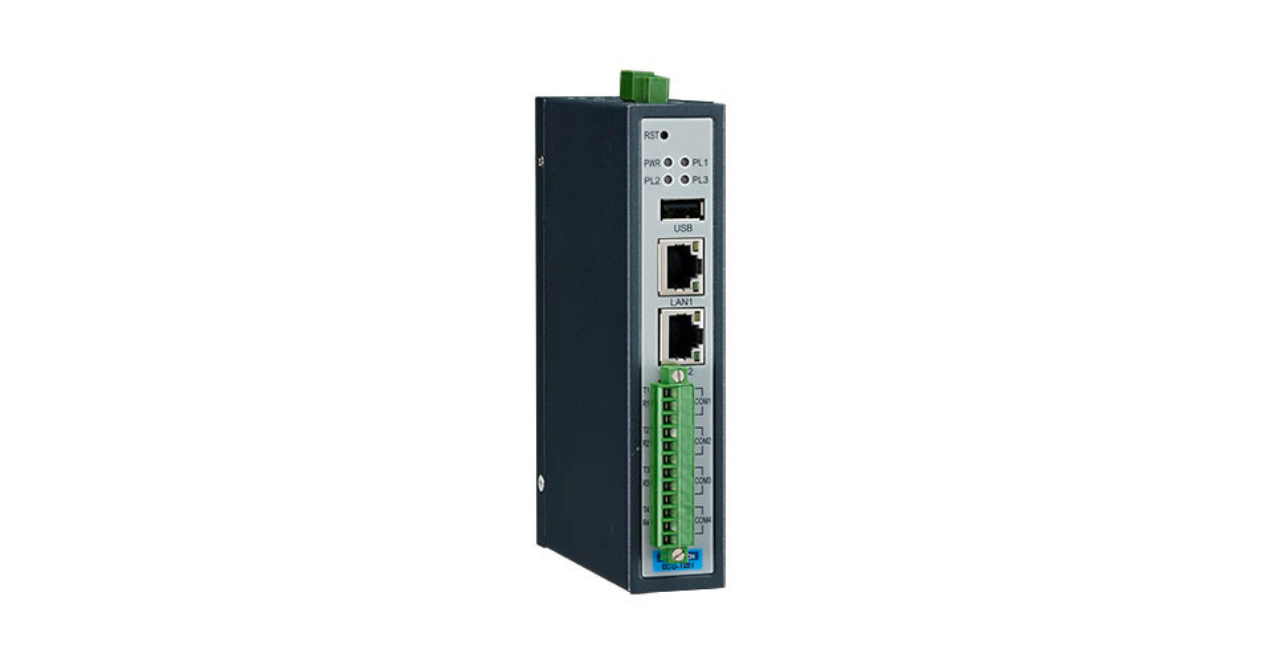 ECU-1251T (RISC platform)
2LAN 4COM Modbus/BACnet/101/104/DNP3/PLC/Azure/AWS IoT Gateway

For solar power, electricity and factory related applications which require a total wireless and Ethernet communication solutions, Advantech has released the ECU-1251 RISC-based industrial communication gateway. ECU-1251 has an open platform design with Cortex A8 processor, up to four RS-232/485 isolated serial ports, two 10/100 Ethernet ports and operating temperature range of -40~70°C.WithLinux operating system and open TagLink SDK, which enable to system integrators to develop applications which precisely fit their need.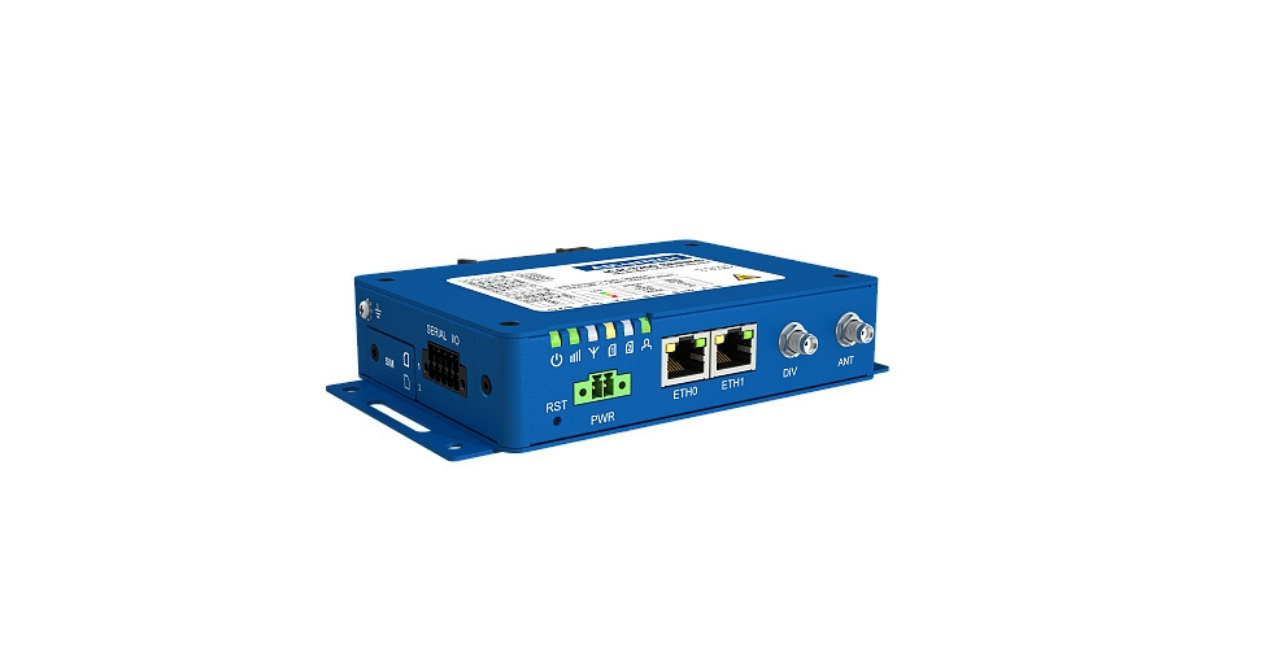 ICR-3231 (router platform)
ICR-3200, EMEA, 2x ETH, 1x RS232, 1x RS485, Metal, No ACC

Industrial IoT LTE Router & Gateway, EMEA, 2x ETH, RS232/RS485, Metal, No ACC

Perpetual license per node for the run-time license with additional costs for selected protocols.
Made in collaboration with

SystemCORP is a leader in providing substation automation, Smart Grid technology and turn-key solutions to the electrical utility industry. Their IEC 61850 and IEC 60870-5 based products are helping electrical utilities meet their regulatory obligations and remain competitive as the electricity market becomes deregulated worldwide.
Website: www.systemcorp.com.au
Collateral material available for download