Advantech Launches Compact EPC-T4286 Embedded PC for Self-Service Terminals
7/22/2020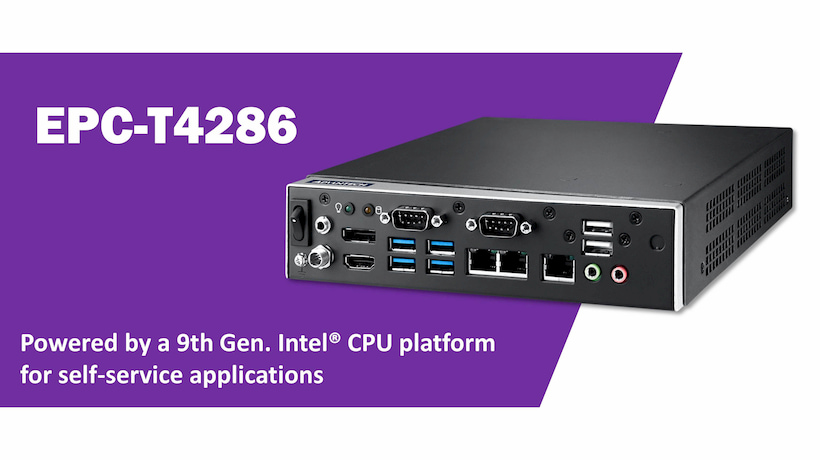 Taipei, Taiwan, July 2020 – Advantech, a leading provider of industrial system solutions, is proud to release EPC-T4286, an embedded computer designed for self-service applications. As the newest member of Advantech's EPC-T series, this embedded computer features a highly-functional small form-factor design. Powered by a 9th Gen. Intel® CPU platform, EPC-T4286 combines high computing performance with diverse I/O ports, yielding a stylish solution for applications in self-service kiosk terminals.
Slim 1U Height Mechanical Housing for Kiosks and Terminals
System integrators are facing growing demands for improved smart kiosks with diverse functionality and stylish slim form-factor designs. To meet these requirements kiosk components, including the integral embedded PC, need a small footprint. Encased in a modern compact chassis, Advantech's EPC-T4286 is positioned as a competitive product in the self-service kiosk market. Indeed, with dimensions of only 188 x 188 x 44 mm (7.4 x 7.4 x 1.73 in), this PC is 33% smaller than previous EPC-T series products, providing more cargo capacity in a single shipment without sacrificing functionality. Likewise, its 1U height small footprint housing facilitates easy integration within slim kiosk terminals.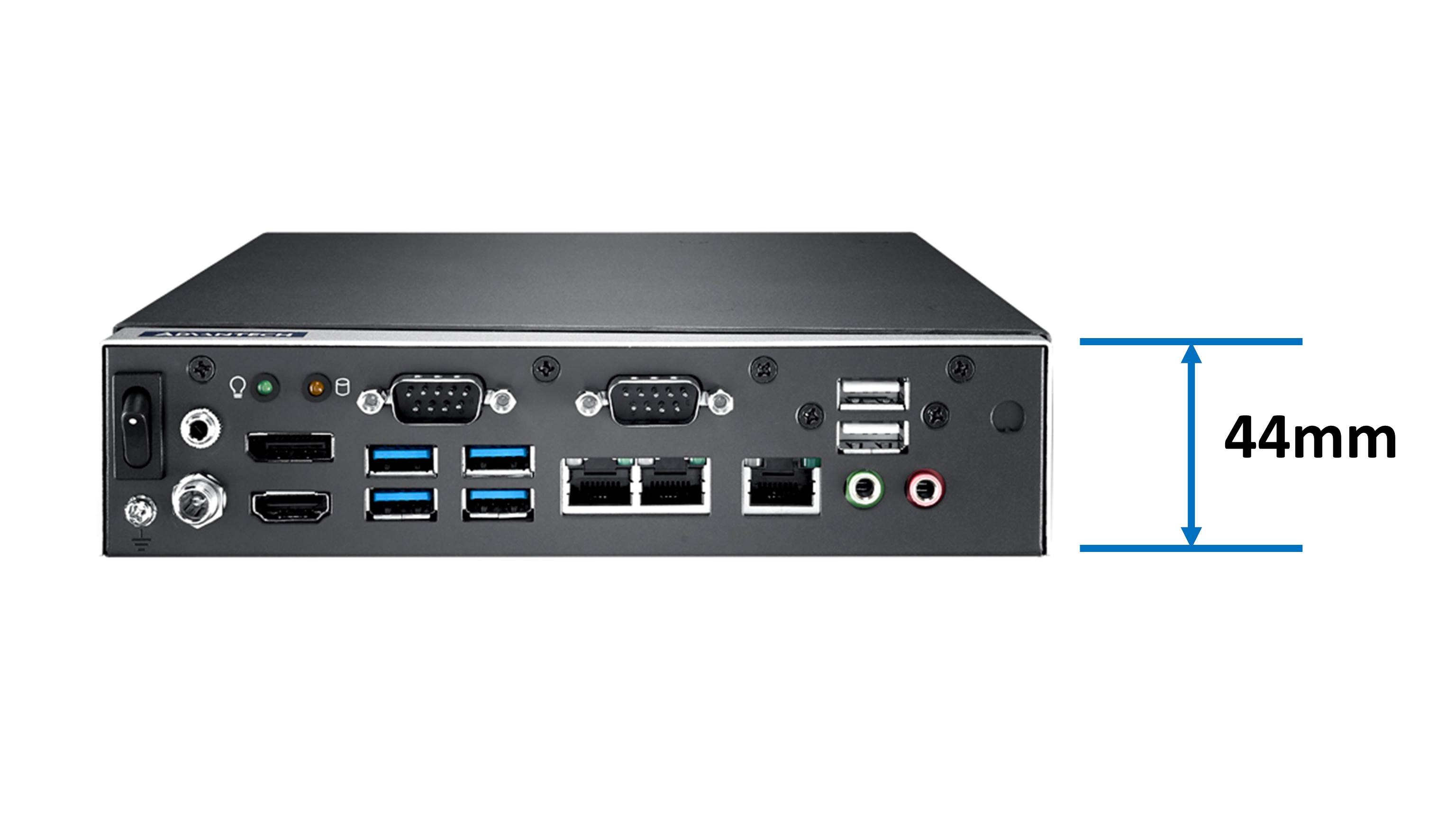 9th/8th Gen Intel® Core™ i Platform with Diverse I/O
Advantech's EPC-T4286 accommodates a 65W Intel® i7 CPU capable of performing AI algorithm, machine learning, and other high computing tasks. With 6 x COM ports, 6 x USB ports, and 3 x LAN ports, EPC-T4286 supports most peripheral modules used in kiosks. Additionally, EPC-T4286's heat dissipation system enables system operation in environments up to 50 °C (122 °F) with specific Intel® Core™ i CPU. This solution's featured electronic components, cables, and housing are designed to meet industrial ESD and EMC requirements making it adaptable to diverse self-service applications.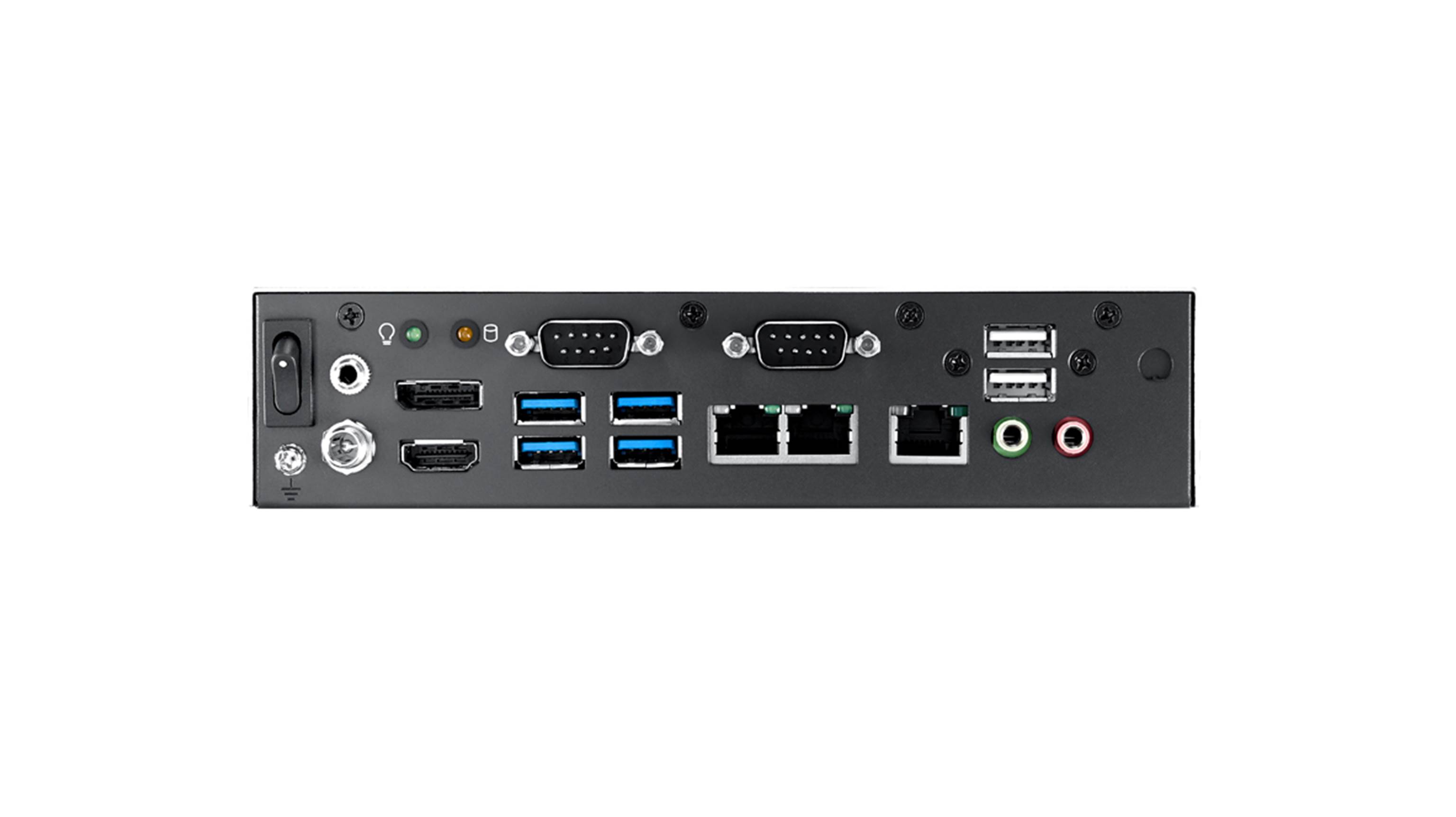 Value-Added Software Reduces Total Cost of Ownership
Edge computers and hardware devices used in kiosk systems require constant costly attention and maintenance. If maintenance tasks are not well managed, expenditures for qualified technicians can quickly surpass budgets. Correspondingly, reducing the total cost of smart solution ownership is key to business success. Addressing this, Advantech DeviceOn software solution designed to remotely manage edge computers and avoid system failures by monitoring hardware and software operations instantaneously. Likewise, over-the-air software installation saves on maintenance and labor costs. BIOS can be remotely updated through DeviceOn, and the BIOS recovery mechanism guards the system against unexpected interruptions during BIOS updates. DeviceOn enhances the reliability of EPC-T4286 series products while reducing total cost of ownership.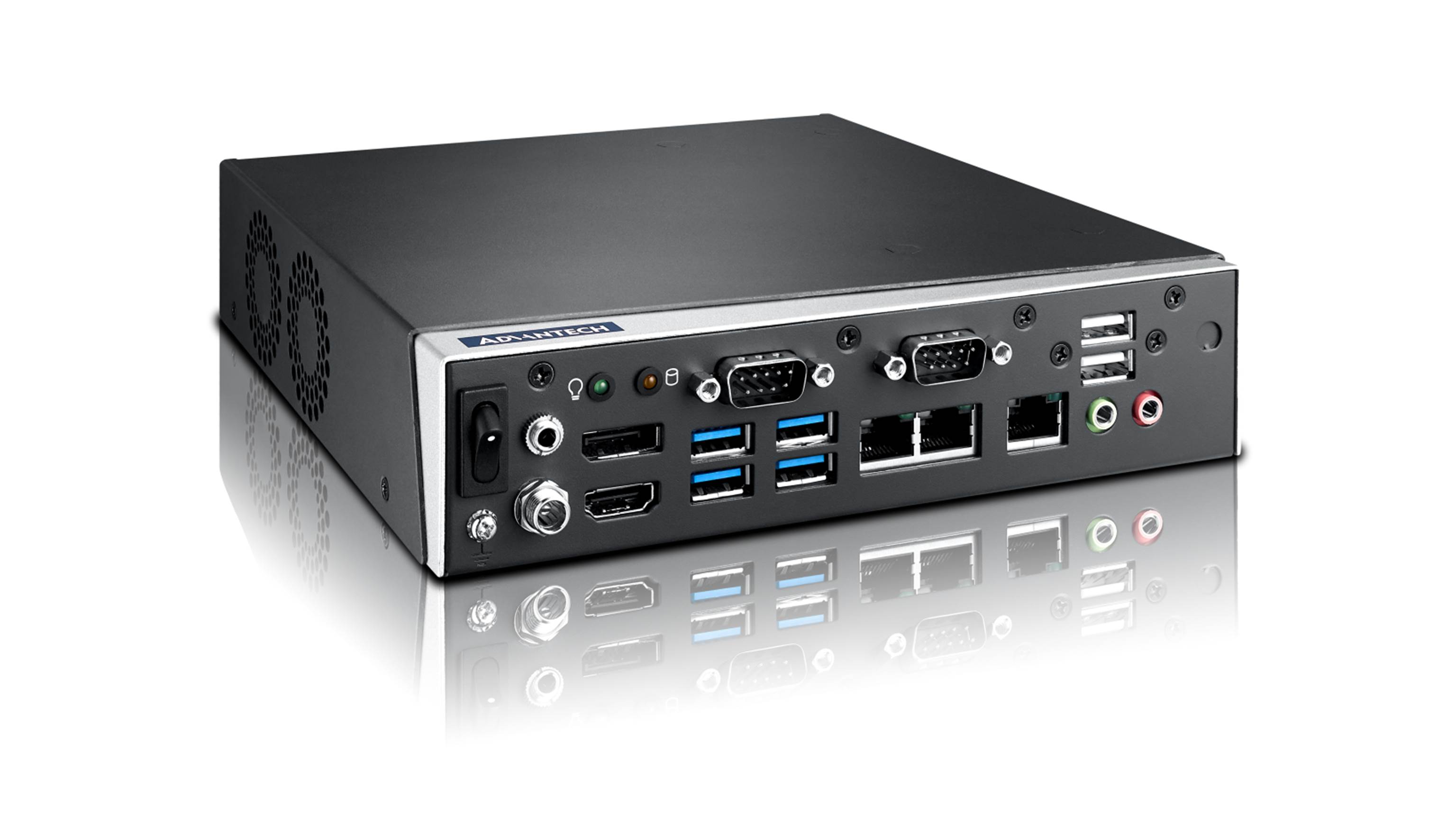 Compact Design (188 x 188 x 44.2 mm/7.4 x 7.4 x 1.73 in)
Powerful 8th / 9th Gen Intel® CPU i7
Diverse I/O including 6 x COM, 6 x USB, and 3 x LAN
Advantech's EPC-T4286 EPC-T series embedded PC is available now! For more information regarding EPC-T4286 EPC-T series embedded PC or other Advantech products and services, please contact your local sales support team or visit our Embedded PC product website at www.advantech.com.