Advantech shows Rapid Market Growth with Updated Line of Ethernet Infrastructure Products Designed for Smart Applications
7/3/2018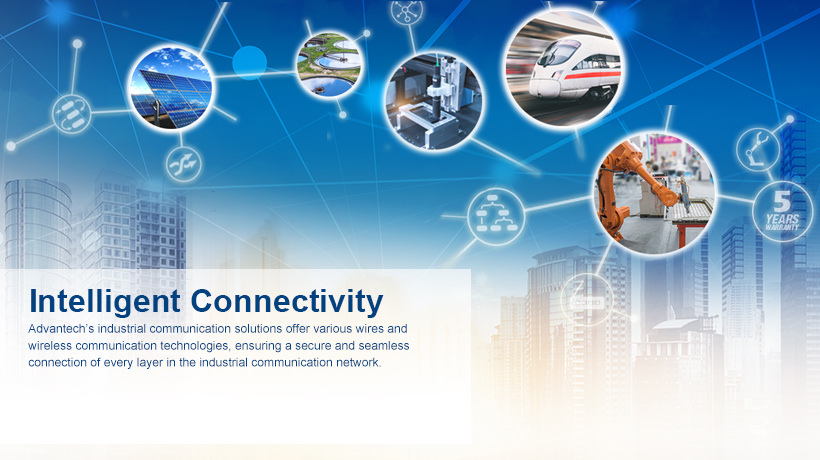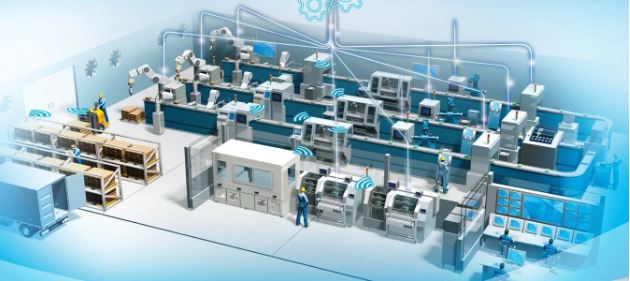 Taipei, Taiwan: June 25, 2018—Advantech, the global leader in industrial computing is proud to announce leading research company IHS Markit has ranked Advantech as the 7th largest global supplier of industrial communication solutions.
Attributed largely to increased demand for products designed for IoT initiatives, and generalized industrial growth in Asia, the 2018 IHS Markit Industrial Ethernet Infrastructure Components reports, "The world market in 2015 is estimated to have been $1.56 billion and grew 18.1% to 1.85 billion in 2016. In 2017, revenues are forecast to grow by 18.8%; overall, from 2016 to 2021, the revenues are forecast to grow with a 19.3% compound annual growth rate (CARG)".

Anticipating this increased demand for IoT applications such as iFactory and Intelligent Transportation System; Advantech invested in developing Layer 2 and Layer 3 Intelligent Industrial Ethernet switches specifically designed to improve interoperability, decrease deployment time and ease integration issues.

Overall, Advantech leverages over 20 years of industry experience in developing resilient industrial communication solutions for mission-critical applications. These solutions include both wired and wireless communication solutions (LTE, LoRa, and WLAN), industrial unmanaged and managed switches, Fieldbus gateways, wireless APs/clients, media converters, serial device servers, cellular IP gateways, and Modbus gateways. Together, Advantech network communications products work to deliver a reliable, secure network capable of transmitting critical and sensitive information, remotely monitoring and controlling networked devices, and delivering advanced communication capabilities for Smart industrial applications.
According to Linda Tsai, President of Industrial IoT Group, "In the age of Internet of Things (IoT), the trend in industrial communication is for all devices, equipment, and machines to be able to intelligently connect and communicate with each other. Rather than accept the closed industrial networks of the past, IoT demands products that work in an open network, advancing integration across the enterprise. Starting at the edge of the network, our product and solutions development teams will continue to advance products that are scalable, increase productivity, and deliver efficiency in network performance for our customers. "
Founded in 1983, Advantech is a leading provider of trusted and innovative products, services, and solutions. Advantech offers comprehensive system integration, hardware, software, customer-centric design services, embedded systems, automation products, and global logistics support. We cooperate closely with our partners to provide complete solutions for a wide range of applications in various industries. Our mission is to enable an intelligent planet by developing automated and embedded computing products and solutions that facilitate smarter working and living. With Advantech products, the application and innovation potential becomes unlimited. (Corporate website:
www.advantech.com
)