Centralized Management of Production Line in Semiconductor Manufacturing
9/8/2022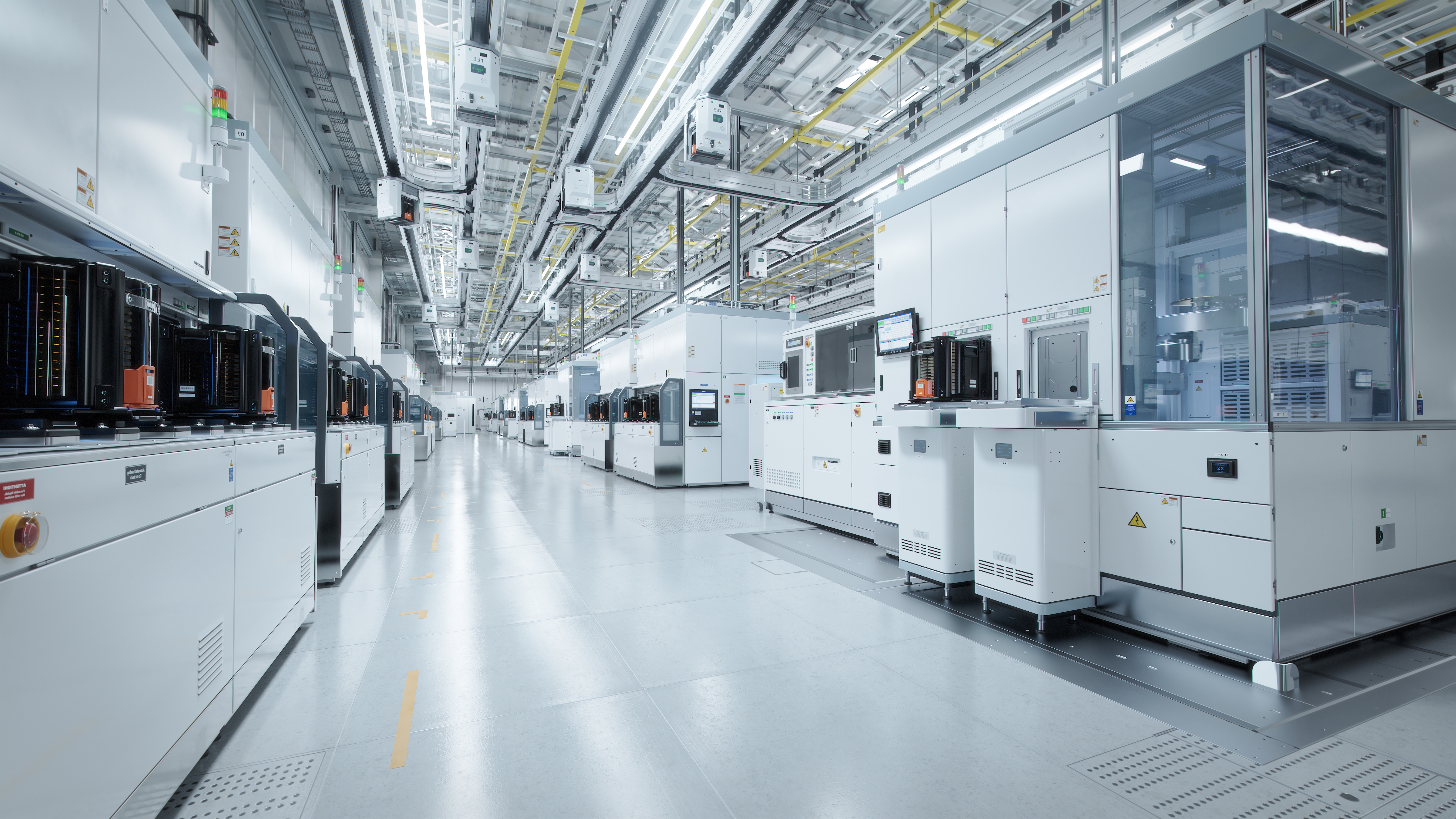 High precision equipment in the semiconductor industry is very expensive. Trends in the industry indicate strong demand for real-time monitoring, predictive maintenance, abnormality detection, and fast reconfiguration. Digital transformation holds the key to meeting these challenges. It enables measurable improvements in the overall efficiency of equipment, reduces unnecessary purchases, lowers maintenance costs, and increases the effective utilization rate of existing equipment.
A semiconductor manufacturer who has massive production line facilities in Malaysia and services numerous worldwide clients, wanted to use the power of big data to monitor their operations, conduct post-production analysis, compare equipment from different work orders, and improve overall production quality and output.
Achieve maximum output at minimum unit cost.
Avoid unnecessary new equipment purchases.
Increase production capacity, reduce unit output cost, enhance competitiveness, generate more orders, and create greater profit.
Replace manual reporting and communication to generate faster response times for global clients.

For this case, Advantech iFactory solution was adopted which combines leading edge computing hardware and easy-to-use software to offer a platform that accelerates Industry 4.0 digital transformation. iFactory solution provides real-time equipment monitoring to enable manufacturers to check equipment status, production output, and product quality. Data is visualized such that plant management can quickly understand the current performance of all production as well as individual lines. Clients located in different regions around the world would also be able to view cloud-based dashboards of their scheduled production, providing real-time insight into their production and delivery schedules.
Real-time plant monitoring and automatic abnormal alarms.
Data visualization and analytics.
Maximized production efficiency and improved workflow.
Unified responsiveness and centralized decision-making.

iFactory/ RTM (Real-time Monitoring):
OT data collection from production equipment
WebAccess/ SCADA:
Data protocol conversion for MQTT
iFactory/ OEE (Overall Equipment Effectiveness):
I.App providing OEE and A, P, Q calculations from collected data
Configurable Dashboard:
Web-based dashboard for data presentation and SDK/API support
Compact Edge Computing:
MIC-770 V2 with 10th Gen Intel® Xeon®/Core™ i CPU, multiple I/O, and expandable functions.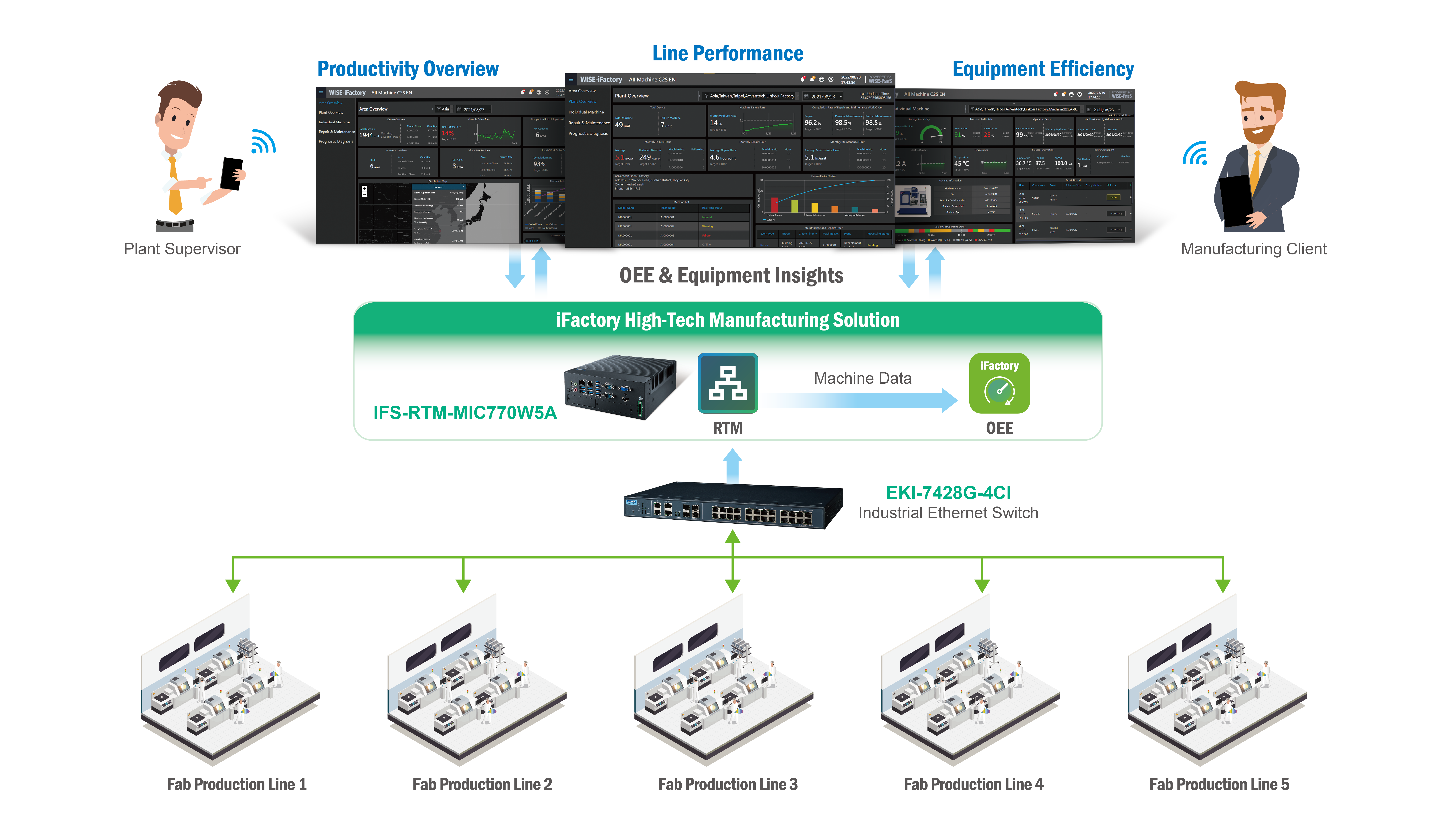 The Main Driving Froce for High-tech Manufacturing
In Industry 4.0, high productivity and traceability of production processes have become the main driving force for high-tech manufacturers.
In the semiconductor industry, due to expensive equipment and high output, production processes and progress can be adjusted and fine-tuned through OEE monitoring.
Temperature monitoring of equipment such as electroplating ovens can ensure production reliability and improve yields
Equipment information is integrated throughout the production process including laser drilling machines, dry and wet process measurement, exposure machines, solder mask exposure machines, and AOI inspection. Through data integration, the whole process can be monitored and tracked in real time.
WISE-iFactory/ High-tech solution provides semiconductor manufacturers with an entry point for equipment information collection, monitoring, and adjustment. Manufactures can add-on more useful applications to the WISE-IoTSuite platform for smart optimization and intelligent factory transformation as needed.
Accelerating OT/IT convergence.
Enriching High-tech industrial applications.
Saving total cost of ownership.
Ensuring sustainability & scalability.

iFactory Solutions
Digitalize manufacturing with iFactory solutions and IoT computing platforms to improve productivity and energy efficiency.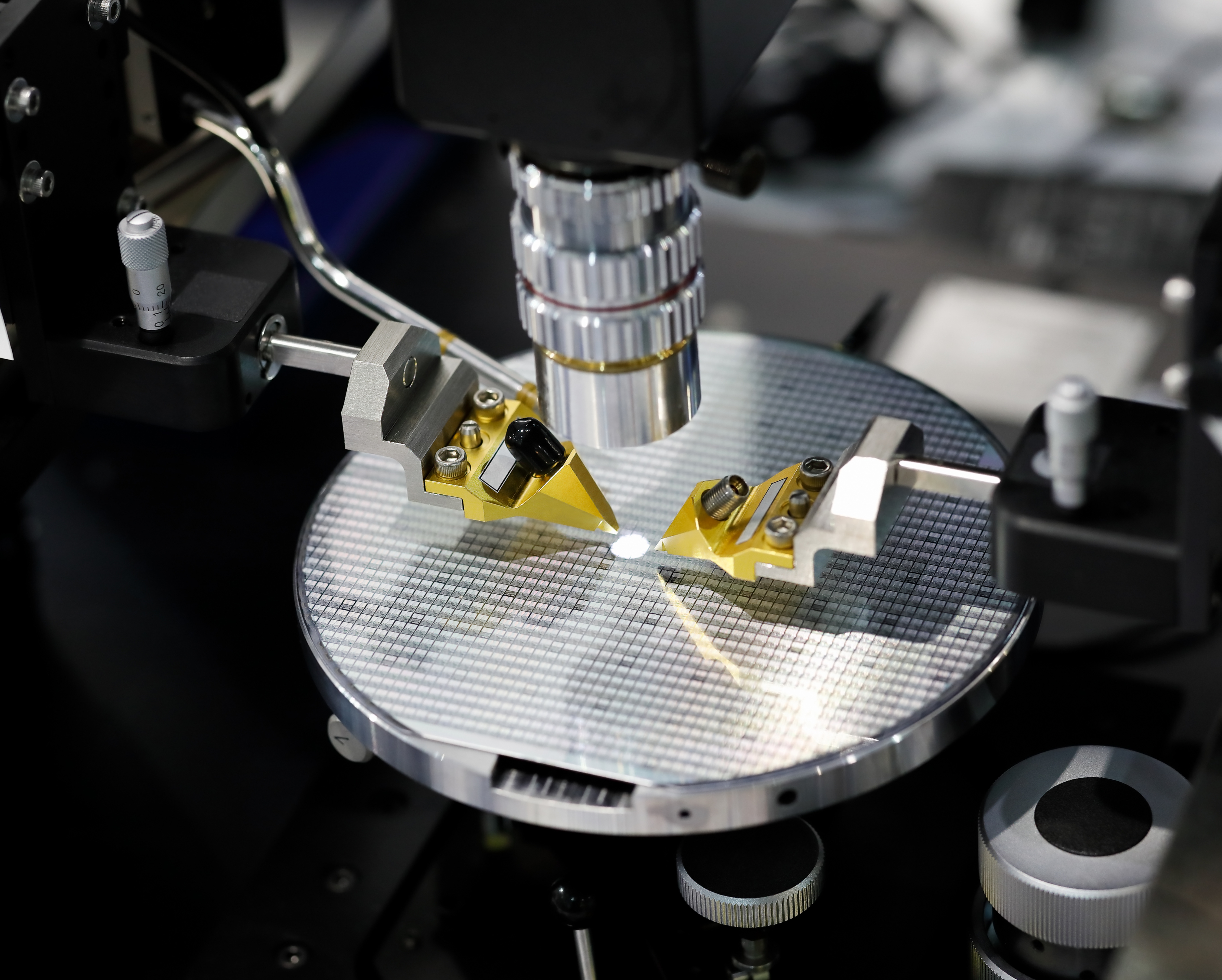 Semiconductor Solutions
Improve the plant efficiency with smart machine and digitization from wafer fabrication, sorting, assembly, testing to package.