Natural First Creates New Growth Momentum with Smart Retail
8/5/2022
Ever since the onset of the COVID-19 pandemic, the catering industry worldwide has been significantly impacted. Many catering businesses have faced with the prospect of closing due to a rapid decline in demand. However, Natural First, a renowned Taiwanese beverage chain has successfully overcome the challenges of the pandemic through the digital transformation of their operations.
Tzu Chun Tseng, Chief Operating Officer of Natural First, pointed out that the company implemented Advantech's interactive multimedia software SignageCMS and Intelligent Inspection System in 2021 to establish paperless management operations. "This has allowed Natural First to better use data analysis to promote various smart marketing activities, which have reduced the pandemic's impact on physical consumption while driving online business. Natural First has thus seized the business opportunities of online food ordering and created new momentum for its brand," said Ms. Tseng.
Cloud-based digital signage deepens brand impact
According to Ms. Tseng, although Natural First's stores already had multimedia devices, usage was limited because they were not connected to the cloud. For example, every time broadcasting content was adjusted, updates had to be done at each individual store, wasting labor and time. Furthermore, traditional paper records lacked actionable data for analysis, making it difficult for stores to leverage valuable customer data when promoting products.
All of these issues made the company decide to upgrade its system. After considering multiple options, it eventually opted to implement Advantech's SignageCMS cloud software. With SignageCMS, store administrators can edit and push content, change advertisements and easily manage all store digital signage from the back-end console. Now, it takes less than two minutes to completely update everything, greatly boosting their marketing investment.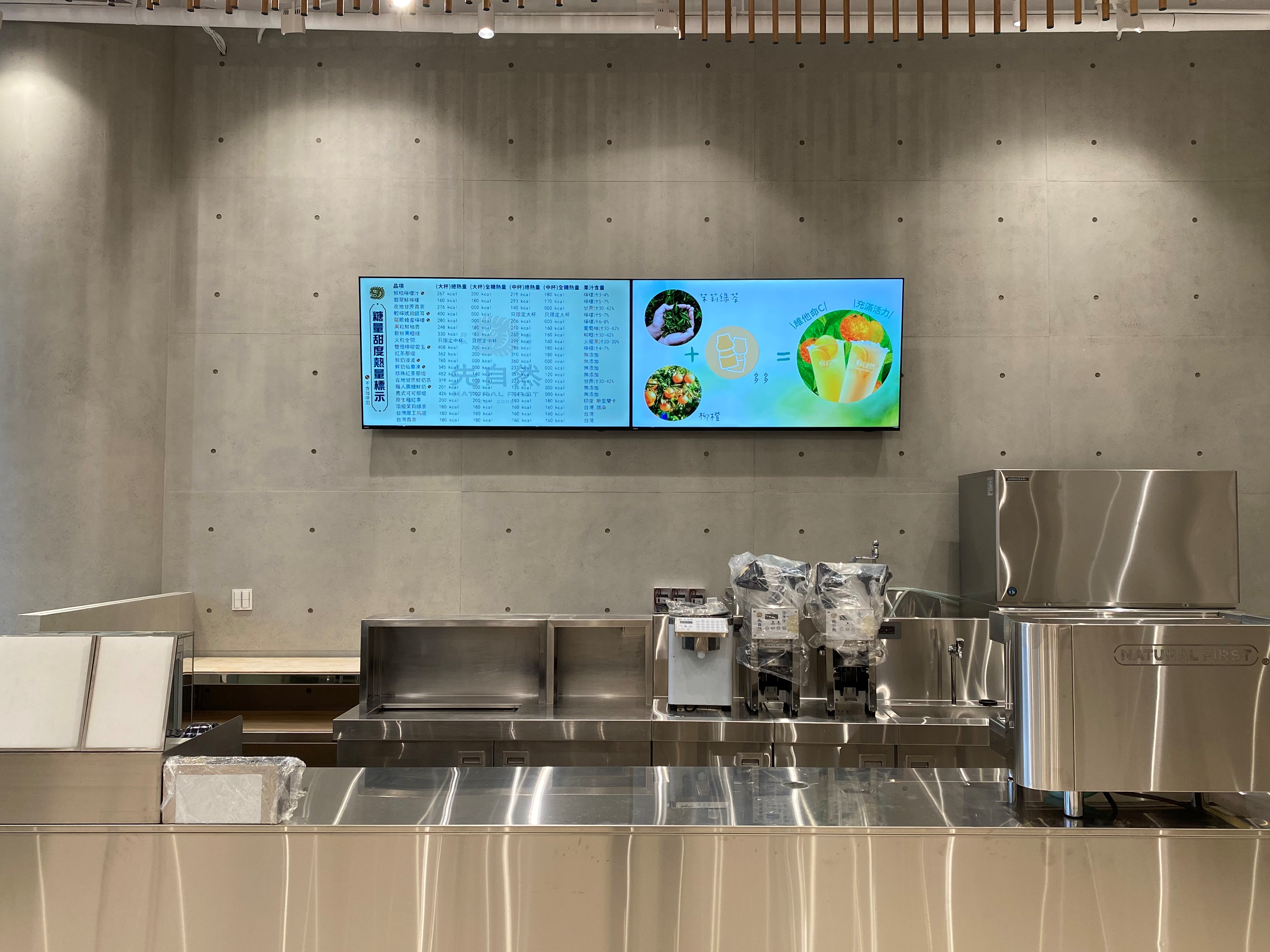 Natural First adopted digital signage solution to manage emenu and advertisements.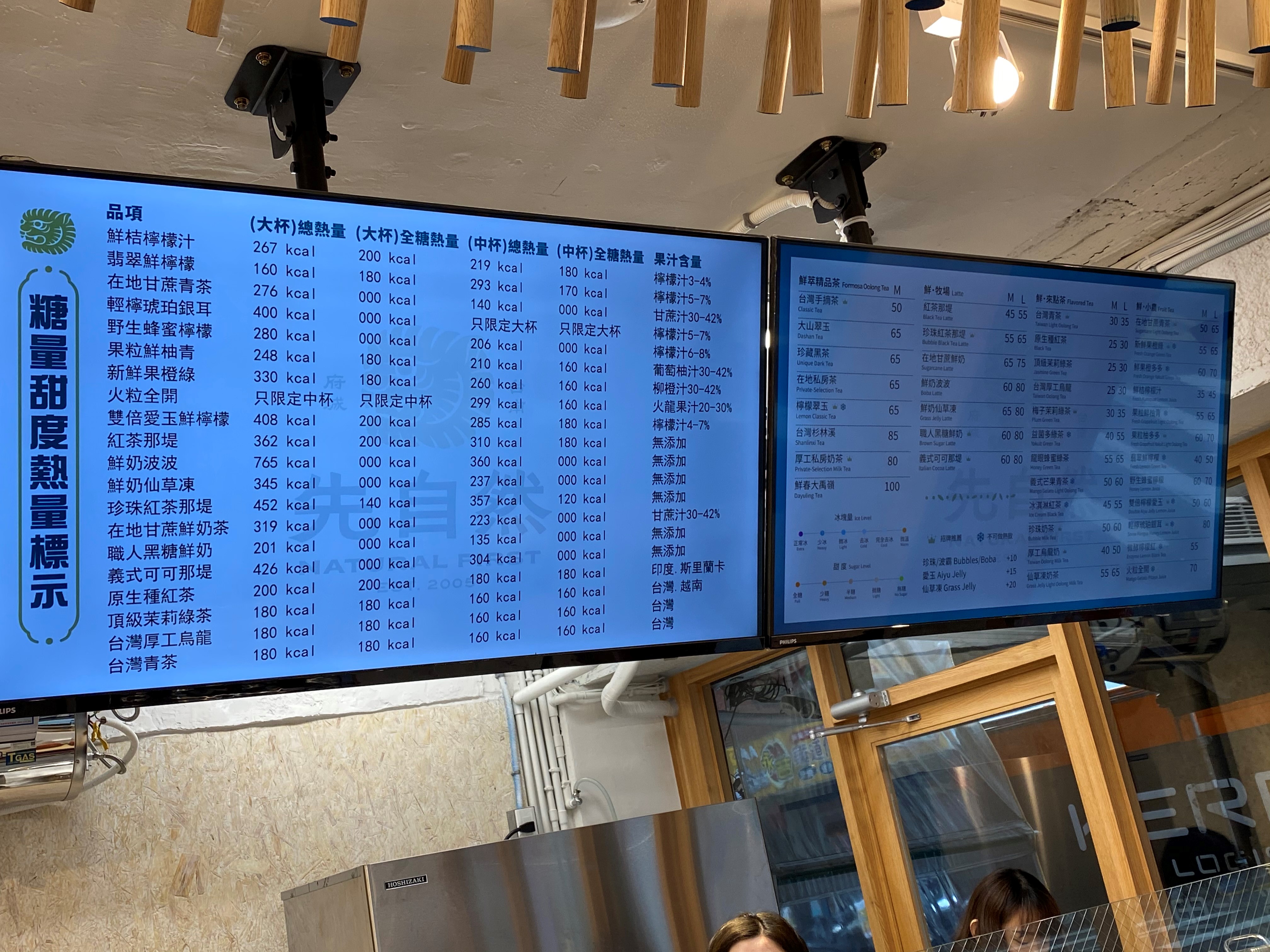 Emenu can be updated in real time through digital signage platform.
Smart inspection system optimizes supervision
Affected by the pandemic, Natural First continued to look for solutions to intelligently manage multiple store branding. Advantech's inspection system was equipped with image vision technology that met Natural First's needs. Ms. Tseng said that when supervisors carried out store inspections in the past, they had to visit each store in person, checking items on paper. They then had to fax or take a photo of the paper, transmitting the information via Line messaging app back to the head office. Needless to say, this cumbersome process made it difficult to integrate information and act on its valuable insights.
Natural First therefore decided to implement Advantech's Inspection system, allowing supervisors to inspect stores remotely through a mobile app to determine whether standards are met. Data is stored in the cloud and can be analyzed to help with decision-making. For example, if a supervisor goes to a store for on-site inspection, they can upload photo, video, or audio recording directly into the system, which can be shared and analyzed for action by senior managers. Also, stores with superior operations can be used as an example for other store managers.
The implementation of the intelligent inspection system has enabled Natural First to provide customers with a more convenient, faster, and safer experience, significantly enhancing its brand image and bolstering the company's operational performance.
It only takes two minutes to update digital signage across stores.
Supervisors can report store data analysis in real time.
The company quickly adopted paperless operations for product promotions and store management.