Advantech Network Communications for Efficient Warehouse Management
2021/05/18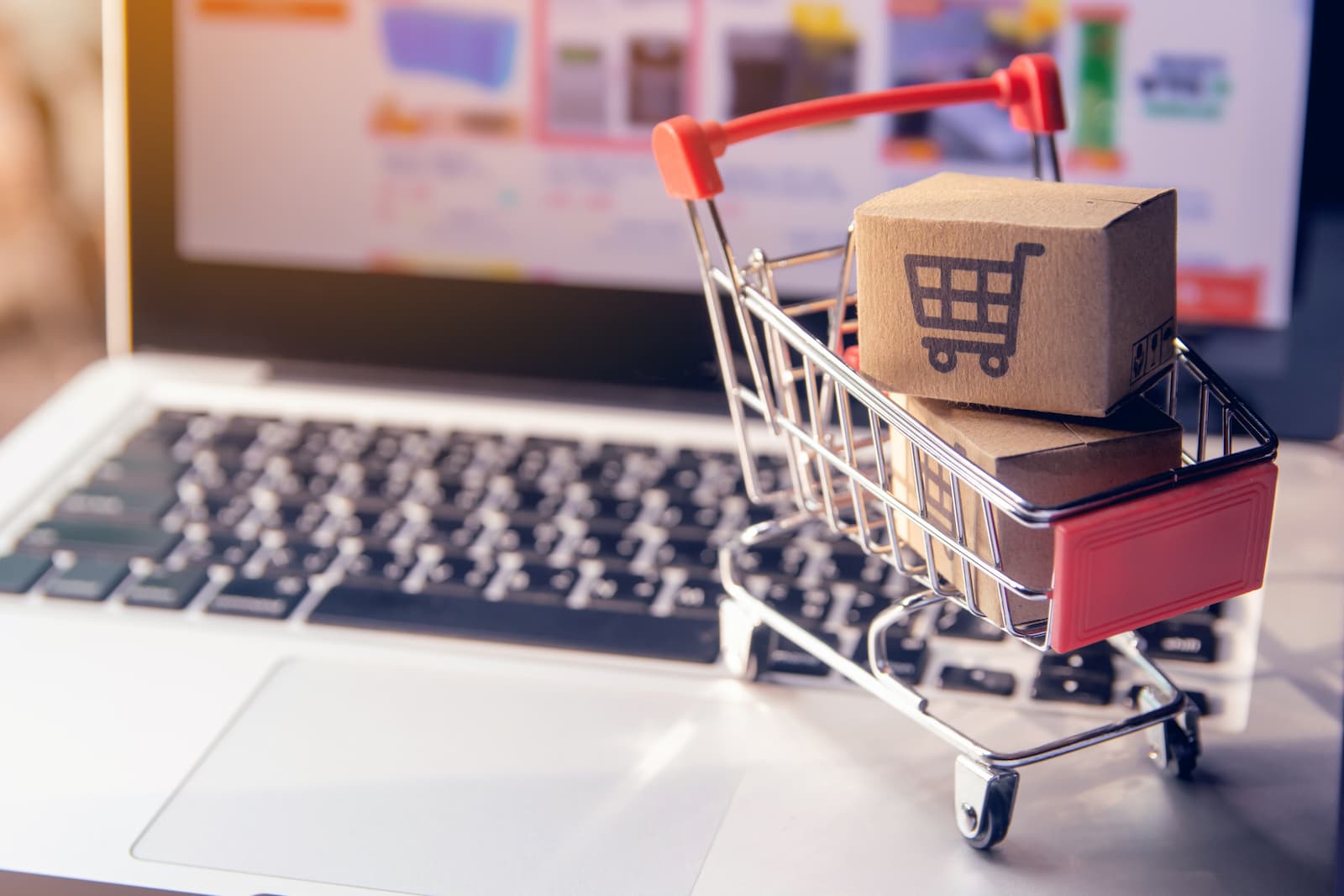 Intensive competition in the e-Commerce marketplace brings decisive warfare into logistics domain
As IoT technologies develop drastically, the Internet world becomes an extremely prosperous trading marketplace. Now that Covid 19 engulfs the entire world, the convenient "One-key Safe Shopping" has largely changed consumer habits. According to data released by Shopify, Sales Amount of e-Commerce reached up to 14% of 2019 Annual Retail Sales, a new record high again. Experts predict that this figure will maintain steady growth and break through 20% by 2025.
Having insight into benefits of integrating cross domain sales with technologies, emerging brands eagerly set foot into e-Commerce for expanding their scope of services. At the same time, consumers constantly escalate their criteria regarding online shopping "experiences" by demanding the service provider to provide order confirmation, commodity sorting/delivery and handling return goods within an extremely short duration of time without any mistakes. In order to get control of boundary-less trading opportunities, service providers should no longer stick to traditional logistics concepts that solely rely on manpower resources. Instead, they should gain power to control enormous amount of information and its complexity, so that they are able to respond to market demands in real time and provide quality logistic services to consumers.
Gradual maturity of robotic applications enables intelligent warehouse management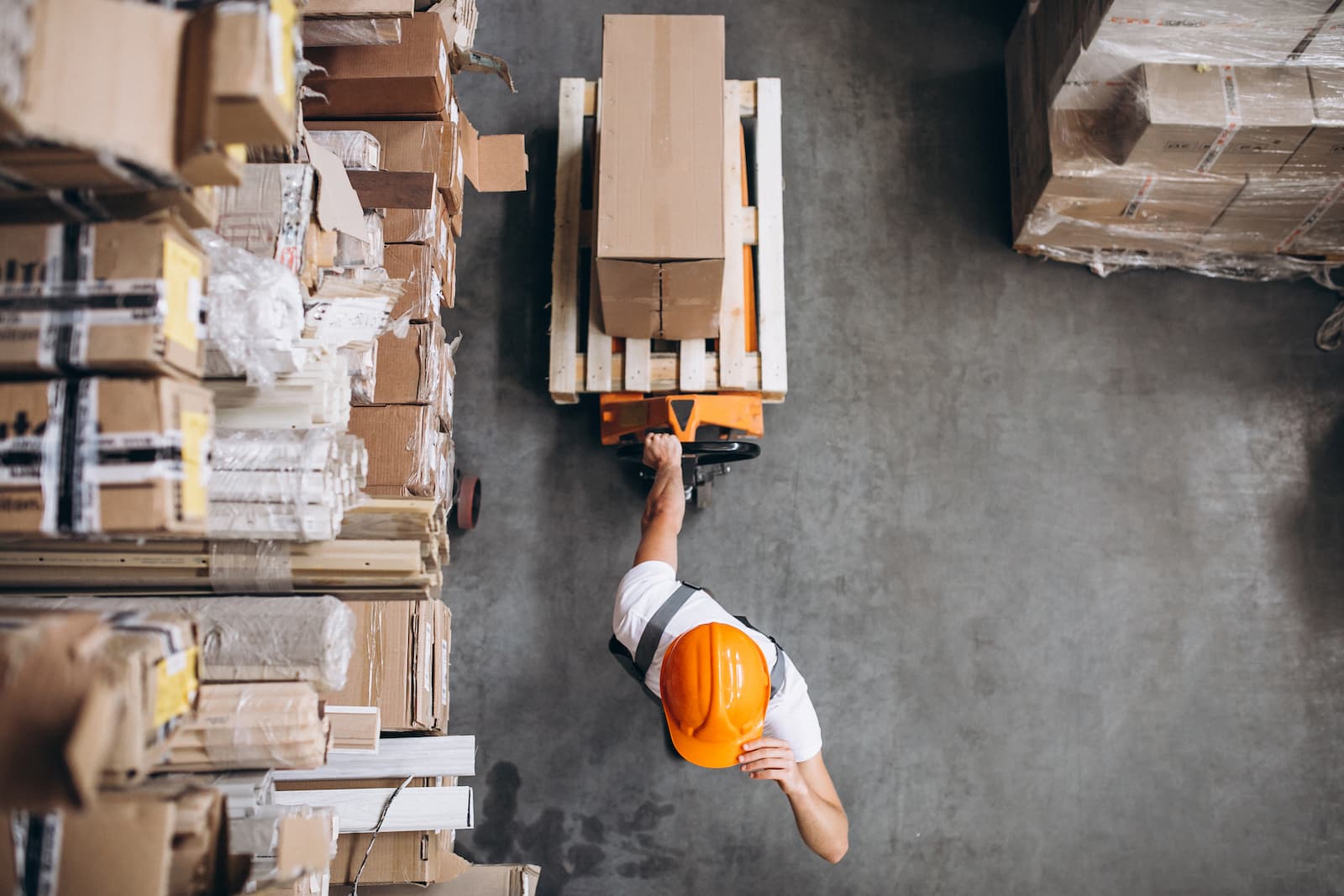 The dawn of the digitization era has uncovered enormous consuming potentials contained in the immenseness of information. Once getting control of emerging sales techniques and capabilities for integrating resources, the operator will then be able to create huge amount of transactions within an extremely short duration of time. However, without the connection to a well-organized Smart Warehouse Management System, the operator will encounter dramatic pressures due to being unable to congest the large amount of transactions, even with the risk of costing its brand credibility.
In terms of optimizing operation speed of the warehousing process and saving manpower expenditures, more and more operators consider to introduce robotic technologies into logistics centers to escalate the level of automation. The Automated Guided Vehicle (AGV) adopted by the customer in the example case is an advanced technology for elevating efficiency of warehousing operations. The user is enabled to configure traveling routes and actions of the AGV via computer, not only saving manpower costs but also ensuring safety in the conveying process. Furthermore, warehouse management procedures can be simplified, and warehouse throughput maximized.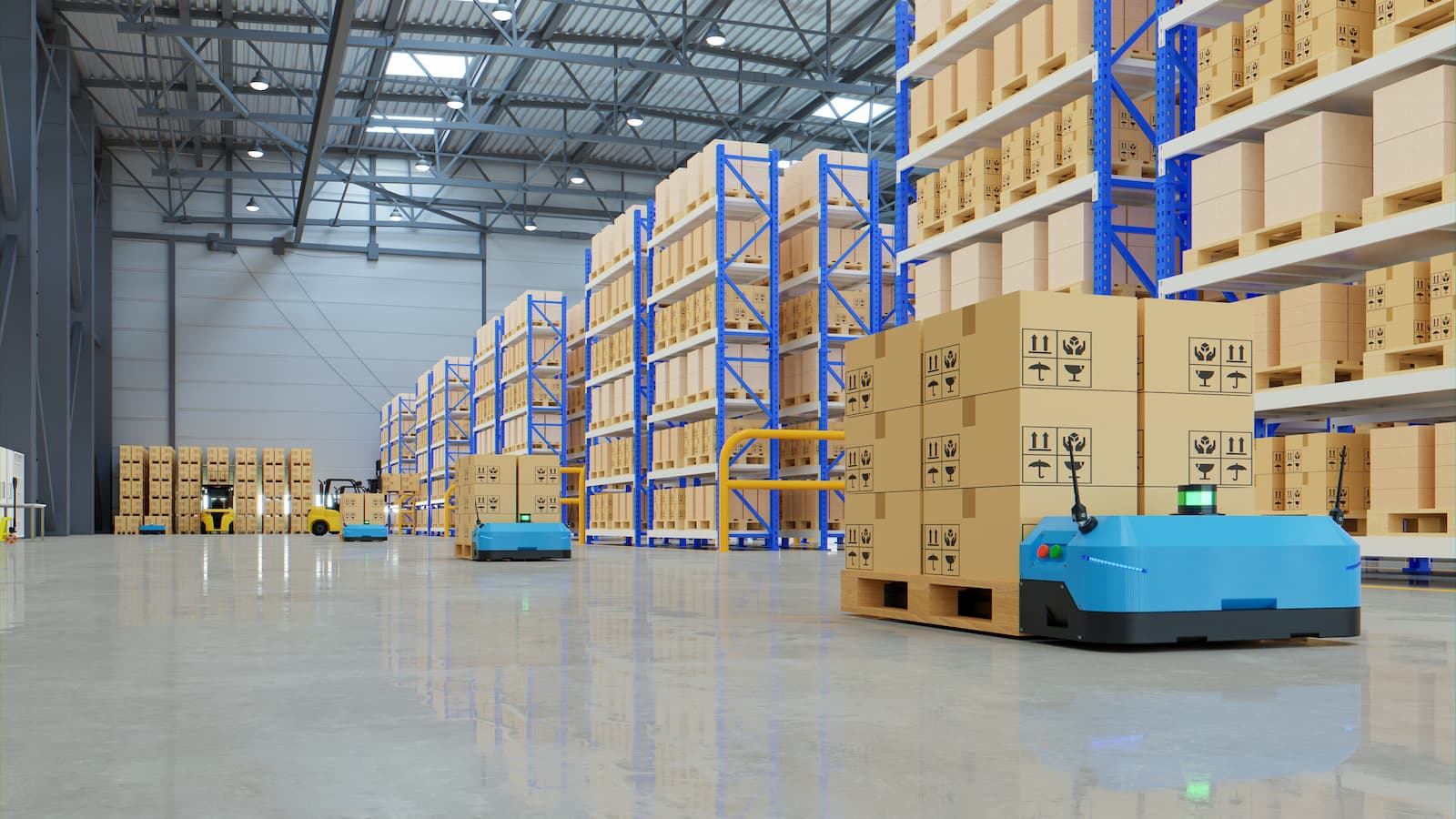 While pursuing high-speed and conveniences, making the best use of automated devices further strengthens an Intelligent Warehouse and elevates responding speed of the entire warehousing system. Yet this reveals another major challenge: how to effectively manage these devices and make right decisions in the event of incidents?
Advantech warehouse network communication solution builds up reliable wireless management system for modern warehouses
In order to maximize AGV performances, a fully functional monitoring system with stable transmission is essential. Such a system must be capable of getting control over the operation state and traveling route of the pilot vehicle and provide immediate alert in the event of any error. The monitoring system needs to report accurate information to the Control Center in real time, so that Control Center may immediately switch off the AGV in case an emergency occurs.
In this example case, Advantech has provided a reliable communication solution to assist the customer in monitoring AGV operation in real time. The solution consists of 3 key components:
The first one is used for monitoring operation conditions and travel routes of the AGV, with "Positioning Control Software" provided for error indication
The second one is a "Serial Device Server" on-board the AGV for wireless communication

The third one is a "Communication System" that provides communication between the Control Center and the AGV.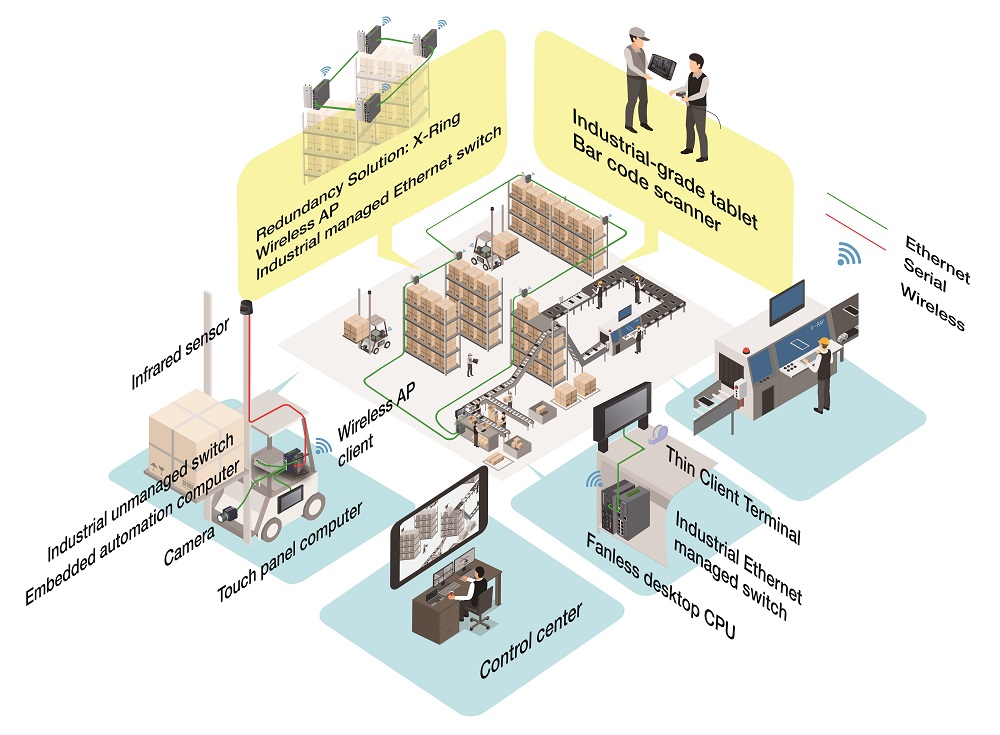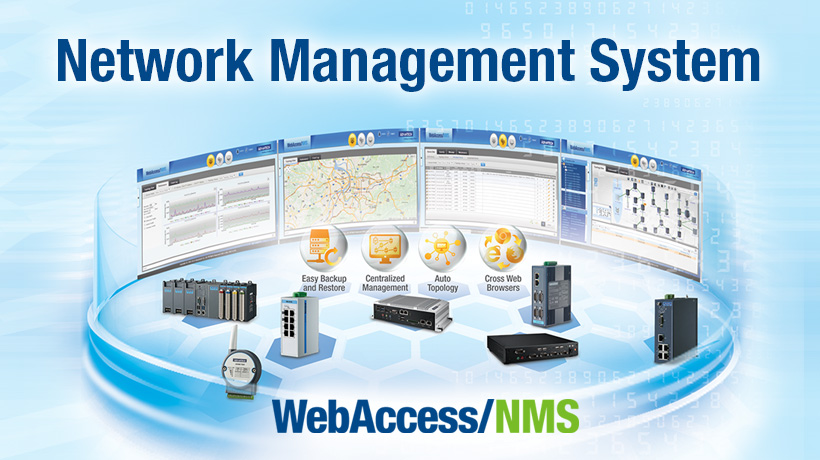 WebAccess/NMS
The Advantech WebAccess is a positioning control software that evolved into an IoT application platform in recent years. Users are enabled to access the WebAccess, control positions of devices, and collect comprehensive data of automation. WebAccess is also capable of data exchange with a software system at the user end, allowing the user to easily integrate automated facilities.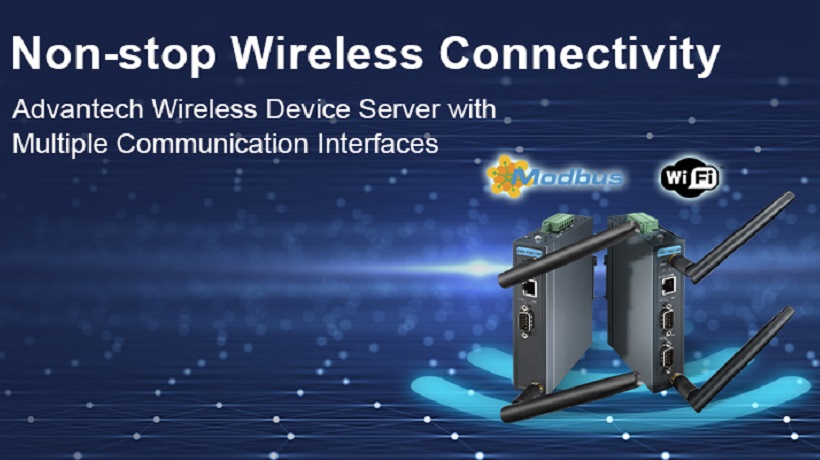 EKI-1360 Series
WLAN Serial Device Server of the Advantech EKI-1360 Series supports 802.11a/b/g/n protocol and provides smooth wireless communication for IoT Devices, allowing PLC to reply AGV conditions in real time. The EKI-1360 Series device servers are also capable of serial-to-Ethernet conversion; there is therefore no need for the user to spend more on developing further software programs.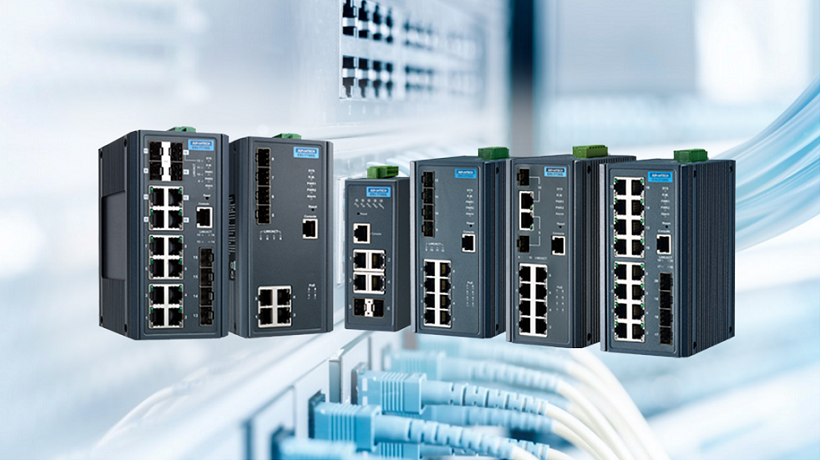 EKI-7700 Series
Advantech EKI-7700 series managed Ethernet switch configures a backbone network, using optical high-speed ring network redundancy technology. By combining this backbone with several wireless APs and serial device, a sound and reliable communication system is thereby established between the control center and AGVs.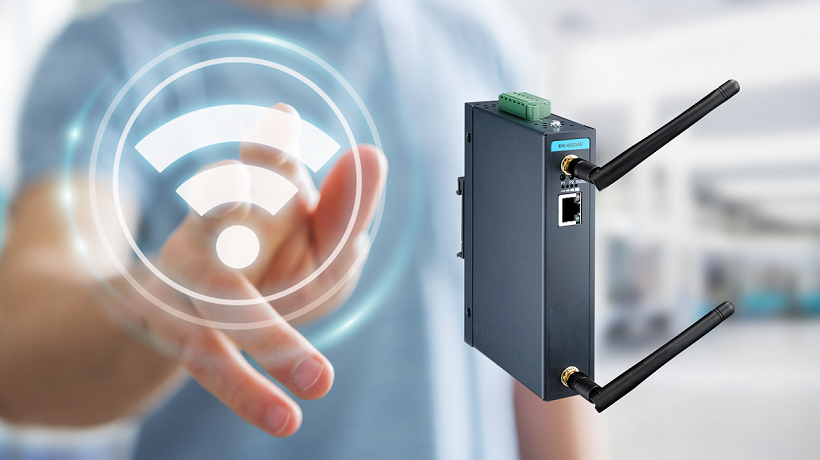 EKI-6333AC Series
The Advantech EKI-6333AC Wireless AP with 802.11ac 2x2 MU-MIMO ultra-high data transfer speed effectively enhances stable linkage of the wireless network. Its multi-encryption mechanism (WEP, WPA/WPA2-Personal, WPA/WPA2-Enterprise) furthermore guarantees network transmission security.
The cross-domain e-Commerce market still has room for growth, to which smart warehousing system will be a key ancillary force
With gradual maturity of the on-line shopping market, experienced consumers are more and more keen on casting a global vision when pursuing commodities with the lowest prices. According to data released by Invesp, a company engaged in optimizing e-Commerce transformation ratio, number of global cross boundary shopping consumers will exceed 1 billion by 2021. Such a substantial growth will have to be supported by sound logistics.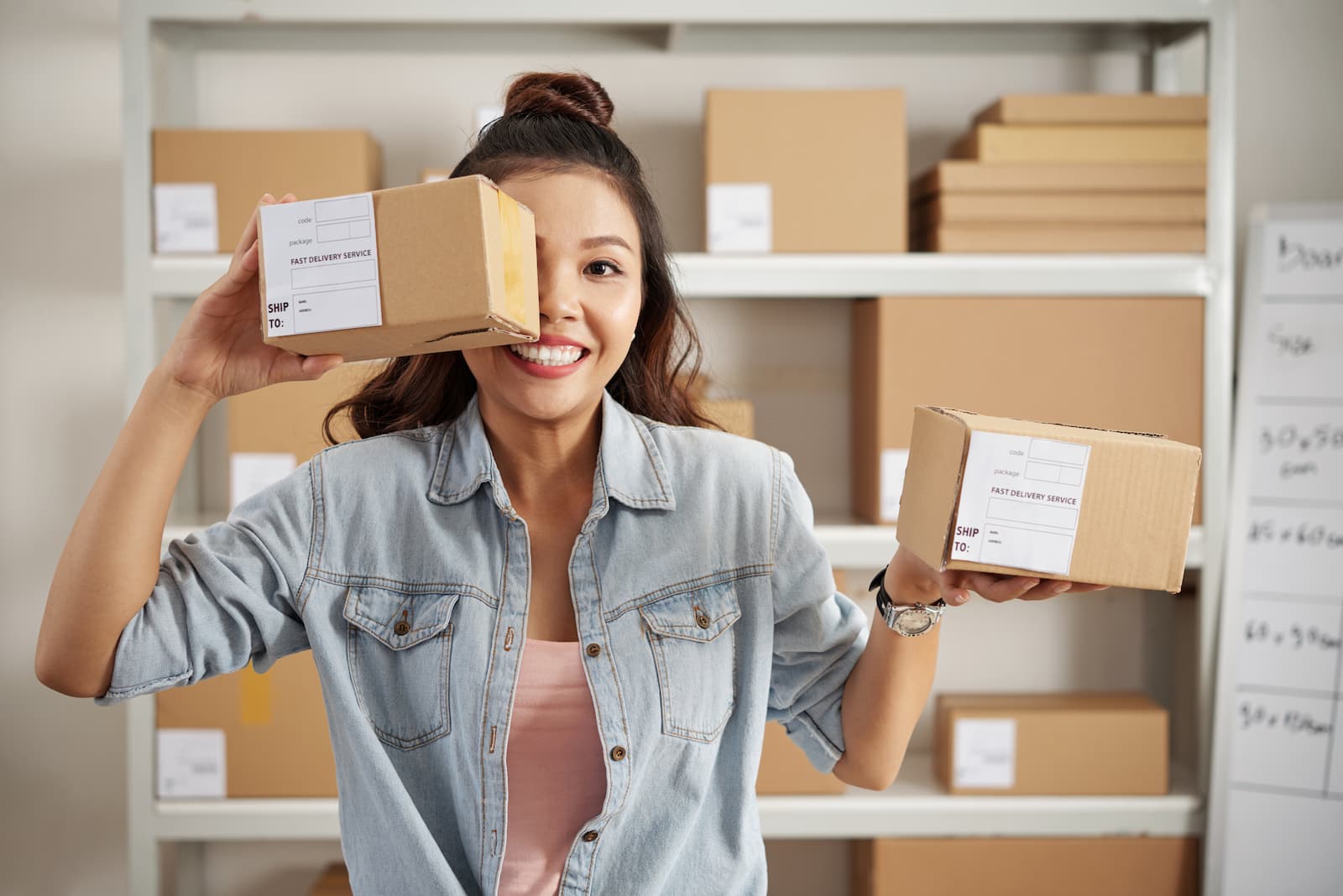 Number of destination countries and complexity of commodities increase year after year, yet consumer criterion on delivery speed gets more and more strict. In addition to making every effort to minimize differences between online shopping and offline shopping, operators also need to reduce logistics costs to a minimum; a highly efficient Smart Warehousing System may elevate operation efficiency of automated devices, help handling immense information for the user, and prevent system break down in the event of any incident. Advantech wired and wireless network communication solution for warehouse management meets customer needs and perfects the operation of AGV monitoring system in an intelligent warehouse while considering its safety, stability and efficiency.
For more product inquiry, please contact iiot.tech@advantech.com
Advantech experts will be providing you with dedicated support soon!