Advantech & Hailo Partnership To Provide Scalable, Power-Efficient Edge AI Solutions
15.05.2023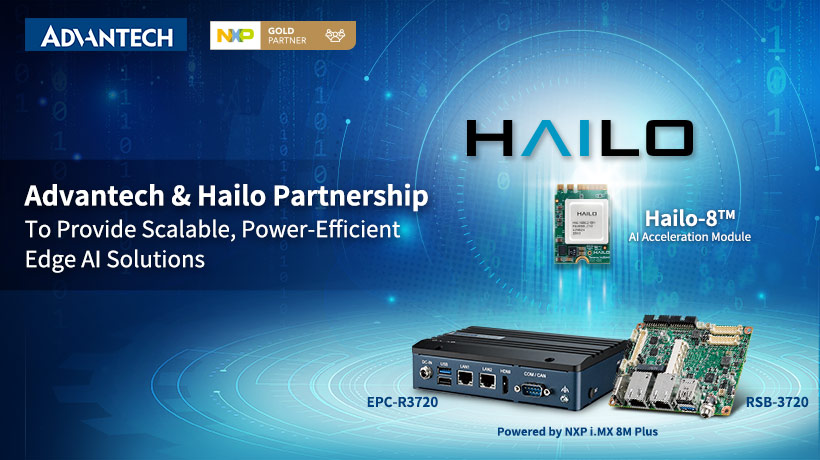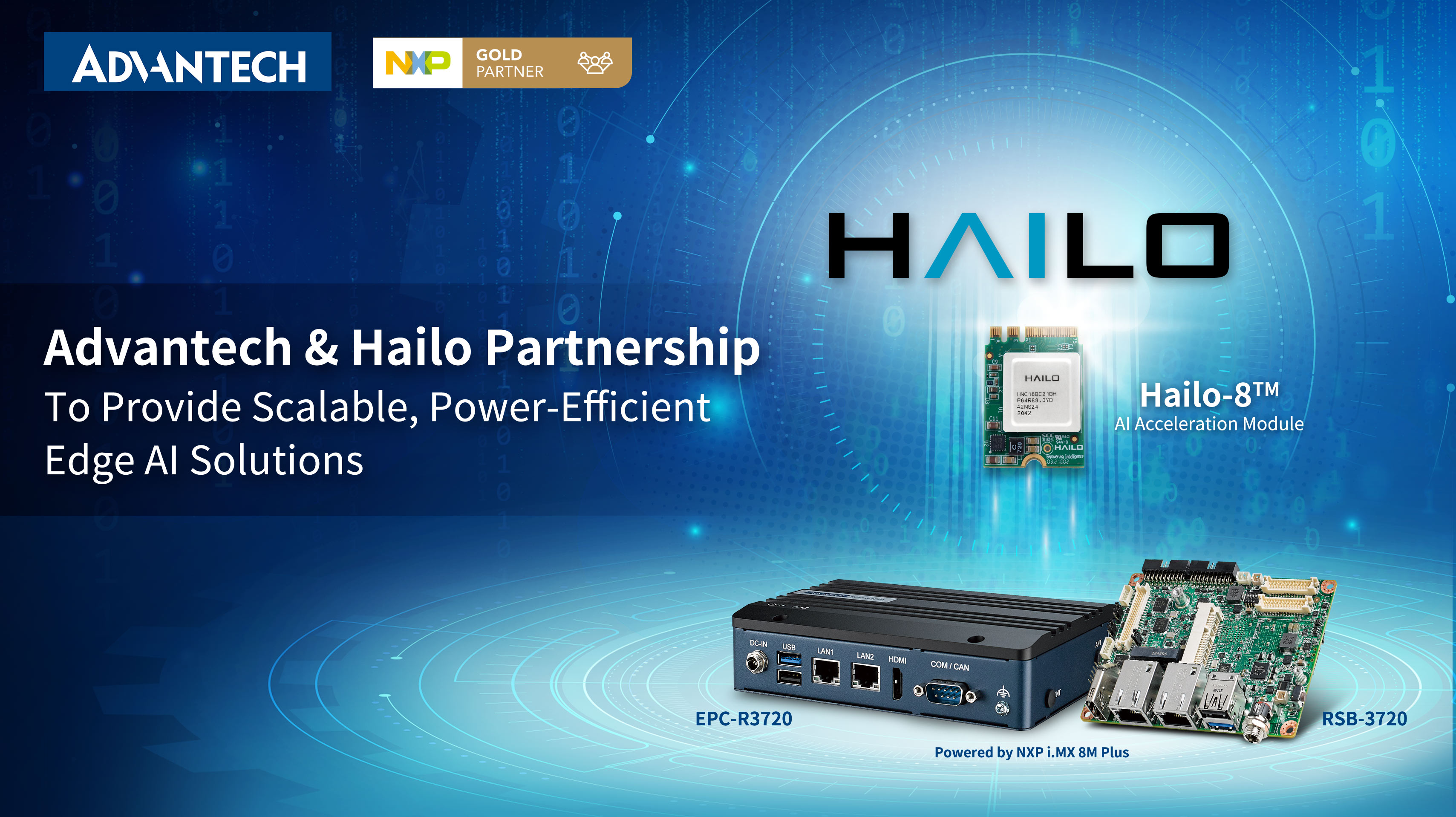 Taipei, Taiwan, May 2023 — Advantech, a leading provider of industrial embedded AI solutions, is excited to announce a partnership with Hailo, a top AI chipmaker. This partnership will introduce a ready-to-use reference platform that enables scalable high-performance AI capabilities at the edge. This solution will combine Advantech's i.MX 8M Plus-based platforms with Hailo's Hailo-8 M.2 AI Acceleration Module, empowering enterprises to run full-scale deep learning (DL) with 26 TOPS and best-in-class power efficiency. The partnership delivers cutting-edge AI solutions to myriad intelligent market segments — including robotics, medical, and transportation.

Advantech's RSB-3720 2.5" Pico-ITX single board computer (SBC) and EPC-R3720 embedded system are based on NXP's i.MX 8M Plus SoC with 2 to 4 core 1.8GHz Cortex-A53 processors and 1 x Cortex-M7 processor for real-time tasks. This is combined with the Hailo-8 AI processor — which provides 26 TOPS at an average power consumption of 2.5 watts — to enable developers to relocate the computing resources of AI-based tasks from the CPU/GPU to the Hailo-8 AI accelerator. This will increase on-device inference while engendering greater flexibility for edge computing applications. The drivers used by Hailo-8, Hailo's AI SDKs, TAPPAS, and the development environment come pre-integrated with AIM-Linux Software Services. This means developers will be able to run sophisticated deep learning and computer vision applications at the edge while keeping power consumption to a minimum and reducing time to market.

"We are happy to partner with Advantech to bring our top-performing AI compute solutions to even more edge devices. With Advantech's expertise in edge computing and Hailo's cutting-edge technology, we are confident that we can provide our customers with the best-in-class AI solutions they need to succeed." Says Gary Huang, Hailo's General Manager for Greater China. "We look forward to continuing our collaboration with Advantech to deliver exceptional performance and value to our mutual customers."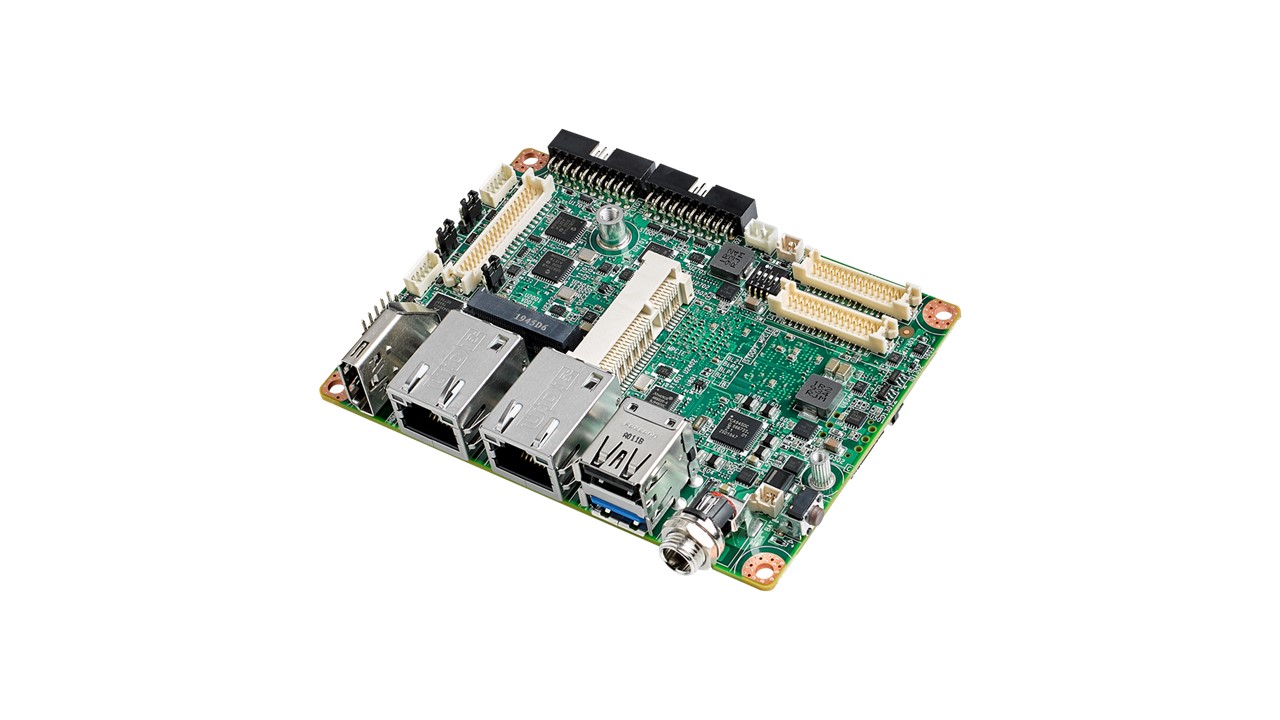 RSB-3720
2.5" Pico-ITX
Operating Temp.: 0-60 °C; -40-85 ℃
3.5G vibration tolerance
7.13 W (max.)
M.2 (Key E) and mini PCIe
2 x MIPI-CSI interfaces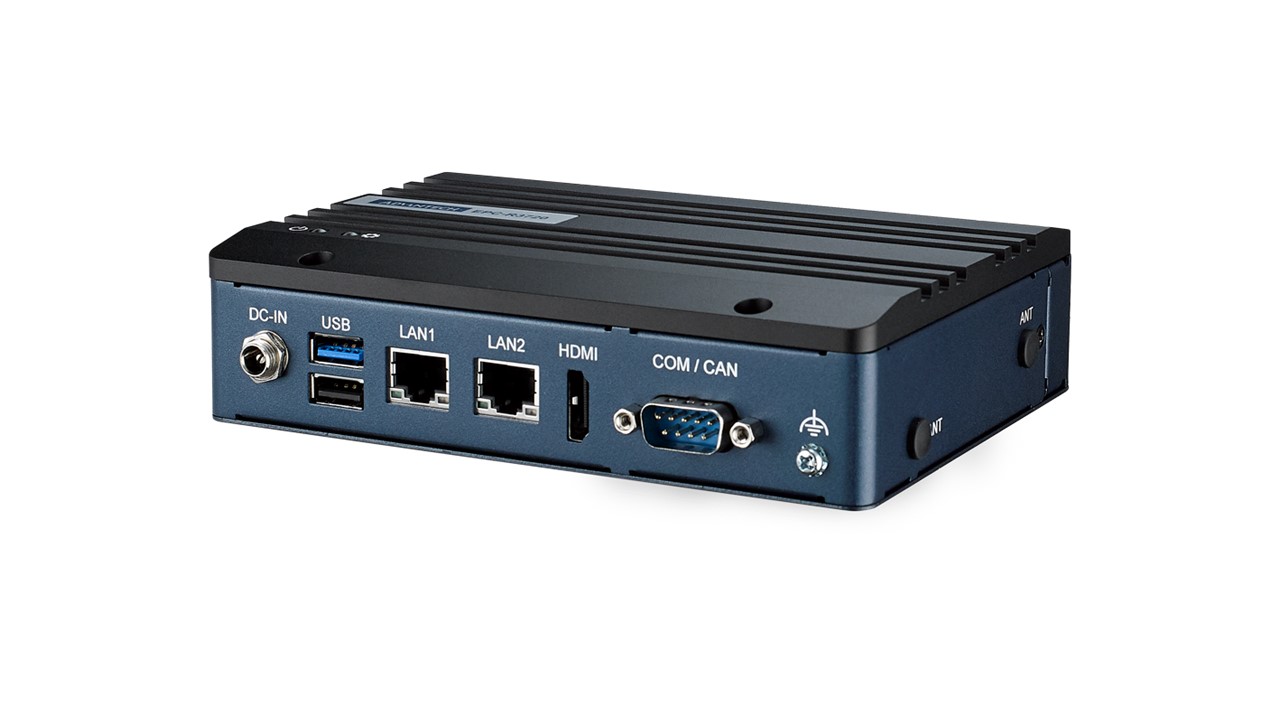 EPC-R3720
Edge AI System
Operating Temp.: -40-70 °C
3.0G vibration compliance
9.2 W (max.)
Lockable DC Jack
Plug-and-play COM/CAN port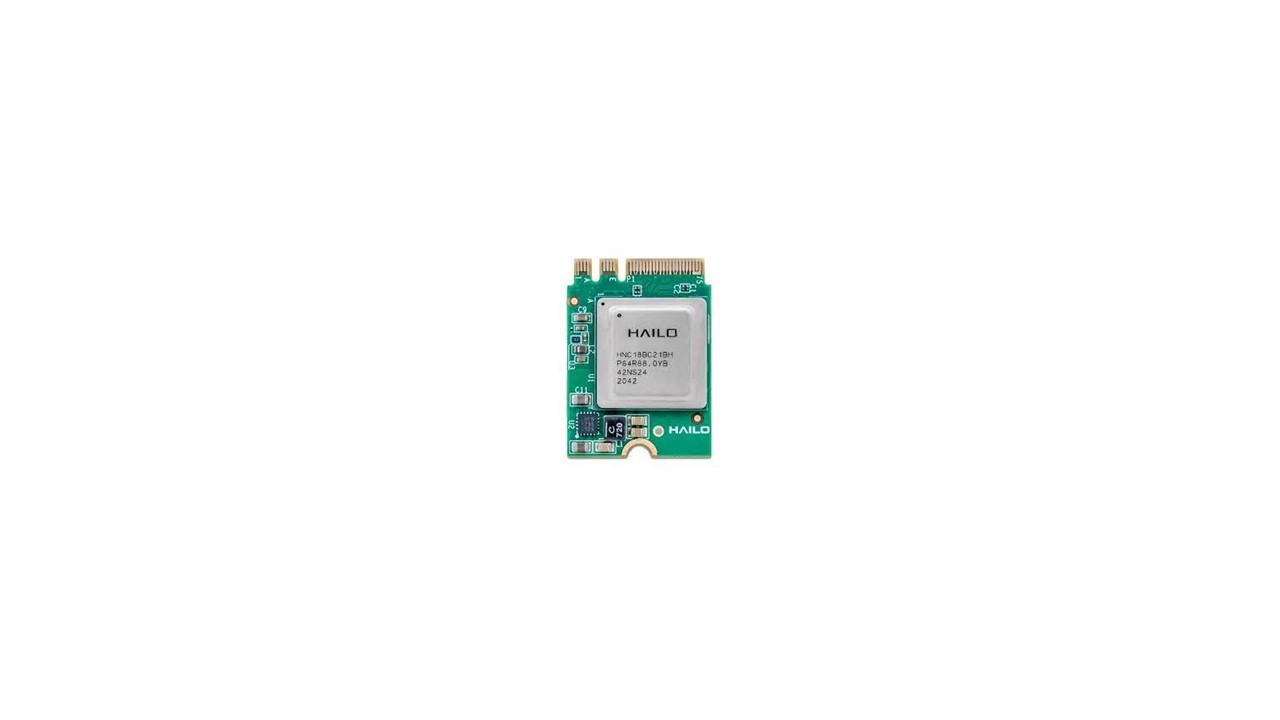 Hailo-8
AI processor with up to 26 TOPS
Best-in-class power efficiency at 2.5W
PCIe Gen-3.0, 2 lanes (up to 16 Gbs)
Frameworks: TensorFLow/Lite, ONNX, Keras, & Pytorch
OS: Linux