Advantech, ZEDEDA, and Arrow Electronics Ecosystem Alliance Generates Edge Computing Solution for Connected Oilfields
8/7/2022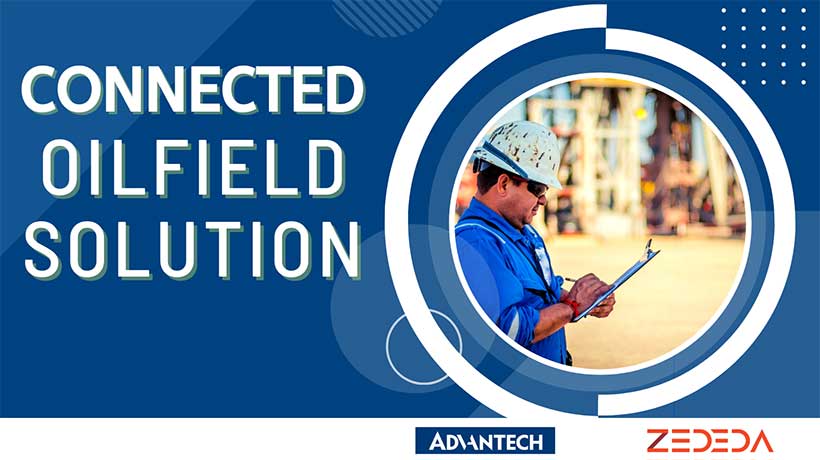 A ZEDEDA and Advantech collaboration, utilizing Intel-based technology, helps provide cost-effective, 24/7 visibility of oil and gas assets and processes.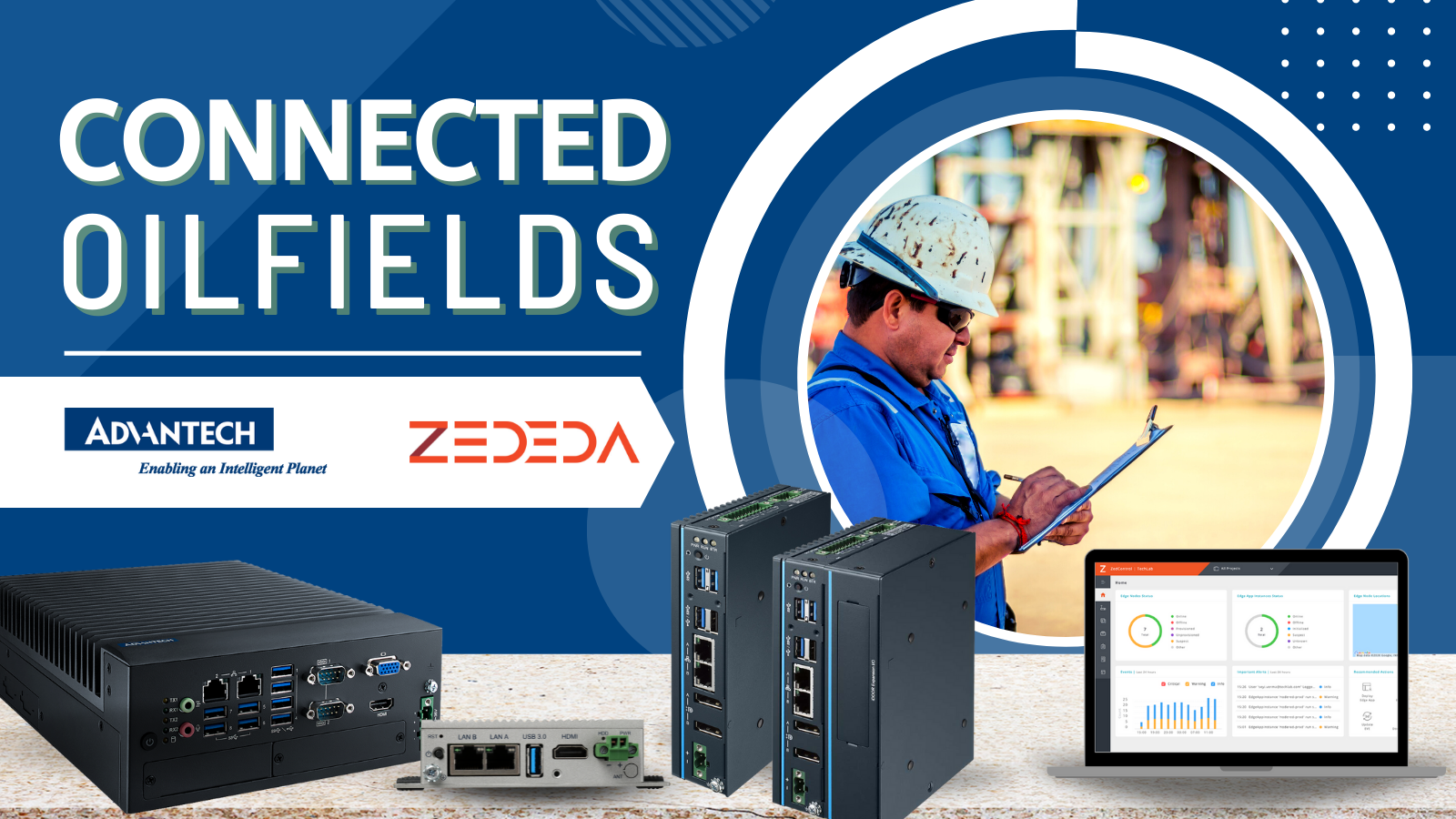 Cincinnati, Ohio – August 8, 2022 – Advantech, a leading provider of industrial Internet of Things (IoT) and automation technology, and ZEDEDA, the leader in management and orchestration for distributed edge solutions, have announced a new, combined solution for Connected Oilfield Systems to help streamline and reduce costs in oil and gas field operations. Supported by the latest in Intel processing technology, the joint Advantech and ZEDEDA solution will be available through Arrow Electronics.
Oil and gas sites require numerous pieces of equipment to operate effectively, with the equipment usually in remote, unstaffed locations. Modernizing and implementing a scalable, connected oilfield system means complete supervision and accurate data for all assets to monitor and manage operations. Real-time visibility of accurate data is imperative for effective management, safety, and productivity in the oilfield, especially for remote assets.
Oil and gas customers can gain deeper insights into operations by utilizing machine learning and artificial intelligence tools within the new Connected Oilfield System solution. These insights and real-time data help reduce operational costs, increase security, consolidate edge hardware, and simplify deployment, management, and orchestration of devices in the field.
ZEDEDA's SaaS (Software as a Service) offers a scalable, cloud-based solution for managing and orchestrating distributed edge infrastructure and applications to deliver visibility, control, and security. The solution features cloud-native agility, zero-touch provisioning, powerful zero-trust security, and flexibility for future-proofing applications. Additionally, users have the freedom to deploy and manage apps in virtual machines (VMs), containers, and clusters on any hardware, and connect field operations to any on-premise or cloud system.
"We're excited to be working with our strategic partners Advantech, Arrow Electronics, and Intel on this solution to help oil and gas operators accelerate their digital transformation and increase their ability to remotely manage connected operations," said Jason Shepherd, VP Ecosystem, ZEDEDA. "Together, we provide highly-rugged, secure, and scalable infrastructure to support customers' legacy, on-prem software investments alongside new cloud-native edge computing innovations."
With ZEDEDA, end-users can remotely orchestrate edge hardware and apps at scale, adding intelligence to operations on-demand, all while unlocking data value for real-time decisions. ZEDEDA includes an application marketplace with popular edge applications, such as Microsoft Azure IoT Edge, Nozomi Guardian, and Intel OpenVINO. ZEDEDA's direct integration with Azure IoT Edge simplifies the deployment and management of solutions at the edge. Enterprises and original equipment manufacturers (OEMs) can customize the marketplace with curated apps. ZEDEDA is enabled by the open-source edge operating system EVE-OS from LF Edge, which protects customers from vendor lock-in.
The ZEDEDA solution integrates with select Advantech industrial hardware devices for data acquisition, intelligent connectivity, edge processing, control, and secure backhaul. Compatible Advantech hardware options for the Connected Oilfield System solution vary based on specific environmental and power requirements, such as Class 1, Division 2 hazardous locations. All devices utilize the latest in Intel processing technology:
MIC-770-V2 is powered by a 10th generation Intel® Xeon®/Core™ i socket-type (LGA1200) processor with Intel® W480E chipset, offering excellent computing performance and flexible expandability using MIC i-Modules and Advantech iDoor modules.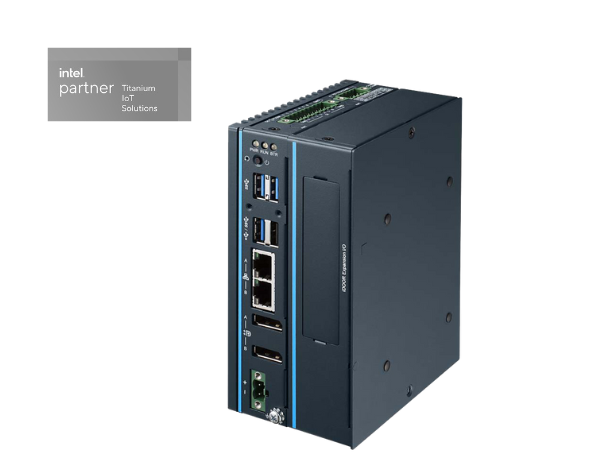 The UNO-410 is a rugged computer featuring anti-explosion protection, which is ideal for gateway deployments for in hazardous environments.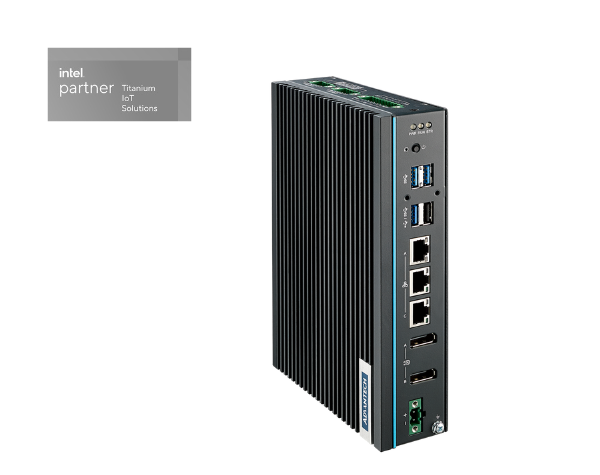 The UNO-148 is a high-performance DIN-rail IoT controller that supports TSN features to fulfill time-synchronized applications.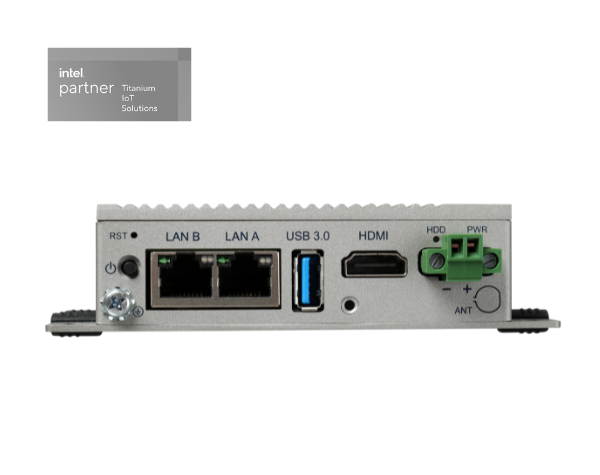 The UNO-2271G-V2 Edge gateway boasts an Elkhart Lake Intel CPU, which builds on new levels of CPU and graphics performances with integrated IoT features, real-time performance, manageability, security, and functional safety—all at a cost-effective price point.
"As an industry leader in IoT edge hardware and embedded platforms, Advantech is thrilled to continually build a diverse partnership ecosystem to offer compatible, end-to-end solutions utilizing software and visualization components," said Carolyn Swan, director of IoT Partnerships, Advantech IIoT Group. "ZEDEDA and Advantech have a history of successful collaboration, and we're happy to bring this innovative solution to the oil and gas industry. With Arrow Electronics' expertise in intelligent solution distribution, we'll be able to help even more industrial customers improve operations, management, and deployment of edge visualization applications."
Advantech has designed various product line solutions for the oil, gas, and petrochemical industry, catering to different environmental and power challenges. Products with Class 1, Division 2 (C1D2) certification, such as the UNO-410 explosion-proof gateway, can withstand hazardous industrial environments. The UNO-410 and UNO-148 edge computers also comply with IEC 61010-1 safety requirements.
The combination of ZEDEDA's edge orchestration solution and Advantech hardware enables customers to modernize operations and network infrastructure in remote and challenging locations. The new Connected Oilfield System solution has expansion capabilities for the future and can support additional oil and gas applications similar to oilfield monitoring.