It's tough to make a buck in manufacturing today while products are increasingly complex and require more assembly steps. Advantech offers assembly line monitoring solutions with a simple IoT architecture to improve the assembly operation. In addition to collecting data from the assembly process, the solutions also enable data analysis and visualization, as well as integrate with WISE-PaaS platform for industrial APP applications. The factory managers can be in full control of all the details happening on the line for real-time management to optimize assembly operations.
Software Diagram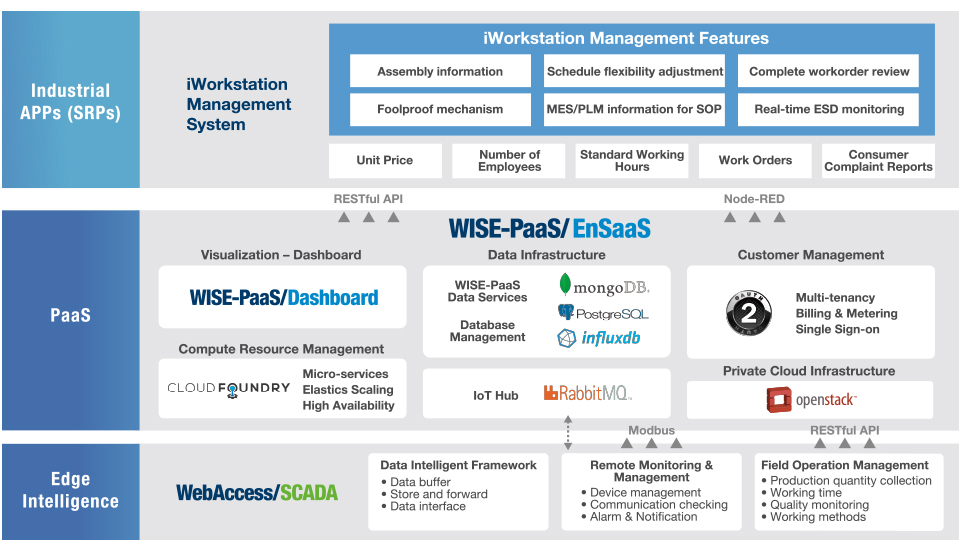 System Architecture
Feature Highlights
Assembly Workstation Management
The solution allows workstation data to be collected, analyzed and visualized as all kinds of assembly line information and key performance indicators for managers to optimize assembly operations.
Automated eSOP Management
SOPs are easily mismanaged under manual paper-based processes. The automated eSOP system solves the shortcomings of prior approach by scanning barcode to have the lasted SOP e-documents.
ESD Real-time Monitoring
The ESD monitoring system alerts immediately if there is any disconnect from the operator to ground, thereby shortening the corrective action loop and controlling the ESD environment
Industrial Applications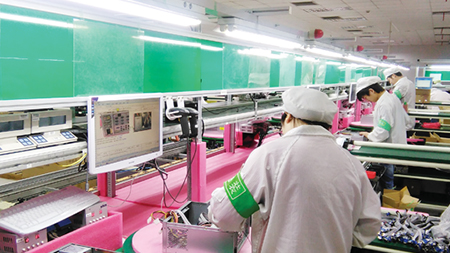 Computer Industry
Computer manufacturers are constantly looking for new ways to improve workplace efficiency
Enabled data visualization management of the assembly line information for optimizing operation efficiency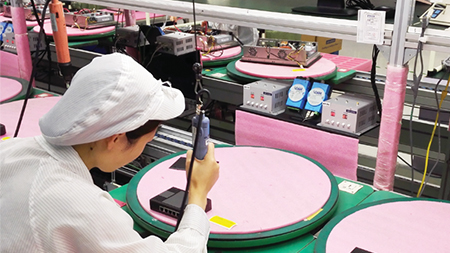 Communication Products
Mobile phone and communication manufacturing expects productivity improvement and quality control of manual assembly lines
Ensured product quality and improved on-time deliveries of products and services.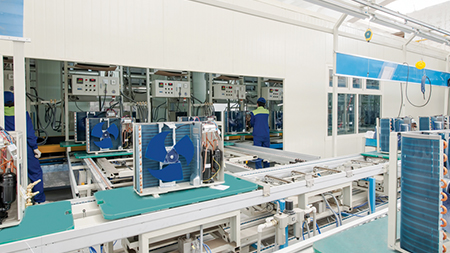 Consumer Electronics & Appliances
Very often consumer electronics and household appliance manufacturers need abundant labor force for their assembly lines
Reduced labour costs by eliminating wasted time and improving process flow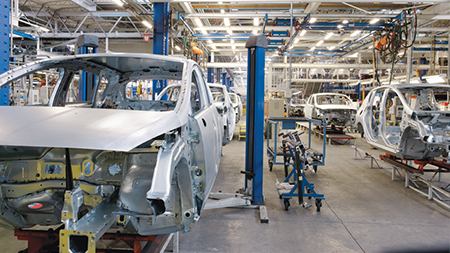 Automotive Assembly
The automotive industry requires highly flexible and changeable assembly systems to increase productivity
Improved automotive assembly reliability and quality with long-term stable operation
SRP Visualization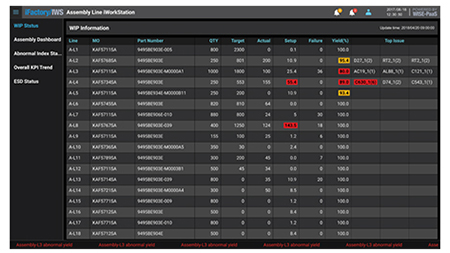 WIP Information
Accumulated Production Quantity
Production Yield Rate
Error/Warning Messages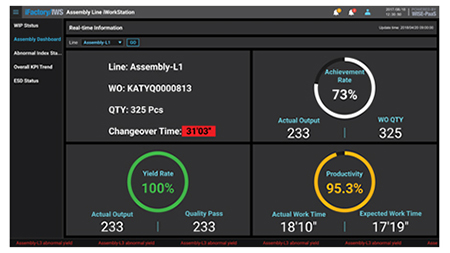 Assembly Line Information
Work Order Completion Rate
Production Yield Rate
Production Efficiency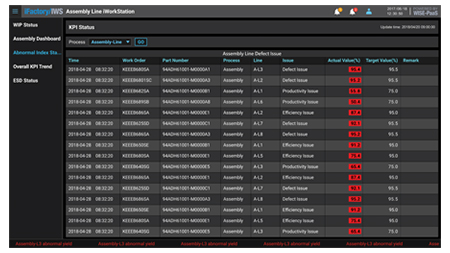 Abnormality Index
Abnormality Analysis
KPI Status
Incident Records of Work Orders
Monthly Work Order Completion Rate
Monthly Production Yield Rate
Monthly Production Efficiency
Monthly Management Indicators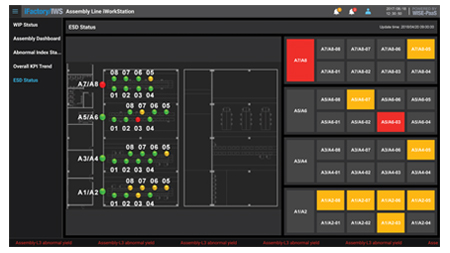 ESD Personnel Anti-static Detection
Abnormal Alarm
ESD Report Management