Customized Service
We offer a ready to use embedded OS image. It provides a complete set of components that enable rapid proto-typing and application development.
Windows 7 Pro/ Ult for Embedded Systems, Windows embedded 8/8.1 Pro, Windows 10 IoT Enterprise LTSB.
XP Embedded, Windows Embedded Standard 2009, 7, and Windows Embedded 8 Standard.
Windows Embedded POS Ready 2009, 7, Windows Embedded 8/8.1 Industry Pro for Retail, and Win10 IoT Enterprise LTSB for Retail.
Windows CE4.2, 5.0, 6.0, and Windows Embedded Compact 7 and 2013.
Board Support Packages (BSP) Services
We work with silicon and component vendors to get the latest embedded drivers. We integrate them with modified kernels, boot loader and SW API to produce a fully verified BAP. With Advantech BSP, customers can build up their solutions on Windows and customized their own HW.
Innovation Utility Service
OS Enhance Tool : A utility for setting embedded lockdown features.
WES Language Adding Tool: A utility to quickly add languages packs.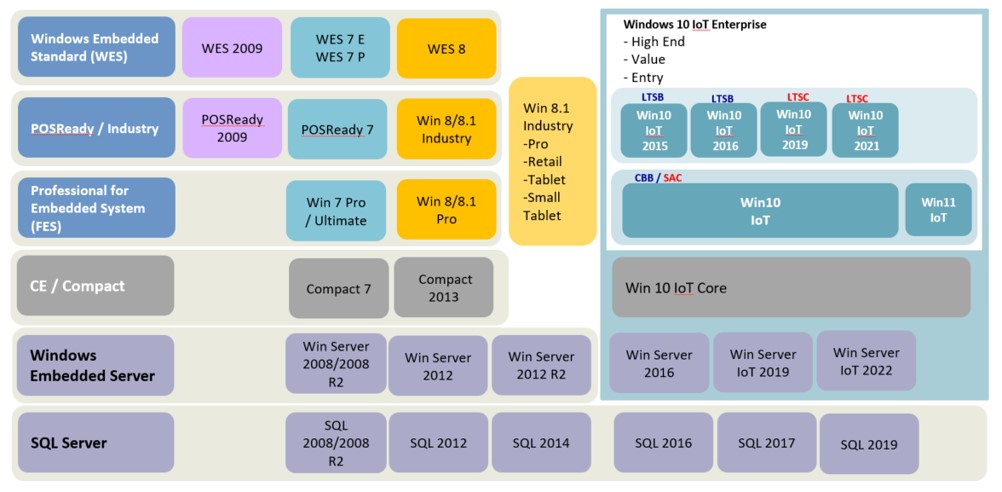 Product List