Advantech Cooperates with VinBigData to Develop AI Applications
4/11/2022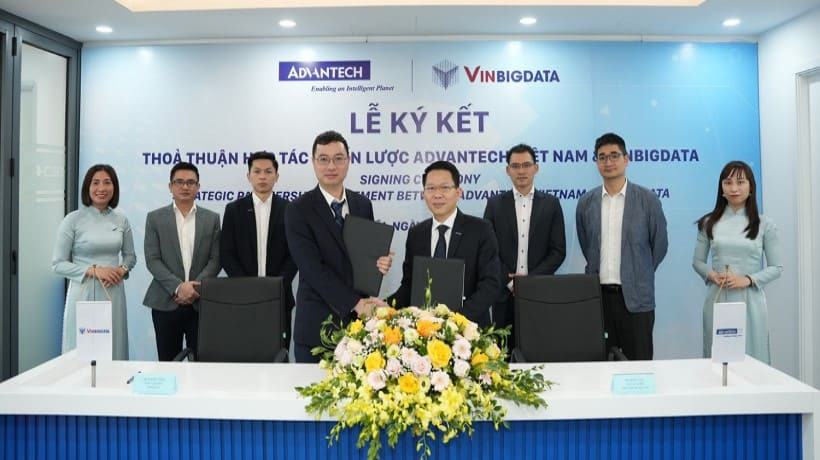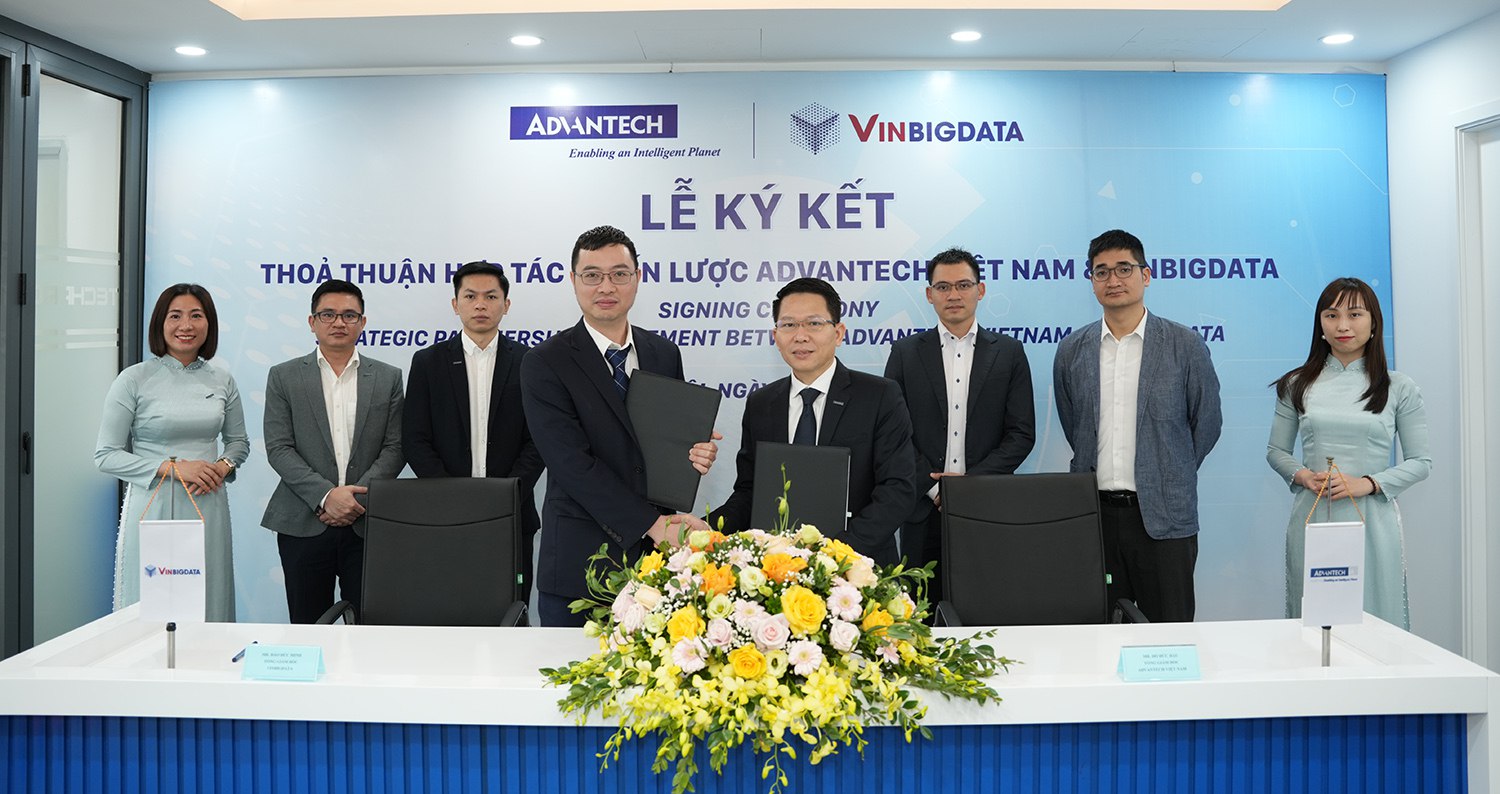 Advantech Vietnam Technology Co., Ltd and VinBigData Joint Stock Company (Vingroup) have signed a strategic cooperation agreement aimed at delivering AI solutions and AIoT applications to customers in Vietnam.
Advantech is a smart IoT solution leader excelling within the industrial production, healthcare, and smart city fields. Analogously, VinBigData is a leading AI development enterprise in Vietnam that provides big data and AI technology products and platform solutions in the computer vision and smart healthcare sectors. VinBigData is also Advantech's PACS (cloud-based medical image data management) partner in Vietnam.
In an effort to leverage their mutual strengths, Advantech and VinBigData have cooperated on packaging solutions related to AI applications in smart public surveillance camera systems, smart healthcare, smart cities, and infrastructure. Given its potential in diverse industries, both parties are focused on the development of AI-applied-solutions in computer vision.
This collaboration is expected to produce smart, highly-applicable products and technology solutions that meet the strict market demands while simultaneously being affordable for most customers.
Speaking at the signing ceremony, Dr. Dao Duc Minh, Chief Executive Officer at VinBigData stated, "Artificial intelligence in Vietnam is no longer a just a research field — it has been emerging in all aspects of life. VinBigData appreciates Advantech's outstanding AI applications and their efforts towards serving the best interest of their customers. We expect that this strategic partnership with Advantech will lay the foundation for a smart product ecosystem in the field of medical imaging and computer vision while contributing to future improvements in the quality of life of Vietnamese people"
Mr. Do Duc Hau, General Director of Advantech Vietnam, affirmed, "The signing of this strategic cooperation agreement with VinBigData shows that the two parties really trust each other and continue in their mutual desire to launch useful technology products. We aim to reach out beyond Vietnam's borders because we can see our mutual capacity and advantages, as well as the global market demand for technology products leveraging AI. VinBigData has a strong research team, a clean data source, and a good testing environment. Conversely, Advantech is a leading technology corporation with operations on a global scale. We believe that pursuing the shared goal of "enabling an intelligent planet" will bring practical benefits to customers of both parties and act as a bridge which delivers "Made in Vietnam" technologies to the international market.
The signing of this strategic partnership agreement marks an important milestone in the relationship between Advantech Vietnam and VinBigData. Indeed, it demonstrates their unyielding commitment to improving the quality of their products and services while bringing optimal technology solutions to both domestic customers as well as customers in Southeast Asia.