Smart Machinery for Digitizing Shoe-Manufacturing Machines
3/21/2022
In consideration of the high-mix, low-volume production model typical of the shoe manufacturing industry, Advantech cooperated with a major shoe manufacturing machine maker to build a smart machine management solution that integrates intelligent software and hardware technologies.
Three major trends have emerged in the machinery industry in recent years — the standardization of power generation and carbon reduction, the servitization of products and solutions, and smart manufacturing equipment. In response to these trends, the shoe-making machinery industry must accelerate its smart transformation to enhance its competitiveness. Accordingly, Advantech collaborated with the machine maker to deploy Smart Machine Builder Solution that leverages Advantech's expertise in smart manufacturing, machine networking, and AI edge computing for smart machine management.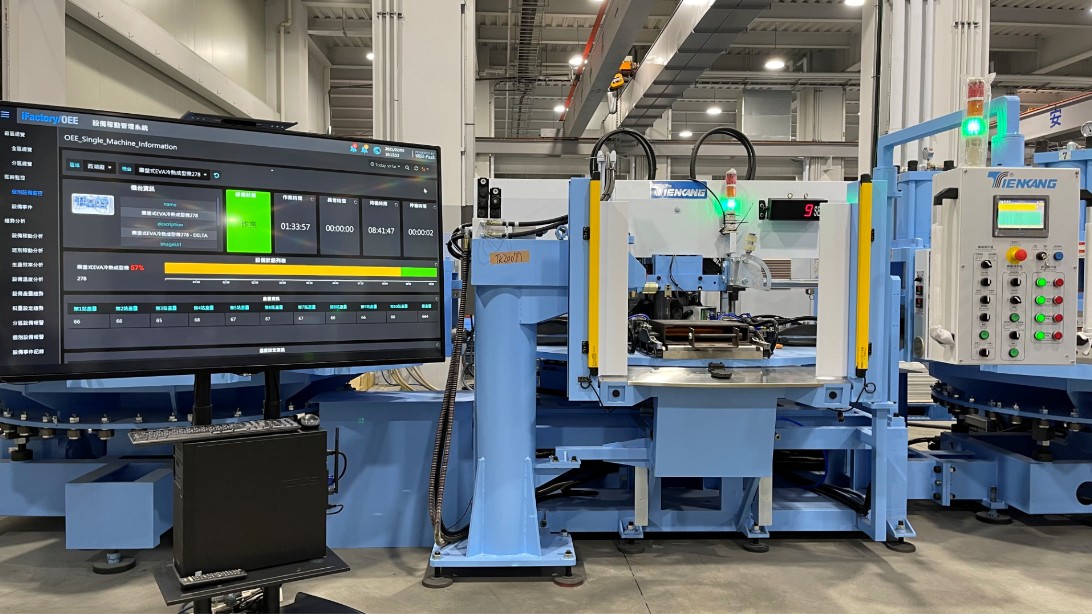 Significant Benefits Enhancing Corporate Competitiveness
In terms of hardware, the shoe manufacturing machine maker adopted Advantech's real-time monitoring (RTM) gateway for collecting machine data to facilitate operations monitoring. The provision of an anomaly call-out function enables managers to troubleshoot problems in real-time. The RTM function has also solved a long-existing data integration problem caused by machines using different communication protocols and data formats. Now, with the standardization of equipment and sensor data, factory managers can monitor every machine from the OEE app dashboard.
In terms of software, the Smart Machine Builder Solution adopted by the machine maker can be integrated with Advantech's WISE-PaaS cloud platform and combined with value-added industrial apps, including the Overall Equipment Effectiveness (OEE), Repair Management Service, and Event, Alarm, and Notification (EAN) applications. All of these tools have enabled the machine maker to digitally upgrade its machine-making facilities and provide more just-in-time after-sales services.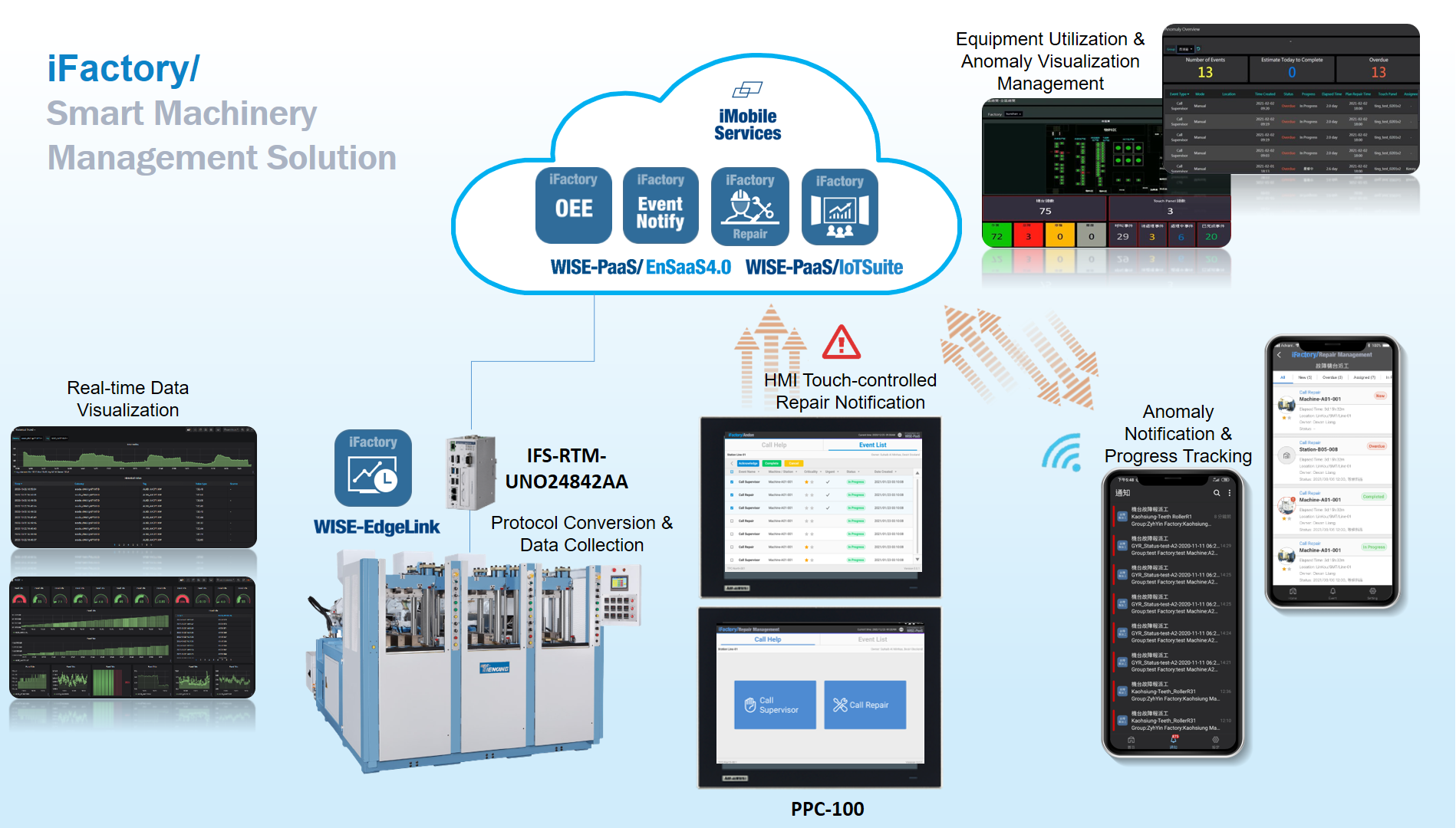 Currently, Advantech and the machine maker have completed the first stage in the implementation of the Smart Machine Builder Solution. Both parties will continue to collaborate in work to expand the smart functionalities of the machines. Collecting data from intelligent shoe-manufacturing solutions facilitates the implementation of lean production and optimizes the realization of digital transformation.
"Advantech's Smart Machine Builder Solution helps us take the first step into realizing smart machinery."— General Manager at the shoe manufacturing machine maker