Dah Feng Capsule Industry Leverages Advantech WISE-IoT to Develop an Integrated Information Platform for Digitalization/Net-zero Transformation
1/11/2023
Dah Feng Capsule Industry (DFC) was established more than 50 years ago and is the only manufacturer in Taiwan that produces general purpose acid-resistant vegetable-based hard capsules for the pharmaceutical industry. As such, it has long been favored by many European and American pharmaceutical companies and nutraceutical producers.
DFC is dedicated to becoming the world's leading professional empty hard capsule brand and has energetically invested in resources, talent, and technology in recent years, hoping to accelerate the pace of its digital transformation. Due to this activity, DFC was well aware that it was essential to realize data visualization, as well as information transparency, and better efficiency throughout the whole company. DFC decided to implement Advantech's WISE-IoT solution to build a unified information platform that could accommodate both IT and OT data, as well as to connect edge systems to the cloud.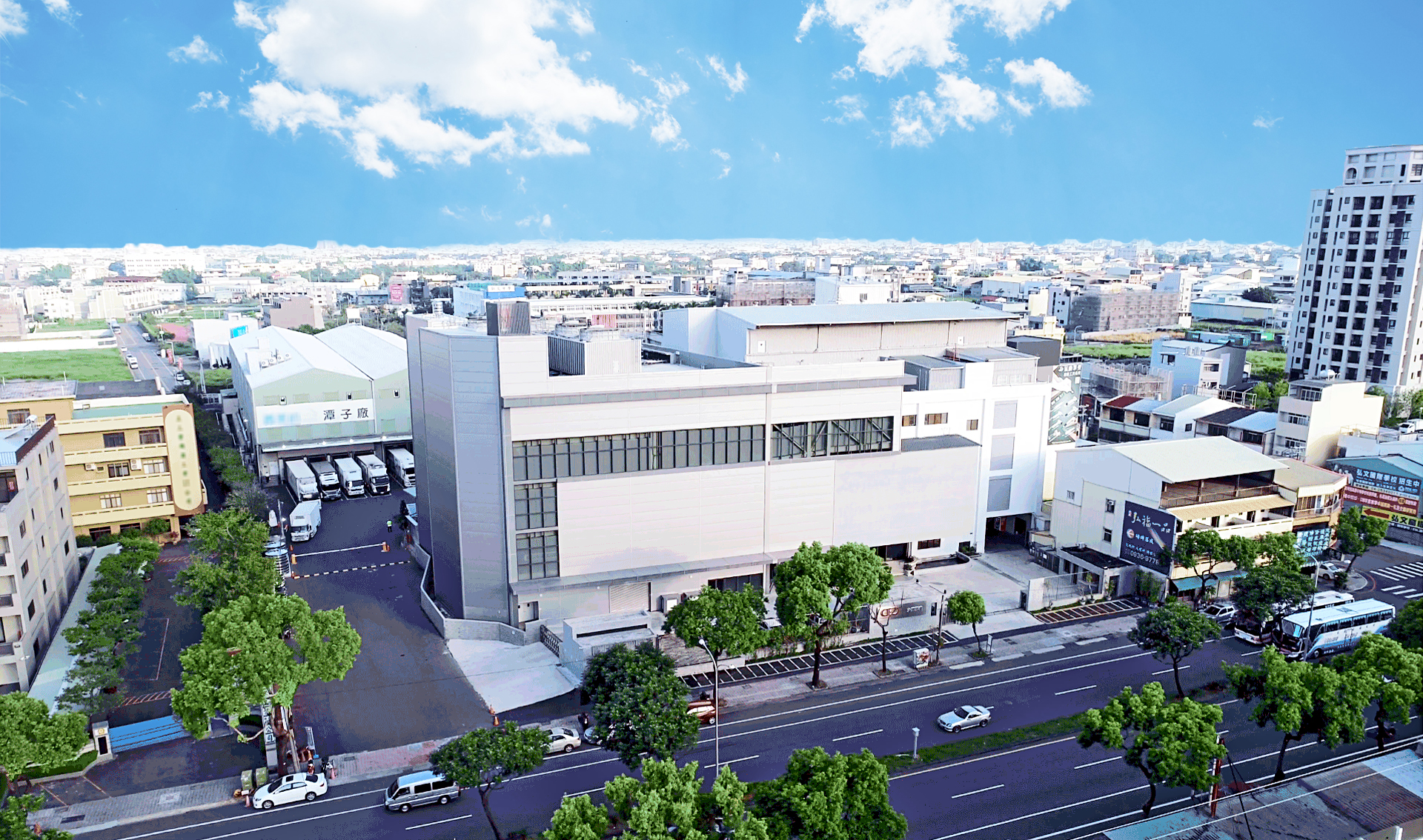 Improving the efficiency of communication with an information sharing platform
DFC facility engineer, Jun-Hong Wu pointed out that although automation has become a global trend, compared with industries that use advanced production processes, the threshold for implementing automation for the capsule manufacturing industry is much higher, due to it being a relatively niche industry. Therefore, solutions that automation equipment suppliers had to offer were very limited. DFC could only rely on an in-house technical team to integrate each module and each section. In addition, because many pieces of equipment were not equipped with data communication modules or PLCs, it was extremely difficult to start data integration.
However, considering the urgent requirement for digital transformation and the need for addressing issues related to ESG and sustainable management at the same time, DFC was driven to act quickly to improve the blind spots in its data presentation. The main priority was to create an information platform that breaks through departmental barriers, so as to reduce communication costs between departments and improve the efficiency of detecting abnormal events. Since Advantech was DFC's long-term partner, DFC knew that Advantech had plenty of experience in realizing edge-to-cloud integration, so it was an easy decision to cooperate with them.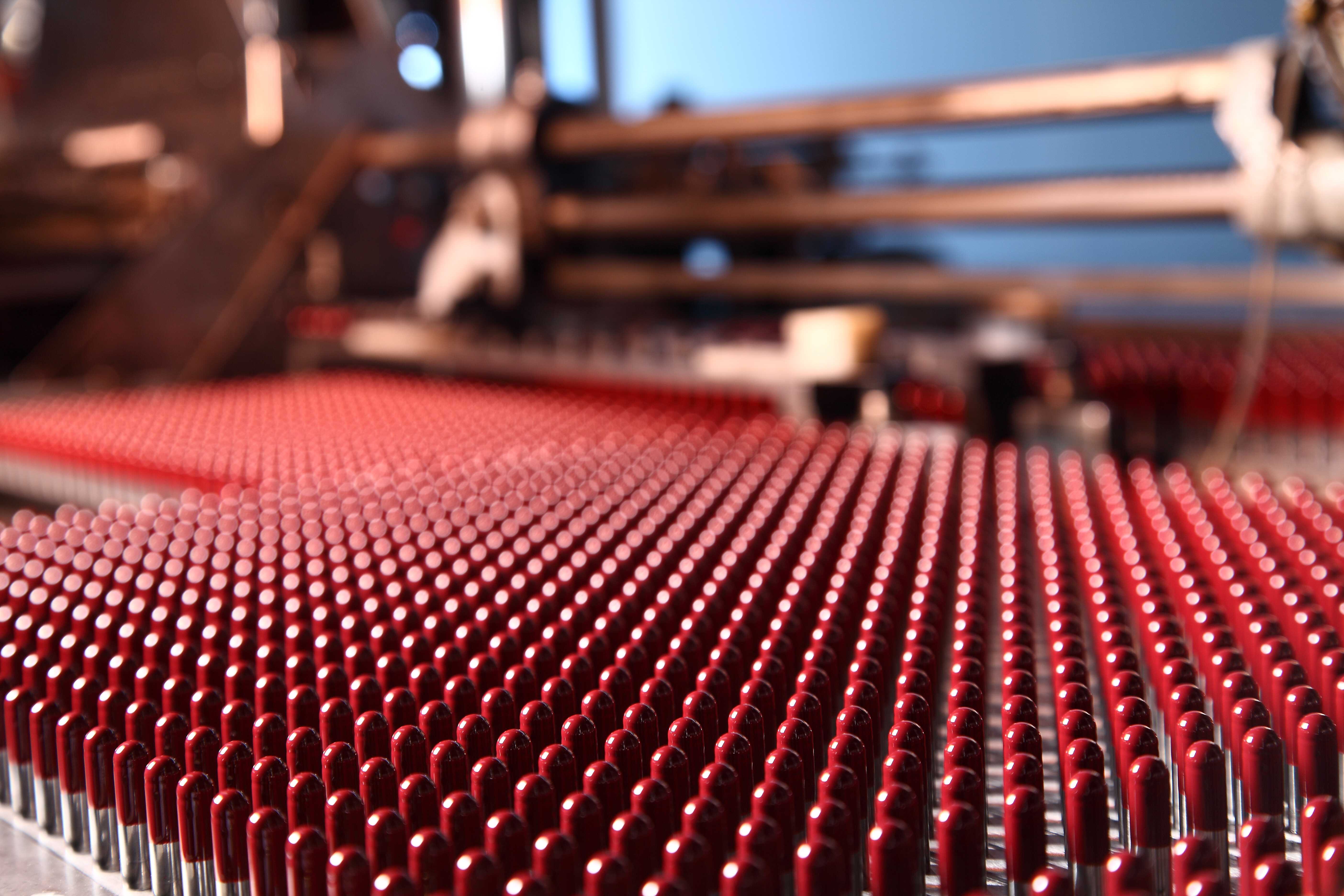 DFC had very high expectations, so it expected to store and send all system information through a single centralized platform. In addition, with 24/7 online monitoring, the platform should ensure data integrity and fulfill the role for abnormal event management, energy efficiency management, system risk management and more. Due to such expectations, some parts of the platform are still under development. However, with the progress of the project so far, Advantech has effectively helped DFC to achieve cross-section data integration of various sources such as production machines, air conditioning systems, water resource management and more. Staff in related departments and facility engineering departments can now clearly get an overview of all objective data through the visualized dashboard, ensuring real-time and accurate communication between departments, avoiding miscommunication and errors. Furthermore, apart from improving their problem-solving efficiency, the centralized platform also helps managers make better informed decisions and allows them to easily calibrate all the systems to optimal operating conditions.
Jun-Hong Wu said that because Advantech has solid industry experience and has delivered many successful field applications in cross-domain data integration, DFC hopes they can achieve a good-to-great digital transformation through this close cooperation.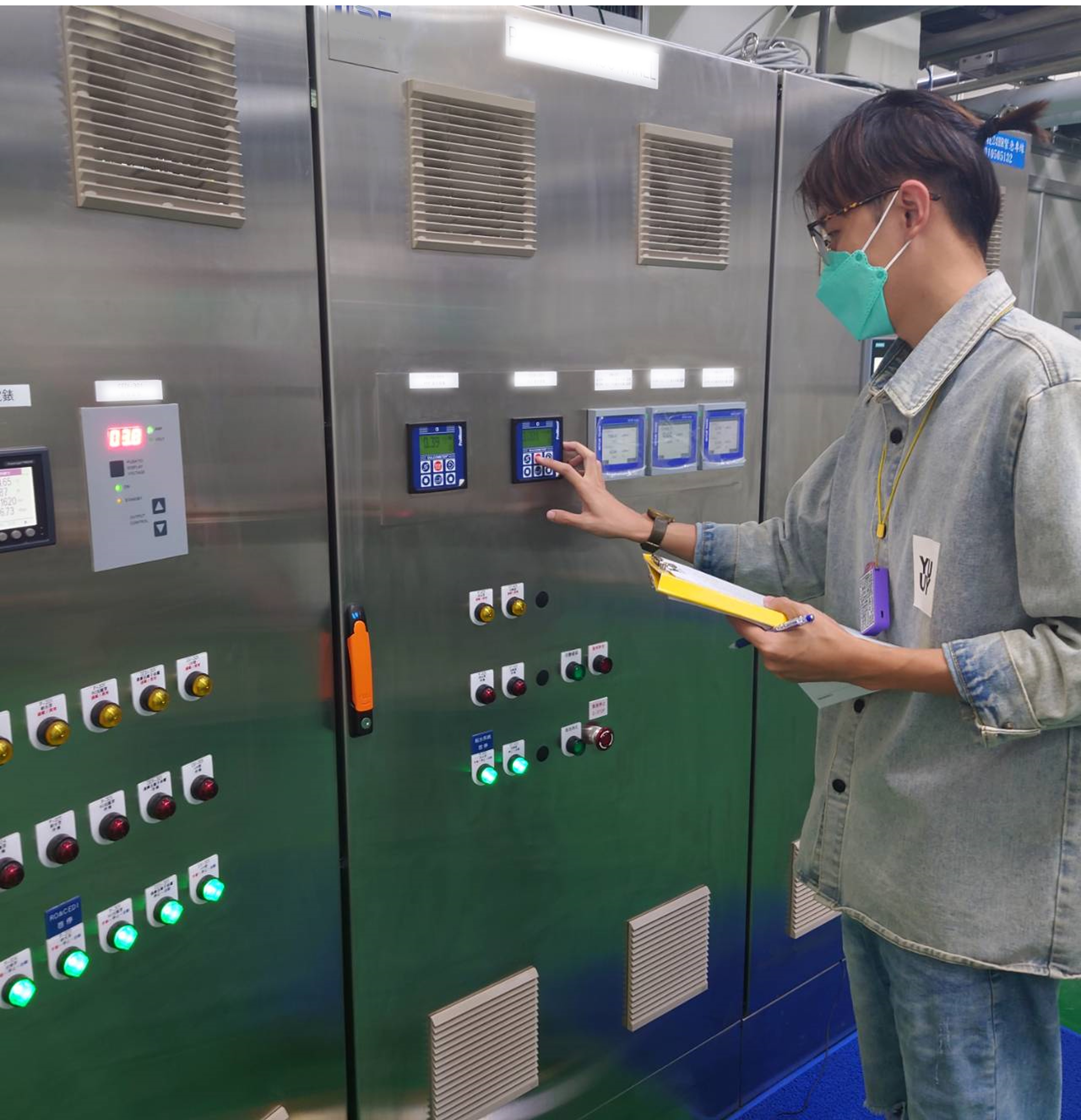 Energy efficiency sustainable management and ESG practices across the whole site
When it comes to the benefits of information integration, Feng-Juan Huang, assistant manager of the CEO's office in DFC, elaborated on them from two aspects. The first concerns the collaboration of production machines and air conditioning systems. They are two types of equipment independent of each other. The management and data collection had been conducted by different departments. However, changes in key parameters of the air conditioning system, such as air volume, temperature, and humidity, have a direct impact on the products produced by the production machines. Therefore, when negative factors, such as high ambient temperatures were present, production staff were naturally keen to inquire about the air conditioning settings from the facility engineering department, but the two departments often took a long time to communicate and discuss the issue and reach a satisfactory conclusion.
Now that the information about the equipment is simultaneously displayed on a single dashboard, production staff can immediately access temperature sensor data from the source in the air conditioning system. This means they can quickly adjust it if necessary without any delay so no time is wasted on clarifying issues between the production floor and facilities departments. Before deploying the platform, the production and the facility engineering departments needed to check each other's information which could take 2 to 3 hours to resolve. Now, fixing problems can be done within 1 to 2 hours, increasing operational efficiency by nearly 66%.
The second issue was regarding the water resource management. Through a single dashboard window, real-time monitoring of data such as water output, consumption, and drainage could be easily determined, so that the facility engineering staff could set water balance targets according to accurate data. Based on the water balance target of the whole site, the water resource allocation during peak and off-peak hours could now be dynamically adjusted and optimized. Before, when the facility engineer went to an equipment location after receiving abnormal notifications, reaction times were too slow, causing water imbalances that affected the production schedule. After implementing the water resource management dashboard, the facility engineer could now quickly gather all information on the cloud platform. Furthermore, due to setting up a dashboard in the office, the information could be viewed anytime, even during meetings. Facility engineers now had complete control over problems in advance, so there was no need to panic after receiving alert notifications. This effectively prevented any water imbalances, and successfully eliminated any negative chain reactions.
Feng-Juan Huang emphasized that in recent years, the awareness of ESG has increased, but for DFC, which has been exporting products to European and American markets for many years, it genuinely understood that ESG is not just a business term but has serious economic consequences. Therefore, DFC proactively planned its corporate policies to address ESG standards in advance and drew up energy saving and carbon reduction programs. Looking forward to the next step, it will leverage Advantech's WISE-IoT solution to establish an energy efficiency management system covering the entire site, so that management can quickly grasp accurate and transparent energy data from the entire site much more quickly and comprehensively. Moreover, by applying effective data analytics to this data, it will continuously help improve operations and energy efficiency going forward..
In short, the integrated information and data analytics platform will be DFC's cornerstone strategy for driving positive business cycles coordinated with corporate social responsibility, product quality, and customer service, thereby enhancing customer value.