DENSO WAVE and Advantech Offer a User-Centric IoT Data Server to Promote Industry 4.0
2/7/2022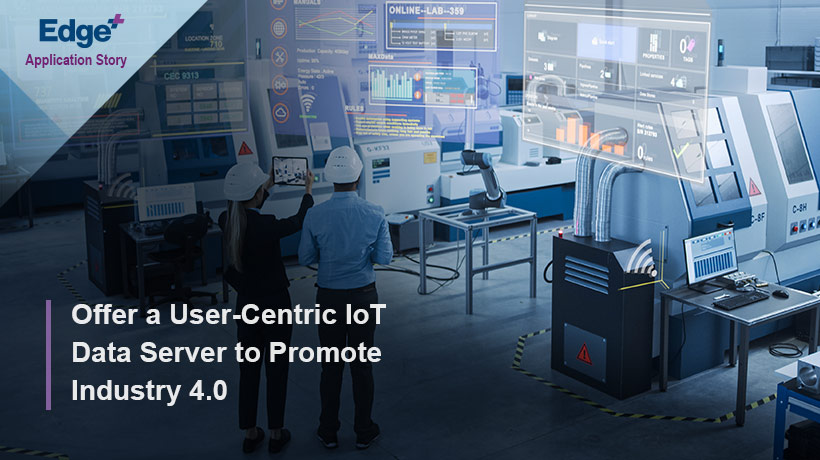 DENSO WAVE has utilized Advantech's EPC-T4286 Compact Embedded Computer and created the IoT Data Server, a unique IoT solution dedicated to manufacturing edge computing applications. This solution is aimed at establishing a true IoT system for various types of manufacturing and helping customers embark on their Industry 4.0 journey.
Interview with DENSO WAVE
Robotics and automation have been used in manufacturing and industrial control systems for decades. Today, driven by the maturity of IoT, big data, and AI technologies, manufacturers can derive insights from data capture and analysis for virtually every aspect of manufacturing. These insights can be leveraged to reduce downtime, improve quality and overall efficiency, increase production capacity, and achieve business goals. Thus, edge computing plays an important role in capturing data, and in some cases it also has a role in preprocessing the data to reduce load on the cloud system.
However, modern factories typically have many components and tools in their automated production lines, including PLCs, DCSs, robots, sensors, machine vision systems, controllers and HMIs. These are also present in facilities not directly related to production, such as electricity meters and air-conditioning systems. DENSO WAVE commented, "due to the lack of Industry 4.0 knowledge and engineering resources, many manufacturers often struggle with figuring out where to start their digital transformation and determine how to collect data from all their production lines and facilities. Hence, a rugged edge computing solution that can be installed in many types of production environments and process various data types while coping with different cloud server environments can really help them set off on the journey of Industry 4.0."
A one-fits-all IoT data server connecting the edge to the cloud
Leveraging the EPC-T4286, DENSO WAVE developed the IoT Data Server, which is essentially a data integration controller with a built-in dashboard and non-programming data integration software utilities. This user-centric industrial edge computing solution requires only a few simple steps to set up and enable data visualization. It is a true one-fits-all solution that supports more than 1,000 automated device models with more than 250 communication protocol providers of ORiN. In addition, it can be connected to various types of local servers (e.g., OPC, FTP and Web) as well as mainstream cloud server services (e.g., AWS and Azure). It also has builtin McAfee antivirus software for system and data protection.
The EPC-T4286 not only solved the issues DENSO WAVE encountered with their previous server model, but it also has a small footprint, is lightweight, and features a one-sided I/O panel design that makes for a better installation experience without compromising computing performance. The IoT Data Server's standard data management functions for data collection, processing, storing, event notifications, and reporting can also help users manage and utilize data in various scenes, including anything from production cell systems and production lines to factory networks and clouds. Processing data closer to production lines reduces latency and data transmission costs, makes the system more responsive, and ensures system security and reliability. Thus, the IoT Data Server makes it easy for users to manage automated production lines and other equipment so that everything works smoothly and flawlessly.
A true IoT system that links all automated tools and robots
Originally, the development of the IoT Data Server was intended for DENSO's Factory IoT Project, which was aimed at linking DENSO's 130 automotive parts manufacturing sites around the world. The first system implementation was carried out at one of the sites in Japan. The quality inspection results, production history analysis, event notifications, and near realtime insights derived from the production lines allowed them to identify the cause of defects, reduce production downtime, and realize nonstop automated production. The overall efficiency rate of the site was raised from 84% to 90%.
DENSO WAVE will continue implementing the IoT Data Server at the rest of DENSO's production sites, help them increase their productivity by 30%, and achieve the goal of being an outstanding factory (DANTOTSU factory). DENSO WAVE emphasized that to establish a true IoT system for various types of manufacturing, it is essential for their solution to support more and more communication protocols used by different automated tools, robots, and many devices used in production. Looking to the future, as DENSO WAVE's core technology is software, the company expects Advantech not only to enhance their hardware lineup constantly, but to also provide long-term warranty, supply continuation, and global after-sale services for its international business, ensuring that the most suitable embedded computers can be applied in different types of production sites around the world.
Advantech's Solutions and Application Benefits
Leveraging Advantech's EPC-T4286 Compact Embedded Computer, DENSO WAVE developed the IoT Data Server, a data integration controller with built-in software utilities for creating visualized dashboards and no-code programming. It is a user-centric industrial edge computing solution that requires only a few simple steps to set up and deliver visualized data.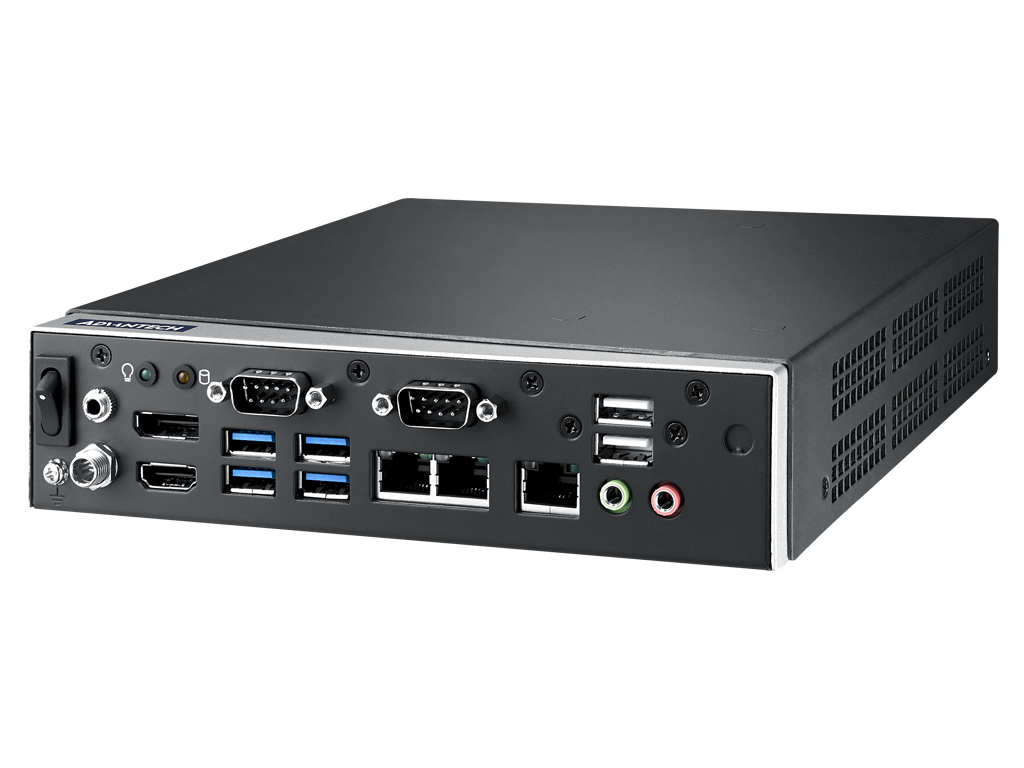 THIN Compact design with 44.2mm in height
Thin barebone with multi-IO ports is suitable for variety of application environments with DC-in design
Easy and quick installation for additional peripherals
One 2.5" shock-resistant drive bay
Support Wall/VESA/Din Rail Mounting
Support SUSI, WISE-DeviceOn and Edge AI Suite