Ensure Stable Production with CNC Spindle and Tool Health Assessment System
12/30/2022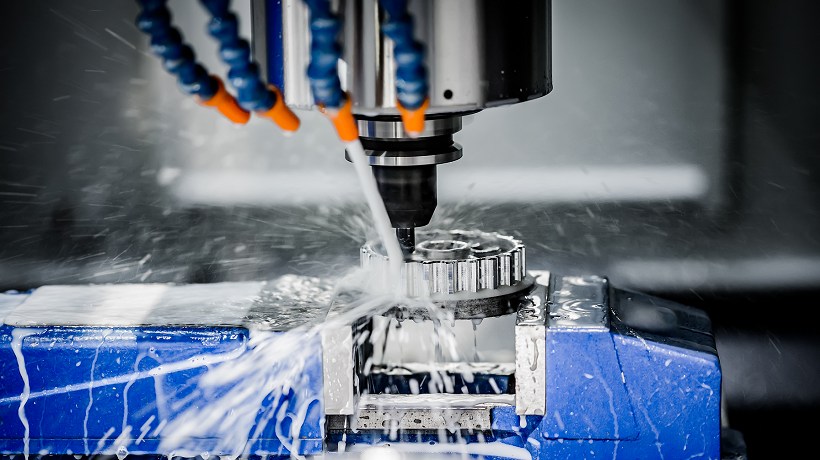 Partner: imCloud CO., LTD.
Region: Taiwan


Precision-machined products are expensive. If unexpected tool chipping and breakages happen during machining, it could cause quality issues and a whole batch of products may have to be rejected, meaning productivity will be affected and extra costs incurred.
Also, although the probability of component failure is relatively low, should such an event occur, delivery of spare parts could be delayed by days or even weeks and this can make the loss of production difficult to estimate. These kinds of problems are caused by a failure to detect anomalies in time, in advance.
The precision CNC machine center has become a very common system used in precision manufacturing. However, unexpected failure of a spindle or tool can cause the shutdown of a production line, damaged workpieces, as well as unstable product quality. To maintain stable and reliable precision machining, a predictive maintenance system with a Prognostic and Health Management (PHM) solution will be the key to addressing the following issues:
The unit cost of cutting tools is relatively low, but a tool change can stop a production line for 4-6 hours. The decision for tool replacement timing is made based on the careful judgement and experience of a skilled engineer who may rely on something as simple as the level of workpiece burrs or noise a tool makes. Quality defects caused by failure to detect a tool anomaly before it has caused problems may result in products having to be called back after shipping. It is therefore crucial to monitor tool health in real time to minimize or avoid later callback costs.
Tools wear intensively when hard-to-process materials like composites, expensive aerospace metals, or titanium alloys are machined. However, tool changes before the end of a tool's useful life can result in high hidden costs. To avoid this, tool health should be monitored in real time to determine the optimal timing of tool replacement and minimize wasted tool life.
If a spindle issue occurs, the machine may be down for maintenance for several days while engineers carry out measurements, repairs, and tests. Long downtimes are problematic for large-quantity orders with tight delivery times so operators need to be able to monitor spindles to detect early-stage anomalies. This will help suppliers be notified in advance of the need for spare parts as necessary.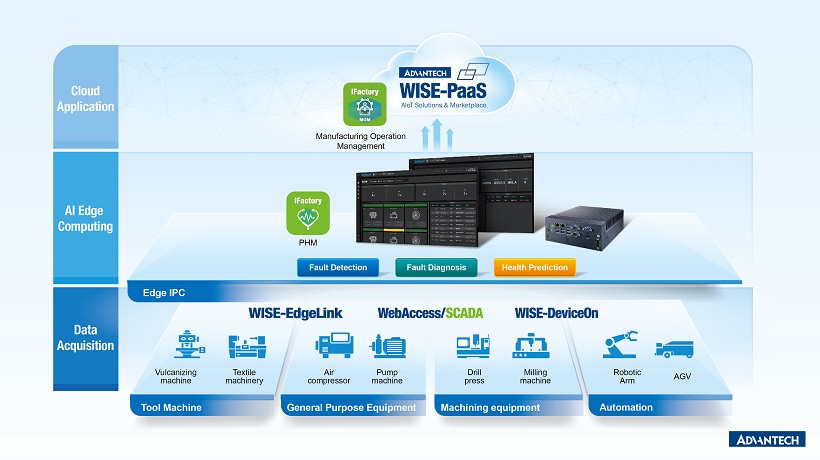 Vibration and current sensors are mounted on the spindle and tool holders of the CNC machines to collect vibration and current data which is then input to an MIC-770 V2 industrial computer. The health indexes of the spindle and tools will be provided by the PHM analysis via the built-in AI model to give early-stage warning to achieve the following aims:

Real-time monitoring of health conditions and the prognosis of possible anomalies to prevent unexpected machine downtime.
Optimized maintenance schedules minimize unnecessary maintenance costs and production downtime.
Shortened waiting times for scheduling maintenance and the availability of spare parts to ensure stable production.
Enable embedded smart devices to monitor the health of their clients' machines in real time. Continuous data analysis and tracking allow for timely and comprehensive maintenance service.
The CNC precision spindle and tool health assessment system is applicable to different machine operating conditions. Real-time health evaluation and fault diagnosis of both spindle and tools allows immediate warnings to be given to relevant personnel for a response when an anomaly occurs.
Tool health monitoring: quantifies actual tool life, avoids unnecessary early tool replacement, and makes the best use of tool life. At the same time, a pre-warning function suggests optimal timing for tool replacement to avoid workpiece quality issues caused by excessive tool wear.
Spindle health monitoring allows early-stage warning of impending failure to avoid unexpected downtime caused by a degraded spindle.
"The implementation of Advantech PHM solution helps us improve production efficiency and reduce hidden costs caused by unnecessary tool changes."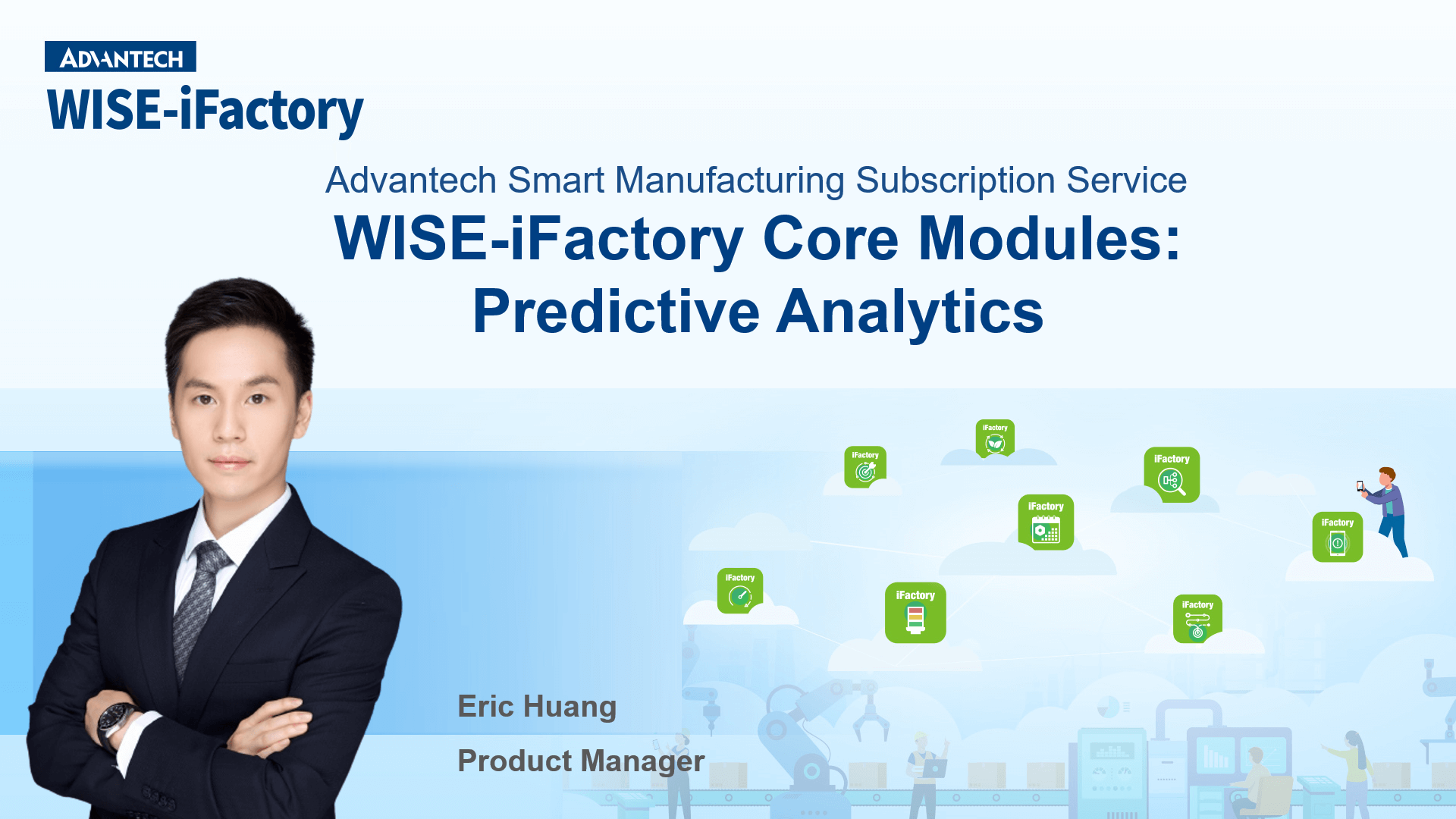 Advantech WISE-iFactory: Predictive Analytics
PHM is a machine-centric solution, helping end customers to detect machine anomaly in early stage and provide health state prediction. The information can be used as the decision-making for optimizing maintenance schedule to achieve the goal of smart machine management.