Machine Condition Monitoring System for Steel Manufacturing
9/17/2021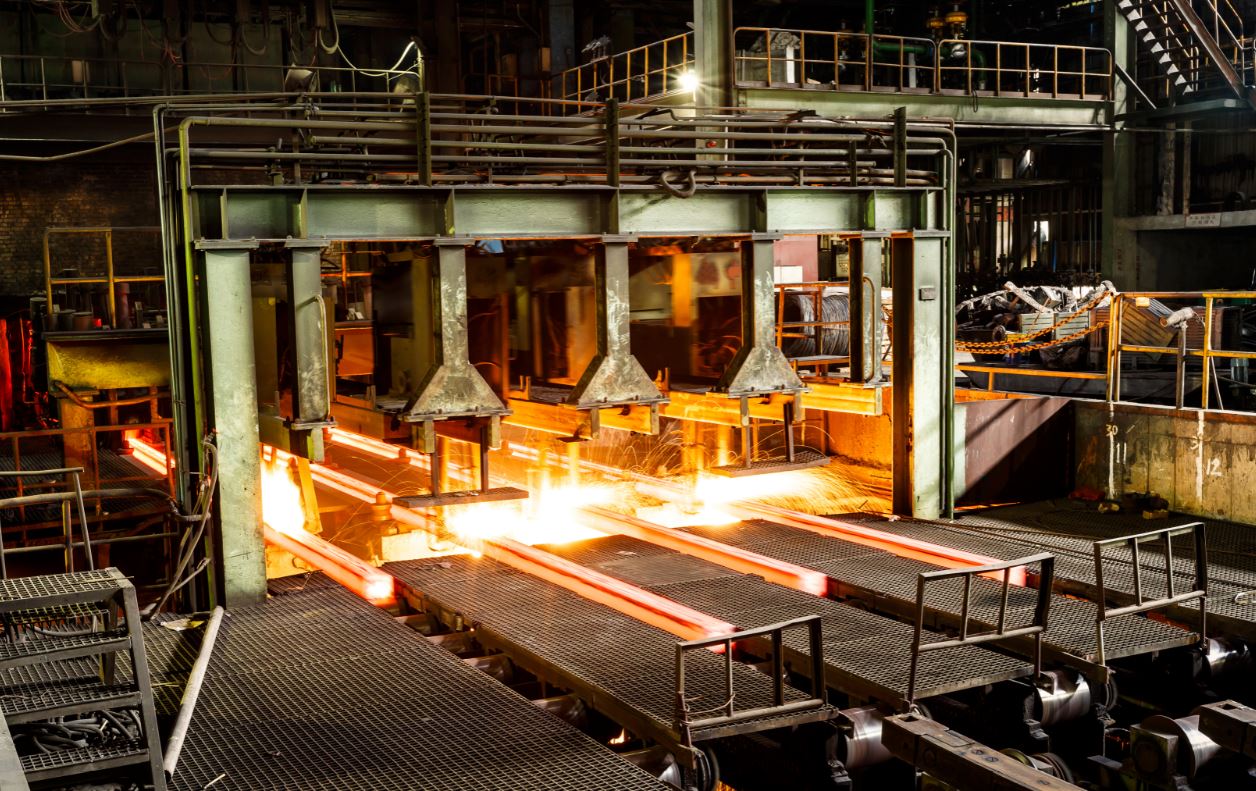 Taiwan's largest steel manufacturer was trying to improve operational reliability, efficiency, and profitability while remaining competitive in the global market. Doing so necessitated comparing the deployment costs of machine monitoring solutions with the costs accrued by unexpected downtime.
Analogously, maintaining existing equipment creates challenges for metal and steel producers. Advantech's machine condition monitoring solution enables operators to maintain equipment effectively while monitoring the status of critical assets in real time.
Steel production processes — namely rolling/cold rolling and the creation of finished steel products — require a diverse selection of safe and accurate large-scale production equipment. This equipment generates vibration, pressure, liquid level, and temperature data during operation in facilities. Measuring and analyzing this data enables effective monitoring and management. Indeed, vibration data is highly indicative of machine health statuses. Nevertheless, large equipment requires equally large numbers of sensors. This makes signal synchronization between sensors a critical factor in the success of equipment monitoring solutions.
In order to ensure the accurate collection of dynamic signals, these systems require a high-performance platform. This platform needs to be capable of providing data storage and real-time computing; as well as time domain and frequency domain analysis. This system also needs to provide real-time updates regarding machine statuses to improve maintenance and management efficiency.
The project in this case adopted four Advantech PCIE-1802 dynamic data acquisition cards and a synchronization cable. These cards were paired with Advnathech's MIC-7500 high-performance computing platform and DAQNavi/SDK software development kit. Advantech's PCIE-1802 dynamic data acquisition card provided 8 x sets of simultaneous acquisition channels with up to 24-bit resolution. Each of these channels samples 216K vibration signals per second. Similarly, the 8 x channels can sample up to 1.6M vibration signals per second simultaneously.
Steel production equipment requires the integration of 32 sets of high-bit (24-bit) vibration sensors (IEPE sensor) for measurement. Each sensor channel needs to achieve time synchronization to facilitate accurate data analysis and interpretation. Advantech's synchronization cable and four PCIE-1802 cards enable the synchronization of 32 channels for the collection of 6.4M sampling data per second across all 32 channels.
Following collection, its transfers data to the MIC-7500 high-performance, industrial computer for processing and analysis. These advanced capabilities engender machine monitoring and management through time and frequency domain analysis. In addition, Advantech's DAQNavi/SDK software development kit supports multiple programming languages, and leverages ubiquitous Labview VI development tools. This enables system integrators to develop software applications directly using the Labview interface.
MIC-7500: 6th Gen Intel® Core™ i Processor Compact Fanless System

PCIE-1802: 216 kS/s, 24-bit, 8 Dynamic Signal Acquisition PCIE Card

PCIE-1803: 128 kS/s, 24-bit, 8-ch Dynamic Signal Acquisition PCIE Card

DAQNavi/SDK: DAQNavi/SDK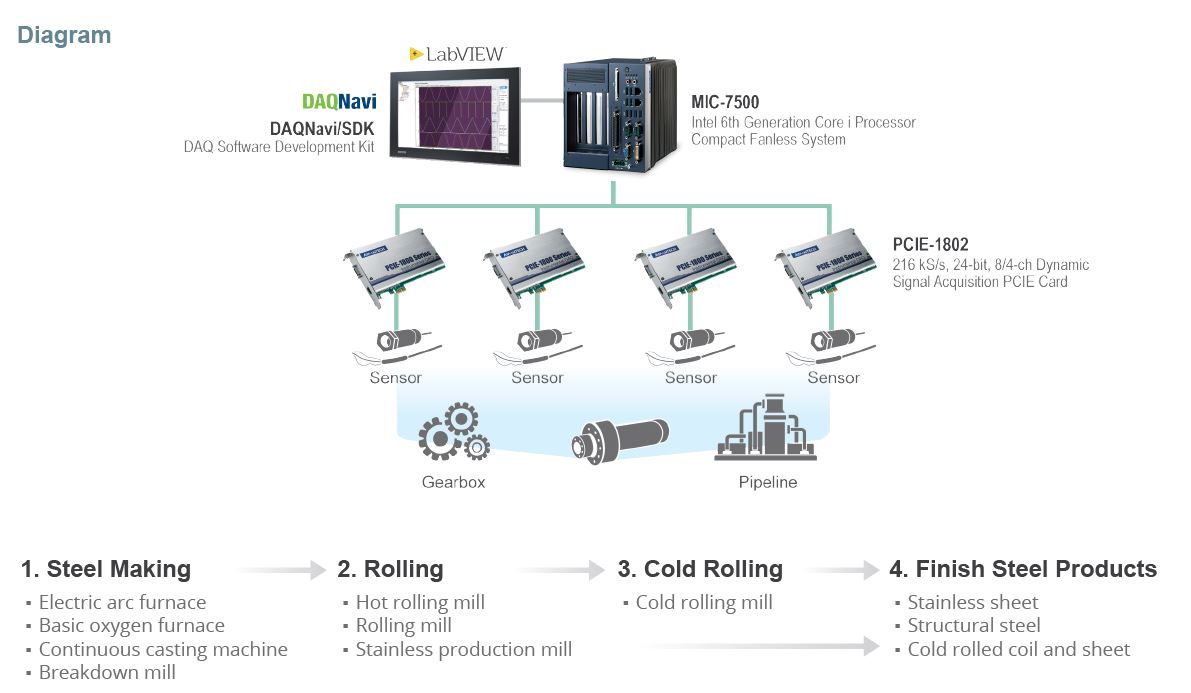 Large-scale equipment monitoring requires three elements — sensing, acquisition, and computing. Advantech played an important role in this project by providing the PCIE-1802 dynamic signal acquisition card and the MIC-7500 computing platform with DAQNavi/SDK software development kit. Indeed, DAQNavi/SDK and LabVIEW's advanced capabilities enable Advantech's customers to complete their development quickly.
In order to meet customer requirements for specifications and costs, Advantech developed another streamlined version of the PCIE-1803 dynamic signal acquisition card in less than a year, meeting their customer's specifications and cost expectations. This newly developed version is fully compatible with PCIE-1802 software but reduces costs by 30%. Advantech seeks to accelerate industry 4.0, and looks forward to lending its extensive experience to similar projects in the future.