SD-WAN Simplifies Network Management to Support Distributed Workforces
7/20/2022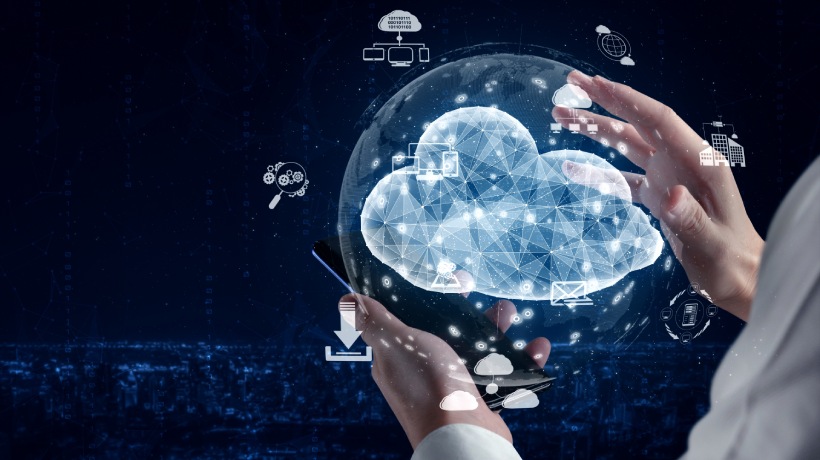 In today's world of connected devices, always-on mobility, and cloud services, networking has become increasingly complex. For many enterprises with distributed branch offices, their existing network infrastructure is unable to provide the security and responsiveness needed for current business models. Network evolution is essential to optimize the entire management structure and support a connected workforce.

To keep employees connected to the data center, the cloud, and their applications, companies are looking for cost-effective solutions that support cloud-based applications and always-on networking. Network administrators must take into account ease of rollout and administration for a hybrid workforce. A key benefit of a software-defined wide area network (SD-WAN) is the ease and speed of remote deployment. SD-WAN integrates with your existing WAN architecture to identify the most effective way to route traffic. SD-WAN also transfers security monitoring from physical devices to a centralized controller, enabling network managers to control traffic and configure priorities based on real-time network load, without requiring on-site IT support.
Simplify Network & Security Administration
Advantech's FWA-5070 1U rackmount network appliance with Intel® Xeon® Scalable processor offers up to 28 cores and 12 x DDR4 slots capable of 384 GB memory for high-performance computing. The inclusion of Advantech's Network Mezzanine Cards (NMC), which support from 1GbE to 100GbE Ethernet speeds as well as fiber and copper interfaces, ensuring flexible network connectivity. Moreover, FWA-5070 is equipped with Intel® QuickAssist Technology (QAT) and DPDK to secure network packets and accelerate packet handing.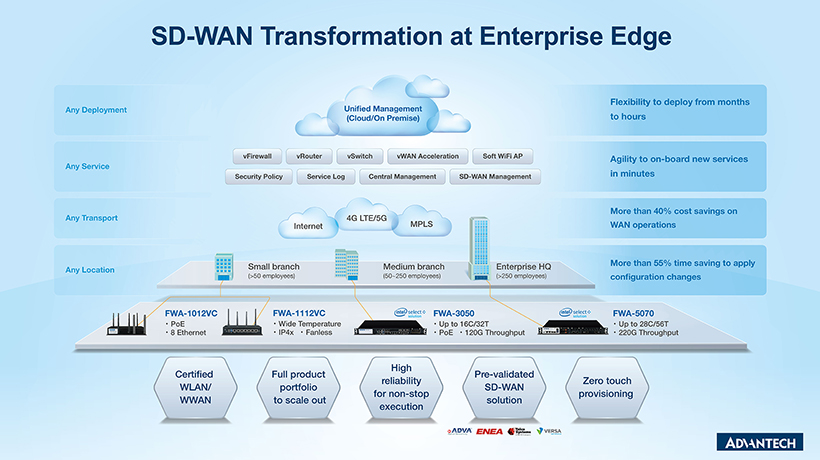 Advantech's offers a wide range of networking appliances that can be easily deployed and configured remotely, enabling enterprises to scale their network as their organization grows.
FWA-5070 can support up to 28 CPU cores to facilitate NFV deployment and high-performance computing
4 x NMC slots with support from 1GbE to 100GbE speeds support diverse connectivity and network functions, such as PoE and LAN bypass
Highly scalable solution ideal for large enterprises with distributed branch offices
Advantech 1U Rackmount Network Appliance - FWA-5070