Medical Surgical Navigation and Robotic Control Solutions
11/22/2021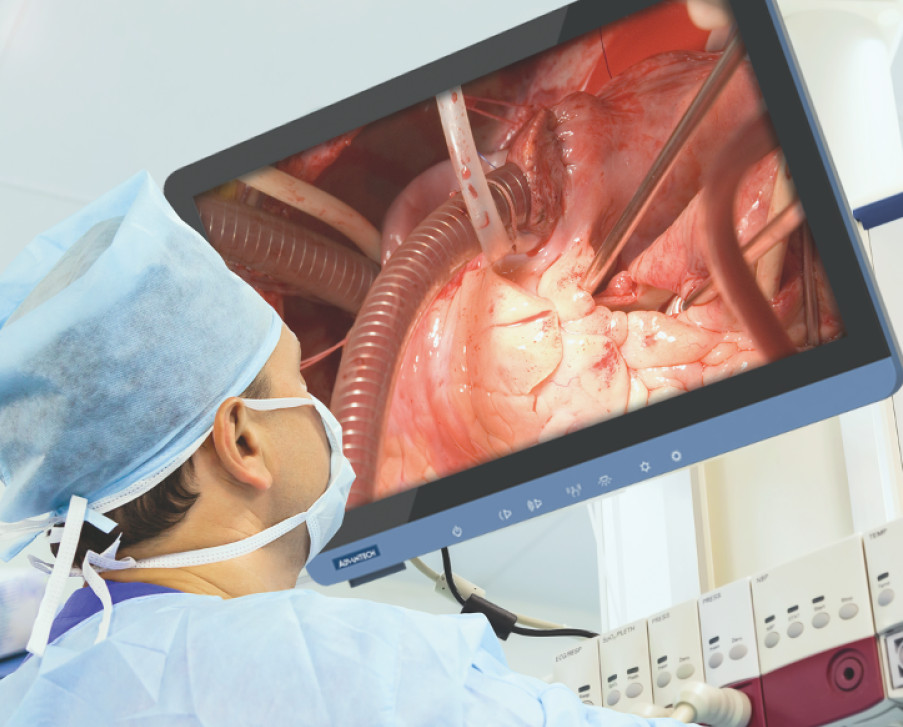 A major orthopedic surgery device vendor was looking to upgrade its stereoscopic surgical navigation system into a fully-fledged image-guided robotic surgery platform, combining surgical navigation with pre-operative and intra-operative imaging, while bringing some degree of autonomy to the robot. This development aimed to drive towards more reproducible and effective minimally-invasive interventions, cost savings through productivity gains in the operating room, and highly predictable surgical outcomes.
The upgrade from a navigation system to an image-guided robotic system called for a new computing resource that would combine high-end visualization and rendering capabilities, as well as high-end image processing capabilities. The combined graphics/compute resource had to be ableto fuse large multi-modal images in real-time, as well as augment the displayed images with smart overlays stemming from the inference of deep learning-based algorithms, with very high quality. Further, this had to be accomplished with a medical-grade solution that would meet the stringent heat dissipation and acoustic limitations of the surgical operating room without cluttering the operating space.
The choice of the right computer went to using an NVIDIA RTX A4000 embedded in an Advantech Medical Box PC. The professional grade desktop GPU based on the latest Ampere architecture provides the necessary accelerated rendering, AI, graphics, and compute performance through an optimal combination of CUDA cores, tensor cores and ray-tracing cores, all of which get leveraged by various processes running concurrently. In addition, its 16 GB of memory with support for ECC and PCIe Gen 4 provide the necessary data throughput and security, in a single-slot form factor that keeps the overall PC compact. Advantech's fan-less, medical-certified design proved to be the ideal solution for the intra-operative deployment near the operating table.