[How-to Article] Get Started with Windows 10 IoT Enterprise Using ROM-5720 Arm-based Computer-on-Module
9/6/2022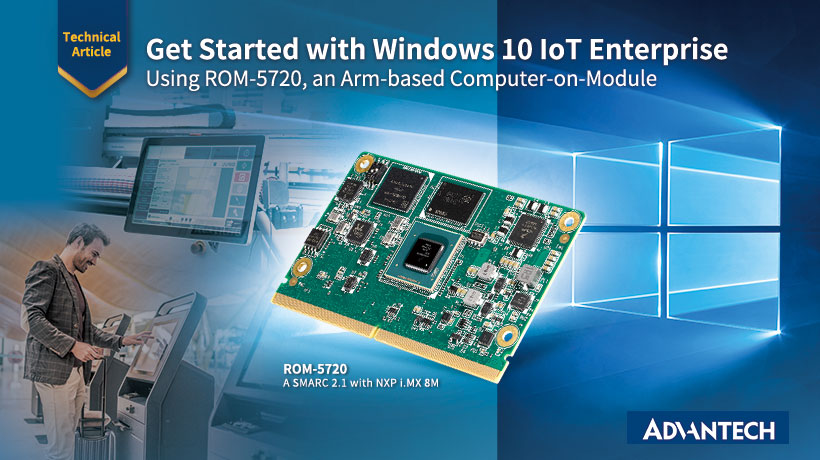 A report from Arm and Microsoft, which surveyed developer attitudes about Windows on Arm, indicates that 81% of developers expect the Windows on Arm (WoA) market to grow in the next five years. At the same time, Advantech seeks to deliver the enormous potential of WoA to our customers. Accordingly, Windows 10 IoT Enterprise LTSC on NXP i.MX 8M is now available on Advantech's ROM-5720 (click to find software release notes).
This article describes the collaboration between Microsoft, NXP, and Advantech; and their efforts to make installing Windows 10 on Arm as streamlined as possible. This ability to run x86 and x64 apps on Arm devices gives end-users confidence that the majority of their existing apps and tools will run well even on new Arm-powered devices. For the best performance, responsiveness, and battery life, users will want and need Arm-native Windows apps, which means that developers will need to build or port Arm-native Windows apps.
Check out our developer article to guide you step-by-step to set up WoA. Alternatively, join the conversation and discuss Arm-based computing solutions in our AIM-Linux Community.