DDR5 Memory Accelerates the Adoption of Innovative Data-Intensive Solutions
10/1/2022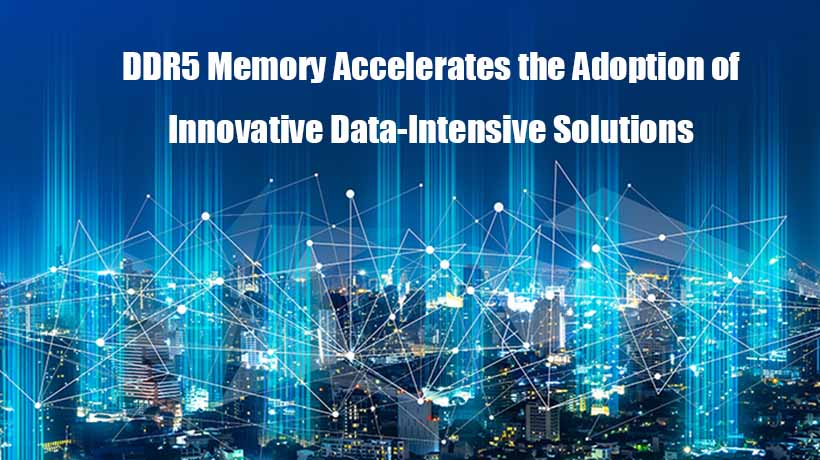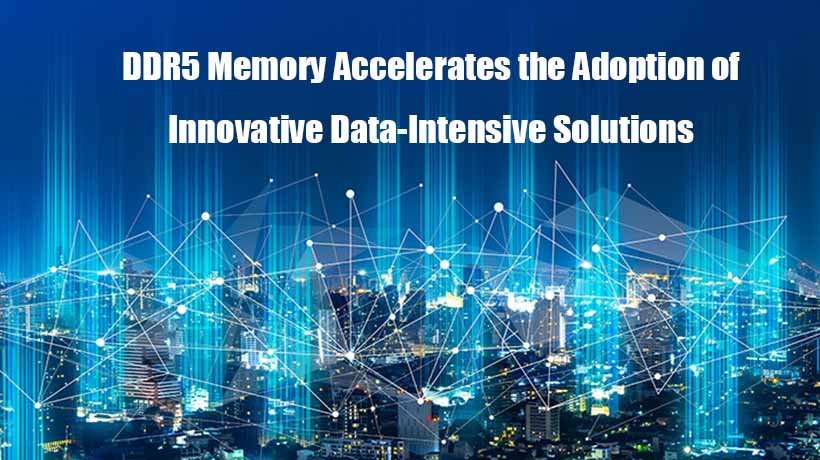 Next-generation server platforms like Intel Eagle Stream and AMD Zen 4 Genoa debuted in 2022 following the announcement of Intel's 12th Gen processor, creating a market for DDR5 applications.
DDR5 memory bandwidth is twice as fast as DDR4. Likewise, the initial 4800 Mbps transfer rate is 50% higher than that of DDR4 at 3200 Mbps. DDR5 memory also features improved capacity, stability, and power efficiency; producing a solution uniquely applicable to enterprise and data center servers, AI, and high-speed computing.
In recent years, industrial servers have enabled the adoption of diverse emerging technologies, including machine learning (ML) and artificial intelligence (Al). This trend is driving a push for increased computing power and capacity for faster real-time processing. This in turn has accelerated development of newer, faster, and more efficient generations of DDR solutions.
Accordingly, memory vendors predict that DDR5 will first replace DDR4 in industrial servers. Tellingly, servers represented 34% of total global DRAM memory consumption in 2022. Likewise, the number of DRAM memory used in servers is expected to grow by nearly 30% in 2023, and could exceed 50% of the overall DRAM consumption by 2025.
Industrial Edge Computing
Driven by new technologies with lower latency requirements, industrial edge computing continues to evolve. Supporting lower latency requires PCIe 4.0, LPDDR5, DDR5, USB 3.2 G2X2, CXL 1.1, Wi-Fi 6E, PCIe-based NVMe, and other next-generation technologies. These technologies reduce latency through bandwidth improvements over the previous generation. Analogously, AI algorithms demand higher memory bandwidth and capacity in order to process complex tasks at the edge without errors. Illustratively, demands for better accuracy, recognition, and image processing in the AI market are driving demands to move more AI processing from servers to an edge-computing device.
Industrial PCs and human machine interfaces, as well as retail and healthcare applications do not usually require the highest-performance solutions for smooth operation. Despite this, minimal 5 ~10 year industry lifecycles make DDR5 a forward thinking solution. Indeed, many customers choose DDR5 platforms as they increase system longevity. Regardless, customers need to validate the TCP (total cost of ownership) of DDR5 and consider any hidden costs before adoption.
The market demand for DDR5 will gradually increase in 2022. DDR5 will account for 10% of the entire DRAM market share in 2023 and should expand to 40% by 2025. Indeed, the introduction of DDR5 technology will remain trendy for the following years.
Recommended DDR5 Product Offerings