Advantech PAX-1 Medical Monitors: Color-Accurate, Versatile, and Easy to Disinfect
11/21/2022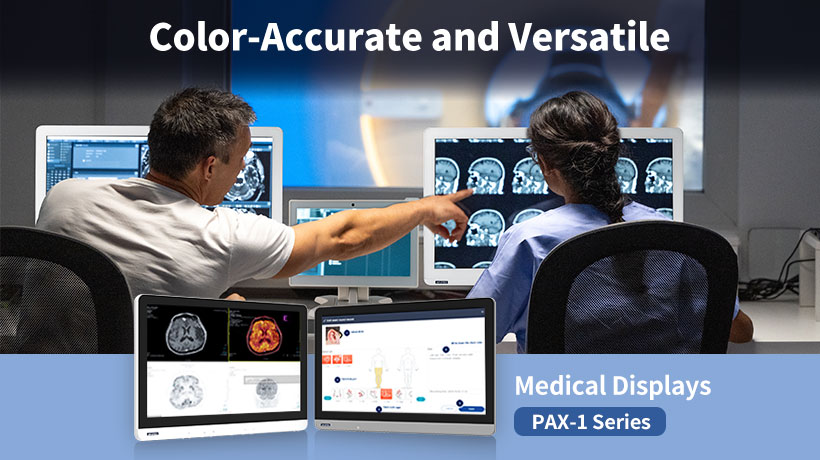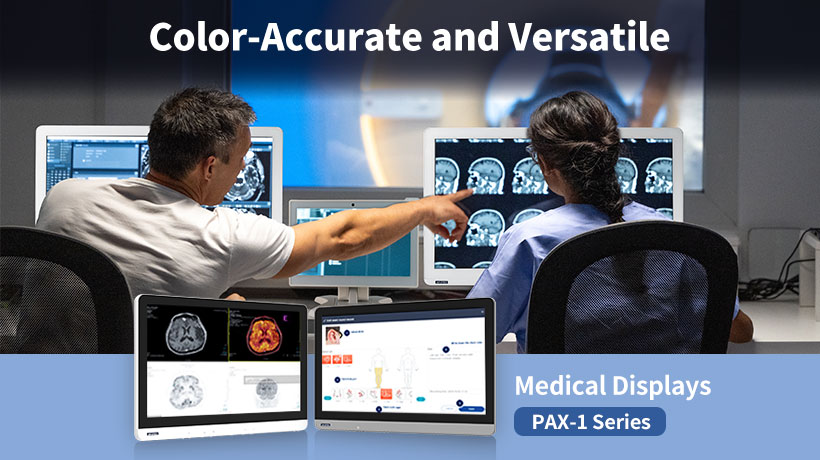 Taipei, Taiwan, November 21, 2022 – Advantech, a leading provider of healthcare imaging solutions, is proud to announce its PAX-1 series of medical-grade clinical review touchscreen monitors. Available in 21" and 24" sizes and aimed at a diverse range of healthcare applications.
Used with a desktop stand the PAX-1 is suitable for doctors to use in a clinical environment, using the DICOM and Gamma calibrations to ensure accurate reproduction of clinical data. Touchscreen equipped PAX-1 can be applied to nursing and patient management applications including kiosks, trolleys, and wall mounted systems.

Since PAX-1 is designed for the hospital and clinical environments and has full IEC/EN60601-1 & IEC/EN60601-1-2 medical certification it may be easily taken for integration into other machinery or specialist systems including those used in more critical environments like the operating room. PAX-1 can be used as touch control panel of robotic surgery equipment or as the acquisition display on imaging equipment.
PAX-1 is available in both 'Multimodal' M and 'Fixed' F configurations. Multimodal versions are fully compatible with Advantech POC-4 series with the same inter-changeable modular rear box to give integrators flexibility with stock and spare parts preparation. This modular approach even allows the possibility of future life upgrades from LCD monitor to all-on-one (AIO) computer system. PAX-1 M monitors are a perfect for use as the 2nd display alongside POC-4 AIO in medical IT applications.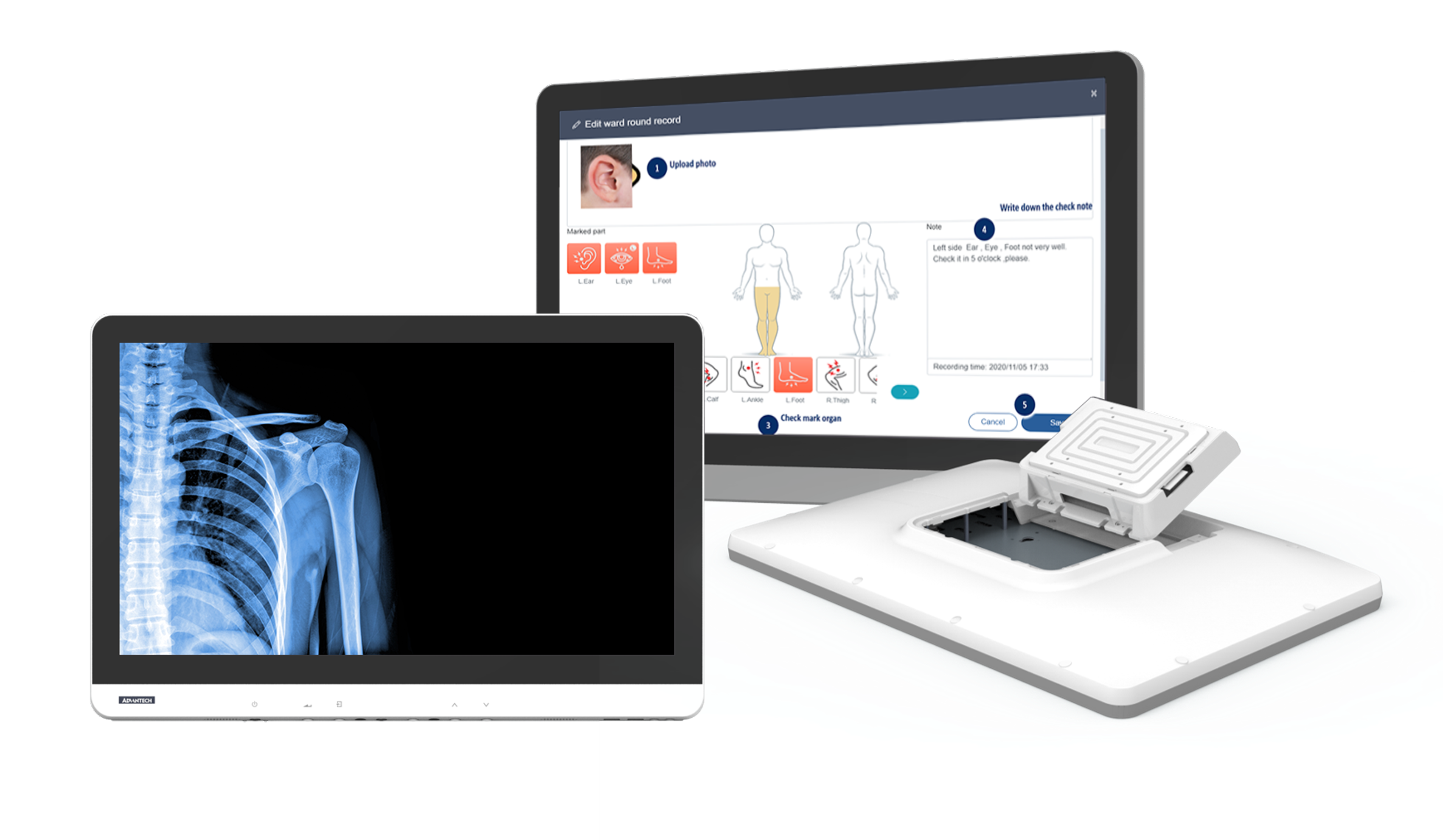 Fig 1. PAX1 F and M models
Designed for Hospital and Clinical Environments
PAX-1 Displays were created for use by doctors and nurses in hospital or clinical settings. A rugged plastic case with protection glass for the screen makes the display easy to wipe clean. Optional IP54 kit allows for more aggressive disinfection routines. The medical grade safety and electromagnetic compatibility compliance (EMC) means that PAX-1 is safe to use around other medical equipment and will not cause or be affected by undue interference.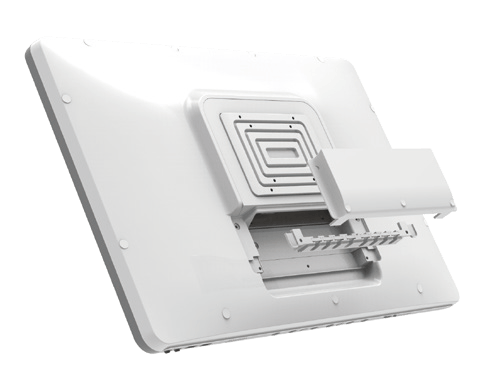 Fig 2. IP54 protection design for infection control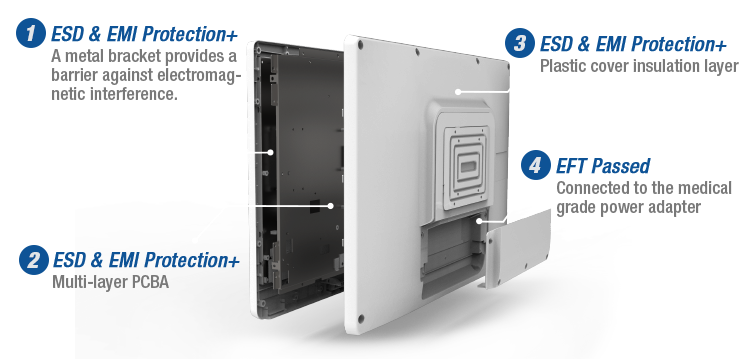 Fig 3. Advantech medical displays developed with enhanced EMC design, which is superior display selection in operating room.

A built in HDMI loop through function is useful for common hospital and clinic use cases such as allowing the recoding of the screen during examination procedures or providing a 2nd 'patient' or nurses display when doctor and patient positioning doesn't allow them to share one screen.

Fig 4. HDMI built-in makes PAX-1 series ideal for 2nd display in healthcare application.
Key Features
Wide 21.5" & 23.8" screen with full HD 1920x1080 resolution
Full HD display with multi-touch P-CAP control
Fanless design with upgrade IP54-rated protection for superior hygiene and infection control
Supports HDMI in&out, DP input, DVI input and audio input
Factory calibration included for GAMMA 2.2
Compliant with IEC/EN 60601-1-2 EMC, IEC/EN 60601-1 MDR, UL60601-1 standards for medical devices
Advantech's PAX-1 medical imaging solutions are available for order now. For more information about these or other Advantech products or services, contact your local sales representative or visit our websiteur website. Learn more with multimodal solution: custom multimodal solutions with edge modules