Rugged Solutions Enable Edge Data Collection in Hazardous Industrial Locations
30/01/2023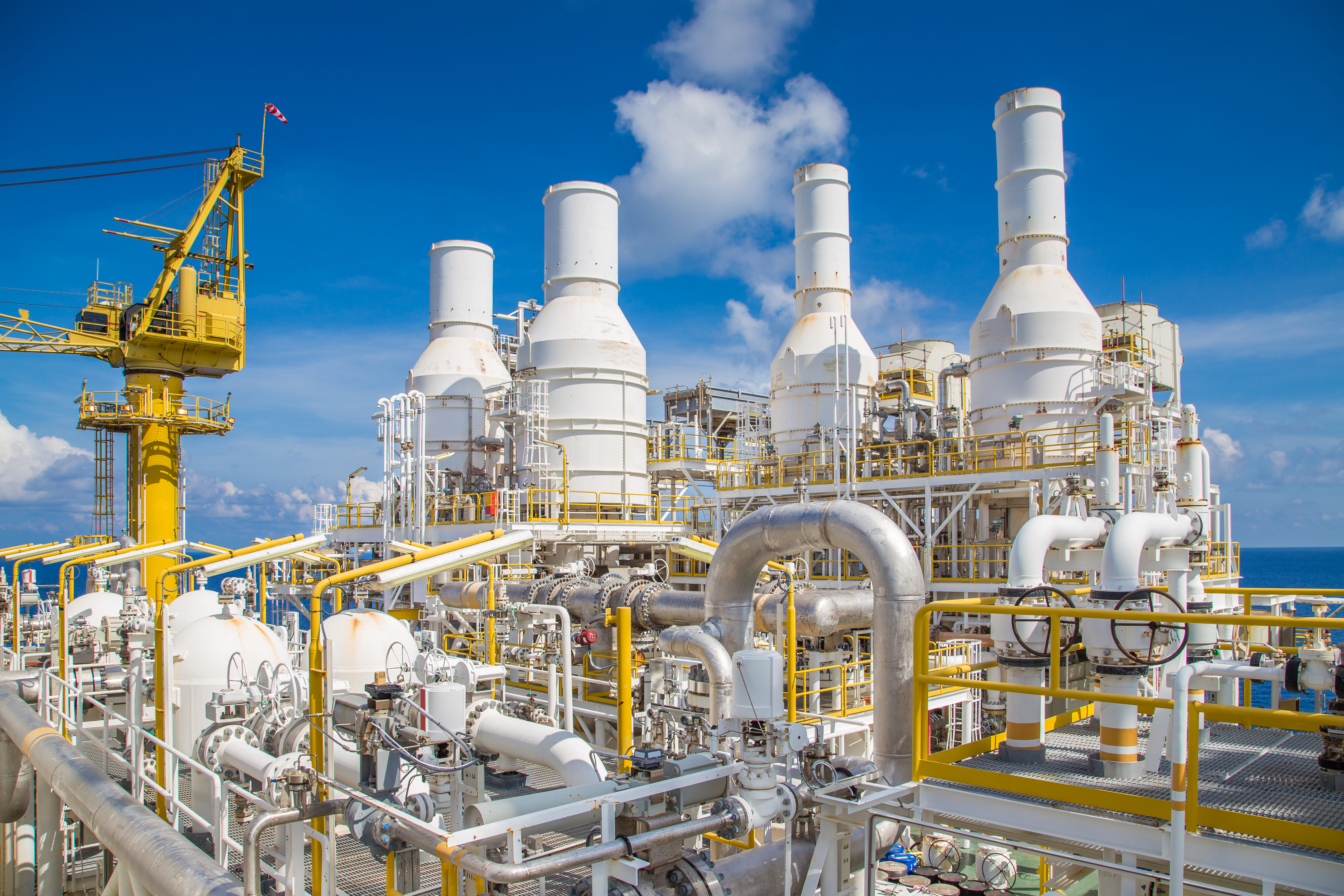 Introduction of Bently Nevada
For Bently Nevada, being able to deliver excellence in asset protection is essential. As a leading pioneer of machine monitoring with over 60 years of experience helping customers solve industrial maintenance challenges, Bently Nevada is committed to developing integrated, scalable solutions. Their condition monitoring platform leverages real-time equipment data to visualize operations into valuable performance overviews. Combining industrial-grade hardware with intelligent software, Bently Nevada collects and analyses factory data to understand workforce dynamics, process flow, and machine conditions. By using data collection and visualization to identify equipment issues, problems can be addressed before significant damage or failure occurs. This is a key component of the successful digital transformation of industrial processes. The result is a transformative shift from time-based, preventive maintenance to predictive and proactive maintenance based on the actual asset condition. For customers, this increases uptime, reduces interruptions, improves inventory management, and optimizes maintenance planning.
Bently Nevada provides solutions for monitoring the mechanical condition of rotating equipment in a wide variety of industries including oil and gas production, hydroelectric, wind, hydrocarbon processing, electric power generation, pulp and paper, mining, water, and wastewater treatment. As expected, such industries often involve harsh environments and hazardous locations with a unique set of challenging conditions. For example, the potential for exposure to explosive dust or gas means all equipment must be certified for Class 1, Division 2 (C1D2) hazardous locations. This is to verify the solution presents no additional hazard risk under normal use conditions.
With industrial systems becoming increasingly multidisciplinary, large-scale factory-wide infrastructure has become interdependent, particularly with vertical networks and integrated supply chains. When designing apparatus to facilitate complete process integration, the technical specifications must be considered on a physical and system level, as well as an application level. For the fulfillment of industrial IoT operations, industrial HMIs have become the ubiquitous solution for factory installation.
Predictive maintenance involves collecting data from assets to detect impending failure. Every machine must be equipped with a range of sensors and network communication capabilities. However, interrupting existing operations to install and integrate systems and subsystems can be very costly. Many factories may wish to remain operational throughout infrastructure updates to minimize disruption. Ideally, equipment should support piecemeal deployment and flexible scaling for convenient roll-out.
Furthermore, it is necessary to develop a single solution for all environments to facilitate uniform deployment. Bently Nevada needed rugged, industrial-grade equipment that could be adapted to any usage scenario.
However, solution providers do not have to roll out technology alone. Delivering bespoke turnkey solutions that meet exact usage needs is only possible with lengthy customer consultations, which leaves less time for equipment testing and verification. Engaging a partner can provide additional resources that accelerate development and time-to-market. Indeed, the right technology partner can be considered an extension of an organization.
In order to focus more time on understanding customers' unique needs and workforce dynamics, Bently Nevada wanted the support of a technology partner with advanced technical capabilities and a broad product portfolio. For developing intelligent edge solutions that facilitate visualization of industrial equipment and production workflows, the technology partner must be able to collaboratively address technical and integration challenges.
Established in 1983, Advantech is a leading provider of advanced automation products, including open HMI platforms, industrial Ethernet, embedded automation controllers, software, distributed I/O modules, and industrial communication solutions, for a wide range of industries. Advantech also offers domain-focused products that are already UL and EN50155 certified for operation in hazardous Class 1, Division 2 environments that require explosion-proof solutions, such as the Oil&Gas industry. With a track record of producing reliable, industrial-grade, industry-certified products, Advantech is a technology partner that can smooth implementation by accelerating verification and integration.
Advantech's FPM-8151H provides a domain-focused solution for safe HMI deployment. Certified for C1D2 environments, FPM-8151H is a particularly rugged and reliable 15" XGA wide-temperature monitor built for demanding industrial applications. To withstand operation in hazardous conditions, FPM-8151H supports a wide operating temperature (-20 ~ 60 °C/-4 ~ 140 °F) and a wide input voltage range.
Moreover, to increase functionality, the monitor has dual-function support to ensure redundancy. Specifically, the system can be controlled using either a USB or RS-232 connected controller; powered with either a Phoenix or DC jack; and output to VGA or DVI-D display for added versatility. Integrating multiple interfaces, FPM-8151H provides a flexible solution that can be adapted to diverse environments. This allows Bently Nevada to standardize a single platform for all deployments.
Industrial-Grade Durability
Although durability is not the first thing people typically associate with a touchscreen, for industrial applications, this factor is crucial. FPM-8151H features a 5-wire resistive touchscreen. Compared to projected capacitive touchscreens, 5-wire resistive touchscreens are more durable as they comprise two layers, with the sensing layer at the bottom. This means that even if the top layer suffers impact damage, the touch sensors in the bottom layer remain operational.
Because the two-layer design uses a pressure-based sensing mechanism, it also supports touch control even through thick gloves, ideal for industrial applications. The LED screen reduces power consumption by 22% whilst increasing brightness by 12%. Moreover, the monitor offers a backlight lifetime of 50,000 hours for an estimated service life of more than 5 years under constant load.
Additionally, FPM-8151H supports connectivity with standard control PLCs via the OPC-UA protocol, providing full access to applicable process data, first-outs, permissive, surge control, and set points. This allows FPM-8151H to be widely integrated with diverse systems. Considering the hardware durability and service longevity, FPM-8151H monitors offer a very cost-effective industrial HMI solution. With remote connectivity, legacy equipment can be effectively digitized to facilitate integration with the latest industrial IoT infrastructure.
Better still – with FPM-8151H, Advantech provides the flexibility and versatility to design more complex turnkey solutions. Specifically, complete HMI solutions that provide an operational overview through data visualization to enable trend diagnostics for proactive condition monitoring.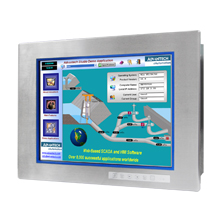 FPM-8151H Industrial Monitor HMI
15" XGA TFT LCD with LED backlight
- 316L stainless steel front panel
- All-around IP65-rated ingress protection
- Rugged 5-wire resistive touchscreen supports gloved operation
- Wide operating temperature (-20 ~ 60 °C/-4 ~ 140 °F)
- Direct VGA and DVI-D video input interface
- Combo RS-232 and USB touchscreen interface
- Supports 24 VDC and 100 ~240 VAC input (with optional AC adapter)
- Lockable OSD control pad with physical function keys
Improved protection from catastrophic failures.
Superior machine reliability/availability
Fewer process
Enhanced maintenance/outage planning

Lower maintenance and repair costs

Longer intervals between outages · Reduced insurance premiums

As this project shows, innovating existing market trends creates real opportunities for success. Certified for all hazardous area classifications, Advantech's FPM-8151H industrial monitor provides an easy HMI solution that can be seamlessly integrated with existing architecture. For Bently Nevada, partnering with Advantech provided the technological resources to deliver the quality solutions and excellence for which is it renowned. Through continuous monitoring of critical asset parameters, such as vibration, temperature, and speed, Bently Nevada helps customers anticipate and prevent mechanical failures in thousands of industrial facilities around the world.