Advantech's Complete Solutions Help Airports Worldwide Upgrade to Smart Management
2/17/2020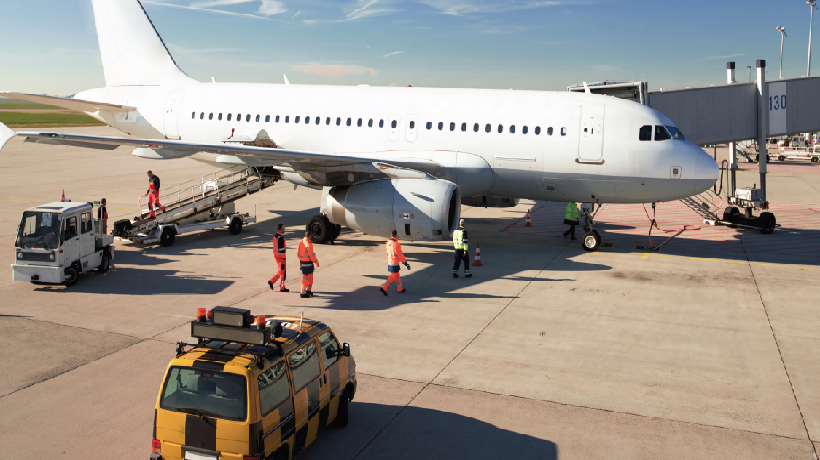 Photos provided by Advantech
Interview with Lars Böddeker, Director Transport & Logistics Alliances EMEA, Advantech; Angus Shih, Business Development Manager, Advantech
Management of passengers, vehicles, assets and cargo at large airports is a complex task that requires smart processes underpinned by advanced technologies. Advantech and its partners have developed complete solutions to help airports around the world achieve such smart processes and thereby elevate their management operations.
Real-time passenger information
Munich Airport handled 46 million passengers in 2018, making it one of the 10 largest airports in Europe. The airport has over 100 shuttle buses to transport passengers between different points of the airport. The work that goes into managing this fleet of buses is extensive. One of the main challenges for fleet managers is how to reduce waiting times for passengers and use the lowest number of buses to transport them.
Lars Böddeker from Advantech's Germany office, who was in charge of this project, stated that, "In addition to being equipped with cameras, announcements, advertisements, and display systems, smart shuttle buses are also able to provide passengers with up-to-date information on flight schedules and baggage carousels. The moment passengers board the shuttle bus after landing, they can see at which carousel they can collect their baggage in the terminal building, offering greater convenience and saving time."
Through the GPS information of the fleet management system, administrators possess accurate information concerning the location of each shuttle bus. Combined with the information gleaned from the people counting system, administrators are able to easily dispatch buses. There are no longer situations in which no buses are sent to pick up passengers. Furthermore, the buses feature environmentally friendly designs; once passengers have disembarked, electrical systems are automatically switched off in order to lower operational costs.

However, to achieve the aforementioned functionality, the computer system installed on the buses to collect and provide information must possess strong integration capabilities. Munich Airport has a large IT department, with many ideas and special requirements concerning the use of technology. A company like Advantech, which has tremendous technological capabilities and solution integration experience, could therefore play an important role in helping the airport create flexible and customized systems and overcome various challenges related to system installation.This smart shuttle bus solution has since been adopted by airports in Stuttgart, Dusseldorf, Zurich and Dubai as well. In the future, Advantech and its partners will also develop mobile applications and dead reckoning upgrades for the eBus system.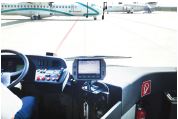 Passenger and cargo management solutions
Besides the eBus smart shuttle bus solution at Munich Airport, Advantech has introduced innovative applications at airports in the Netherlands and India. Advantech's Angus Shih explained that at the Dutch airport, the tugs used to push aircraft into position were previously operated by drivers. But to save manpower, the airport decided to adopt automated guided vehicles (AGV). The first system chosen by the airport offered insufficient built-in support for the CAN bus protocol, making it difficult to operate the vehicles. The airport therefore switched to a system designed by Advantech and a system integrator, which resolved the communication problem and helped fully realized a smart environment of driverless AGVs.
For the airport in India, Advantech provided a fuel truck management system boasting GPS positioning and task assignment functions. This system allows administrators to keep track of fuel trucks operating at the airport and assigns aircraft fueling tasks to the nearest truck. In addition, it prevents fuel trucks from entering restricted areas through geofencing, so as to ensure airport safety.
Advantech also provides comprehensive systems to help airports manage passengers, vehicles and goods. For instance, it has developed systems that monitor the performance of bus drivers and issue warnings whenever a driver is found to be fatigued. These systems are equipped with 180-degree bright spot intelligence cameras, which notify drivers when objects move into their blind spots.
As for vehicles, apart from fleet management, Advantech provided an in-vehicle computer with CAN bus chips that allow for real-time monitoring of vehicles' engine performance, temperature, humidity and fuel consumption data, which is sent to a back-end management system for processing. Last but not least, the hundreds of thousands of objects spread across large airports need to be managed in a smart way, so as to reduce asset losses and Advantech's asset management system helps achieve this goal.
Smart management processes are of the utmost importance to airport operations and Advantech will continue to work with its partners to develop innovations that help airports around the world implement smart management solutions.