BitLogic Assists Greek Company in Quality Control to Ensure Fresh and Safe Dairy Products
11/13/2020
Interviewed with Manolis Kartsiotis, Industrial Automation Systems Consultant at BitLogic
A renowned dairy producer in Greece implemented BitLogic's solutions to automatically transfer refrigerator temperature data from various regions to a central management system with Advantech's WebAccess/SCADA software in the factory's quality control division. The system satisfies ISO 22000 Food Safety Management System regulations, ensuring fresh and safe dairy products for consumers.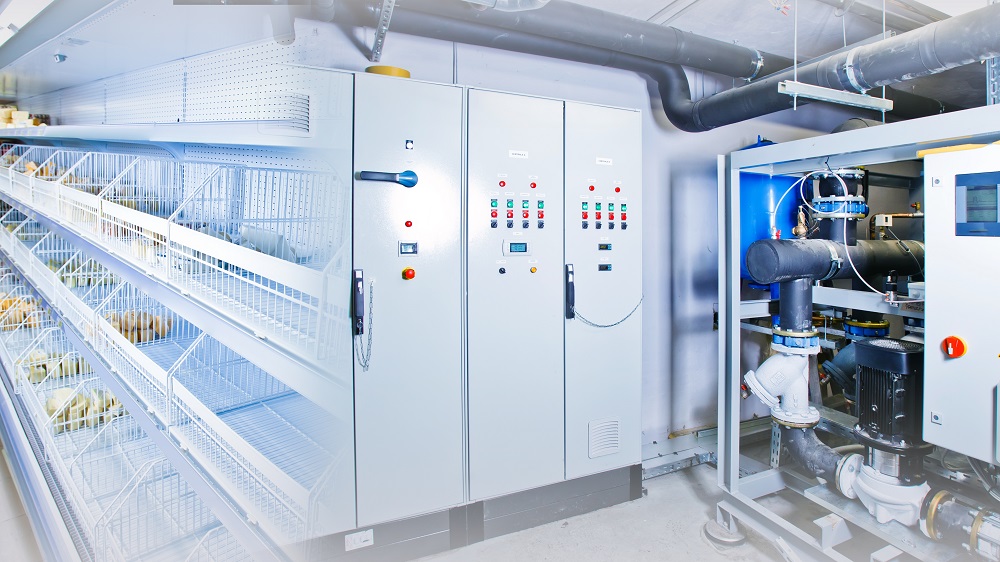 It is a habit for many people to have a glass of fresh milk before bedtime, and the dairy producer has total control over the quality of milk. Given its high nutrient content, bacteria can multiply at an incredible rate when dairy products are not kept at low temperatures during transportation and storage, which can severely impact product quality. Therefore, under ISO 22000, manufacturers are required to monitor and record temperature changes in dairy products, from production and storage to delivery to retail channels. This requirement is aimed at ensuring that dairy products are fresh and safe upon purchase.
While complying with ISO 22000, a Greek dairy product manufacturer found that it lacked a comprehensive system for recording and managing temperature data in its supply chain process. This made it difficult for the quality control division at its central factory to adhere to food safety requirements. To solve this issue, the company sought assistance from BitLogic, an industrial system integrator for automation, and implemented Advantech's industrial-grade network equipment and central SCADA software. This helped the company's quality control division obtain stable and accurate refrigerator temperature data from various regions, ensuring product quality and clear compliance with food safety management rules.
Advantech's industrial-grade gateway—a perfect bridge between PLC and SCADA
This project was managed by Manolis Kartsiotis, Industrial Automation Systems Consultant at BitLogic. The dairy company produces milk, yogurt, cheese, ice cream, chocolate, and various other dairy products on a daily basis, distributing to markets around the country via 21 storage and distribution centers. To ensure stable operation of their refrigerators, the company has implemented PLCs for controlling the temperature of the cooling chambers. PID algorithms are used to write programs for the PLCs, allowing for automatic control of refrigerator temperature.
However, temperature data measured by these PLCs can only be stored locally, and the data cannot be transferred to other systems unless an engineer were to rewrite the program, not to mention that programming PLCs is quite complex and would require a higher cost and longer development time. Another consideration is the fact that dairy products are sensitive to temperature while in storage, and the process of rewriting, testing, and launching PLC programs would cause frequent changes in temperature, which could severely compromise the quality of the products.
To confront this challenge, BitLogic chose to convert the Modbus TCP protocol on the PLC to MQTT, a protocol for SCADA, by using Advantech's WISE-710 industrial protocol gateway. The company's VPN network was then used to transfer the temperature data to WebAccess/SCADA flawless in a very short development time. This eliminated the complexity and time required for reprogramming the PLCs and made the process easily manageable due to the direct and transparent transfer between each PLC point and the central SCADA.
Advantech's solution satisfies application needs with major advantages and low cost
Kartsiotis believed that Advantech's solution could not only ensure that the company's management and control processes complied with food safety regulations, but it would do so at a lower cost. The system records and integrates temperature data automatically, which saves time and improves production efficiency. Furthermore, in the event of future problems with products, it would provide a means of traceability for the company to identify the cause and formulate a solution.
According to Kartsiotis, the WISE-710 has three major advantages that contributed to why the company chose Advantech as a partner for collaboration. First, the WISE-710's compact size made it perfect for the limited space for control components in the refrigerators. Second, it is easy to install, affording BitLogic minimal downtime to solve the customer's problems. Third, it supports various common industrial communication protocols. Even if customer were to replace or upgrade their PLCs, they would still be able to use the WISE-710 and WebAccess/SCADA to transfer data, thereby future-proofing the customer's investment.
Ultimately, Kartsiotis emphasized that WebAccess/SCADA software and WISE-PaaS platform are essential to enable seamless integration for IoT and automation. WebAccess/SCADA provides a unique environment for development and remote maintenance, allowing access to and manipulation of data stored on a central server. Its Real-Time Database (RTDB) is designed to meet industrial high speed and large quantity data access requirements. Not only can they provide innovative application models, but they also allow for the upgrading of existing systems. Looking forward, BitLogic plans to collaborate further with Advantech to assist more customers in the manufacturing industry realize the benefits of this IIoT platform, as they believe that this will help them become the ideal candidate to assist manufacturers with intelligent transformation.