Console and OS for Military Helicopters with Rugged COMe SOM-9590
7/3/2020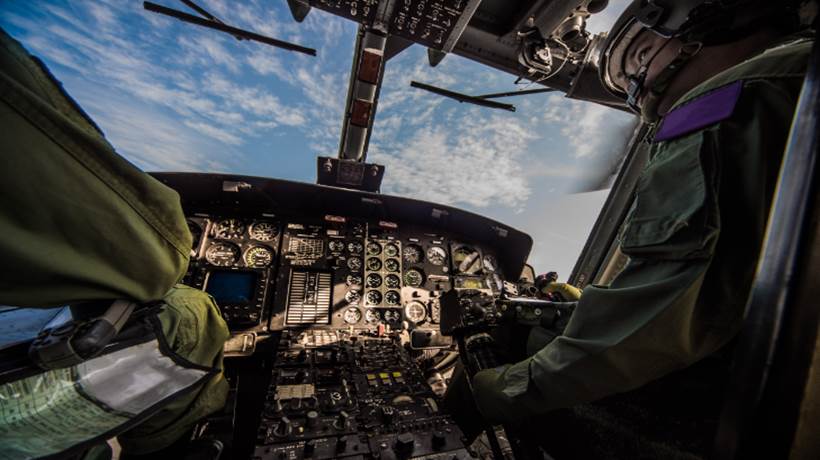 Advantech's clients are increasingly requiring high-quality, ruggedized, and high-performance computers capable of processing big data and real-time analytics. These devices must provide continued service in demanding environments where downtime is unacceptable. Such systems and requirements are common in military applications.

This client was a global top-ten military solutions provider with many years of experience designing and manufacturing tactical computers for use on land and in the air. They required systems with soldered components, broad operating temperatures, and ultra high-performance computing for helicopter consoles. The resulting console system facilitated map-based operator interfaces, as well as advanced sensor management and automation control. This console enables video analytics, mission recording, and joystick controls designed for pilots.

This military solutions provider required a COMe solution enabling easy maintenance and future performance upgrades. The mechanical limitations and operating environments found in helicopters necessitated a slim form factor, soldered components, and broad operating temperature -40 ~ 85 °C (104 ~ 185 °F) . Advantech's customer was expected to provide a trial sample for their end user which could withstand rigorous testing on a tight schedule.
Military specification devices focus on ruggedized designs and durability. These devices must endure military standard testing while maintaining high production processes to guarantee their survival in harsh environments.
COMe type 7 SOM-9590 was used by the military systems providers to incorporate diverse design elements able to function in demanding environments. All components, including the processor, DDR4 memory, and SSD storage use onboard designs which meet high industrial-grade standards. By meeting MIL-STD-810G certification standards, SOM-9590 is perfect for the exacting demands found in helicopter applications. This device can survive vibrations up to 7.7Grms (Method 514.7C-4), operates at altitudes up to 15,240 m (50,000 ft) (Method 500.6 Procedure II), and can perform in a broad temperature ranges ( -40 ~ 85 °C / 104 ~ 185 °F). SOM-9590 is IPC-A-610G Class 3 qualified—defined by IPC-org as fulfilling the highest product quality demands for mission-critical applications.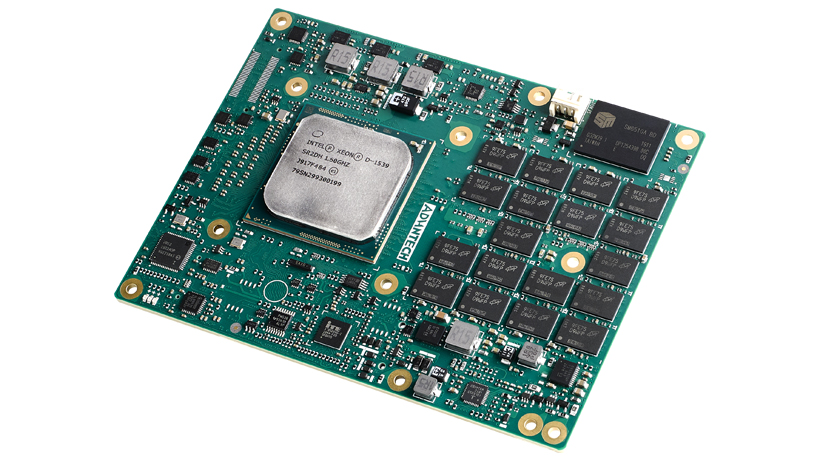 Powerful performance in a slim form-factor
Intel® Xeon® processor D1539 with TDP 35W

iManager, WISE-PaaS, and embedded software APIs
Low Module Profile 10.3 mm (0.4 in)
Excellent bandwidth and connectivity capabilities
Configurable PCIe Gen3 x16, x8 and 7 x1 expansion

Two 10GBASE-KR interfaces and 1000BASE-T


USB 3.0/2.0, SATA III, UART, GPIO, and I²C
24/7 Non-stop reliability for extreme environments
Onboard ECC memory and storage SATA SSD

Certified by Military Standard MIL-STD-810G
Qualified by Manufacturing Process IPC-A-610G Class 3
Conformal coating services

Enhanced longevity of 7~15 yrs. and beyond for long life in military programs