Passenger Information Systems (PIS) in High Speed Railway with MIO-5850
7/2/2020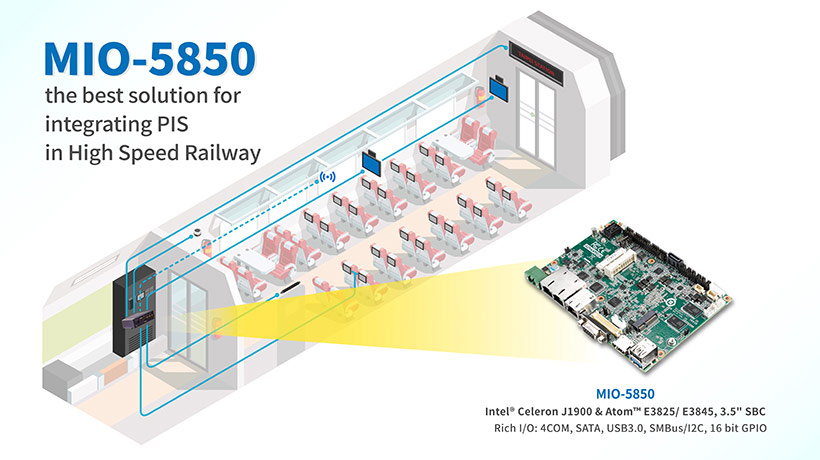 High speed rail (HSR) systems require advanced technical infrastructure systems to support rolling stock and operations. HSR systems endure strategic and cross-sector problems related to human, financial, commercial, and managerial concerns. However, when properly applied, HSR systems dramatically affect the people's daily lives by shortening inter-city travel, diminishing traffic congestion, improving safety, and reducing pollution. Passenger information systems (PIS) are a crucial component in HSR infrastructure applications.
A PIS provides passengers with real-time information and advertisements by casting to LCD/LEDs monitors. Likewise, emergency announcements can be broadcast via linked audio speakers. Using a connected IP CAM enhances train security and safety. MIO-5850 is the best solution for integrating PIS and fulfilling these requirements.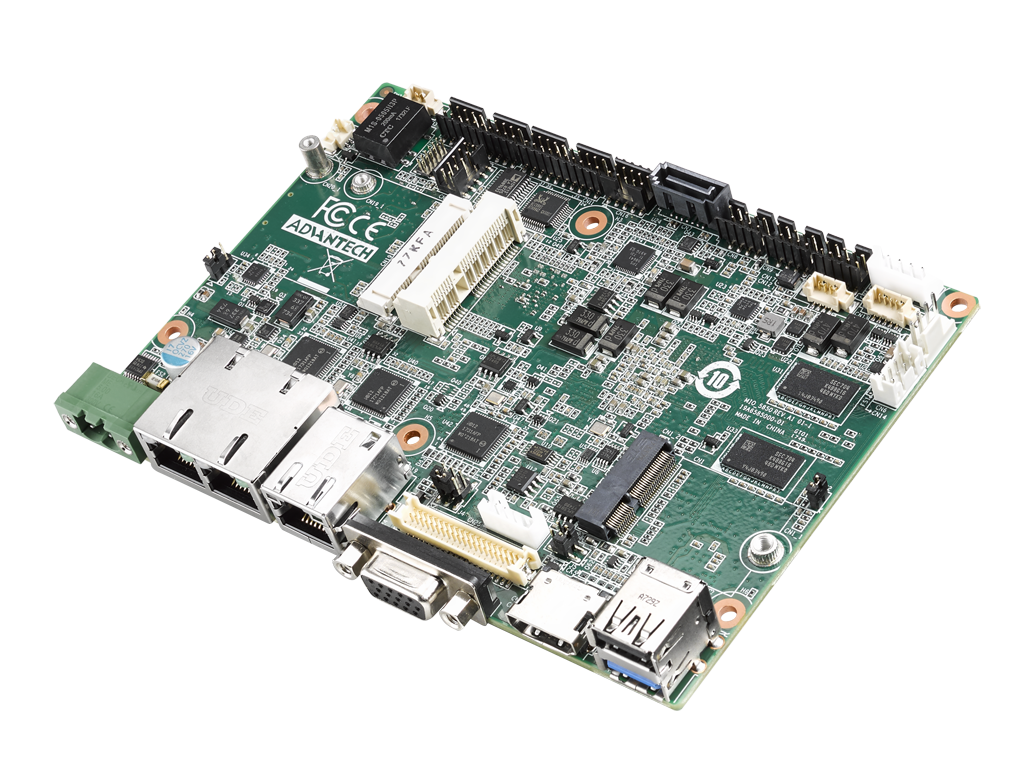 Reliable in Harsh Environments
Trains are expected to operate in diverse environments. Addressing this, MIO-5850 is designed with an Intel® E3800 platforms which supports environmental temperatures between -40 and 85 °C (-40 and 185 °F) enabling reliable operation. Similarly, onboard memory and eMMC storage protects against vibration and damage incurred during rigorous use. Advantech iManager 3.0 enables out-of-band (OOB) control to facilitate reliable control and monitoring on functions including Watchdog timers, voltage management, and temperature monitoring.
Sufficient I/O features for PIS
To help customers quickly develop software, MIO-5850 was designed with CANBus and onboard 15KV isolation. It features software API for windows and Linux OS. MIO-5850's 3x Gigabit Ethernet connections support IP CAMs among other IP based devices. Four COM ports, 16-bit GPIO, and I²C /SMBus facilitate flexibility when connecting to any controlled peripherals like an LED display.
Various expansion ability
MIO-5850 features mini-PCIe, mSATA, and optional M.2 E-Key. This enables users to easily choose different form-factor modules to support wireless LAN, 3G/LTE, GPS, and diverse storage options.