Virtualization Network Functions & Next Generation Central Office (NGCO)
8/27/2019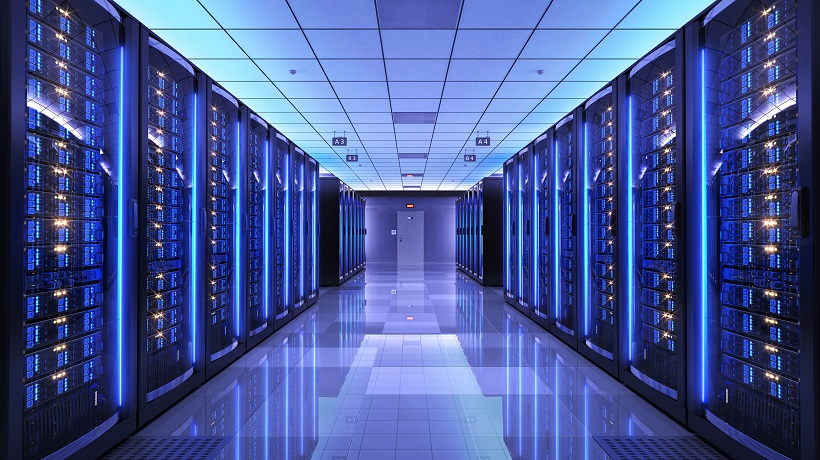 NGCO is fibre-rich central offices re-architected as data centers that support fixed and mobile Virtual Network Functions (VNFs) and are capable of serving tens of thousands of subscribers. Intel's NCGO reference design achieves this in a mini data center configuration featuring a half-populated server rack hosting edge network functions such as vBNG, vEPC, vCMTS, vSecGW or vPE routers. The SKY carrier-grade servers running them and have been designed for high performance packet processing while fulfilling the harsher requirements of network edge locations that range from remote rural sites to old buildings in the center of large cities.
An NGCO based on Advantech SKY-8000 servers integrating Intel® architecture provides an agnostic NFVI that delivers hardware-software decoupling, full provisioning flexibility and excellent scalability—all key to meeting system requirements at the virtual edge. Advantech has taken Communication Service Provider requirements into account in the design of its NGCO demonstrator that makes better use of hardware resources for a direct impact on cost per 10Gbps; it offers more efficient redundancy schemes in a compact, short-depth design for reduced size and power footprint per 10Gbps.
In addition, the use of commercial off-the-shelf servers avoids NFV vendor lock-in, allows for new network functions-as-a-service models and opens the network edge to third parties and OTT vendors generating new business opportunities for Communication Service Providers. The demonstrator provides a means for developers to accelerate design cycles using an application ready platform that can be deployed with all the NGCO hardware and software building blocks needed for deployment.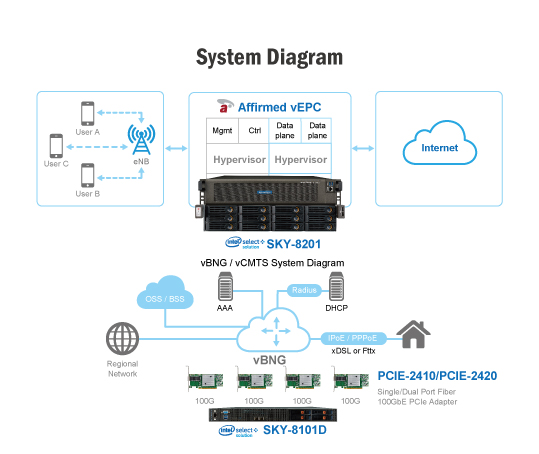 Advantech's high-performance SKY-8000 servers verified as Intel® Select Solutions for NFVI v2 support dual CPUs up to 165W TDP, highdensity PCIe card payloads up to 200Gbps per 1RU and leverage advanced packet processing technologies such as the open source Data Plane Development Kit (DPDK) and Intel® QuickAssist. The demonstrator, a 2U Telecom Rack integrates 3 Controller nodes (SKY-8101) configured in a traditional HA controller setup , 6 Cloud Compute nodes (SKY-8101D) offering 100Gbps duplex per socket load balanced through 2 switches using quad 25GbE adapt-ers or optionally dual 100GbE NICs in a 1+1 redundancy configuration, and 3 Cloud Storage nodes (SKY-8201L) set up as a CEPH cluster.
Solid global networking and compute supplier to the telecom industry
Verified Intel Selection Solutions for NFVI—above all performance thresholds
Interoperability tested with key mainstream VNF partners
Compact 1U High Performance Server based on Intel® Xeon® Processor Scalable Family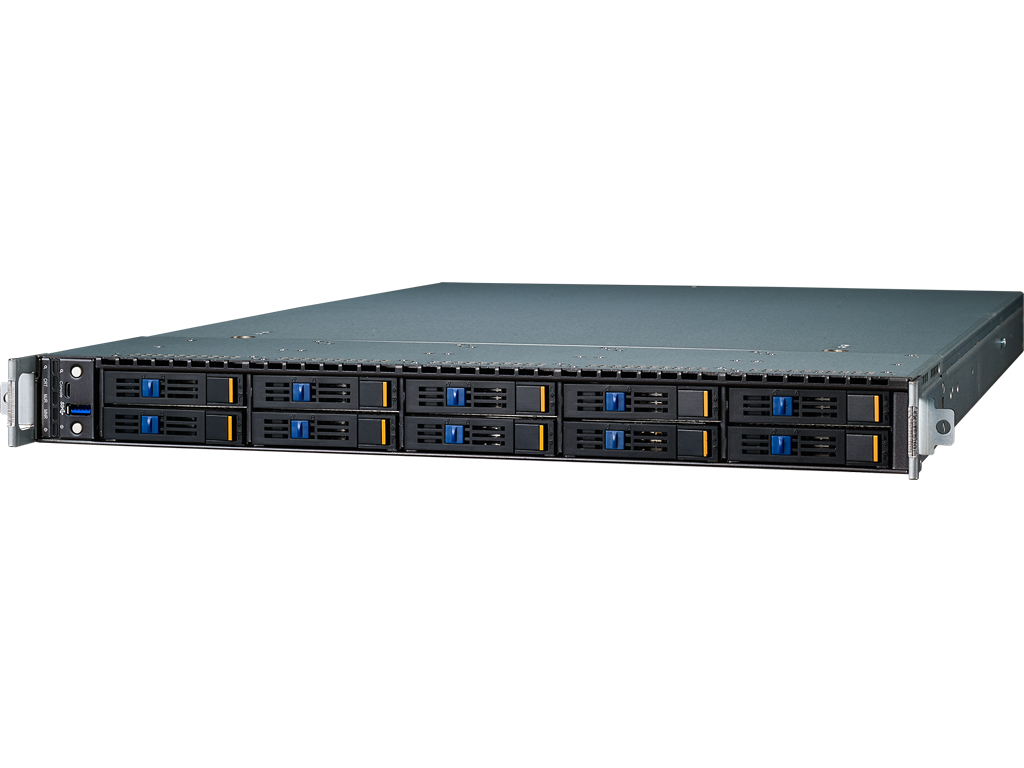 Compact 1U High Capacity Storage Server based on Intel® Xeon® Processor Scalable Family
Compact 2U High Capacity Storage Server based on Intel® Xeon® Processor Scalable Family